Should Aging Pro Climbers Step Down? 
As the climbing community struggles to improve representation among sponsored athletes, it might be time for elder statespeople to leave professional climbing behind—or to consider new roles. (A de-paywalled piece from 2021)
---
Join Climbing
Create a personalized feed and bookmark your favorites.
Join Climbing
Create a personalized feed and bookmark your favorites.
Join for free
Heading out the door? Read this article on the new Outside+ app available now on iOS devices for members! Download the app.
At the end of 2020, the legendary alpinist, mountain guide, and author Steve House ended all of his sponsorships: contracts with La Sportiva, Patagonia, Grivel, COROS, and Zeal Optics. Some of them had supported him for decades. It was easy money and a good and comfortable income. But an alpinist is nothing without ethics—without values. This move, House says, was a way of sticking to his. 
"One of the biggest [reasons for leaving my sponsors] is I'm a 50-year-old white male. I just lived through 2020," he explained over the phone in June 2021, referencing the year of economic upheaval, pandemic angst and loss, and racial reckoning in America. "I did what I was going to do with climbing. I had an incredible opportunity. I could still continue to be an ambassador for these brands, but frankly it did not seem appropriate given where we are as a culture, both in terms of diversity and opportunity for both more female athletes, but also for more athletes of color and more ethnic backgrounds."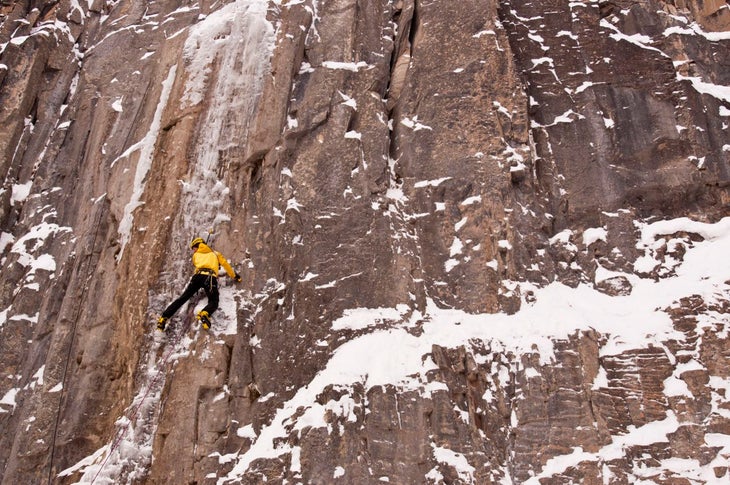 At the time, House was making money from his training website, Uphill Athlete, and from sales of his books, including the famed Training for the New Alpinism. But a good chunk of his income came from sponsorship checks. 
"I'll be honest—it's hard to give up that much money. I didn't have to work very hard for it, and my wife thought it was crazy initially," he said. But ultimately, House did end his sponsorships, including a 20-year gig with La Sportiva and a 22-year relationship with Patagonia, and announced his decision publicly on Instagram in January 2021. In his mind, it was just the right thing to do. 
"I don't know that it's appropriate for 50-year-old white guys who are not climbing hard any more to continue to accept sponsorship money. I think we need to do the big thing and step back and make space and move on," House said. 
Over the past 15 years, House made three trips to the West Face of Makalu, each time failing to summit. He did achieve success on a few smaller training trips in between, including a new 16-pitch 5.10/M7+ on Peru's Cayesh, and a new line on Canada's imposing Mount Alberta (the Anderson-House [WI5+ M8 R/X; 1,000m]). But it was becoming clearer and clearer that his one-time goal—to climb Nanga Parbat's Rupal Face, Makalu's West Face, and K2's West Face, all by new routes—was drawing further beyond his reach. 
"One out of three," he says, referring to his groundbreaking 2005 ascent of the Rupal Face, for which he and partner Vince Anderson were awarded a Piolet d'Or. "Could be worse. Could be better."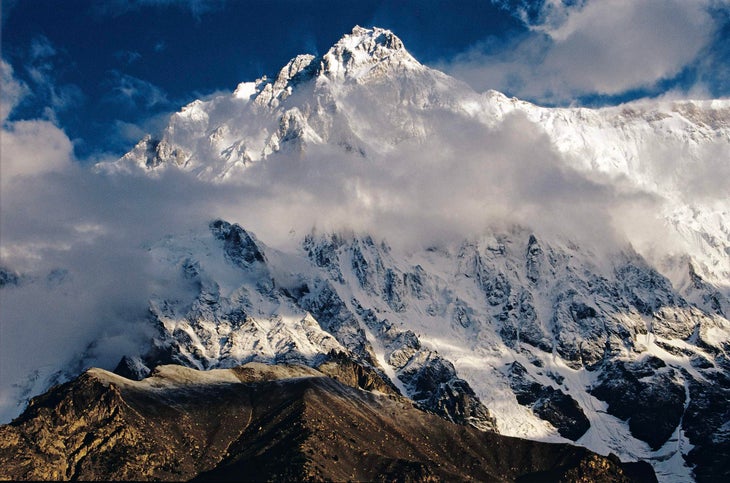 Then, in 2010, House fell 80 feet onto a ledge while climbing the north face of Canada's Mount Temple and nearly died. Since then, he says, he hasn't been able to climb any objective that has left him satisfied. "Physically and psychologically, it was simply no longer possible for me," he said. He'd done what he was going to do with alpinism; it was time to move on. 
Making Room for the Next Generation
In theory, leaving a long-term position frees up a lot of cash for brands to shower upon newer, more diverse athletes. And leaving voluntarily could be the only way to do it; after all, no brand wants to be the one to fire Steve House. It's not a good PR move to drop a legend. But does that mean athletes past a certain age bracket should walk out? That the outdoor industry is overdue for a sponsored-athlete overhaul? Peter Croft, the mountain guide, guidebook author, pro climber, and legendary free-soloist based in Bishop, California, doesn't think so. 
Croft, now 63—and whose 40-year résumé holds dozens of groundbreaking first ascents and solos across Squamish, Yosemite Valley, and the High Sierra—concedes that climbing has a representation issue. But representation isn't just about color or body size. "Say you're 70 years old and you're trying to find some clothes you like, and you look in a catalogue and all the models are 18 to 20. That's going to feel kind of weird to you," he explains. "I think diversity in all things is good." And it's true—plenty of older athletes have reported feeling left out or poorly represented among outdoor brands' catalogs, marketing materials, and ads, which typically feature youthful, able-bodied models. Add that to reports of rampant age-discrimination in hiring and promotions for outdoor industry jobs, and you have enough evidence to build a case for industry-wide ageism—one that extends to climbing sponsorship.
"It's obvious that as you get older, people expect less of you," says Lynn Hill, one of America's best-known pioneering free climbers and the first person to free the Nose of El Capitan (VI 5.14a) back in 1993, returning the next year to do the climb all-free in a day. That's especially tough for athletes who got started young, as Hill did. "I was in my 20s, and I was spending so much time taking interviews and helping brands grow that I didn't have time to focus on other skills or start building a sustainable career," she says. Despite that work, she's been making less and less every decade, even as her fame has grown. (At age 60, Hill continues to climb 5.13.)  
"One of my sponsors, a large company which I won't name, literally told me, 'You've got to expect less money as you get older.' I felt like a cow put out to pasture," she says. "They just don't see the value in more experienced athletes." 
For some brands, signing newer faces could make sense if they were replacing fading legends with up-and-comers in the same age bracket—after all, what speaks more to an aspiring 70-year-old climber: someone who made it big in their 20s and still happens to be climbing? Or someone who learned to climb in retirement and is just now pushing their personal limits harder than they ever had in their youth? With today's marketing relying so heavily on athletes' personal journeys and storytelling, those details matter. 
But that doesn't seem to be the case. Is Tom Herbert, 51, who recently made the oldest known ascent of Midnight Lightning (V8), sponsored? What about Robert Kelman, 87, who climbed Devils Tower after open-heart surgery? If younger influencer-types without extensive climbing resumes are getting sponsored, why not older athletes who either climb hard or are good ambassadors for the sport? And while Hill saw the writing on the wall and left her sponsors voluntarily in 2015 to pursue other aspects of her career, some athletes haven't had that chance.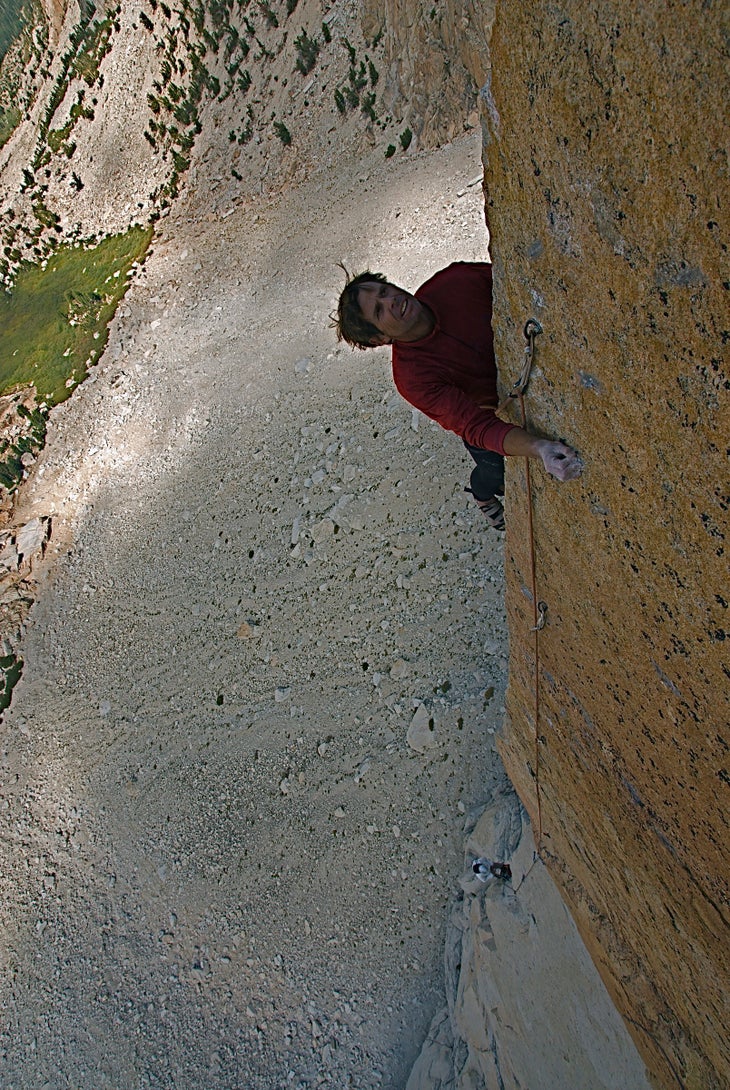 "This is why I was let go by [one of my sponsors]," says Marcus Garcia, who's put up over 200 routes, including unrepeated 5.13 R/X trad lines, during his 25-plus-year climbing career. "The brand wanted to start a younger team, and I didn't fit that category anymore." The marketing pull of youth seemed to trump the fact that Garcia is still guiding, developing new routes, competing as a runner, and working as a climbing coach and mentor. Plus, Garcia is Latino—in theory, he should be in high demand given brands' professed desire to improve the cultural diversity of their teams. 
Had that sponsor let Garcia stay, they would have had that representation, not to mention access to the deep ties he has spent his whole life building within the climbing community—ties that should make him a much stronger "influencer" than newer upstarts, at least IRL. 
The other reason to keep a legend on the payroll is that athletes do a lot more than just modeling gigs and film appearances these days. According to Croft, being a climbing ambassador is still very much about representing the lifestyle of climbing, but the role has evolved dramatically from the time when the Stone Masters cashed their first sponsorship checks.  
"Before, it was just, 'You're a sponsored climber, go have fun, we'll send checks every once and a while,'" Croft says. "But now you have to commit a certain number of days per year. Sure, some tasks might be better for a 20-year-old, but there are a lot of roles that athletes play." And some of those roles—like speaking engagements, brand consulting, and conveying climbers' needs to designers and engineers, all of which Croft does for his three sponsors (The North Face, Metolius, and Scarpa)—certainly benefit from being filled by more experienced climbers.
The Real Job of an Athlete
There's no doubt that the aforementioned supporting roles are critical to the success of a brand, and certainly worth paying for. And it's also true that plenty of legends find ways to contribute beyond simply climbing at the cutting edge. Just look at Beth Rodden's impact on the conversation about body image and self-acceptance, for example, through her open and honest posts about motherhood on social media, or Yvon Chouinard's continuing advocacy for conservation. And Croft is always preceded by his reputation for kindness at the crag and an earnest willingness to offer help and advice. That's certainly of value—to sponsors and to the community at large.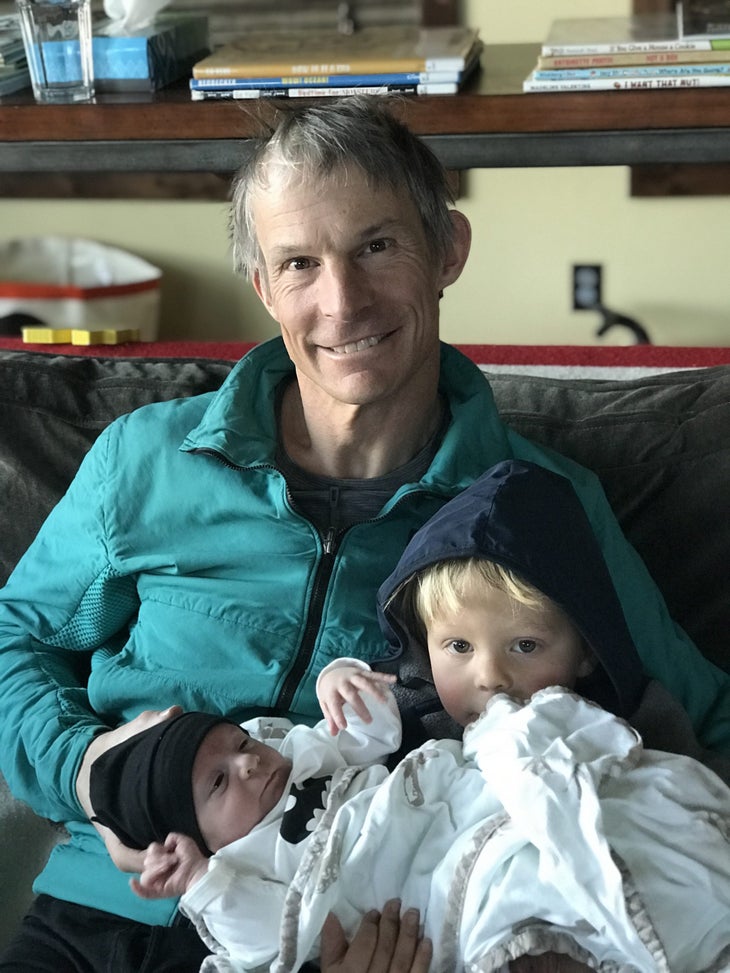 But the job of an athlete, by definition, is to perform—even though today the term has grown beyond its natural definition and is instead used as a catchall to include lifestyle marketing, consulting, and product development. Better representation could start with bringing the job description of "athlete" back to the basics: someone who pushes the limits of the sport in a public way, or pushes the limits of gear at the cutting edge of human ability. That way, newer athletes—including female climbers, culturally diverse climbers, and crusher retirees—don't have to compete for spots on an athlete team with 40-year veterans who may no longer be pushing the envelope but know how to design shoes. And older athletes, who find themselves doing much more product sales and development work than they ever anticipated, can slip comfortably into stable marketing or design careers once they have families. 
The onus shouldn't be on older athletes to step down. But outdoor companies do need to step up. Brands: Consider your roster and how relatable its members really are—both the old and the new. Don't call your older team members athletes if that's no longer their primary role, but keep paying them for the critical work they're doing instead of sunsetting them into on-call consultant rolls with no real promise of pay. Call them what they are: consultants, contractors, or product developers—and in the meantime, support, educate, and train your athletes to grow into more sustainable careers as they age. Then, bring them behind the scenes, where their expertise and influence can keep the cogs turning without robbing new faces of the limelight.
As a sport without oversight, climbing relies on ethics—personal ethics and community ethics. On telling the truth about what you did, and not claiming to be anything you're not. Let older climbers live that truth. Let them be paid and titled for the jobs they're doing. And, in the meantime, let the climbing community uplift a new generation of sponsored athletes. They don't need to all be Gen Z or Gen Y, and they don't all need to climb at the cutting edge. But they do need to be new. And if they can represent the increasing gender parity in our sport and the rich racial diversity across the United States, then all the better.  
Corey Buhay is a freelance writer, editor, and climber based in Boulder, Colorado.