Craggin Classic: Bishop, California
A dispatch from the final stop of the American Alpine Club Craggin Classic 2021
The classic began Friday evening with live music, climbing film screenings, and a live podcast taping from the Bishop Paiute Tribe. Brian Poncho led the discussion on the historical trauma of Native peoples and how the climbing community can respect these places we all hold dear.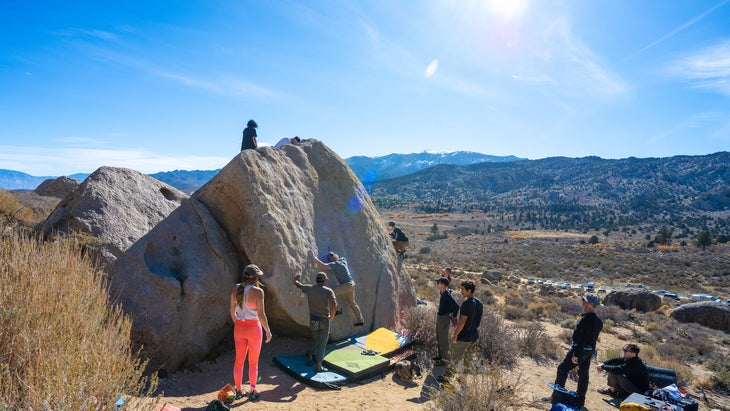 Saturday was a beautiful day for rock climbing in Bishop. Chris Schulte hosted "Slabs, Slopers, and Mantles," a clinic full of tips on technique and how to enjoy the process of working on boulder problems with these tricky (sometimes terrifying) features. Nearby, Marcus Garcia taught "Good Enough Anchors," his course designed to demystify anchor systems and help climbers create safe and effective anchors. The Climb United meet-up also took place on Saturday, creating a space for BIPOC, LGBTQ+, adaptive, plus-size climbers, and allies to connect and climb together.
Once everyone had their fill of climbing, the party kicked off again in town. The AkaMaya dancers and singers got the show started with their Payahünadü Nümü land acknowledgment and social powwow dancing. Later, Graham Zimmerman gave a presentation and showed his film "Link Sar." Following his Q&A, Malik Martin presented "Black Ice" from the Reel Rock Film Tour. After, the band fired back up and the dance party hit full swing.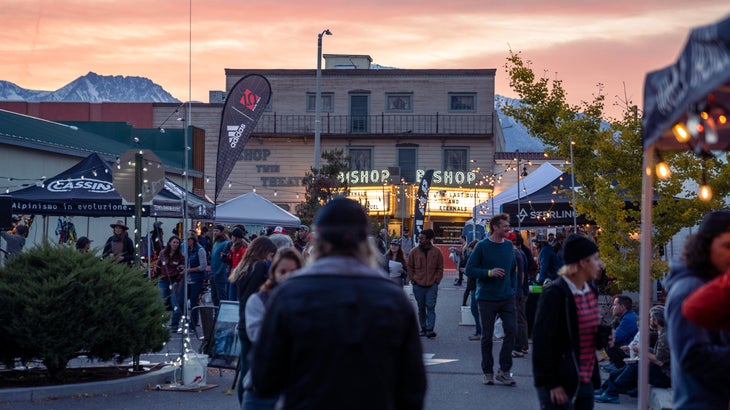 Sunday morning came early for those who danced the night away under the Bishop stars but folks still rallied to give back to the community. Led by Friends of the Inyo and the Bishop Climbing Rangers, climbers planted native plants, rebuilt trail networks, and picked up trash in the Buttermilks.
The final chapter of the 2021 Craggin Classic series was a smash hit. Bishop came out in full force—over 500 attendees celebrated the land, the people, and the relationships that make climbing so important to all of us.