Films and Falls: Shelf Road Craggin Classic
Colorado climbers gathered in this limestone paradise for some fantastic climbing.
The energy was high this weekend at the Shelf Road Craggin Classic in Colorado, where climbers from across the front-range gathered to climb hard and connect with their community. Boulder local and first-time Craggin Classic participant Marie Faust highlighted the importance of this event, saying "What I like about the Craggin Classic is that it includes everyone. So events like this with people from different backgrounds help bring confidence and community. It gives everyone a chance whether you are sending 5.14 or 5.6, it doesn't matter you can still have fun and you can still get out."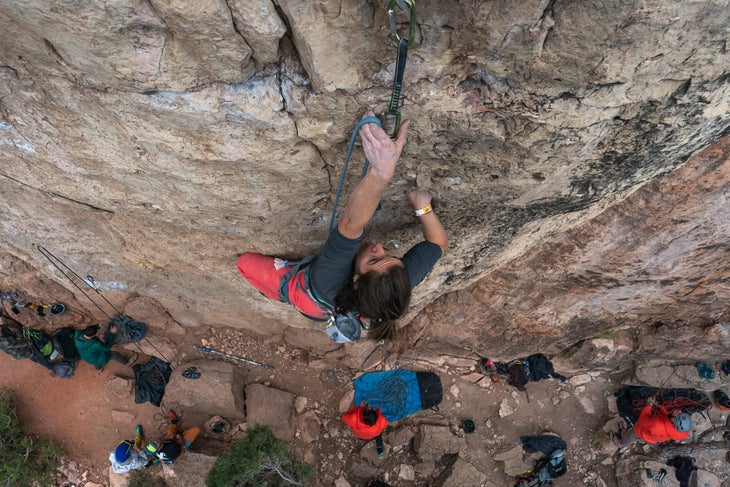 Some climbers competed in the 12 Hours of Shelf Road Competition to see how many routes they could climb in 12 hours as a two person team. Others took clinics to develop their essential skills, such as Fear To Courage with Chelsea Rude, which highlighted the fear climbers can feel when facing lead falls, Multi-Pitch self-rescue with Kevin Capps, or Advanced Sport Climbing with Jordan Cannon. Many chose to take the opportunity to give back, by volunteering with the Pikes Peak Climbers Alliance and the Rocky Mountain Field Institute, where they did trail maintenance and trash clean up.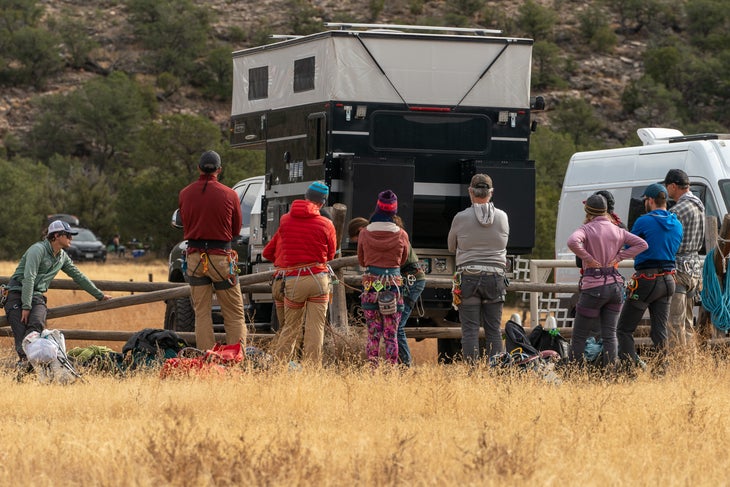 In the evening, there was no shortage of entertainment at the main event tent. Friday saw a REEL ROCK presentation and screening of pro-alpinist Graham Zimmerman's Link Sar film. Saturday night Jordan Cannon showed "Free as Can Be" and Paige Classen presented "Empath" which led to a discussion about projecting hard climbs and being kind to oneself when a project is left uncompleted. A great message for all the climbers who made new goals on the limestone cliffs during the day. 
The weekend closed out with a costumed dance party under the stars. Weekend warriors and full-time dirtbags enjoyed free beer and made plans to climb together again soon. 
The AAC Craggin' Classic series will be continuing at iconic climbing locations through the fall, followed by Climber/Photographer Levi and AAC Staffer Heidi in Four Wheel Campers. Next Stop: Moab