Politics and Parties: Craggin Classic Smith Rock
On the first west coast stop of this year's Craggin Classic Tour, climbers tackled big issues and big climbs.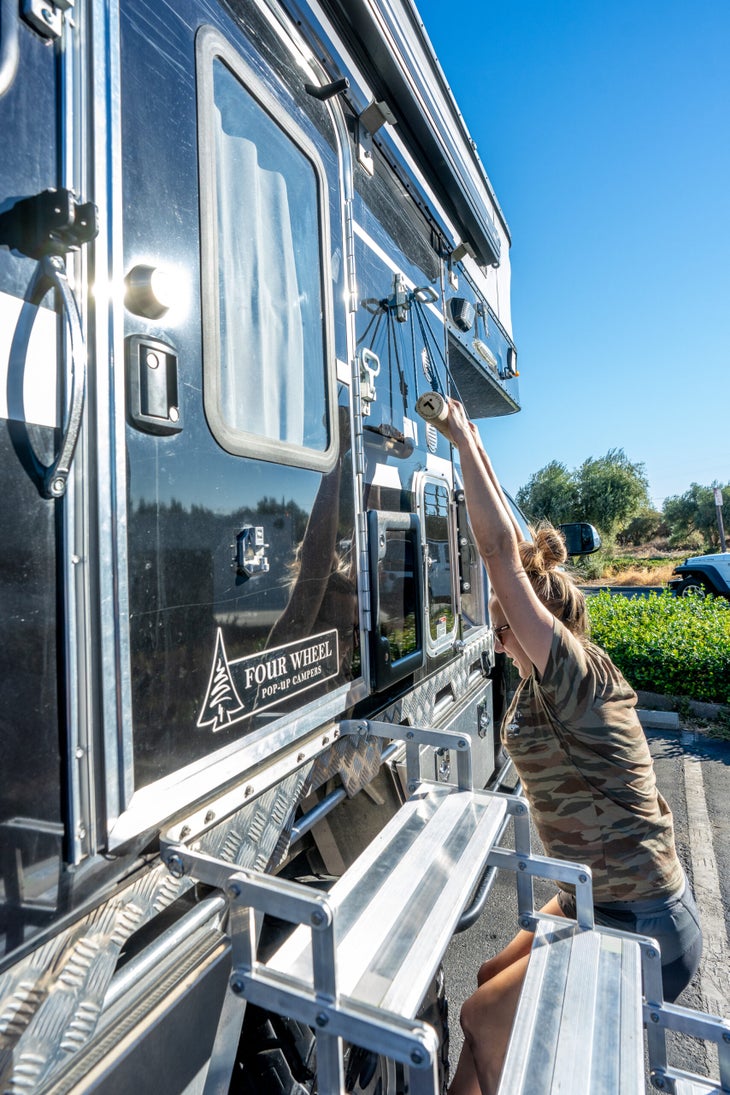 Starting on October 1st, climbers descended upon the fields near Smith Rock to attend the AAC's Craggin Classic event. They shuffled through booths, collecting swag and free drinks. Pro climbers sat behind tables signing autographs as old friends reconnected, laughing, smiling, and talking about all the routes they would climb the next day. Clinics on Saturday included "The Sport Climbers Toolbox" with Jordan Cannon, "The Art of Redpointing" with Jonathan Seigrist, and a Climb United meetup by AAC Climb United Director Cody Kaemmerlen. But one of the key events of the weekend brought together land managers, politicians, and climbing advocates at the birthplace of American sport climbing to discuss the future of climbing in the park and around the nation.
"With the explosion of climbing these days, access is a hot topic. Getting ahead of the problems and getting into groups like this is super important," said climber and public lands advocate Tommy Caldwell. "I think if land managers have an issue and don't have an organized group to go to, their first line of defense is to restrict access, to close climbing down. Events like Hill to Crag are about creating relationships and connecting those dots [with land managers and policy makers]."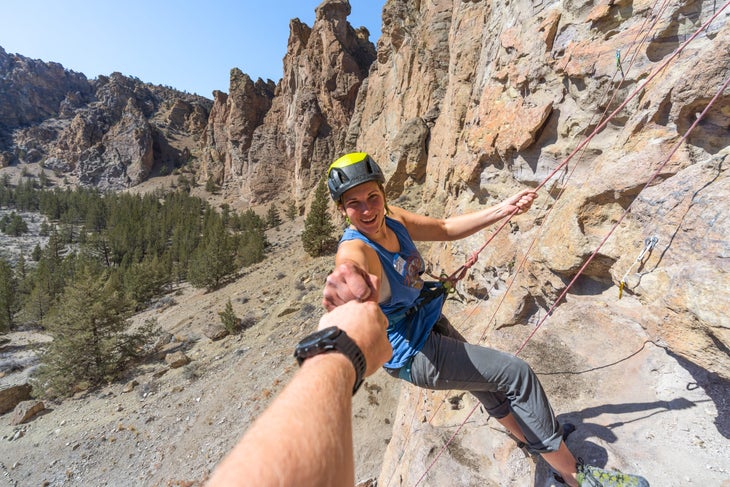 After a morning spent discussing policy and infrastructure concerns, the group headed to Monument Wall in Smith Rock to find common ground through climbing. Monument Wall was chosen as a symbol of how the park leadership at Smith Rock and the local climbers have come together to protect a sensitive environmental area while also continuing climbing development (the area is home to twelve Golden Eagle nests and has seasonal closures for their protection). Tommy noted that "people can look to Smith Rock as an example and a way to learn. I think one of the differences here is that it has been climber-friendly for such a long time. There has been a lot of advocacy here from early on."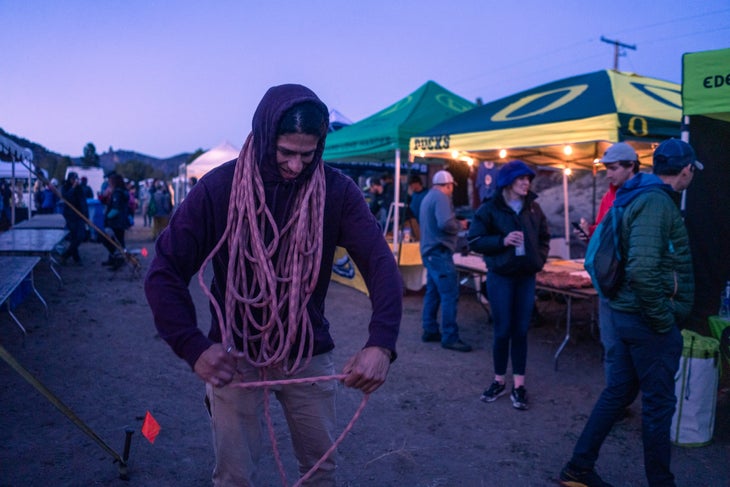 After clinics and events on the rock wrapped up, sweaty climbers trudged back to camp where they were greeted by free-flowing kombucha, beer, whiskey, and a party that couldn't be overlooked. Presentations from Jordan Cannon and Tommy Caldwell continued the theme of sending hard and protecting climbing spaces throughout the evening. Between the talks and dancing, a silent raffle raised thousands of dollars for the American Alpine Club and ensured lucky climbers went home with even more gear than they started with.
The AAC Craggin' Classic series will be continuing at iconic climbing locations through the fall, followed by Climber/Photographer Levi and AAC Staffer Heidi in Four Wheel Campers. Next Stop: Devil's Lake.