The Role People Play in SCARPA
North American CEO Kim Miller shares his personal history that led him to champion the Scarpa Athlete Mentorship Initiative
As she's flipping through an album with photos from her youth in "Full Circle with Lynn Hill," Matty Hong's new short film for Scarpa, Lynn Hill reflects on how she got called a tomboy growing up—because she was "climbing trees and light poles." She says she wishes she could tell her younger self not to worry about what other people thought, that she would tell little Lynn, "That's your path."
It's a touching moment: Perhaps the most important American climber of her generation acknowledging the difficulties she faced early on in a male-dominated sport. It's also a moment that has particular resonance now, when climbing, and the outdoor industry at large, is at a crossroads: Will our sport answer society's clarion call and create a more diverse, inclusive, and equitable landscape, and work to break down barriers to entry? Will we make it possible for the Lynn Hills of tomorrow—be they BIPOC, LGBTQ+, or disabled—-to succeed? Or will we miss the chance to do so?
These are the questions that Kim Miller, Scarpa North America's CEO, has been asking himself for years. The reasons these questions weigh so heavily on him—and why the need to address them is so urgent—strike at the very core of Miller's identity.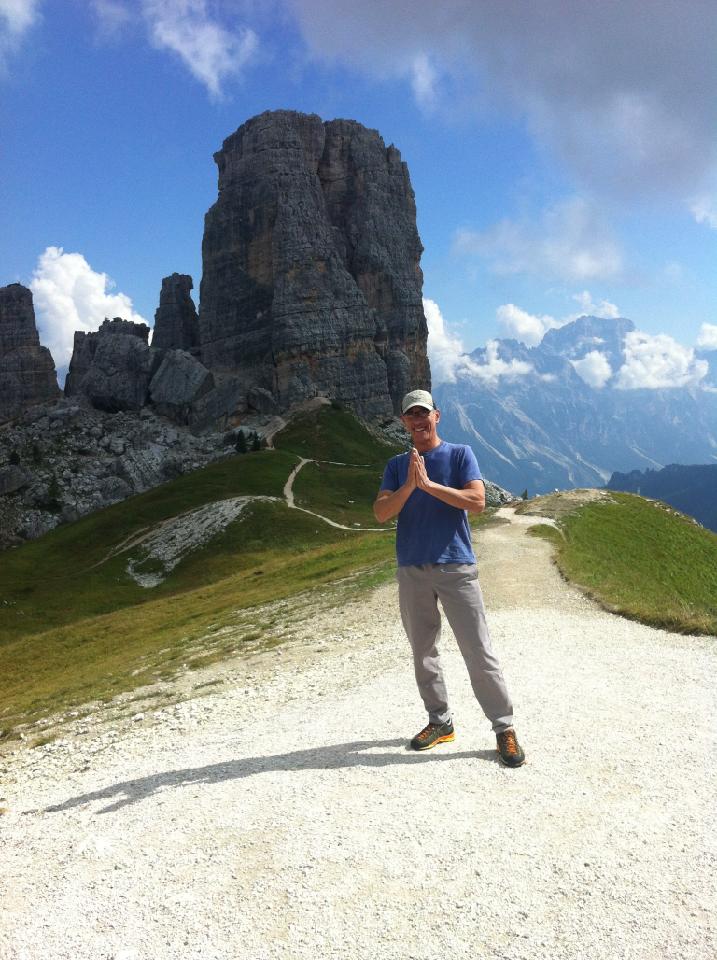 Miller, 63, is an alpinist who has climbed with the best, from Alex Lowe to Jack Tackle. He's modest—he says he was a "good climber, not a great climber," in deference to the brilliant partners he teamed up with. "You won't accomplish anything great in climbing without a good team and good partners," he says.
Born in South Korea, just after the Korean War, Kim was adopted by an American couple and grew up in Denver. Miller has two siblings—an older sister, who is caucasian, and another adopted sibling, also from Korea. "I'm actually mixed race. My mother was Korean and I assume my father was probably a British or American soldier," Miller explains. "Being mixed race in Korea, I would never have had an opportunity to do any of the things I've done in my life."
He discovered the outdoors early, through summer camp, church outings, and the Boy Scouts. Even as he fell in love with skiing and climbing, he saw a dark side. The Boy Scouts was "one of the first places I came face to face with prejudice," Miller says. His next door neighbor was Black, and Kim invited him on a Scout camping trip. "Some of the older boys came over and said, 'We don't really want Black kids here,'" Miller remembers. He was 14 years old. He has encountered similar instances of racism, some overt, some less so, throughout his professional career.
Miller went on to work for 20 years in Southern California, Utah and Colorado as a founding partner of Black Diamond, and for its predecessor Chouinard Equipment. It is a time he looks back on fondly, because of the lifelong friends he made and mentors who showed him the ins-and-outs of the outdoor industry. Peter Metcalf, the former CEO of Black Diamond, whom Miller first met while working for Outward Bound, became one of his closest friends.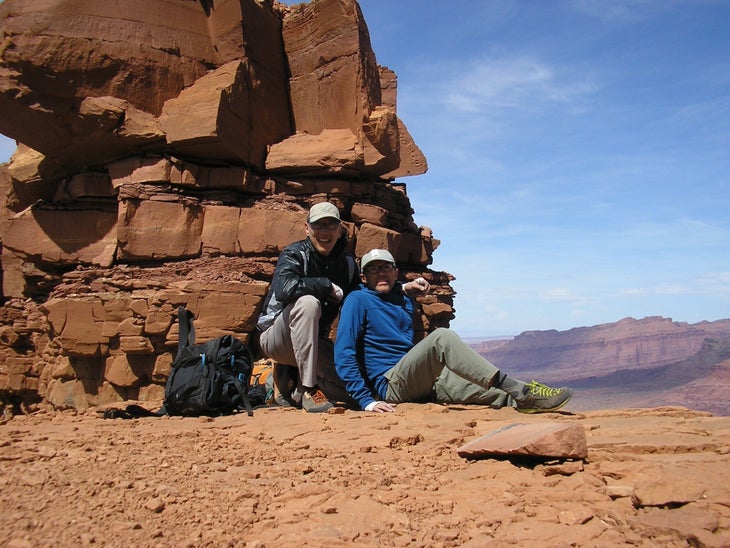 He was surrounded by "all these passionate climbers," in SoCal, Miller says, including figures we lionize today, like Alex Lowe, John Bachar and Lynn Hill, all of whom showed him the literal ropes in Yosemite and elsewhere.
Still, as his career blossomed, he would look around and notice that he was surrounded by white men. "How did I get here and who helped me get here?" he would ask himself. "I was intensely aware at this point, from my previous experiences, that there was a perception of seeing color, race, and gender. But I didn't do much about it."
In 2006, after leaving Black Diamond to spend time with his ailing father, Miller embarked on a new journey as the first CEO of Scarpa North America, a subsidiary of the storied Italian shoe and boot brand. He's been there ever since. "It has been the highlight of my professional career," he says.
But his story doesn't end there. In fact, for Miller, the more important work is only just beginning. 
Amid the country's latest reckoning with systemic racism and white supremacy over the past two years, Miller says "it became painfully apparent to me how fucked up things really are." He gets choked up, pausing as his voice breaks. This is all deeply personal for him, he says, before continuing, "And I was like, I can't take this anymore. I can't be who I really am if I don't do something now. My colleagues and I at Scarpa? We're bootmakers. We make good boots. Isn't that enough? It has been in the past; it's not anymore."
Miller came up with a simple idea: to harness the unique human and material resources at Scarpa's disposal to affect demographic change in the climbing and ski industries. With the help of his close Scarpa collaborators Melanie Hood and Stefanie Kamm, Miller launched a program called the Scarpa Athlete Mentorship Initiative (SAMI). Scarpa kitted out 31 mentees from the BIPOC, LGBTQ+, and disabled communities with gear, and paired them up with Scarpa pro-team athletes, such as Alex Puccio, Jordan Cannon, Will Gadd, Mo Beck, Sam Elias, Nathaniel Coleman, Nikki Smith, Josh Wharton, and more. These mentors provided personal coaching and training on the outdoor industry, with a business focus.
It's not just about getting the mentees outside, says Miller, noting that many of them already climb at expert levels. "I'm talking about getting them into the boardrooms, into the C-suites, really permeating our industry. That's the dream."
SAMI's first year's is just wrapping up. So far? It's a big success.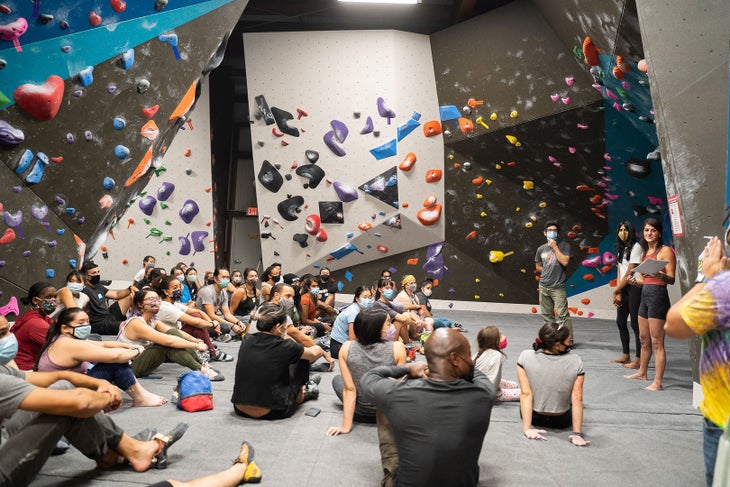 Shara Zaia, an Assyrian-American climber, former school teacher, and a community organizer from Denver, was in the first SAMI cohort. She's been working on her climbing with the help of Nina Williams. She's using the program to grow Cruxing In Color, a meetup group that supports BIPOC climbers in the Front Range area. Whereas the first meetup post-quarantine was just "seven of us slacklining in a park," Zaia says, recent events have drawn as many as 70 participants.
On November 10, Zaia held a fundraiser for Cruxing in Color at Movement RiNo Climbing Gym. "I was scared to take it on, and scared to announce it for a while," Zaia says, "But the team at Scarpa, they're all so knowledgable. They've helped me build a website, shown me how to build pitch decks."
Then there's Eddie Taylor, who is organizing the Full Circle Everest Expedition that aims to "make history as the first all Black team to attempt to summit the highest mountain on earth." The expedition has landed a number of major sponsors, and launched a successful crowdfunding campaign. Full Circle Everest has garnered mainstream media attention in outlets like NPR and NBC News.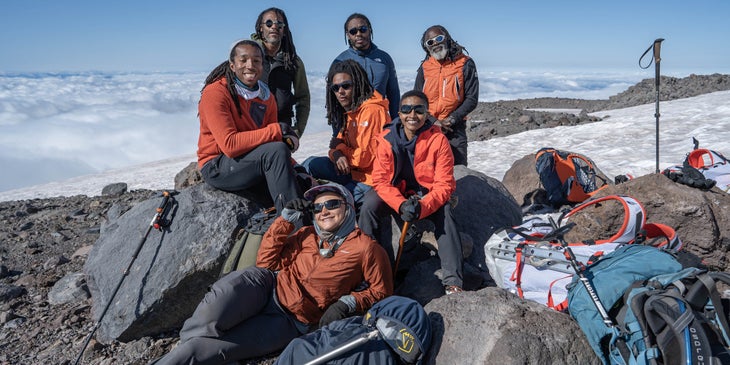 Like Zaia and Taylor, Miller feels like he's learning as well. "I think when I come full circle on this, to use Eddie's term, I've learned as much or more as anybody in this program."
In explaining why he's sharing his own story now, something he's been reluctant to do in the past, Miller says, "My little journey, along with everyone else, is kind of coming out openly as my authentic self. This is who I am, this is what informs me."
Miller looks back on his path—one that was nurtured by supportive individuals like Peter Metcalf, who taught him business, and Alex Lowe, who taught him what it takes to be a top-end alpinist—and sees SAMI as a direct outgrowth of how he got here: It's a way to help others who don't have figures to guide them in the outdoor industry. "This is the best work I've ever done, and I've done some cool stuff," he says with a smile.
It bears repeating: "That's your path," Lynn Hill wants to tell her younger self in the "Full Circle" film. Later, as we watch her gracefully float up a technical 5.12+ after donning a pair of Scarpa Instincts, it's clear that we're all lucky she followed that path; the climbing world would be a lesser place without Hill's contributions. And that's what Miller wants the Scarpa mentees, and other BIPOC, queer, and disabled climbers in gyms across the country to take to heart: The outdoors and the outdoor industry is their path, too, if they want it to be. Scarpa is ready to help them walk it.