Excerpt: High Drama—The Rise of Bouldering Competitions
The bouldering boom
Heading out the door? Read this article on the new Outside+ app available now on iOS devices for members! Download the app.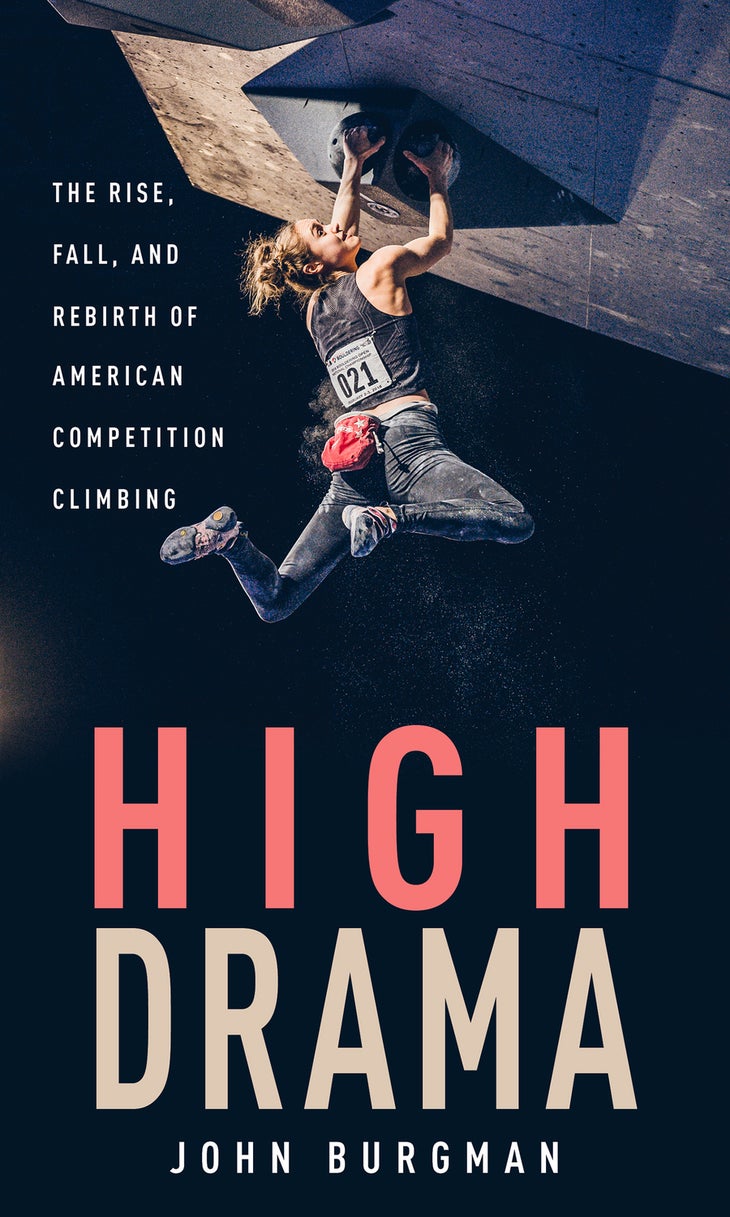 The following is an excerpt from High Drama: The Rise, Fall, and Rebirth of American Competition Climbing by John Burgman. The book, which chronicles the history of American competition climbing, is available now from Triumph Books.
In March of 1997, just as the ASCF and JCCA were beginning to forge their own competition trajectories separate from one another, a Midwestern climber named Scott Rennak purchased a box of carpentry tools and started a handhold company, Crater Holds. Rennak's decision was spurred by the many other brands in place by the mid-1990s that had created a veritable market for artificial climbing holds. His founding of the company was a logical extension of the craftsmanship he was already deeply immersed in as a wood carver and resin shaper of pieces for his own attic climbing wall.
Crater Holds' success came slowly, but its founding set in motion a series of events that ultimately changed the aesthetic and direction of competition climbing in the United States.
Three months after he got his modest handhold company off the ground, Rennak scrounged up some money and acquired a bank loan to purchase Climb Time, a Cincinnati, Ohio–based climbing gym that was pugnaciously trying to find an identity in a region that lacked any mountain heritage and had only a very fringe climbing population. But what the Midwestern city, snuggled between Kentucky and Indiana, lacked in steep topography and alpinism, it made up for in metropolitan potential.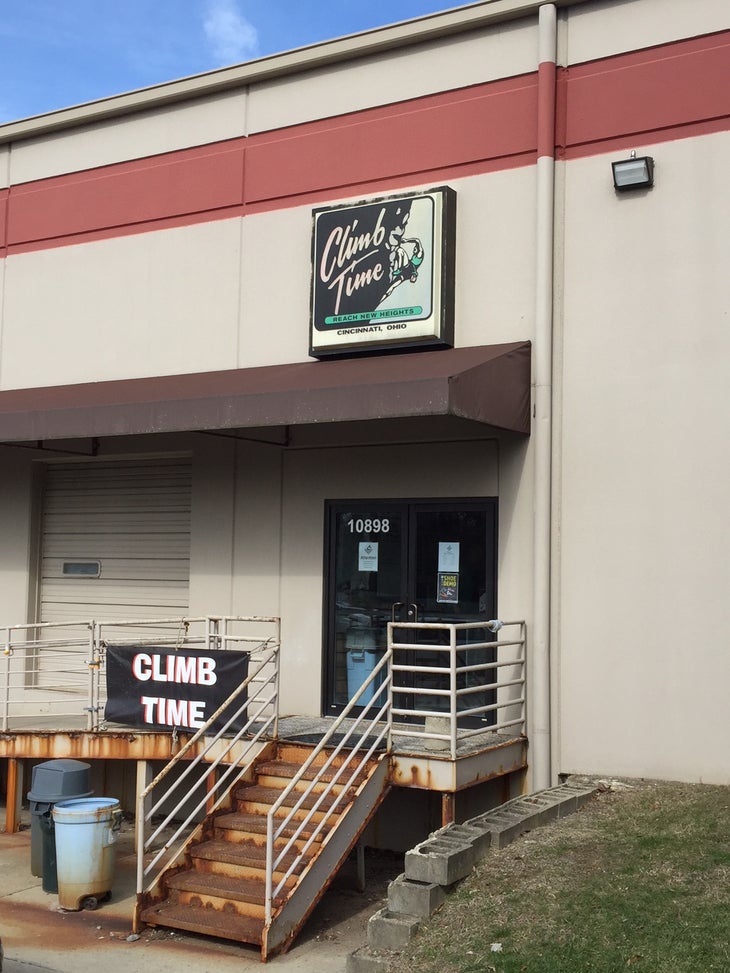 From the onset, Rennak, as the new owner, was able to use Climb Time's walls as a test space for innovative handhold concepts and grip ideas. The patrons who had long frequented the facility were removed enough from all preconceptions to be completely openminded to Rennak's new shapes, styles, and materials. Handholds from other brands were utilized on the Climb Time walls over time as well, and so Rennak's gym quickly established itself as a stage for both the status quo and innovative ideas that were still percolating and not yet completely refined in the burgeoning industry of artificialhandhold creation.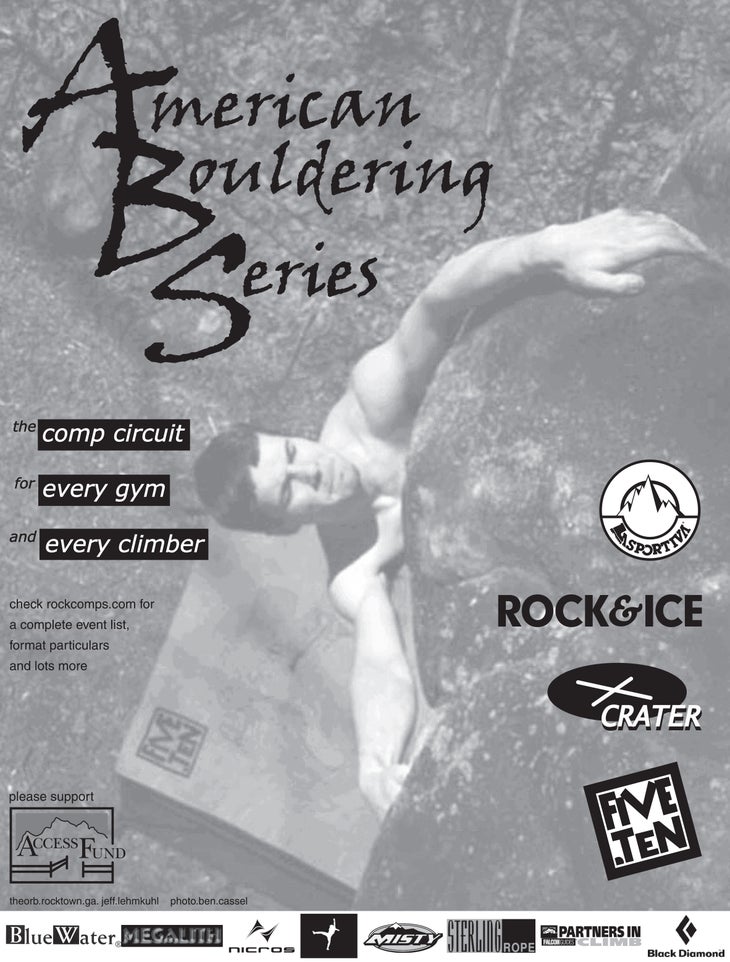 In October 1997, just a few months after buying Climb Time, Rennak constructed a new bouldering wall in the gym. He smattered it with his new handholds, as well as holds from other shapers. To christen the new wall's completion and stage a grand opening–type ceremony to celebrate Climb Time's new identity, Rennak decided to host a bouldering competition for Cincinnati locals. Unlike the highly structured nature of the federation and association competitions that were popping up around the country as 1998 approached, Rennak's first bouldering competition at Climb Time was intentionally low-fi, a no-frills contest that was structurally unstructured. It ended up being so well-received by the Ohio climbing community that another bouldering competition was held a few months later in the same insouciant vein.
In many ways, Rennak's earliest bouldering events were analogous to the initial Phoenix Bouldering Contests that Jim Waugh had hosted in Arizona in the 1980s. As Rennak's ambition grew and his endeavors became more noticeable beyond just the Ohio niche, he would increasingly look at Waugh as a mentor—and the earliest Phoenix Bouldering Contests as models for his own—to steadily adopt a similar unperturbed operational philosophy for climbing competitions; the most important aspect was always that everyone should have a good time.
To that point, Rennak handled the earliest Climb Time bouldering contests more like parties than rigorous competitions, with resultant beer kegs and reverie as principal as the official results. The foundation of the events for patrons was not competing, but simply enjoying new boulders and seeing which competitors could complete the most routes. At times Rennak would set as many as 150 new boulders for his Climb Time clientele in a single push.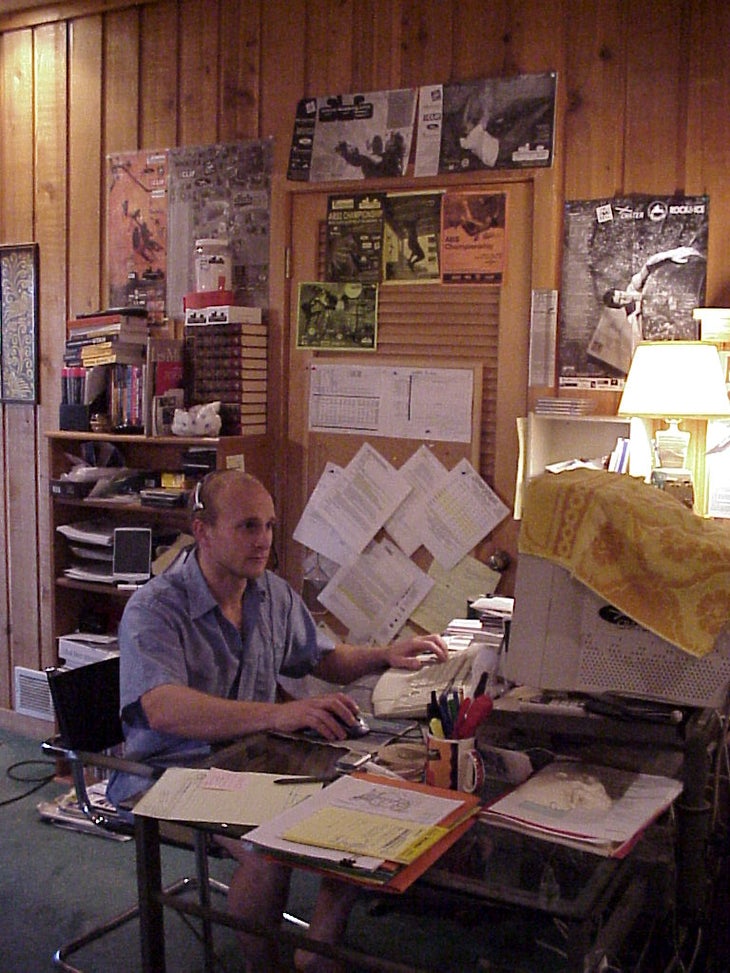 The public continued to respond positively. So, in the fall of 1998, Rennak, still only in his early twenties, expanded the competitions beyond his own gym. He reached out to other gyms within a reasonable radius of Cincinnati to see if they would want to be included in the venture. What resulted was a circuit of 12 bouldering competitions at 11 gyms, all contained within a single season that would stretch from November 1998 to May 1999. The gyms would include Hoosier Heights in Bloomington, Indiana; The Rock in Florence, Kentucky; Rocksport in Louisville, Kentucky; Vertical Adventures in Columbus, Ohio; Urban Krag in Dayton, Ohio; as well as Rennak's Climb Time in Cincinnati and other Climb Time gyms in Indianapolis and Lexington. Select other multiuse facilities, such as the indoor climbing wall at Miami University in Oxford, Ohio, would also be included. Competitors at the various gyms' events would hail from nearby cities as well as smaller towns within the chosen Midwestern expanse. "Climbers of all ages, genders and abilities will compete for prizes on boulder problems—short climbs (under 15 ft. in length), characterized by overhangs that do not necessitate ropes," wrote Rennak in an announcement that he mailed out to gyms. Scores for the many competitions would be tabulated at the end of the circuit in order to crown seasonal winners in different skill-level categories.
Rennak called his circuit the Midwest Bouldering Tour. While each competition was not exactly groundbreaking in format or presentation as the inaugural season progressed, the competitions' joining together to form a series that was separate from the national lineage of the ASCF or the JCCA was bold. Rather than focusing on immediate expansion or eventual unification with national governing entities, Rennak chose to stay regional in his focus. The Midwest Bouldering Tour earned $1,700 and Rennak promptly parceled it out in the form of donations to the Ohio Climbing Association, Red River Gorge's Climbers' Coalition, and other local causes.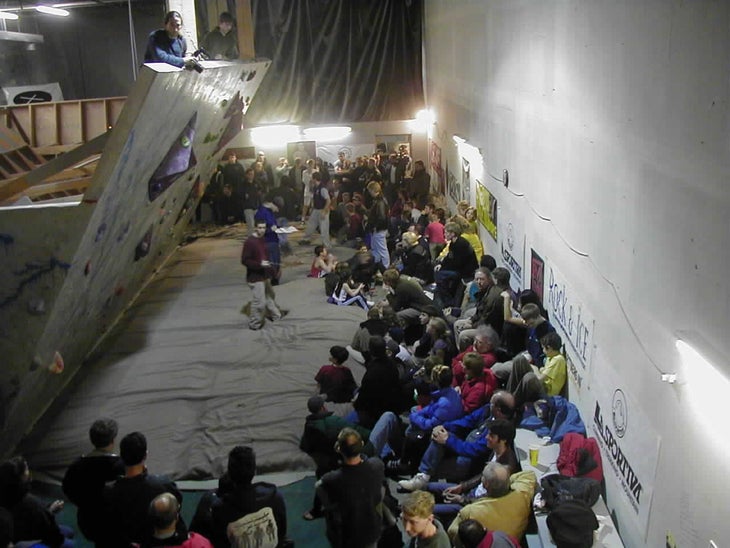 The next year, Rennak significantly expanded the concept and proposed 60 events—a 400 percent increase from the prior season— and rebranded the circuit the Eastern Bouldering Series to account for participatory gyms that resided outside of the Midwestern perimeter. Although national recognition had not been a goal for Rennak's string of competitions, news quickly spread of the tour's grassroots nature and its popularity among climbers in Middle America. Participants in the Eastern Bouldering Series included several young competitors who would quickly rise to national prominence. Among them were Angie Payne, Tori Allen, and a young, shaggy-haired climber in the kids' division named Paul Robinson.
Aiding the recognition of Rennak's circuit was an eight-hour routesetting workshop called the Course Setting Clinic. Rennak created and led classes for it at gyms around the country. An instructional tour of clinics kicked off in late October 1999 at Climb Time in Lexington, Kentucky. Rennak then traveled north to gyms in Rhode Island and New York before circling back to the Midwest and concluding with workshops at Vertical Reality in Whitewater, Wisconsin, and Climb Time in Cincinnati in mid-December.
Paralleling Rennak's success with organizing routesetting clinics and bouldering competitions was his increasing frustration with the ASCF. This crystalized when Rennak learned that the ASCF had looped in his bouldering competitions—to be part of the federation's calendar of annual sanctioned events—without his knowledge. Rennak responded with a letter of objection to the ASCF, and although the animosity would swell and lessen over time, it established an early, formal rift between Rennak and climbing's national governing body that would exist for seasons to come.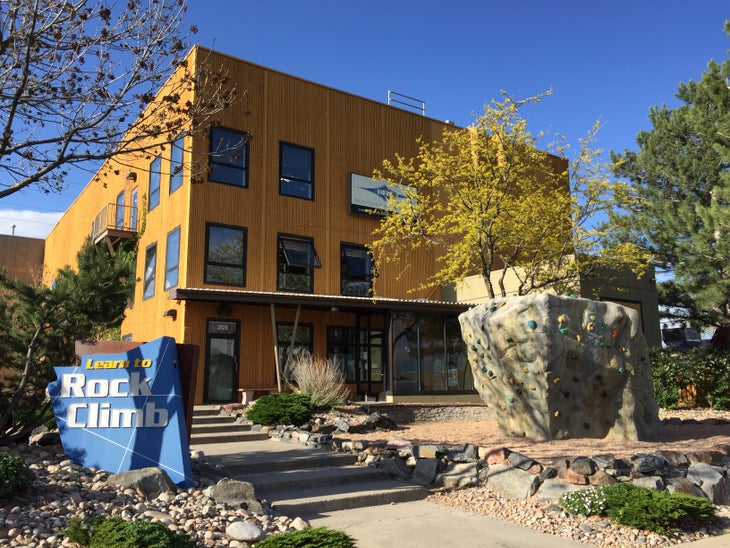 With his own competition series proving to be successful without the resources of a major governing entity, Rennak's future as a unique event organizer seemed all but certain. Then, in April 1999, a huge storm rolled through southwestern Ohio with devastating consequences. It would prove to change the course of Rennak's life and, subsequently, change the course of American competition climbing.
In the storm's fury, tornados touched down and destroyed dozens of homes in Rennak's community. Numerous local businesses were destroyed as well. All totaled, the massive weather event killed several people in greater Cincinnati and caused millions of dollars in damages. Although Rennak's Climb Time facility survived the disaster, the main thoroughfare to the gym was made inaccessible by debris and destruction. As a result, the gym's attendance numbers dipped drastically—by as much as 40 percent in the tornado's aftermath. Adding to access woes was the fact that authorities of Rennak's municipality instituted an evening curfew. The intention of such restrictiveness was to keep the neighborhoods safe as crews worked to repair a devastated infrastructure. But for Rennak, the curfew cut deeply into his climbing gym's potential evening profits.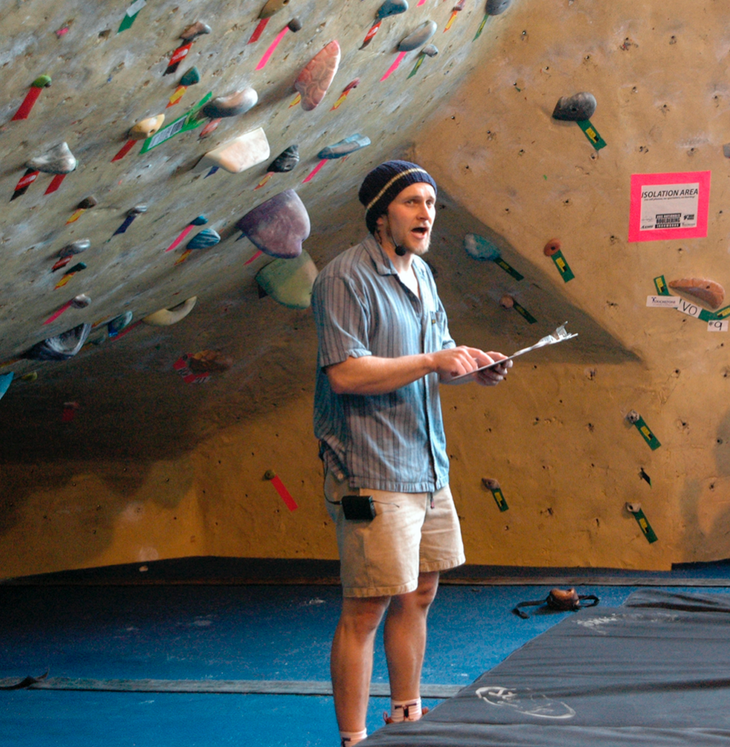 Uninterested with the idea of staying in Ohio to endure what would assuredly be an agonizing year of rebuilding and recovering, Rennak decided to pack up his belongings and move on. He sold Climb Time and headed west to Colorado, a state that already had deep roots in American competition climbing history. Bankrupt but undeterred in the fresh western environment, Rennak became determined to continue his annual bouldering series from a new home base in Boulder. He eventually met with Matt O'Connor, the manager of the Boulder Rock Club, one of the most well-known climbing gyms in Colorado, and shared ideas for an expanded bouldering circuit. O'Connor was intrigued and wanted the Boulder Rock Club to be involved in the vision.
Rennak's new circuit would be called the American Bouldering Series (ABS), and it would be bigger and better than his first touring ventures in the Midwest.
High Drama: The Rise, Fall, and Rebirth of American Competition Climbing is available now.