How Competition Climbing is Pushing Standards for Outdoor Climbing
"But it's not real climbing..."
Heading out the door? Read this article on the new Outside+ app available now on iOS devices for members! Download the app.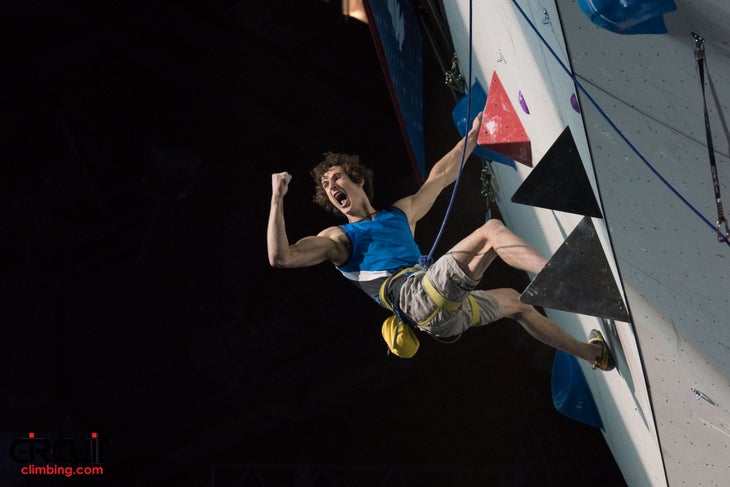 In the US where the dirtbag culture is still espoused as an ideal, comp climbing's perceived glitz and glamor can seem like anathema. Comments like "No comp climber will ever send the Dawn Wall," as I heard in Boulder, Colorado—just prior to comp climber Adam Ondra's fast repeat of the VI 5.14d in November 2016—perpetuate the myth that comps, with their live streams, big crowds, and strange, gymnastic moves up giant blobs, have nothing to do with "real climbing."
Nonetheless, comp climbing has been around in a formal context since 1947, when the USSR, to celebrate its 30th anniversary, held an event on cliffs in the Kavkaz region. (It was a speed event based on the combined time it took a climber to climb up and down a 30-meter cliff [roped], and then complete a 30-meter traverse in both directions.) In the mid-1980s, difficulty competitions began appearing in Europe, the first being Sportroccia in 1985, on the limestone of Bardonecchia, Italy. 1991 saw the birth of the UIAA World Cup circuit. Over the last couple of decades, comp climbing has grown. With the gym boom and attendant youth teams, our sport reaches a broader audience than ever, with climbers being exposed to it at younger ages and with climbing making its first appearance as an Olympic event in Tokyo in 2020. To dismiss competition climbing is to dismiss how much it's advanced our sport.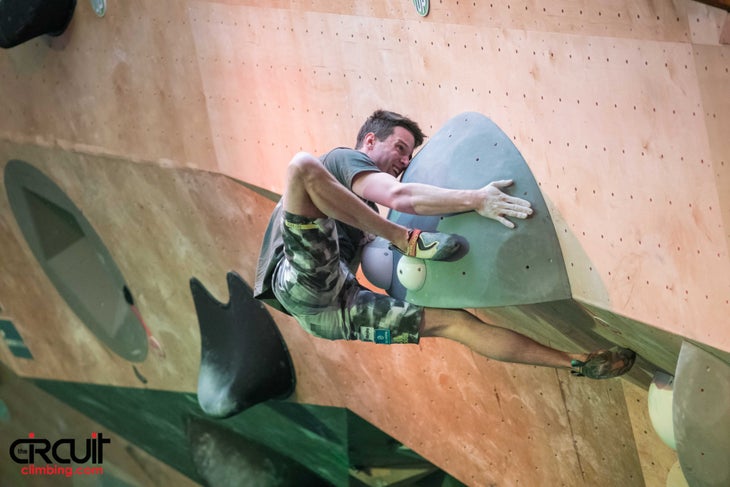 Take Ondra's FA of the 5.15d Silence in 2017, Angy Eiter's repeat of the 5.15b La Planta de Shiva that same year, and in 2016 Nalle Hukkataival's FA of the V17 Burden of Dreams. All of these climbers competed: Ondra is the defending Lead World Champion, was Boulder World Champion in 2014, and has 14 World Cup wins. Eiter was four-time Lead World Champion and has 25 World Cup victories. And Hukkataival was on the Boulder circuit from 2004 to 2011.
Many recent advancements made by top climbers can be traced back to their working with coaches to a degree previously unheard of—and even those not working with coaches are benefitting from developments in sport science. Watching Silence, the documentary about Ondra's tick of his 5.15d, we see just how closely he collaborated with Austrian team physiotherapist Klaus Isele, who helped Ondra not only maintain fitness and recover, but also deconstruct the climb's futuristic sequencing. Each advancement we are seeing today comes from climbers who are either in the comp system or have been there previously, building their training foundation.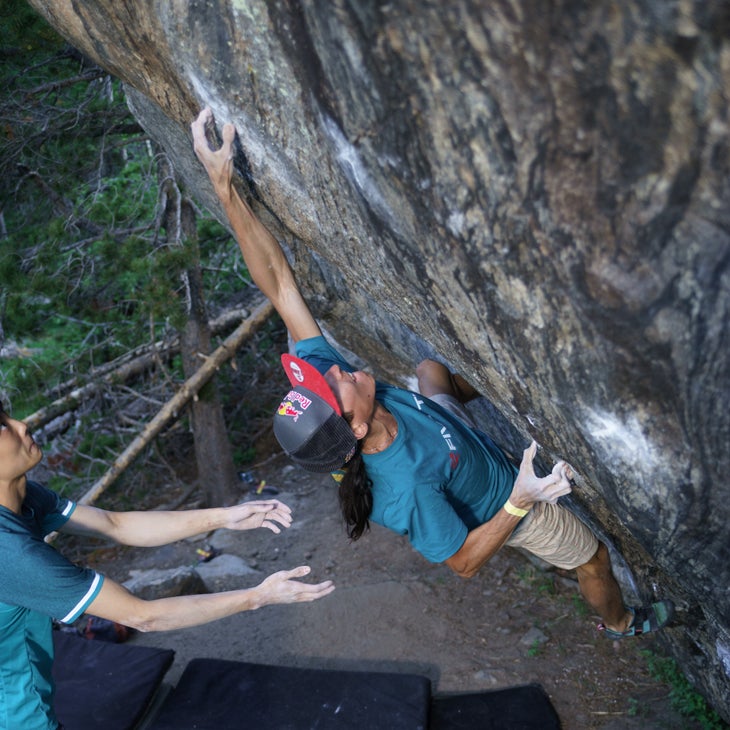 And every elite competitor is a climbing addict—to be a top competitor means you have to eat, sleep, and breathe climbing. Indeed, on the comp circuit, you'll find a twenty-first century version of dirtbagging, with climbers sharing hotel rooms, campgrounds, and apartment floors and working long hours during the off-season to scrimp together funds. After the Vail Bouldering World Cup in 2016, climbers from Russia, Israel, Slovenia, Italy, Korea, and Canada converged on a grotty hotel in Estes Park so they could climb together in Rocky Mountain National Park. That trip saw the first repeat of Hypnotized Minds (V16) by Rustam Gelmanov of Russia, a repeat of Jade (V14) by Jongwon Chon of South Korea, and many other hard sends.
The reason competition boulders and routes today bear less resemblance to the climbs we do on rock is that, in general, high level competition climbers are all extremely strong. The sport has progressed past the point where clinging to a series of more-miniscule holds is enough to define difficulty. Climbers now need to be separated by sequences that sort them on problem solving and body awareness as well as pure power and finger strength. 
The legendary German coach Udo Neumann identifies the advancements in movement technique as a major evolution in the sport, one we're seeing climbers transfer from plastic to rock.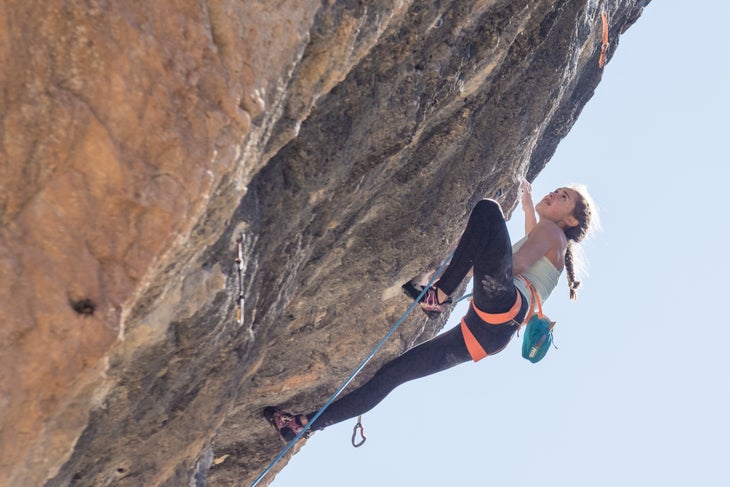 "Climbers today don't have any more power [than their predecessors]," said Neumann. "But they can move better into awkward positions. In this way, they have more options of applying body tension and transferring force to and between contact points. It's mobility in the shoulders, back, hips, and ankles that enables modern climbers like Adam Ondra to use a wide arrangement of holds to their advantage."
Regularly we are seeing incredible competition climbers transfer these new school skills to rock. At the heart of it, whether the birthplace of their passion for the vertical is in a climbing gym, or on the local cliffs of their home areas, young climbers are pushing the sport as never before. It's time to say goodbye to any stigma around comp climbing and instead welcome it as the incubator of our sport's top talent.