Olympic Committee Unanimously Votes to Include Sport Climbing in Paris 2024 Games
Heading out the door? Read this article on the new Outside+ app available now on iOS devices for members! Download the app.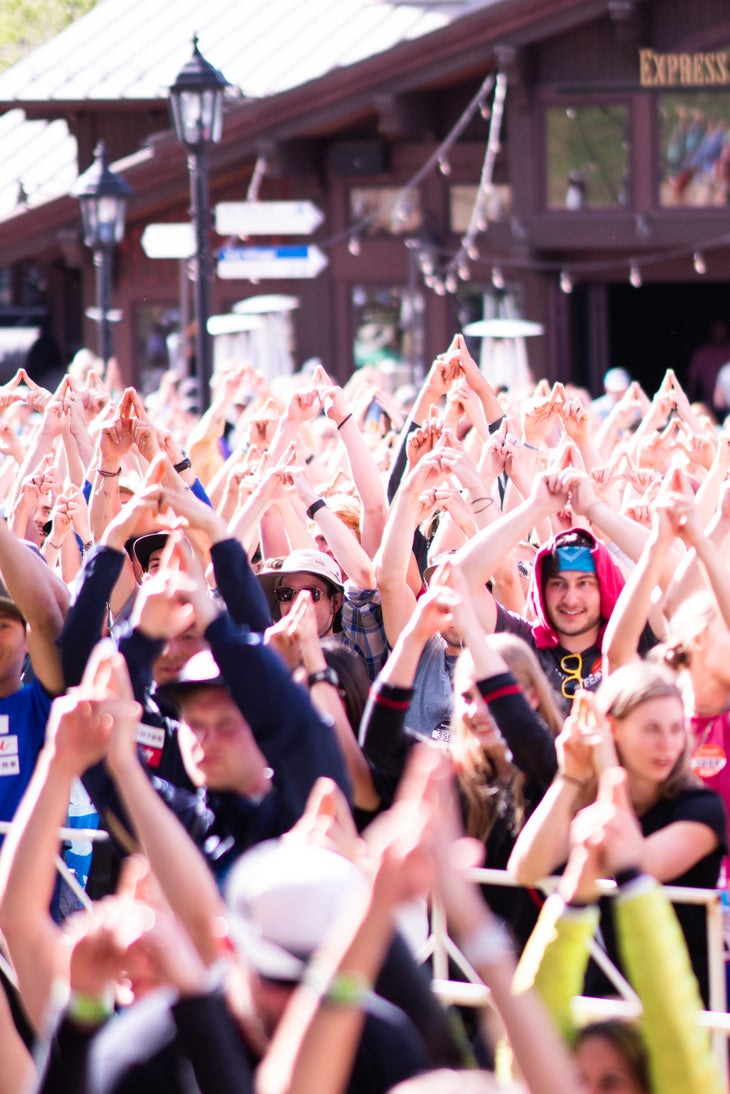 Over the last few months a meme has been making its rounds on the Internet: climbers around the world have posted photos with their fingers formed into a triangle, meant to represent the Eiffel Tower. The photos are a show of support for climbing's inclusion in the Paris 2024 Summer Olympics. Now, that's one step closer to being a reality.
The International Olympic Committee (IOC) has unanimously voted to include sport climbing in the Paris 2024 Summer Olympics. The vote—a provisional decision—occurred during the 134th IOC Session, which took place in Lausanne, Switzerland on June 24. The committee also accepted three other sports: surfing, skateboarding, and breaking (break dancing). IOC President Thomas Bach said, "The four sports that Paris has proposed are all totally in line with Olympic Agenda 2020 because they contribute to making the program more gender balanced and more urban, and offer the opportunity to connect with the younger generation."
https://www.instagram.com/p/BzDXpa4o69x/
There has been some controversy around the climbing format for the Tokyo 2020 Summer Olympics. The Tokyo Games will combine speed, bouldering, and lead as one event. The combined format has been criticized within the community, but was a necessary compromise. The International Federation of Sport Climbing (IFSC), the international governing body for the sport of competitive climbing, was only allotted one medal per gender for the Tokyo Games.
According to a video released by IOC Media, the format for Paris 2024 will expand the number of medals allotted to sport climbing to two per gender. The competition will therefore be divided by specialization. Bouldering and lead climbing will still be combined as one event, but speed climbing will be it's own separate event. The number of athletes will also almost double. Currently, the top climbers are competing to gain one of the 40 coveted spots (20 men and 20 women) available for Tokyo 2020. Paris 2024 will invite 72 athletes to compete. There will be 20 men and 20 women in the bouldering/lead event, and 16 men and 16 women in the speed event.
As stated above, the decision to include Sport Climbing in the 2024 Games is provisional and will not be guaranteed until a final verdict is made in December 2020. Between now and then the IOC will continue to monitor the popularity and success of climbing competitions, both during Tokyo 2020 and within other contexts. Based on what they find, the format and inclusion of sport climbing in Paris 2024 could change, but yesterday's vote was an important step towards the sport being accepted.
Paris 2024 President Tony Estanguet reacted to the decision to include sport climbing and the other new sports by saying, "I am delighted with the IOC Session's vote in favor of our proposal."
Related: