Lynn Hill on Sport Climbing's Olympics and Brooke Raboutou: "Glad It's Her and Not Me!"
If the Olympics happened in her era, she'd have been there. Now Hill is watching Brooke, whom she has known since the young climber's infancy.
Heading out the door? Read this article on the new Outside+ app available now on iOS devices for members! Download the app.
This schedule is part of our ongoing coverage of the 2020 Olympic Games. Right now, for just $2 a month you can get all of our upcoming Olympic coverage from expert commentators, plus a year of Climbing in print delivered to you house. The time to join is now. This link takes you to the order page. 
At one time, late 1980s into the next decade, Lynn Hill seemed to win all the major comps, some 30 of them. If climbing had joined the Olympics in her tenure, she would have been there and a favorite.
Still, deep in the night Colorado time on August 4, while watching Brooke Raboutou compete in Tokyo, she said, "I'm glad it's her and not me!"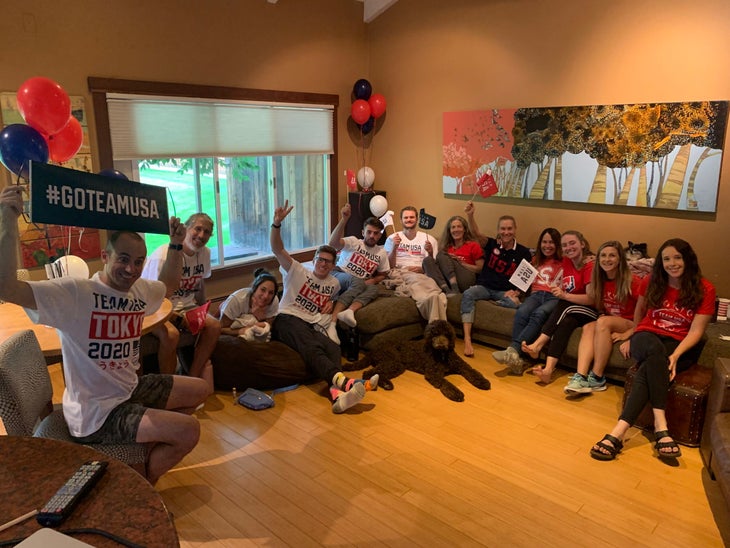 She laughs to recall it, and the person she said it to was Brooke's mother: Robyn Erbesfield Raboutou, who was right beside her. Erbesfield entered the comp field after Hill, becoming one of the few who could challenge her, and after that they might well finish 1-2 or 2-1. Erbesfield won the overall World Cup 1992-1995; in 1993 she won every event she entered. The two are lifetime friends, and Hill joined a watch crew at the home Robyn shares with her husband, another onetime champion, Didier Raboutou of France.
"Just because of the pressure," Hill explains of her delight to be simply watching.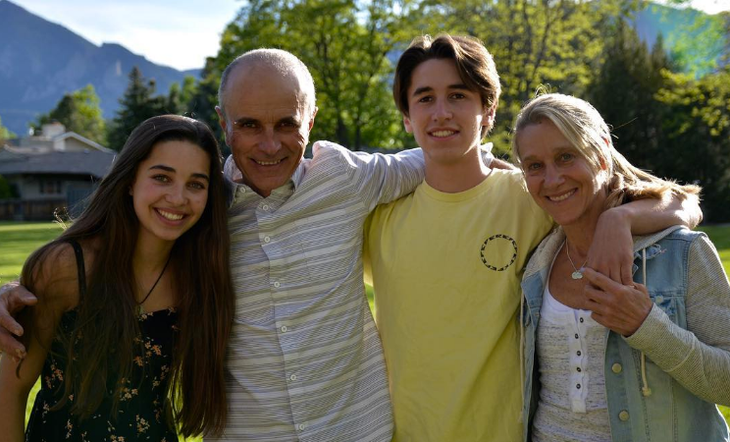 Erbesfield replied to her at the time, "Yup, we were there and we did that." They both knew … what it was like to come out under the lights.
"You say all the things you know, the affirmations to yourself" at such a time, Hill recalls, with specifics such as, "Don't take too long, but pause long enough to see the holds, see the moves."
As Brooke climbed, Hill sometimes involuntarily spoke to her, murmuring things like: "'Put your foot up.' Sometimes you don't know why they're not doing something," she says, "but you can't always tell." Moves can look different from elsewhere.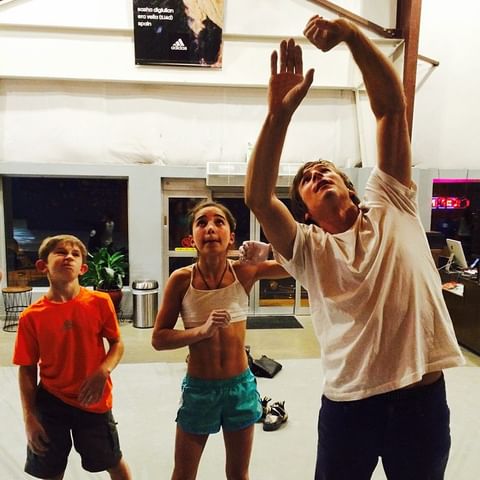 She called herself riveted by the event, and will certainly be watching Brooke, whom she has known since infancy, in finals on August 6. Brooke, to the delight of those on home shores, made the finals field of eight out of 20 women.
Asked if she felt some sense of, as the old song goes, "It should have been me!" when climbing was included in the Olympic Games, Hill demurs.
"If climbing was in the Olympics at the time I was at my prime," she says, "of course I would have loved to go. There was a little bit of, 'Oh, well…'
"But it took a long time to get to this level of organization, to get it where it is. And the climbers have gotten so impressive! And the routesetting is different, visually dynamic, with weird jumps."
Asked how she'd fare today, she chuckles. "I think there's a lot I couldn't do. The style has changed a lot. I don't know if I have that kind of power. I'm more an endurance climber. Like [free climbing, for its first free ascent, in 1993] the Nose" of El Capitan, Yosemite, the defining feat of her career, though competitions had made her America's best-known property; today she remains very much an icon. "But it's fun to watch." She thought the women's first boulder problem, a jump rightwards to hit two crimps, then a blunt undercling, feet swinging to a ramp to stop the barn-door momentum, looked cryptic and super tricky.
The Olympic event "makes me proud," she adds. "The world can understand why I committed my life to this hard-to-understand thing. You can certainly appreciate the athleticism. What they're doing is horrendously difficult and impressive."