2019 Climbing Shoe Review: 12 New Rock Shoes
Heading out the door? Read this article on the new Outside+ app available now on iOS devices for members! Download the app.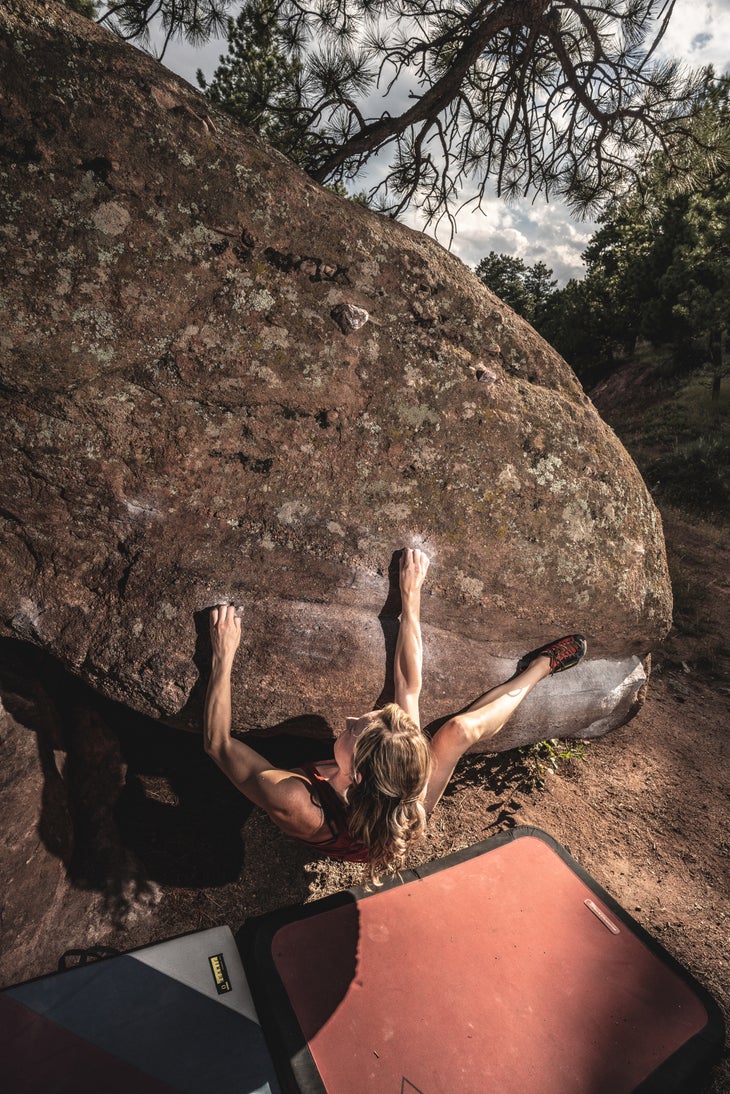 We test a lot of gear here at Climbing, and it can be easy amidst the flurry of incoming and outgoing packages to forget what a great opportunity we have to get our hands on (and feet in) the latest innovations. However, there is one annual ritual we find just as thrilling now as when it began decades ago: the rock-shoe review. As I've learned, no single piece of gear has as direct an impact on performance: A poorly sized or improperly used shoe can inhibit your game just as much as a well-sized, right-for-the-job shoe can enhance it. Moreover, a precise, well-built shoe that feels like it's been crafted and sized just for you can literally change how you climb, letting you move fluidly and use footholds and sequences you might otherwise avoid.
This year, we have 12 new (or updated) rock shoes. Each has its intended usage—its specific spot in your quiver. A big trend in 2019 is toward softness and greater sensitivity in the forefoot, if not the whole shoe, reflecting the fact that the sport crags and blocs keep getting steeper and that we're all spending more time in the gym. However, we also tested plenty of stiffer, face and edging boots—all-arounders. Our 16 testers got after it, jamming, stemming, kneebarring, hooking, scumming, and edging all over the Intermountain West, from limestone sport, to granite and sandstone trad, to high-country boulders, to gym routes, to the MoonBoard and beyond.
Our Top New Climbing Shoes of 2019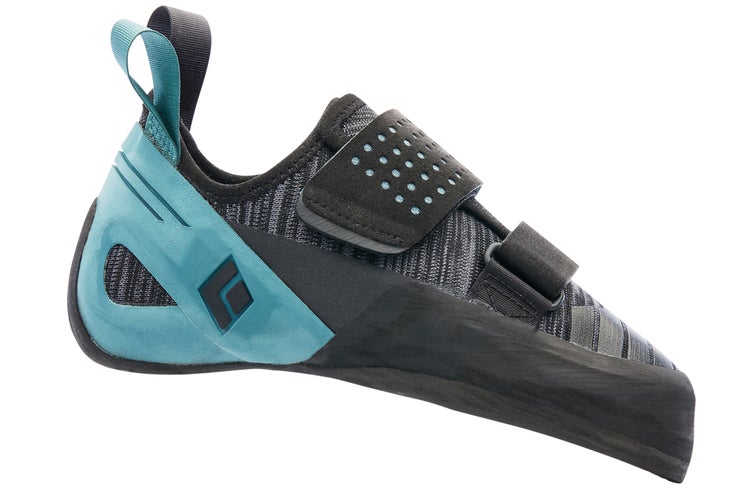 Review: Black Diamond Zone LV
Precision Mission
The Zone combines the aggressive, downturned last of the elite Shadow with the two-strap closure and engineered knit upper of the entry-level Momentum. Read the full review.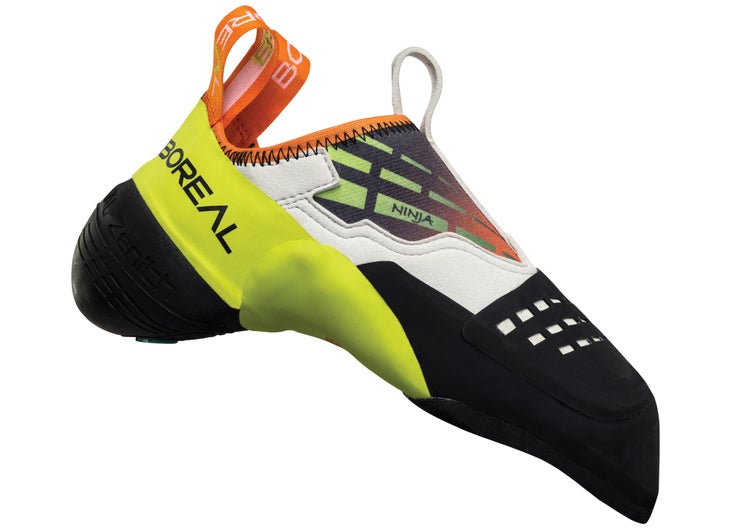 Review: Boreal Ninja
Soft n' Smeary
The beloved slipper is back, with an aggressive trim for steep climbing but some of the same strengths that gave the original version its cult following. Read the full review.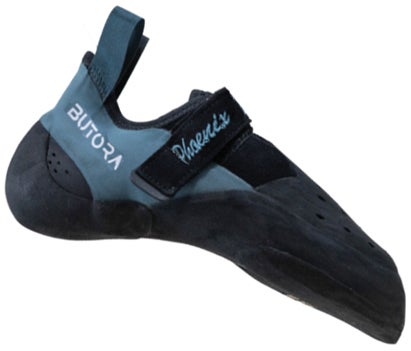 Review: Butora Gomi
Hook-n-Scum Virtuosos
"They're certainly among the best hooking/scumming shoes I've tried: a forefoot drowning in rubber with a soft-enough midsole [note: no midsole] to flex for toe hooks." Read the full review.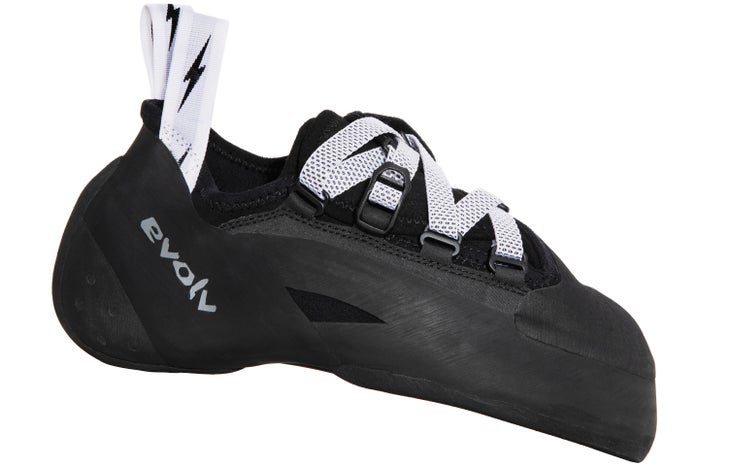 Review: Evolv Phantom
Boulder On!
The Paul Robinson and Daniel Woods designed Phantom screams "Bouldering!"—these puppies are meant for steep, aggressive boulder problems and rasslin' gym volumes. Read the full review.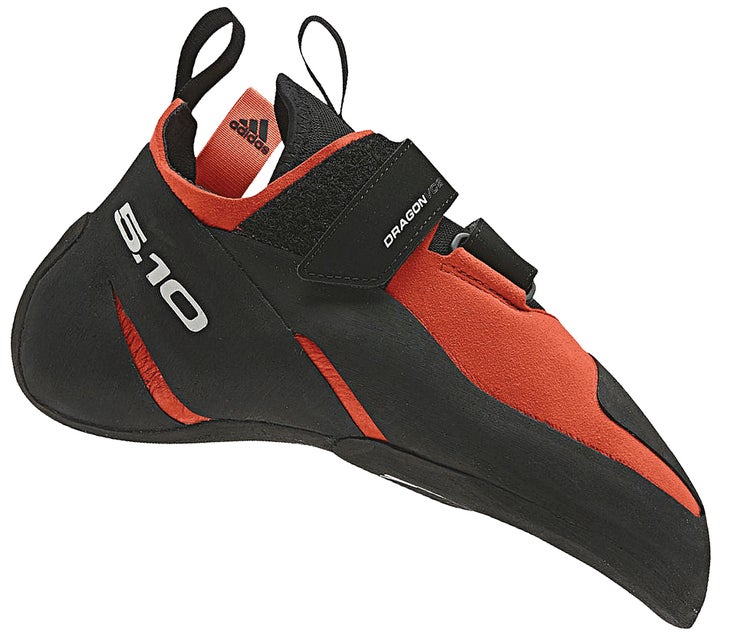 Review: Five Ten Dragon VCS
Edge-U-Ma-Cators
"It's hard not to catch your foot on something when there's rubber almost fully surrounding the shoe," said one tester. Read the full review.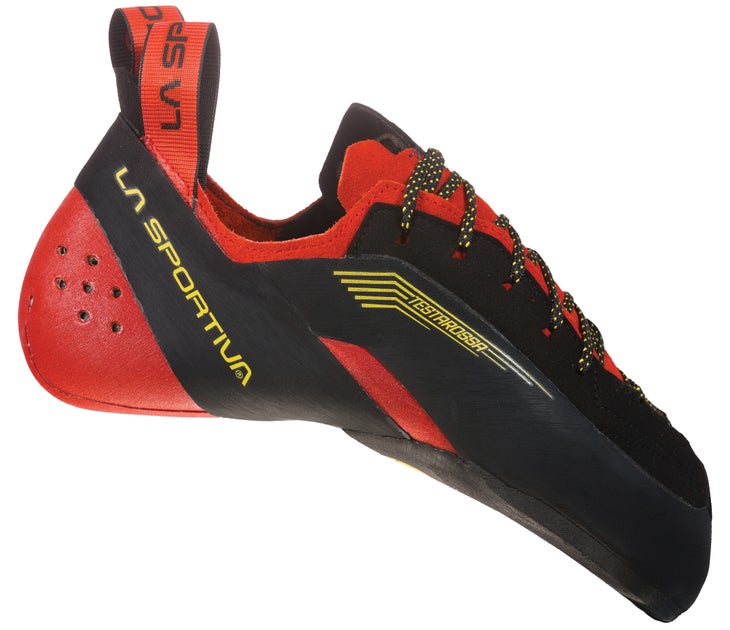 Review: La Sportiva Testarossa
Edge-U-Ma-Cators
The "ninja-ballerina shoe dipped in rubber" precision can be frightening, and you may feel unworthy of the updated Testarossas. Read the full review.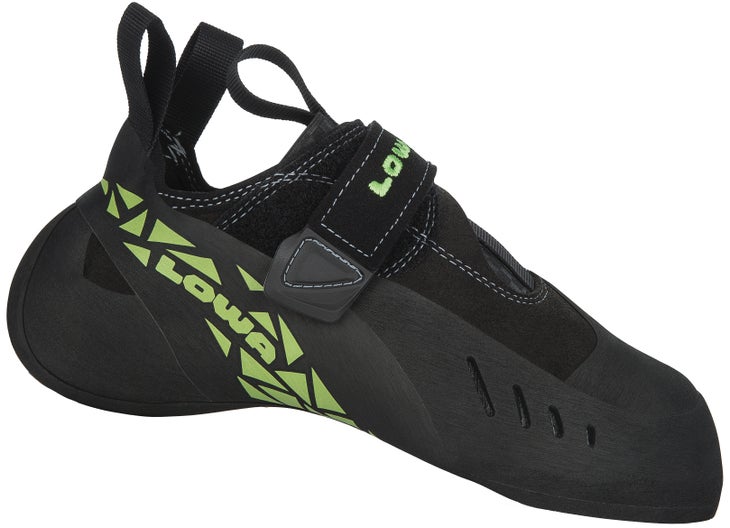 Review: Lowa Rocket
Snug Life
With its sock-like fit and narrow foot opening, the Rocket stayed firmly anchored, making it a great choice for gymnastic sport, bouldering, and gym climbing. Read the full review.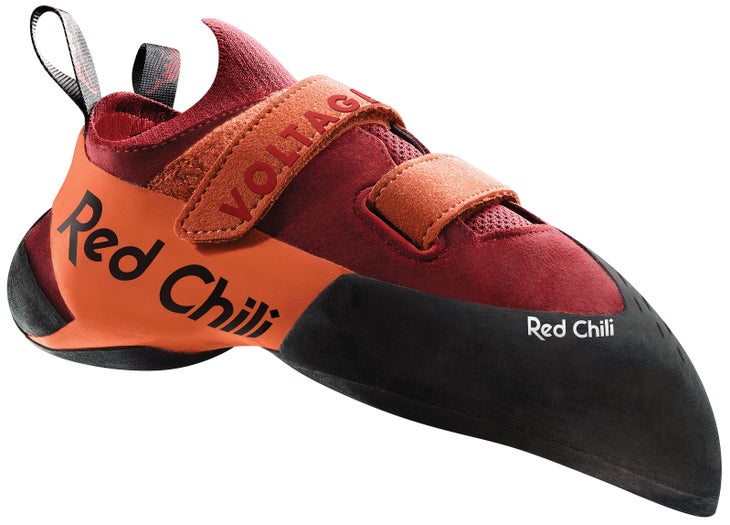 Review: Red Chili Voltage 2
Aggressive Comfort
"I would recommend this shoe to anyone looking for a performance shoe but who doesn't get off on screaming pain," said one tester. Read the full review.
Review: Scarpa Furia Air
Light Done Right
The Furia Air takes Scarpa's recent push toward light and soft to its logical extreme, rendering a minimalist, single-strap slipper that wears like a grippy sock. Read the full review.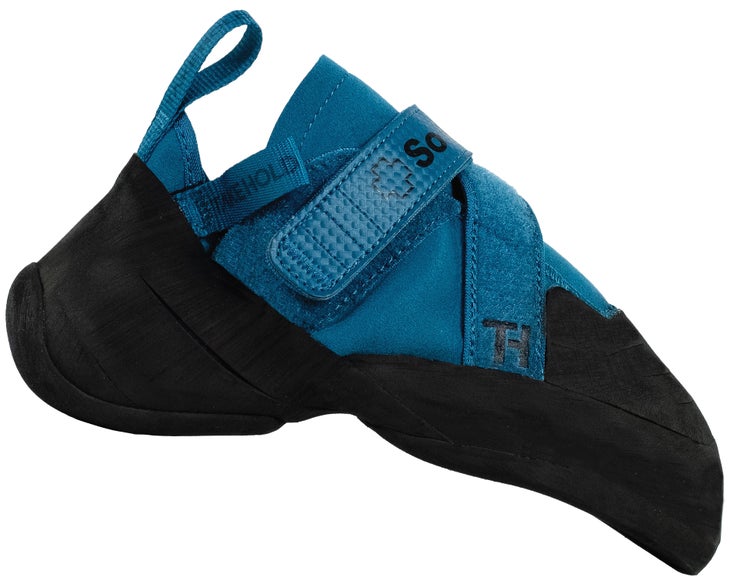 Review: So Ill Free Range Pro
Glommer-Onners
The Free Range Pros are advertised as a "maximum performance workhorse" designed in concert with the V15 boulderer Toshi Takeuchi, and they certainly excelled at steeps. Read the full review.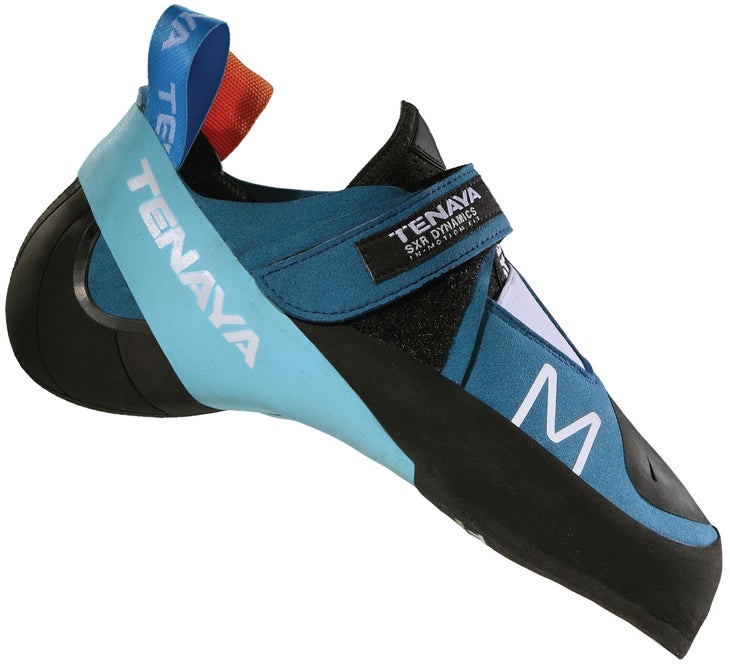 Review: Tenaya Mastia
All-Around Adepts
As a performance all-arounder, the Mastia strikes a solid balance between comfort and power. Read the full review.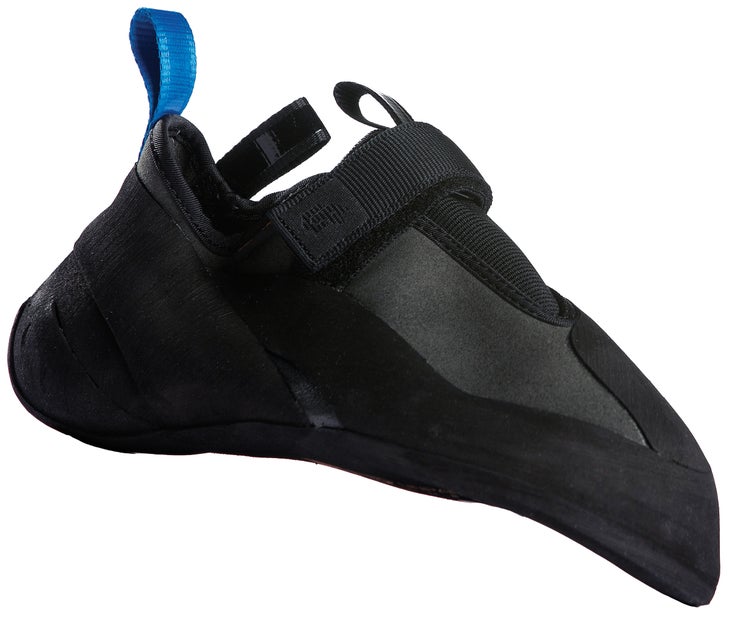 Review: Unparallel Regulus
High Tension
Working off the tried-and-true, radically downturned, single-strap-closure template, Unparallel has created a fleet gym/bouldering/sport-cave shoe with power and precision on its mind. Read the full review.
Shoe Care 101
By Hannah Gartner
Rock shoes have become high-price items, with performance pairs pushing $200—you want them to withstand multiple resoles. According to Ian King, owner of Onsight Resoles, higher-end models that have been well cared for can be resoled as many as three times—the key being "well cared for." King recommends:
Don't yank hard on the closure straps. Pull hard on your project, not your shoes.
Never store climbing shoes in sunlight or excessive heat. At 130 degrees Fahrenheit (as inside your car on a hot day), the glue holding climbing shoes together will melt.
Let sweaty shoes dry completely—remove them from your pack after climbing, and place them somewhere cool and dry.
If you sweat a lot, wash your shoes periodically, as salt from sweat can damage leather and synthetic materials. Do this by hand or in the washing machine (cold, gentle cycle).
Shoes can get stinky. Kill odor with an insert like Boot Bananas—the most effective tool we've found, as it's easy to insert/remove and won't gunk up the footbed.
Eventually, you'll need a resole. "Use common sense and stop climbing before you can see through the sole/rand material," says King. If you put a hole in your shoe's midsole or rand and it's smaller than a dime, the shoes are patchable; anything larger, however, won't be.
The final thing King wants people to remember is that resoling takes time. "It's not Amazon Prime," he says. "Aspects of climbing shoes are still handmade, [and] resoling is all done by hand." King recommends developing a quiver so that you're not shoeless while your favorite pair is in the shop.