3-D Printing: The Future of Climbing Holds?
Heading out the door? Read this article on the new Outside+ app available now on iOS devices for members! Download the app.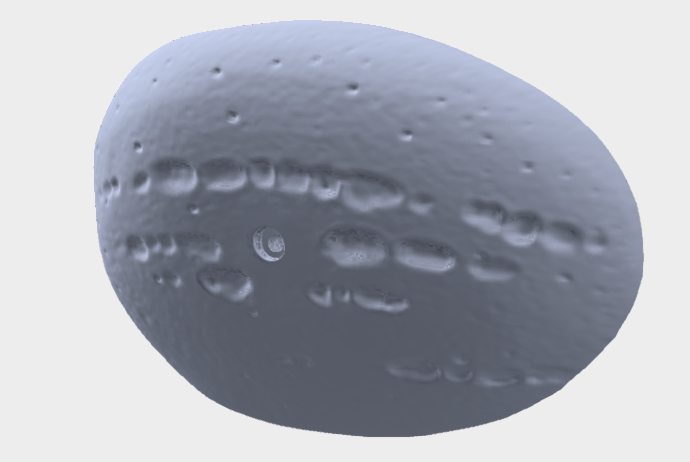 Force Climbing, a Vancouver-based climbing-hold-manufacturing company, is ditching traditional hand-sculpting of holds in favor of 3-D printing. With advanced laser scanning and 3-D printing technology, Force is creating a bank of innovative holds featuring a range of unique textures. Many of the designs are scanned directly from classic outdoor climbs, allowing for replication of rock on plastic. This digital innovation led Force to partner with the International Federation of Sport Climbing (IFSC) in the holds category, earning the company a spot on the world stage of competition climbing. Force Climbing, conceived in 2012, will play a role in planning the Olympics through close work with the IFSC's route setters and event organizers. The company hopes to provide all of the holds for the 2020 games. Terry Ziolkowski, president of Force and a route setter of 15 years, spoke about hold design, partnerships, and the future of indoor climbing. 
Can you give me a background on the origins of Force Climbing?
Terry Ziolkowski: The idea was conceived about four and a half years ago. My colleagues and I saw a gap where the growth of climbing had progressed but where the service providers had been missing the mark. We've started with climbing holds because of how much influence they carry throughout the sport, how many people interact with them. The process of making climbing holds has stayed relatively the same since 1983 when they were first developed. With the advances in technology that we have nowadays, it seemed like the right time and move to update the process and add a modern approach.
What is the process for printing holds?
The first step is getting a hold or a shape onto the computer. The approach that we've implemented incorporates 3-D laser scanning: It's a 3-D picture that allows us to take an object or a climbing hold from outdoors and implement that. We can even scan a hand position or a body position and build a climbing hold around it. So, it's given us a lot more freedom to improve and expand on the current methods.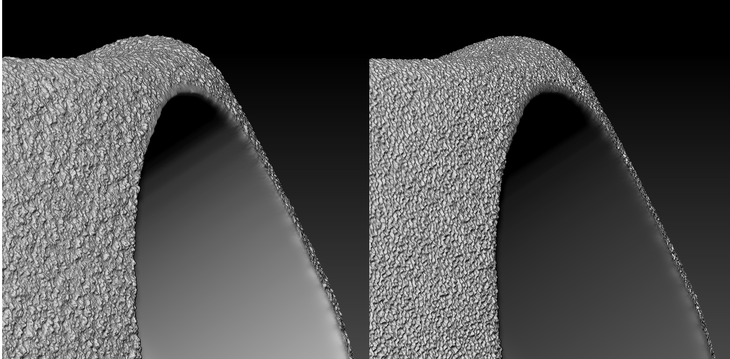 When we go outside to famous climbs, we can scan and isolate holds from the individual boulder. We cut that hold out of the scan, do some cleanup on the scan, then it goes into the modeling program. We do the basic cutlines of where the backing wall goes and we insert the bolt column. If the hold is big enough, we hollow it out and cavity it with structural support walls. We add the screw holes, and from there we put the finish on: How do we want the texture? Do we want a really aggressive or mild texture? The final step is putting the branding plate on. Once we have a finalized design, it gets sent over to the 3-D printer and we produce the master. After a quick cleanup, they get sent off to our tooling facility and they convert that 3-D print into a high-production climbing hold.
How do you think 3-D printing is going to change the hold-manufacturing industry?
3-D printing and additive manufacturing are going to change all of manufacturing over the years to come. It's more environmentally friendly. There's less waste involved. We've only just breached the surface of where this is going. There's so many avenues that this could be taken down. Before a climbing hold is made, we can do digital testing to make sure it's structurally sound and functioning properly. There's not any waste of material before we're producing something. We can do testing before it gets made, saving time, resources, and money.
Do you think that 3-D printing will eventually eclipse hand-sculpting?
Not necessarily. I do feel that there is some value to hand-sculpting—[this method is] just adding another tool to the toolbox. I do think there is something of merit to being able to feel a hold throughout the entire process, but I think where digitally designing and 3-D printing come into play is adding more depth to that. It's like the evolution from a hand screwdriver to a drill—it's just giving you a lot more speed and accuracy and power that you never had before.