7 Must-Have Tools for Bouldering Season
Autumn and winter have arrived with perfect temps—are you ready with the perfect gear?
Heading out the door? Read this article on the new Outside+ app available now on iOS devices for members! Download the app.
It's finally here. Not Halloween. Not Thanksgiving. Not the holidays. No—it's bouldering season, that sticky, cold time of year when the temperature drops, the sun arcs low, and the friction at the boulders becomes legendary. With your fingers barely sweating and the soles of your rock shoes adhering to the tiniest of crystals, you can now start trying your projects without sacrificing 10 layers of skin or sloshing off the footholds. The best part is, even on the coldest days, you can warm up your fingers and toes between goes with tricks like heated rocks, hand warmers, and stuffing your rock shoes into your jacket or down your pants to keep them supple. None of this frozen-digits-midway-up-a-pitch nonsense—it's bouldering season!
Bouldering has evolved in its many decades from "practice for rock climbing" to its own rock-climbing practice, a booming sub-discipline within the larger sport that has its own specialized gear, lingo, training practices, and mega-destinations like Joe's Valley, Hueco Tanks, Rocklands, Horse Pens 40, the Gunks, and Fontainebleau. It was in fact thanks to bouldering and its American godfather, John Gill, that dynamic movement entered the climbing repertoire, now taken to its extreme on the parkour-style jumping problems in competitions and at your local gym.
Yet from World Cup boulderers to master-level Bishop highballers to recreational boulderers to that newbie at the gym figuring out how to execute her first lunge, one constant remains the same: Bouldering is difficulty distilled, and you'll usually be trying your hardest. Which is why you need the perfect equipment. (For more bouldering gear, visit Backcountry.com.) 
Scarpa Instinct VSR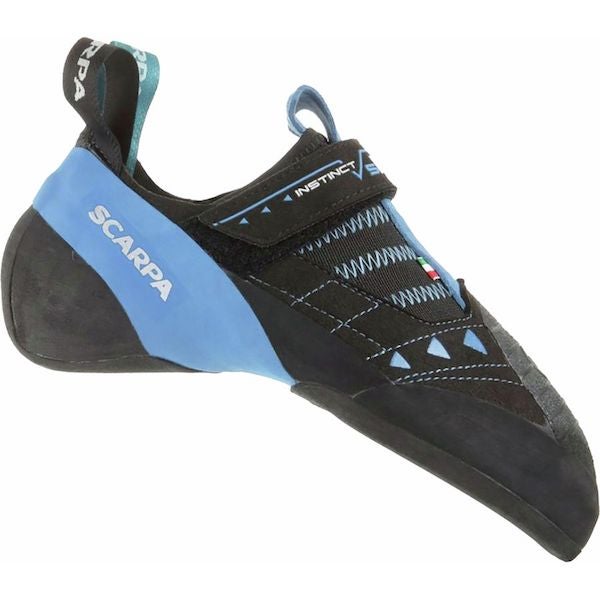 Scarpa's Instinct line of shoes put you on en pointe to an almost supernatural degree, letting you dig into miniscule holds and highstep with authority. For steeps, bouldering, and gym climbing, the go-to Instinct is the VSR, the softest, most sensitive boot in the Instinct line, with a subtle, 1mm Flexan midsole and a conforming XS Grip2 outsole. The VSRs have a mild downturn and asymmetric last that give you mad control on smeary feet and micro-divots, while hooks and scums go gangbusters thanks to the locker heel (with tension rand) and giant ovular toe patch. For proof of their prowess, check out Matty Hong destroying Swiss V14s and V15s in them in the film Stone Spirit.
Backcountry Goodro Chalk Bag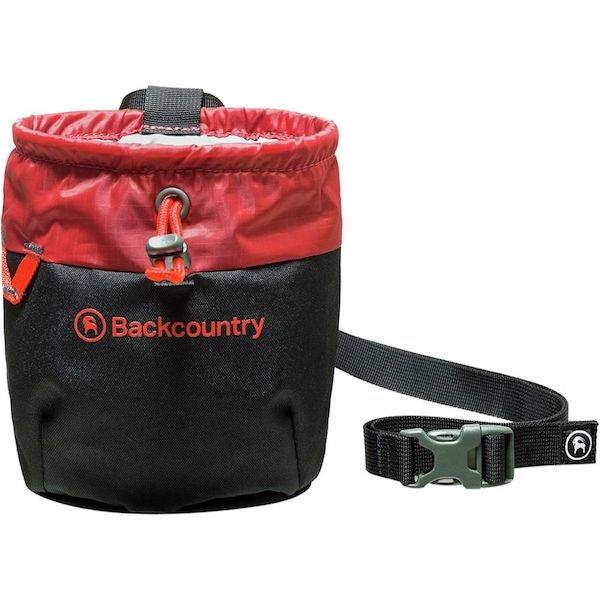 Some boulder problems—like traverses and slot problems—are long enough to essentially be routes. Which means you have two options to keep your hands powdered during those sustained bursts of exertion: 1) Have a friend follow you around with a chalk pot, or 2) Wear a chalk bag, like while route climbing. In the interest of not straining that friendship by demoting your buddy to "chalk-pot subman," we recommend solution number two. One great, all-purpose route and bouldering bag is the Goodro, which has a soft fleece lining, an ample opening that makes for quick-and-easy dipping, a soft polyester exterior that lets the bag hang conveniently close to your body, and a shockcord closure that keeps chalk from spilling throughout your pad or pack.
8BPLUS Boulder Bag (Louie)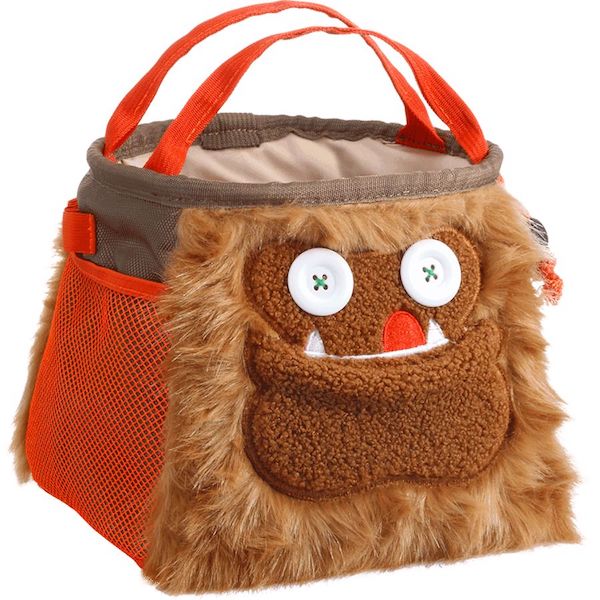 Nom-nom-nom-nom-nom: This beastie likes to eat (and dispense) chalk! A chalk pot is mandatory for intense outdoor and gym bouldering sessions, letting you dip your hands in the white stuff on the ground before you start up so you can focus solely on the climbing. 8BPLUS has some of the coolest chalk pots on the market, with their monster faces and furry personalities. Their Louie Boulder Bag is also user-friendly and practical: It has a fleece lining for even distribution of chalk, four brush holders, a bottom zippered stash/guidebook pocket, and a stiffened rim to make chalking up snag- and hassle-free. Plus, the body is made from ripstop nylon—great for longevity when you're battering away at the boulders.
Friction Labs Secret Stuff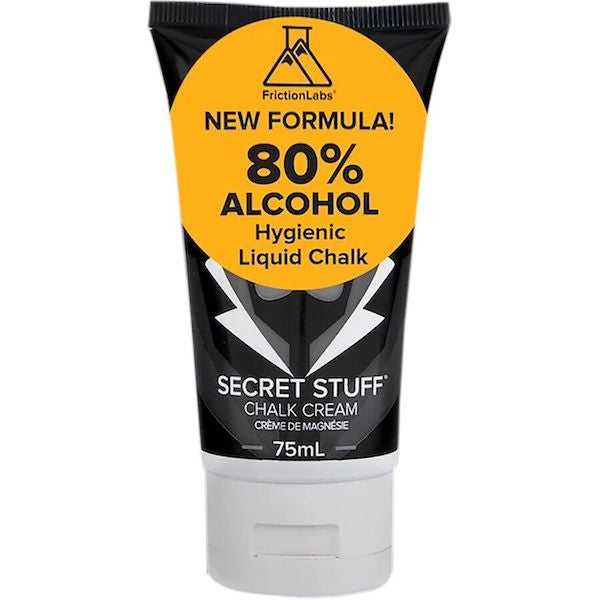 A base chalk layer is critical, especially on longer problems or when you get "breakthrough sweat"—like three moves into that stout 10-move V5 on a warm day. Friction Labs makes some of the best chalk products on the market; here, they've taken their premium white stuff and refined it into a liquid form with a new formulation of 80 percent ethanol both for rapid drying and that meets the WHO, CDC, and FDA's standards for hand-sanitizer alcohol content. This makes Secret Stuff a great option both for outdoor climbing and to sanitize your hands while gym climbing in COVID times. Rub a dollop in, let it dry, chalk up with powdered chalk to seal the deal, and off you go!
Black Diamond Black Gold Loose Chalk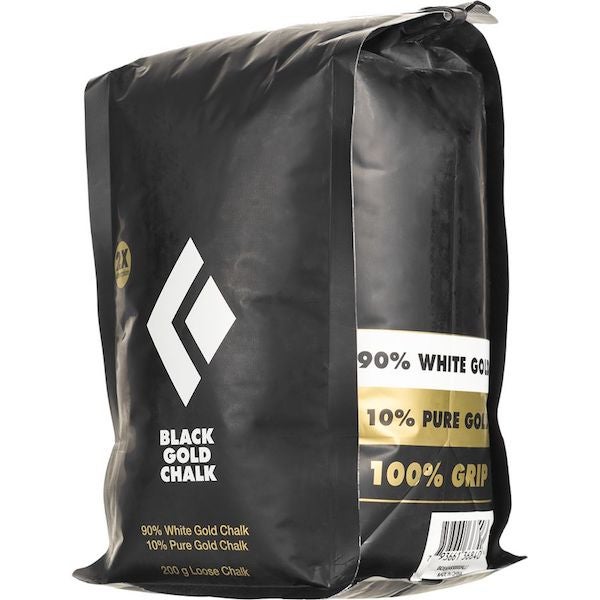 Sweaty hands a problem, spitting you off those mini-pebbles, microscopic crimps, and bulbous slopers? Then you need the big guns: Black Diamond's Black Gold, which blends their popular White Gold chalk (90 percent) and high-octane Pure Gold (10 percent). Pure Gold is high-tech powder—it contains Upsalite, a "mesoporous magnesium carbonate" that's basically a super-chalk/drying agent with a narrow pore-size distribution and high surface area that lets it penetrate skin more deeply and spread more broadly than regular magnesium carbonate. The end result is A+ tackiness, be it on sandstone, limestone, granite, or volcanic rock.
Metolius Recon Crash Pad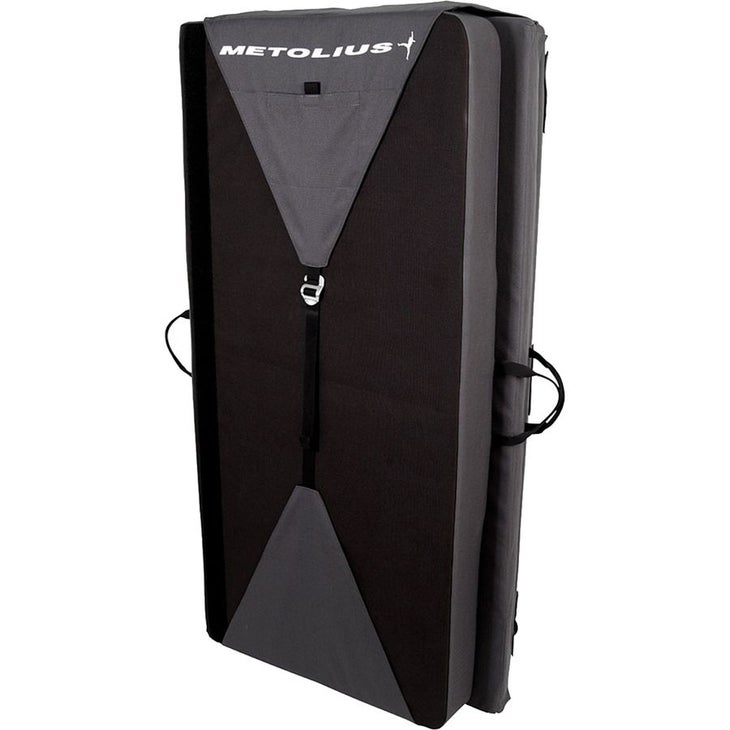 Metolius knows good foam—they've been making crash pads since the 1990s, when commercial pads first hit the market. The Recon is a honker, stonker, fall-softening trifold pad that is your ankle- and knee-saving friend, thanks to its total 4 inches of foam (1" closed-cell top layer, 2.5" open-cell middle layer, and 0.5" closed-cell base layer). But its particular genius is its size and shape: It carries tall and narrow (42" x 22" x 13") for easy navigation out in the boulderfields, with their talus, tree limbs, and underbrush, but then opens up into a plus-sized (42" x 60" x 4") landing zone. Bells and whistles include padded shoulder straps, dual drag handles, a shoe-cleaning rug, small exterior stash pocket, and a larger interior pocket for carrying shoes, chalk bag, clothing, etc.
Five Ten Five Tennie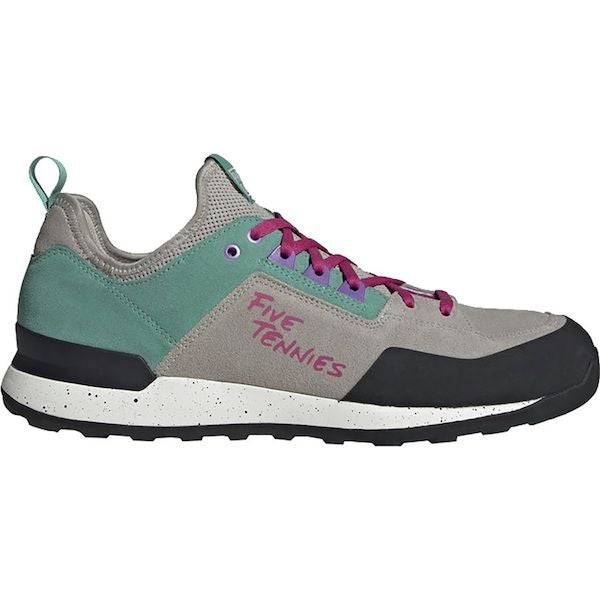 Streamlined, sleek, and grippy—these three adjectives come to mind when beholding Five Ten's stylish relaunch of their original (and the world's first) sticky-rubber approach shoe, the Five Tennie, which debuted in the 1980s. As is often the case, the approach to the boulders can sometimes be hairier than the problems themselves, especially in jumbled areas like Hueco Tanks, Red Rock, or Rocklands. That's where a solid technical shoe like the Five Tennie comes in: It's a form-fitting, comfortable tennis shoe with a soft leather upper built atop an über-sticky Stealth S1 rubber outsole and a sticky-rubber rand for forefoot protection and jamming facility. For lower-fifth-class approaches, smearing, and even warming up on moderate problems, Five Tennies are where it's at—you'll stick to those gnarly approach slabs like a praying mantis and rock-hop like a grasshopper.