A T-Shaped Climbing Nut? No Way!
Heading out the door? Read this article on the new Outside+ app available now on iOS devices for members! Download the app.

The History of the Forrest Mountaineering Titon
Climbing nuts these days come in pretty standard shapes and sizes—the design has been refined to near-perfection, with tapers, anodizing for color coding, and highly technical swaging and solder-work rendering improbably strong cables, even on the tiniest nuts (RPs and brassies). But did you know that, decades ago, the invention-focused workshop of Colorado's Forrest Mountaineering, led by the pioneering climber and tinkerer Bill Forrest, came out with a T-shaped climbing nut that, through its unique camming action, had up to 15 different ways to place it?
In this excerpt from the Climbing Dictionary, we get into the history of this unique piece of gear, samples of which you can still find around in climbing museums and on the racks of crusty traddies.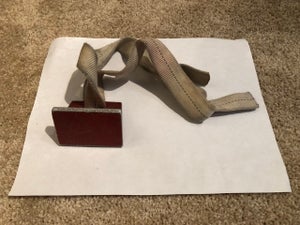 Definition: The Titon was a T-shaped, passively camming climbing nut (no longer sold) made by Forrest Mountaineering from 1973 through 1985. Titons ultimately came in seventeen sizes: Numbers 1–5 were made of investment-cast steel, while numbers 6–17 were made of aluminum (sizes 9 on up had drilled lightening holes). Bill Forrest estimates that Titons had fifteen different placement attitudes; his 1978 catalog has photos showing fourteen different placements.
Origin: Kris Walker came up with the idea in 1973, showing a prototype to Forrest and saying, simply, "This is our new nut." The first Titons were cut from stock T extrusions, and worked "really well," said Forrest.

© 2011. Reprinted with permission of the publisher from Climbing Dictionary by Matt Samet, Mountaineers Books, Seattle.
This article is free. Sign up with a Climbing membership, now just $2 a month, and you get unlimited access to thousands of stories and articles by world-class authors on climbing.com, plus you'll enjoy a print subscription to Climbing and receive our annual coffee-table edition of Ascent. Please join the Climbing team today.