Sale: Save Weight and $ on Packs, Helmets, More
Heading out the door? Read this article on the new Outside+ app available now on iOS devices for members! Download the app.
Alpine rock days are just a few short months away, and when you need to travel a long distance and move quickly, you're going to want the lightest, most effective, and most efficient gear possible. Backcountry.com has great deals on everything you need to get you off the beaten path this upcoming alpine season.
Disclosure: When you buy products through links on our site, we may earn an affiliate commission.
Mountain Hardwear Alpine Light 28L Backpack
$148.47 (45% off, was $269.95)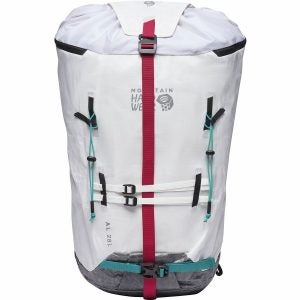 The Alpine Light is a fully featured, lightweight pack for remote alpine missions. At just 18 oz, it won't add much to those long approaches. The pack has a slim profile so it won't get in the way while climbing, as well as ice tool and ski carry options. For even faster and lighter missions, remove the frame and foam panel to drop the weight further.
View the Alpine Light 28L at Backcountry.com
Edelrid Apus Pro Dry Climbing Rope 7.9m
$142.46 (30% off, was $219.95)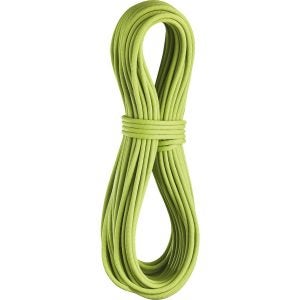 The Apus Pro Dry Climbing Rope from Edelrid is certified as a half or twin rope, and their tagline for the product is: "Lightweight for long approaches"—the alpine climber's dream. It is available in 60 and 70m lengths, and  the 60m has a claimed weight of 8 lbs, 3.22 oz. Thermo Shield and dry treatment make it resilient against dirt and water, ensuring longevity and durability of this cord.
View the Apus Pro Dry Climbing Rope 7.9mm at Backcountry.com
Trango Phase Rack Pack 6-Pack
$31.16 (20% off, was $38.95)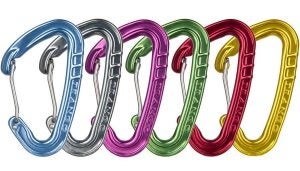 Believe it or not, carabiners are actually one of the primary weight-saving areas on a trad rack. Buying yourself a set of lightweight, color-coded carabiners is an important step away from the heavy, clunky, secondhand franken-rack that you learned to place gear with. The Phase carabiners from Trango weigh just 10 oz each, and come in a multi-colored 6-pack to help keep your rack organized on your harness.
View the Phase Rack Pack 6-Pack at Backcountry.com
Mammut Multipitch Chalk Bag
$27.96 (30% off, was $39.95)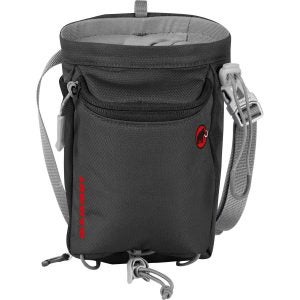 A chalk bag designed specifically for multipitching? You heard that right. Though the Multipitch Chalk Bag might be a smidge heavier than some other bags on the market, it has two zippered pockets and a bungee cord so you can pack your phone, sunscreen, snacks, and a lightweight layer all in your chalk bag—a handy feature up on a long route.
View the Multipitch Chalk Bag at Backcountry.com
Edelrid Ultralight Climbing Helmet
$47.96 (20% off, was $59.95)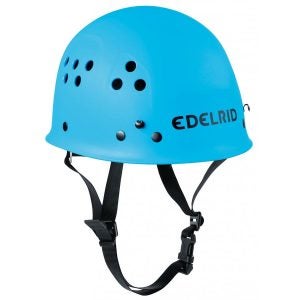 A climbing helmet is an absolutely mandatory piece of gear for alpine climbing. You never know what choss you're going to find up there, and to have stones rocketing down from above as you belay your partner without a helmet on is a sickening feeling. Edelrid's Ultralight Climbing Helmet weighs 15 oz, has an impact-resistant polypropylene shell, vents for breathability, and adjustable straps to ensure a snug fit.
View the Ultralight Climbing Helmet at Backcountry.com
Mammut Trion 18L Daypack
$69.96 (30% off, was $99.95)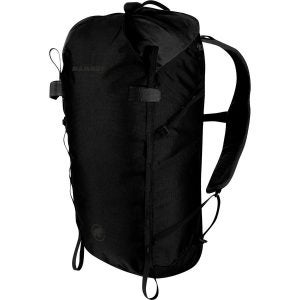 An 18L pack is the perfect size to fit you and your partner's approach shoes, an extra layer, some snacks, and water—all of the essentials for a day in the alpine. It is also just small enough to not be too cumbersome to climb with. The Trion 18L Daypack is a technical daypack designed to be climbed with, with an anatomical shape and foam air channels for cushion and ventilation.  (Sale only available in select colors.)
View the Trion 18L Daypack at Backcountry.com
Edelrid Mission Set Quickdraw
$16.06 (30% off, was $22.95)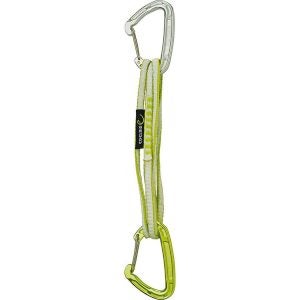 The Mission Set Quickdraw is a lightweight alpine draw from Edelrid. Its dyneema sling extends from 11 cm to 60 cm to help reduce rope drag on wandering routes—an imperative piece of gear while alpine climbing. Additionally, the Mission Set Carabiners are the lightest that Edelrid produces, making the entire alpine draw just 2.1 oz.