Bouldering Gear Deals: Up to 55% Off Shoes, Pad, Bag. Pull Small, Save Big
Heading out the door? Read this article on the new Outside+ app available now on iOS devices for members! Download the app.
With the long days of summer upon us, those pre- and post-work bouldering sessions are fit for the taking. Whether you venture to the boulder field for fitness burns, fun times, or to pull a little harder on your project, Backcountry.com is offering up to 55% off on all the bouldering gear you need, from crash pads to climbing shoes.
Please note that we have not reviewed every product in this post, and we may receive a percent of sales from our online partner.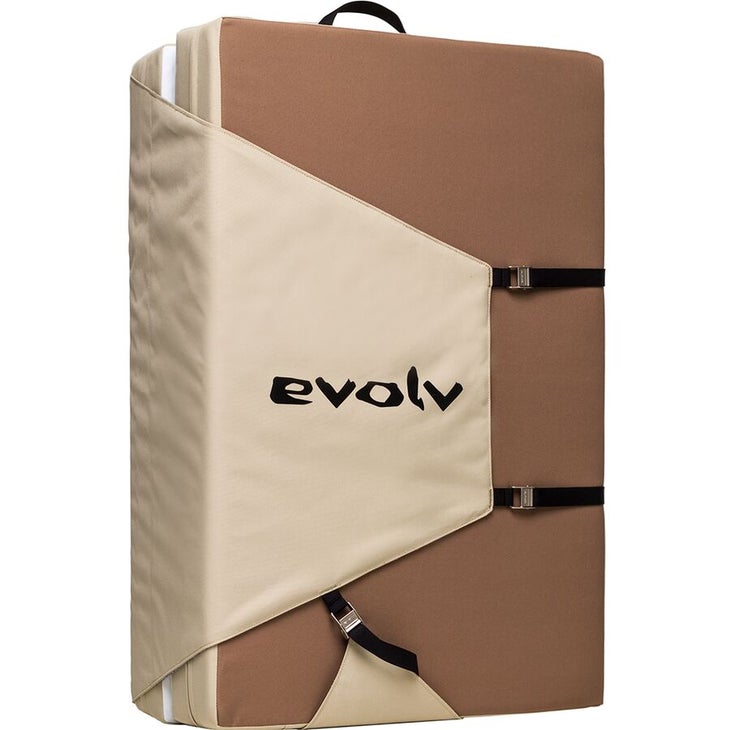 Evolv Drop Pad
$159.96 (20% off, was $199.95)
The Drop Pad from Evolv folds into a nice sleek backpack for snaking your way through the trees, but opens up into a spacious 3'x4' crash pad for optimal coverage in the drop zone. It has an abrasion-resistant polyester upper, with a rugged kodura lower to ensure years worth of longevity. It also brandishes some pretty sweet graphics.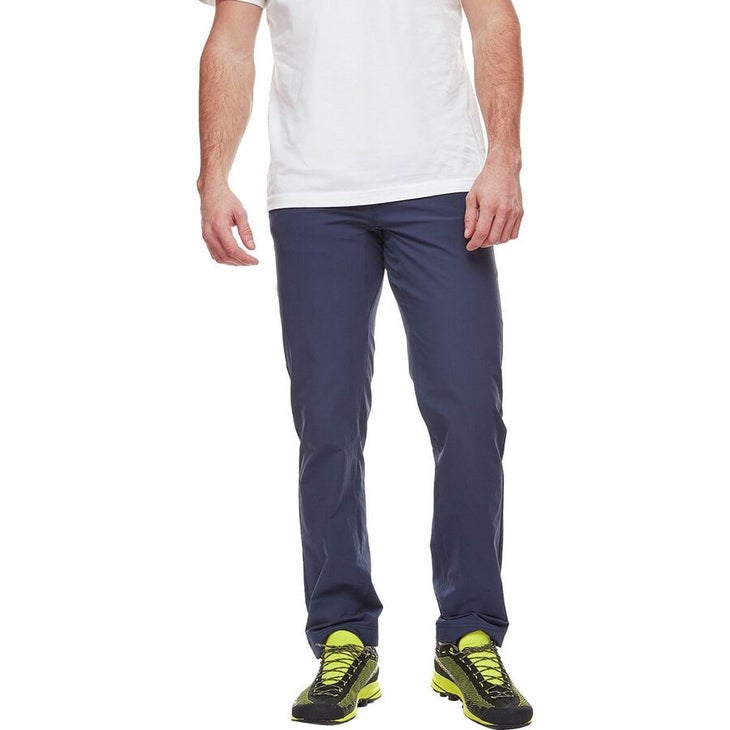 Black Diamond Modernist Rock Pant
$69.26 (30% off, was $98.95)
The Modernist Rock Pant serves double duty for the working climber. They are constructed with four-way stretch and a gusseted crotch to allow for full mobility when climbing, and water repellent DWR fabric to wick sweat and moisture, while having a casual and professional look so you can walk straight into the office after your morning in the boulder field.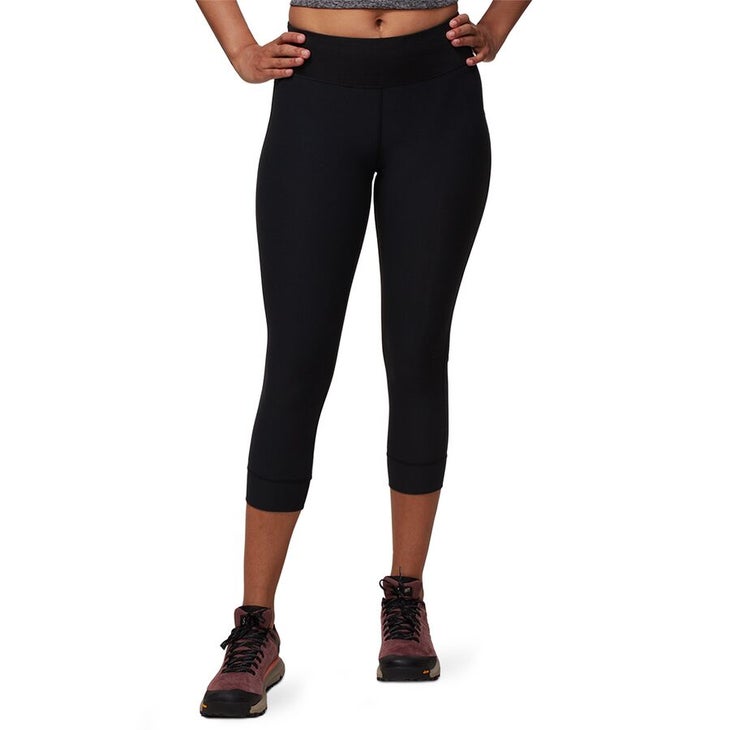 Black Diamond Levitation Capri Pant
$48.40 (30% off, was $69)
With a name like "Levitation," you know these capris will help you float up that boulder problem you've been working on. Made of a nylon and elastane blend, these leggings have great stretch for unencumbered movement and long lasting durability. They even have a waistband pocket to keep your keys or other small items safe.
PURCHASE BLACK DIAMOND CAPRI PANTS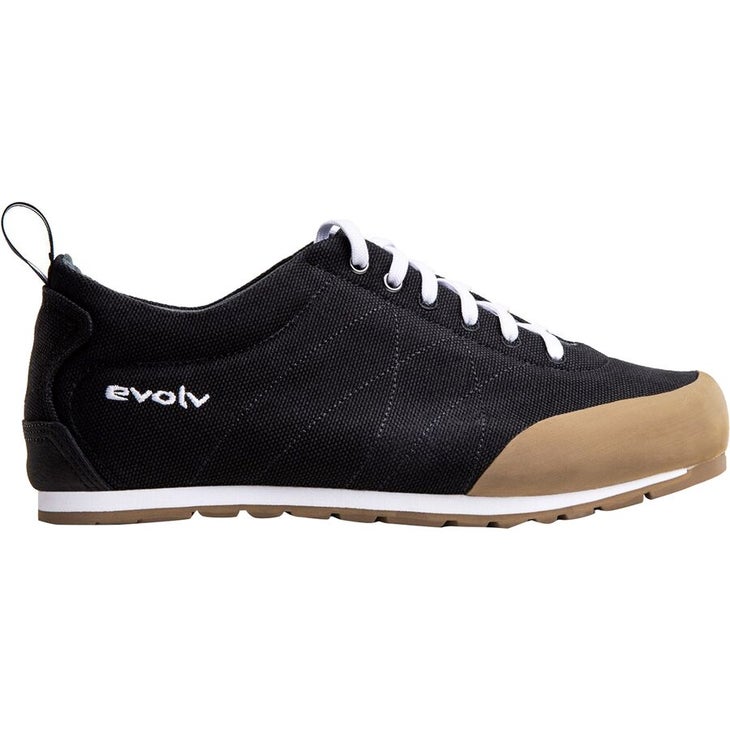 Evolv Cruzer Psyche Approach Shoe
$63.16 (20% off, was $78.95)
This classic approach shoe has a low-profile, lightweight design, but is built with tested toughness. It has a stylish yet durable canvas upper with a cushy midsole, a grippy outsole, and a rubber toe-cap for rocky and technical approaches. The Cruzer Psyche walks seamlessly from the streets of town to the crag or boulderfield.
PURCHASE EVOLV CRUZER SHOES (MENS)
PURCHASE EVOLV CRUZER SHOES (WOMENS)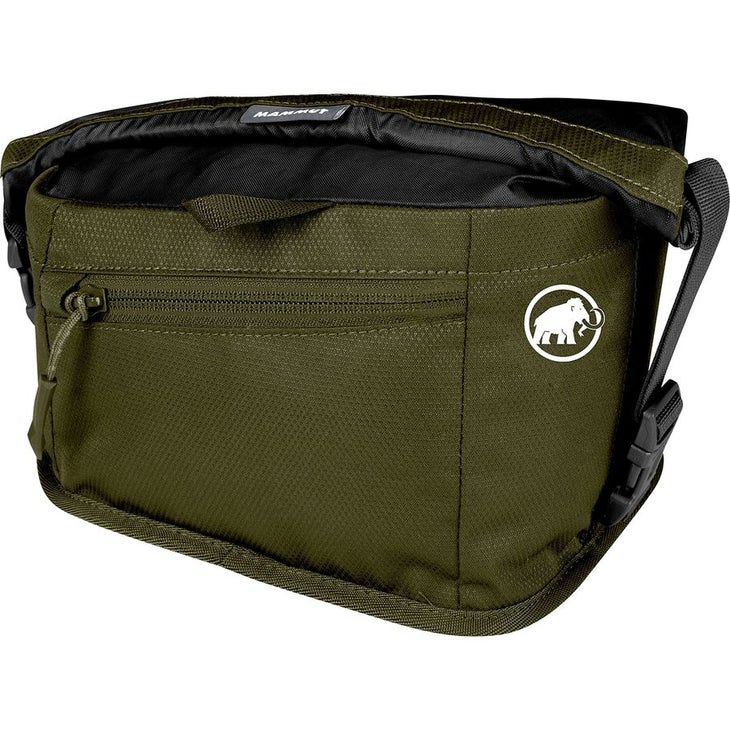 Mammut Boulder Chalk Bag
$20.96 (30% off, was $29.95)
In these hot summer temps, keeping your hands dry on the problem could certainly be the deciding factor on the send. According to Mammut, the "Boulder Chalk Bag is large enough to keep your palms dry for week-long climbing trips in Bishop, Hueco Tanks, and other bouldering destinations." The Boulder Chalk Bag is really a chalk bucket, designed for extended trips amongst the boulders. It has a drawstring and roll top closure along with a zippered pocket for storing personal items.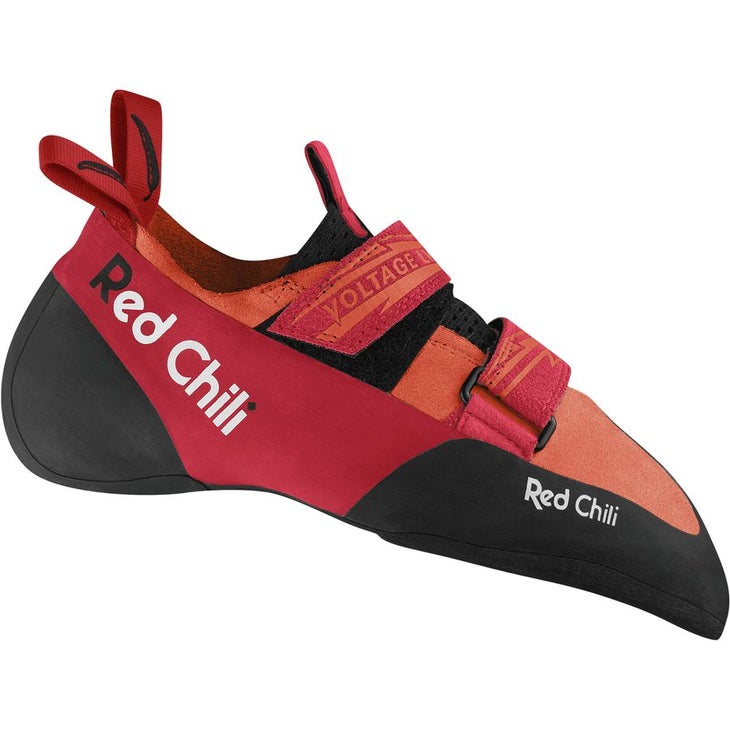 Red Chili Voltage LV Climbing Shoe
$71.98 (55% off, was $159.95)
The Voltage lands on the perfect crossroads of technicality and comfort. It has an aggressive, asymmetrical downturn for steep routes and problems, a soft outsole for superior grip on smears, but a sock-like fit and leather upper that conforms to your foot. And for 55% off, you're not going to find a better deal on a great pair of shoes.
PURCHASE RED CHILI VOLTAGE SHOE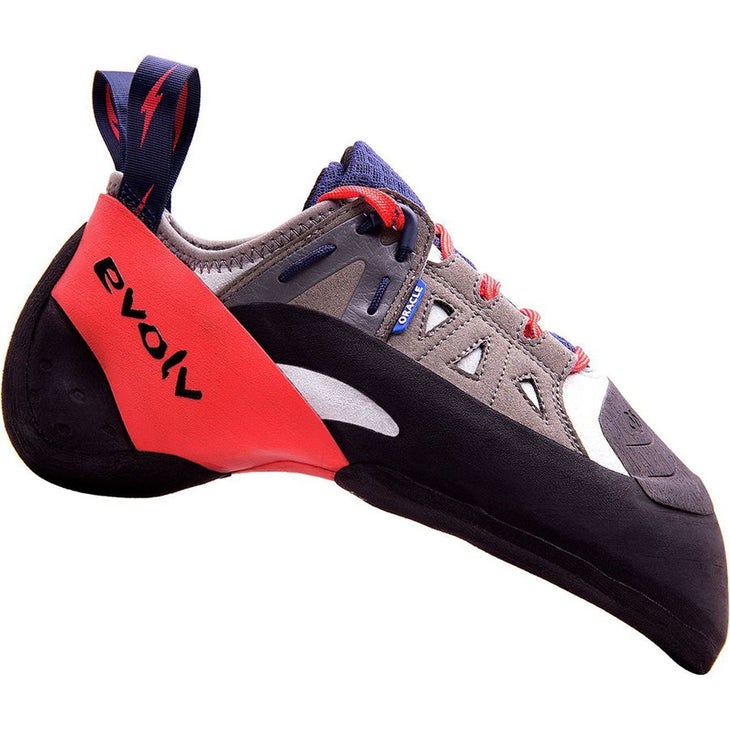 Evolv Oracle Climbing Shoe
$143.96 (20% off, was $179.95)
The Oracle is a high-performance shoe with a wildly aggressive toe for hooking onto steep, miniscule footholds. They also have a unique "Love Bump" design in the toe box, which allows your toes to spread out when pressed upon, as opposed to many other climbing shoes that cramp your tootsies together under pressure.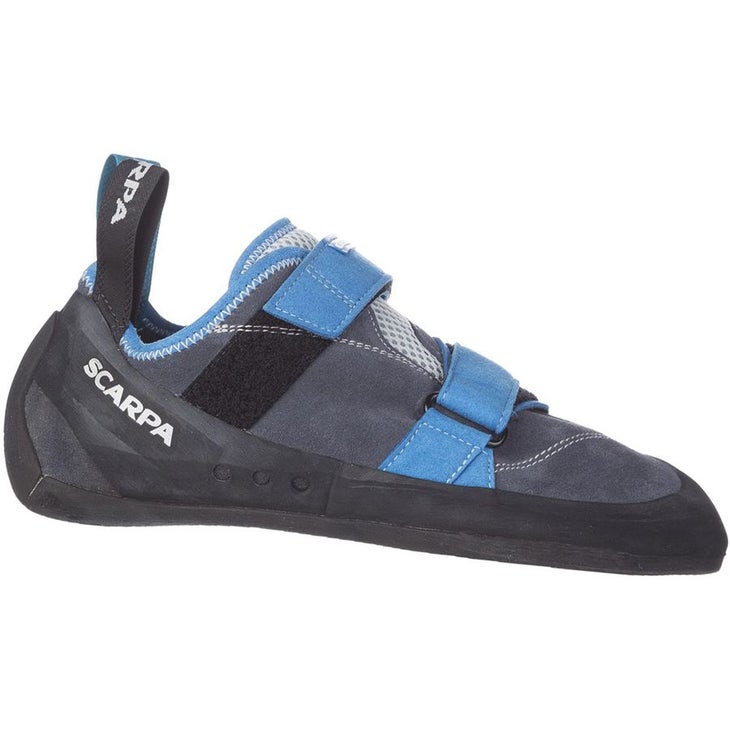 Scarpa Origin Climbing Shoe
$66.46 (30% off, was $94.95)
These climbing shoes are less aggressive than those described above, designed for newer climbers still getting acclimated to the sport. It has a flat sole, suede upper, and relaxed fit for comfortability. For climbing moderate routes and problems, you just don't need a super aggressive climbing shoe, which makes the Origin a great option for green climbers, or just as a pair of comfy alternates for seasoned vets who are taking it easy.