Climbing Holiday Gift Guide: The Climbers, By Jim Herrington (Book)
An iconic book about our collective history by Jim Herrington.
Heading out the door? Read this article on the new Outside+ app available now on iOS devices for members! Download the app.

Need a gift for that special climber in your life? We're running new product recommendations every weekday until the holidays. Check out the rest of the list.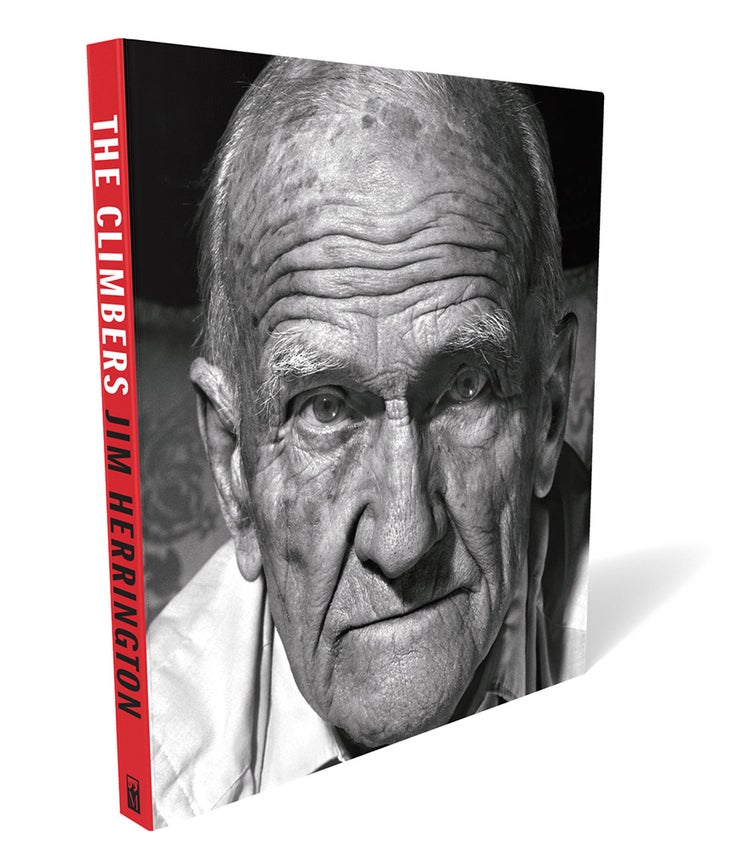 High-end editorial photographer Jim Herrington, whose work has featured in big titles like Esquire, Vanity Fair, etc. also happens to be a dedicated climber and documenter of our sport's personalities, which has been great news for capturing and preserving our history. In the 190-page The Climbers, part of The Mountaineers Books' Legends and Lore series, Herrington has shot dozens of crisp, evocative black-and-white silver nitrate portraits of our sport's legends, veteran climbers from the past 100 years who have all influenced where we are today. Think of Bonnie Prudden, Riccardo Cassin, Royal Robbins, Tom Frost, Layton Kor, Pertemba Sherpa, Jim Whittaker, John Long, Allen Steck, and Fred Beckey, and you get the picture. The portraits are naked and frank and shot on terra firma—here are our legends not in heroic poses of derring-do in the mountains and on the cliffs, as we are accustomed to seeing, but simply people, living their day-to-day lives. By making this conscious choice, Herrington has humanized our legends, making it feel like we, too, could access greatness.
The book, as Herrington reveals in the preface, was a labor of love, with him traveling the globe on his own dime to capture the images, often racing against the clock as many of the climbers neared the end of their lives. With so many "golden age" pioneers now in their upper decades or having passed away—we lost Robbins and Beckey in 2017—The Climbers feels more necessary than ever. While the feats and lore around the climbers will be familiar to longtime climbers and armchair mountaineers, for the unitiated, the book also comes with mini-bios of each climber and an engaging 40-page historical essay about the golden age by Greg Child, situating these men's and women's achievements in the larger narrative.
For climbers young and old, new and veteran, sport, trad, rad, or alpinist, The Climbers is an iconic book that makes a perfect gift for anyone who cares or wants to learn more about our collective history.