Climbing Holiday Gift Guide: Varier Move
Put some sway in your seat for better posture at work.
Heading out the door? Read this article on the new Outside+ app available now on iOS devices for members! Download the app.

Need a gift for that special climber in your life? We're running new product recommendations every weekday until the holidays. Check out the rest of the list.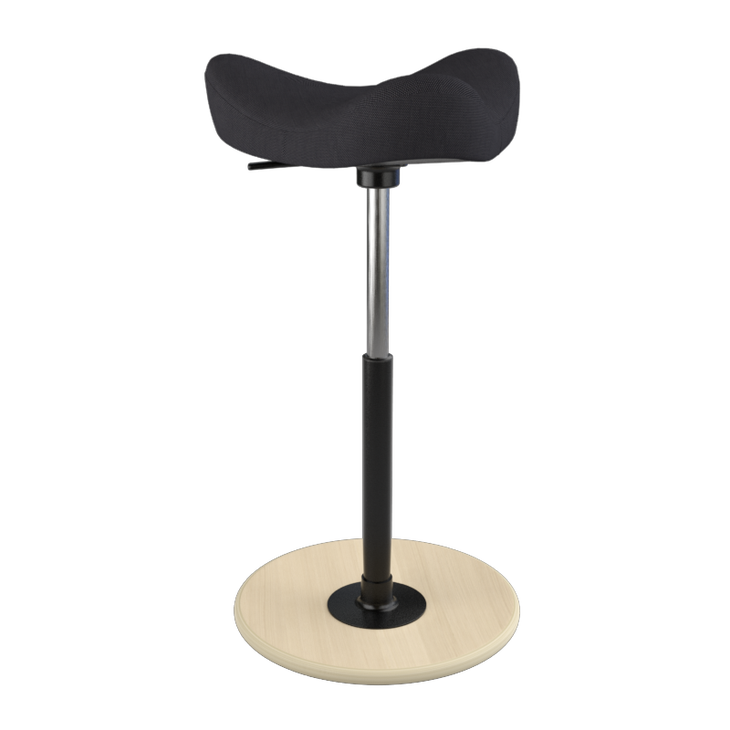 Climbers are notorious for terrible posture. Our backs, lats, and shoulders are overdeveloped and our default position is a simian hunch. Unfortunately, this can lead to back pain, disc compression, poor breathing, and other health issues—all things I've dealt with over the years before I realized I needed corrective measures, like yoga and better seating. And, since many of us work desk jobs, we should be doing all we can to encourage good posture even while stuck at our desks daydreaming about the rocks—so that we're in better shape to climb when we get there.
I'd been looking for solutions for years, trying yoga balls, standing desks, etc., but nothing clicked till I tried out the Varier Move, a "standing stool" with a densely padded saddle seat and a convex circular base that lets the chair swivel/sway/move around under you, using the concept of "Active Seating." The Move has a wide height range too, and can go from your standard seating height all the way up to a semi-stand for standing desks.
I will admit it's taken some adjustment—my mid-back and core are still playing catch-up after years of neglect—but as I've gotten stronger, I've come to love this chair because it moves with me while I fidget at my desk and has forced me, in a meaningful way, to cultivate a healthier upright posture. (Sure, you can still slump, as with any chair, but it's more fun to ride the Move while sitting upright.) I have noticed better, deeper, more diaphragm-driven breathing, and allegedly this active sitting burns more calories (150 per hour) than just regular old sitting (96 per hour), another benefit for fitness-conscious climbers. At $499, the Move is expensive, but ask Barb in HR to pick up the tab on the company dime—tell her it's going to be hella' cheaper than the increased companywide health-insurance premiums when you need major reconstructive back surgery or a triple bypass 10 years down the road!
$499, varierchairs.com