Deal of the Week: Boulders, Big Walls, Basecamp
Heading out the door? Read this article on the new Outside+ app available now on iOS devices for members! Download the app.

Whether you're an all-arounder looking to get specific about big walls, an avid boulderer looking for more of the same, a beginner looking to invest in your first gear, or an expedition climber looking to upgrade your solar setup, backcountry.com has great deals that will help you get out and do your thing.
As usual, we receive a portion of the sales—the listed items have not been tested by the editors.
Evolv Phantom Climbing Shoe
$147.96 (20% off, was $184.95)
Did you watch Daniel Woods send America's hardest boulder problem, Sleepwalker, V17? If so, you probably know that he was wearing the Phantom, Evolv's premier bouldering shoe. These are by no means an all-around boot; they're aggressively downturned and very sensitive; but they're a great addition to the quiver for those of you climbing in the steeps.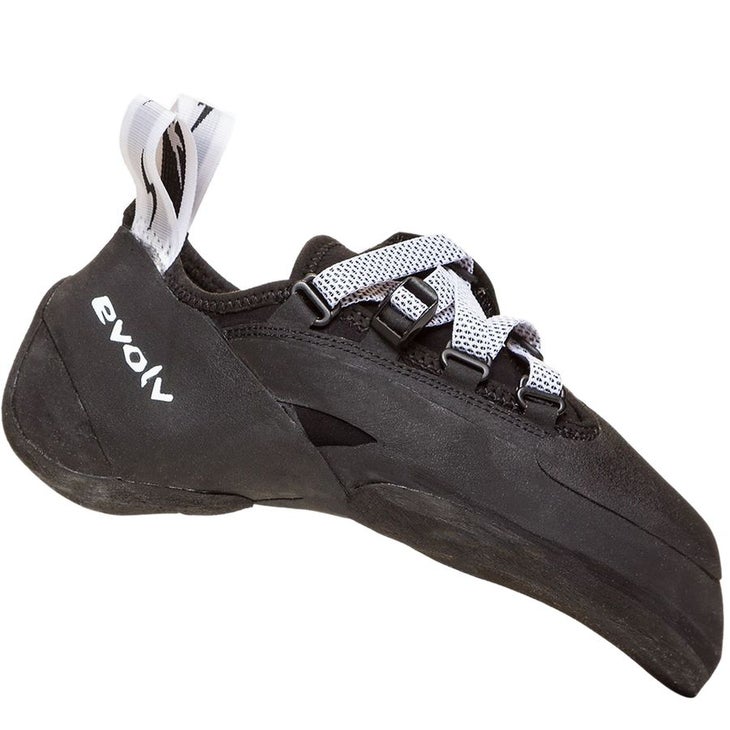 Purchase a pair of Evolv Phantoms at backcountry.com
Mammut Boulder Chalk Bag
$17.97 (40% off, was 29.95)
This chalk pot is designed for extended trips into the boulders. Its shape makes it sturdy on unstable ground, and the over-the-top (literally) closure system makes you less likely to loose your chalk. It also has zippered pockets for tape and brushes.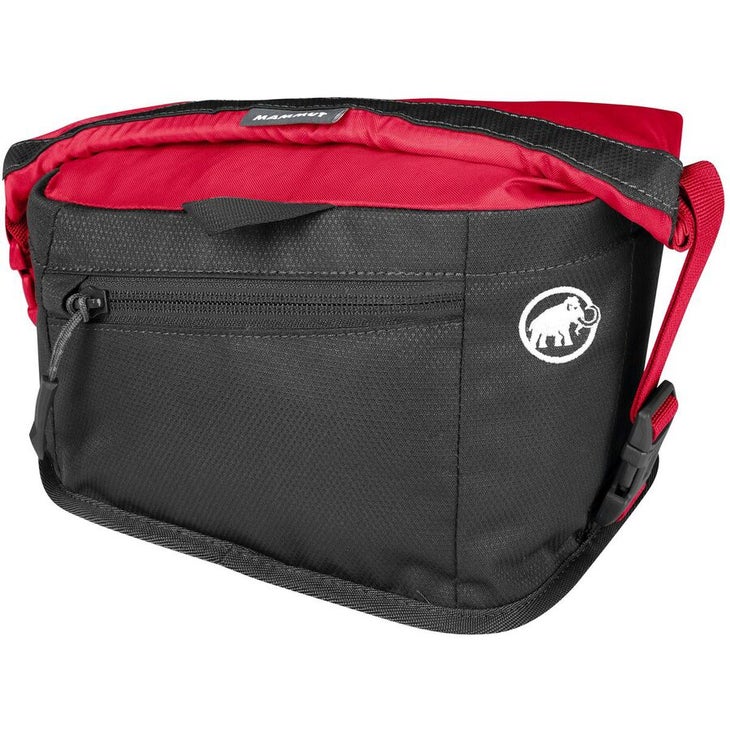 Purchase a Mammut Boulder Chalk Bag at backcountry.com
Evolv Magic Climbing Hand Tape
$6.36 (20% off, was $7.95)
Needless to say, taping isn't the most fun part of climbing—but sometimes it's what lets us climb. Evolv's medical-grade tape is water-resistant and self-adherent. This means two things. First: it's not going to loosen when you sweat. Second, unlike most athletic tapes, it sticks to itself rather than your skin, so it won't yank the hair from the backs of your fingers when you pull it off.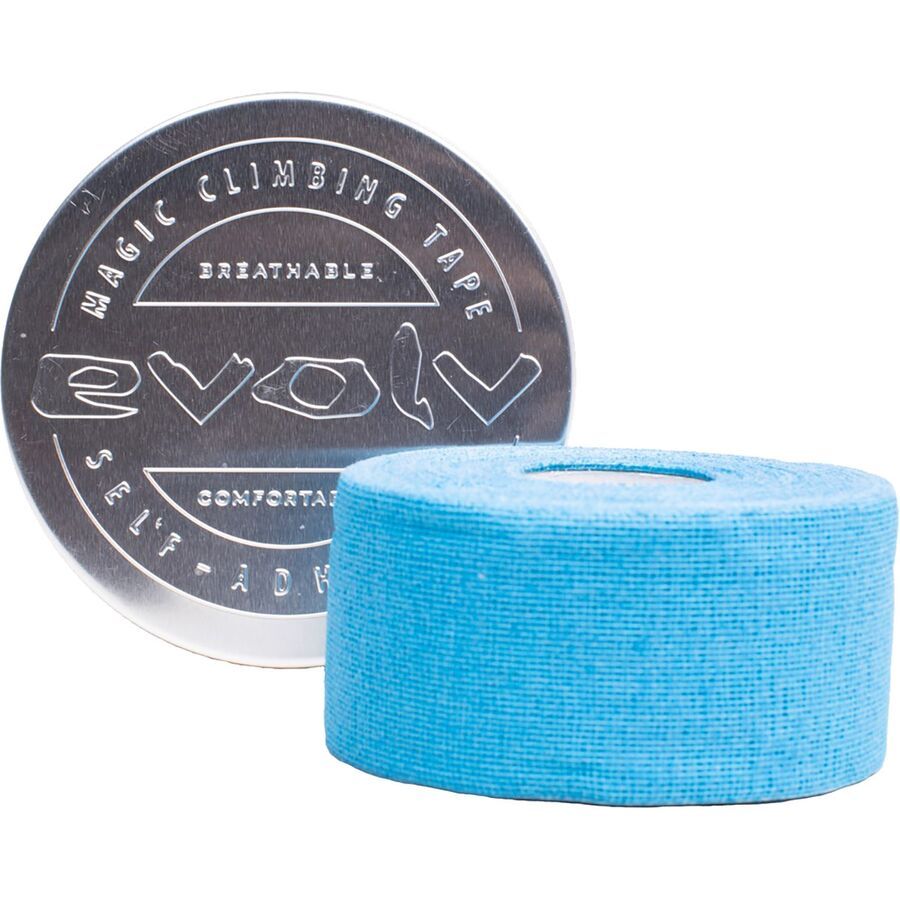 Purchase a few rolls of Evolv's Magic Tape at backcountry.com
Black Diamond Momentum Package
$74.96 (25% off, was $99.95)
Harness, belay device, chalk bag, chalk—this is Black Diamond's all-in-one route climbing package. It's perfect for a first-time buyer looking to invest in some quality gear or a return buyer looking to reinvest in their kit. The Momentum Harness has adjustable leg loops, allowing you to customize it for comfort. The ATC comes with a Ringlot Screwgate biner specially designed for use with the ATC-XP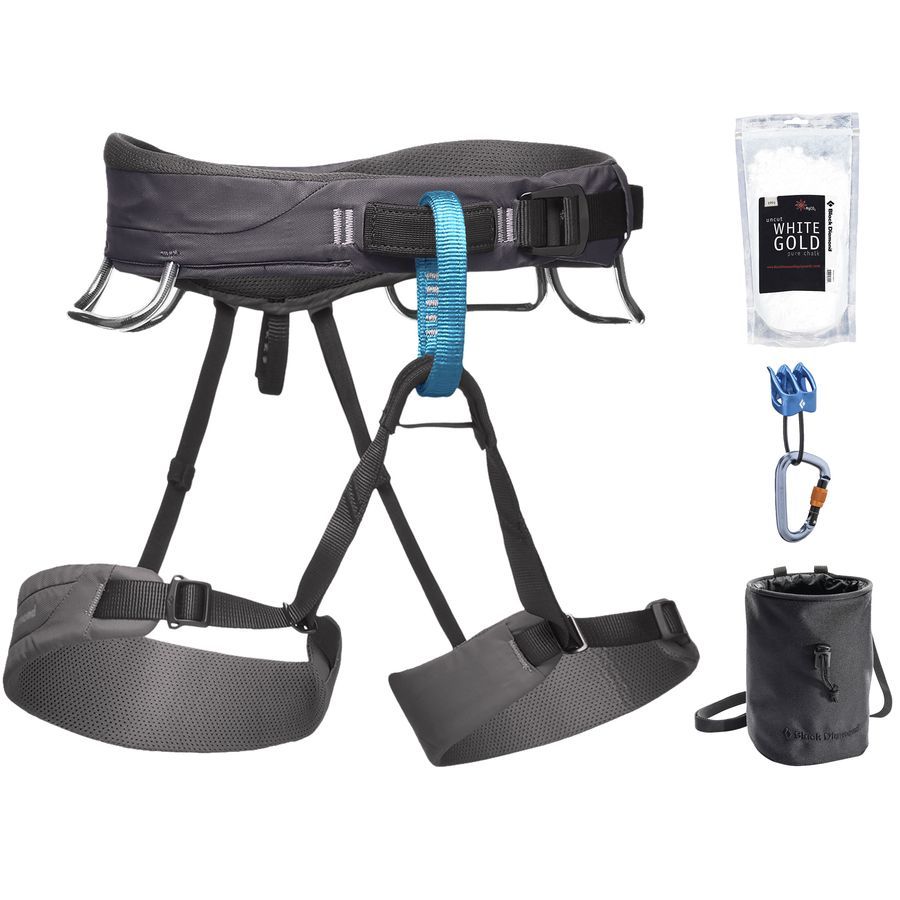 Purchase the Black Diamond Momentum Package at backcountry.com 
Mountain Hardware Multi-Pitch 20L Backpack
$83.99 (30% off, was $119.99)
Hoping to head up some big walls once the weather cools down? The Mountain Hardware Multi-Pitch Backpack is specifically designed to head up the wall with you. It's highly durable; it's got haul points and tuck-away shoulder straps, which makes it easier to haul up behind you; and it's got a rope attachment system on the top, which makes it easy to carry a rope for long approaches.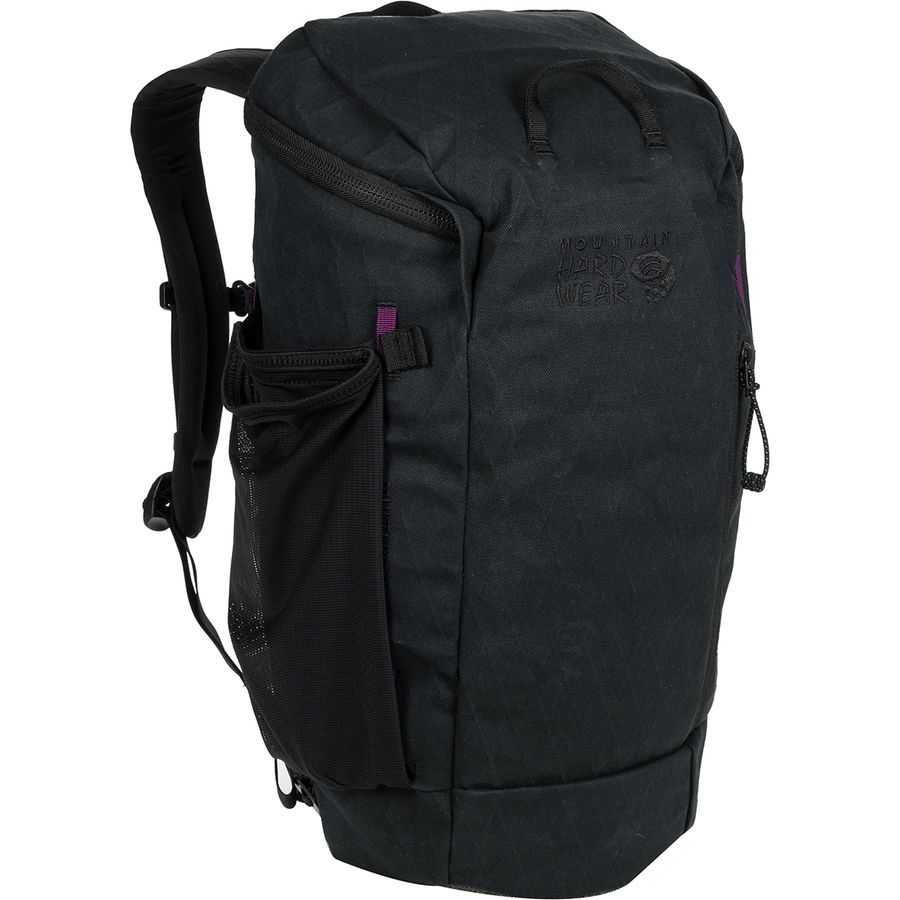 Purchase Mountain Hardware's Multi-Pitch Backpack at backcountry.com
Mammut Multipitch Chalk Bag
$23.97 (40% off, was $39.95)
This is a chalk bag that's meant to carry more than just chalk and is ideal for multi-pitch climbs. It's got a zippered pocket that can hold a topo map, bandaids, an ultralight headlamp, or some small phones. Added bonus: it comes in three colors—black, rose pink, or olive green.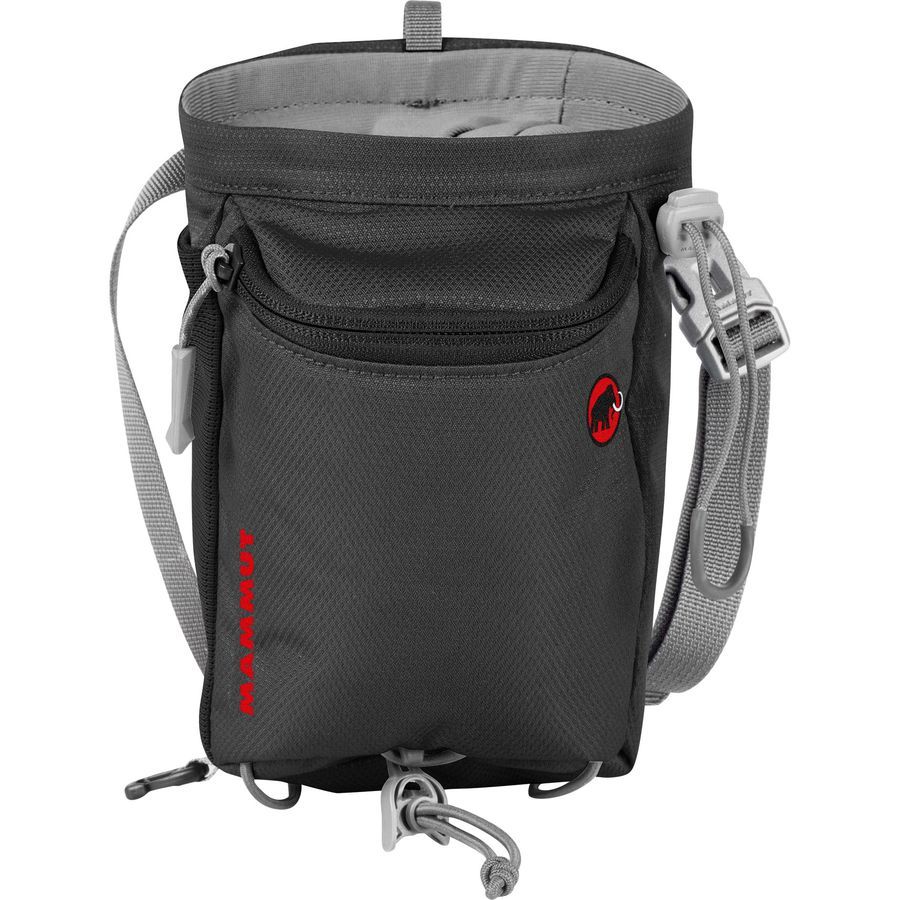 Purchase a Mammut Multipitch Chalk Bag at backcountry.com
Edelweiss Power Unicore EverDry 10mm Climbing Rope
$195.46 (15% off, was $229.5)
Super-thin, light-weight ropes are nice and all—they're easy to clip with and won't flog your legs on long approaches—but they're not for all situations. If you're slugging away at a big walls or logging the hours on your sport project, you're better off (financially speaking) with a thicker and more durable rope. The Power Unicore is a good option here. At 10mm, the Power Unicore is a burly workhorse, designed for that wear and tear.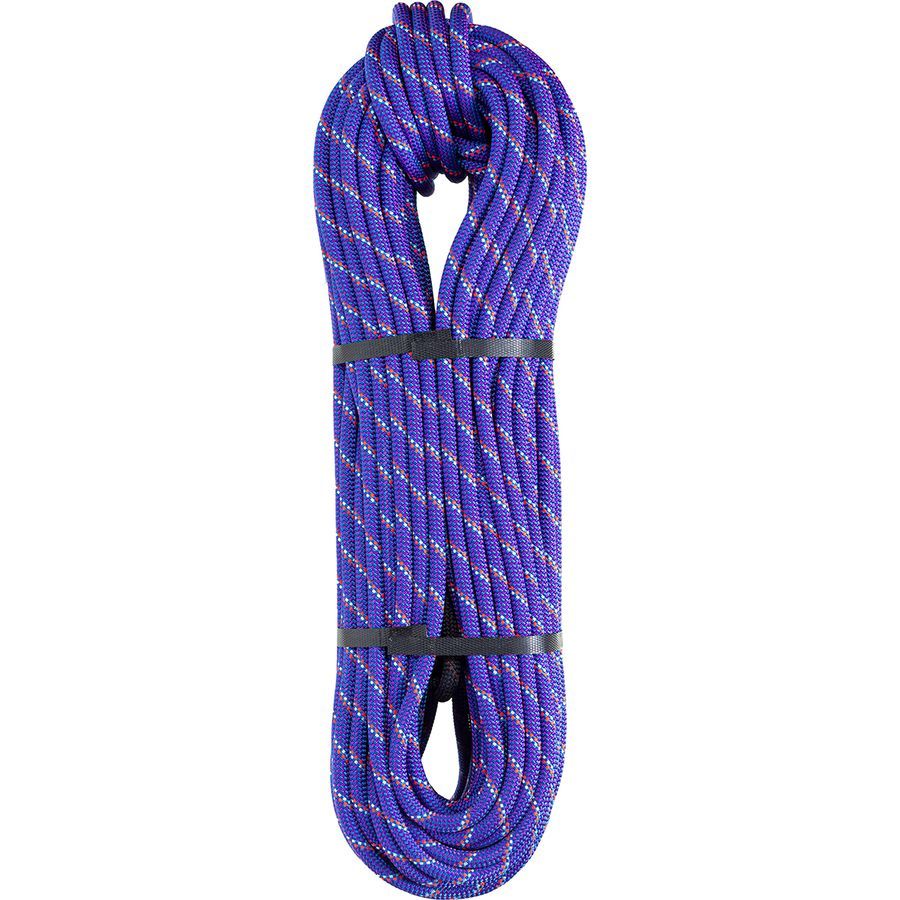 Purchase the Edelweiss Power Unicore EverDry 10mm Climbing Rope at backcountry.com
Stoic Tarp Tent
$55.22 (35% off, was $84.95)
Whether you're car camping or tent camping, chances are you're cooking outside, which means that, every once in a while, you're cooking out there in the rain or the snow. The Stoic Tarp Tent is meant to keep you and your cooking kit dry in these conditions, with durable material meant withstand wind and hail.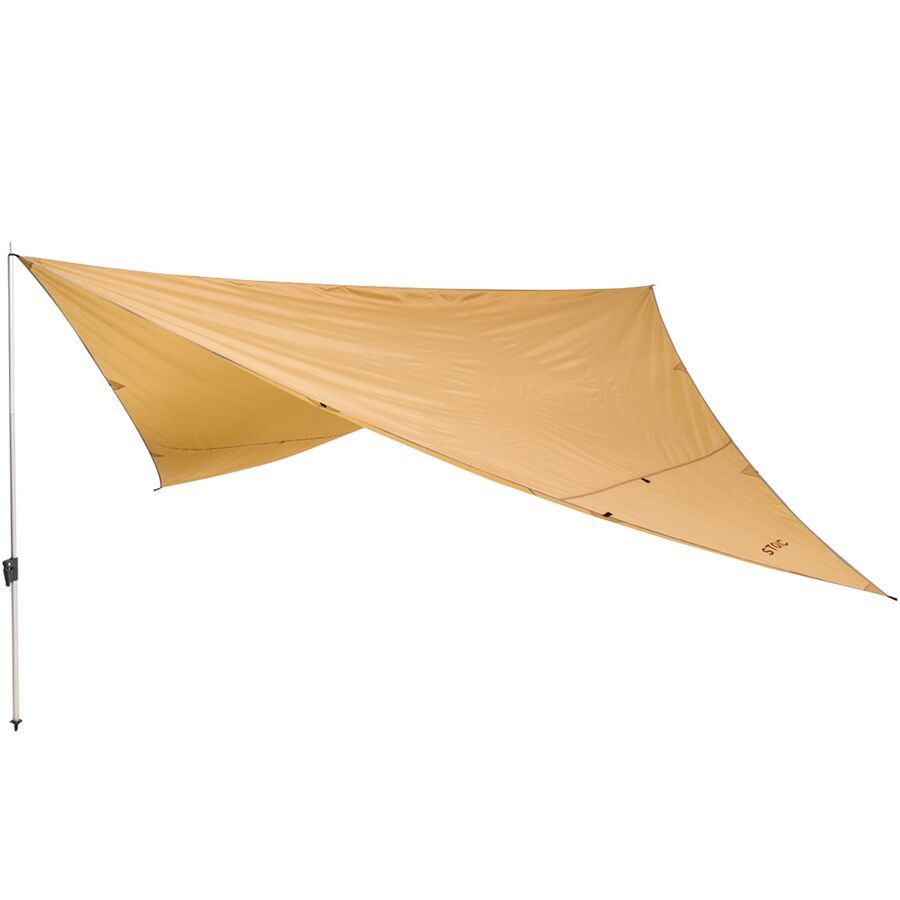 Purchase a Stoic Tarp Tent at backcountry.com
Goal Zero Guide 10 Plus Solar Kit With Nomad 5
$59.96 (25% off, was $79.95)
Many of us climb to get away from our phones and the cluttered lives they link us to, but that doesn't mean we necessarily want to run out of batteries in the backcountry. Goal Zero has you covered here. The Nomad 5 solar panel can hang from your backpack while you hike or your tent while you're up on the wall, and it can be used to charge your phone or other small devices. It can also charge the Guide 10, a battery bank meant to charge bigger devices or rechargeable batteries at basecamp.