Deal of the Week: Rock Gear
Heading out the door? Read this article on the new Outside+ app available now on iOS devices for members! Download the app.
Though the rock climbing season winds down in many places across the country, winter can be a good time to take inventory of your gear: What needs to be updated or replaced? What do you need to complete your rack? To fill those gaps in your gear room, Backcountry.com is offering big discounts on everything from cams to quickdraws to harnesses and more.
As usual, we receive a portion of the sales—the listed items have not been tested by the editors.
Black Diamond Camalot C4 Package #0.5 – 3
$314.80 (10% off, was $349.75)
Black Diamond's C4 line of Camalots are some of the most popular in the climbing community, and for good reason. For generations the C4s have stood at the forefront of trad gear as a lightweight piece with a huge camming range and easy placement. Now the legendary C4s are 10% lighter than their predecessors, without sacrificing any of the strength. This package comes with five cams ranging from #0.5 to #3.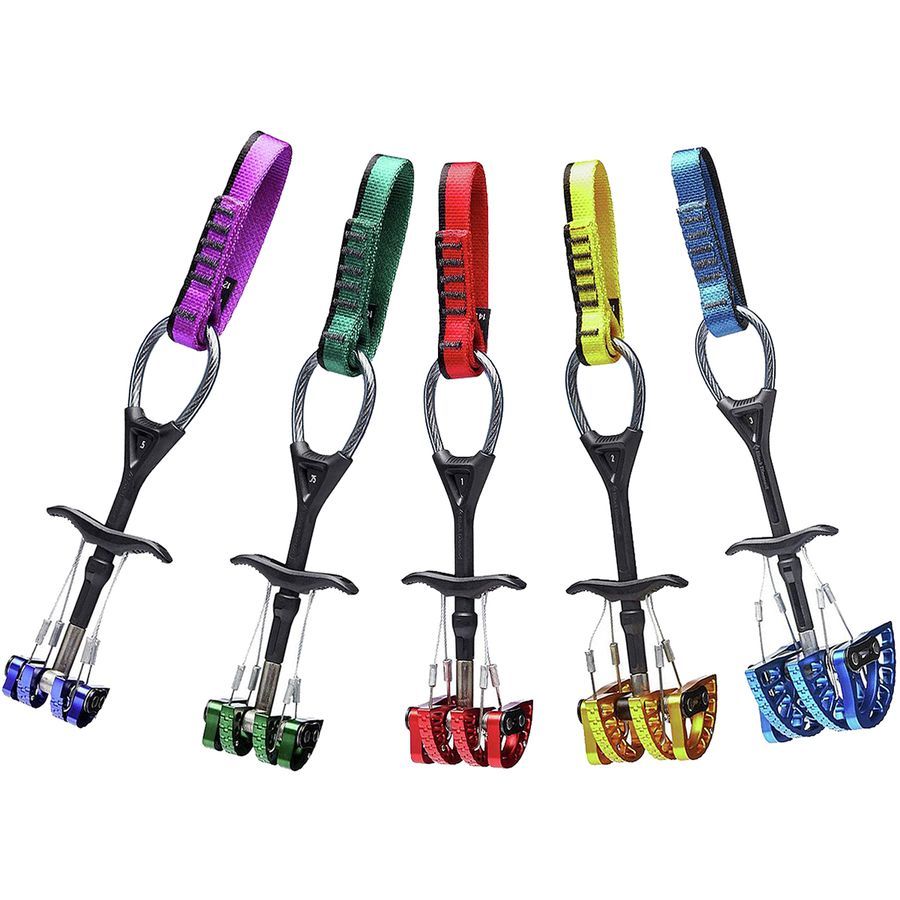 Buy the Camalot C4 Package #0.5 – 3 on Backcountry.com
Evolv Drop Pad
$215.20 (25% off, was $269)
The Drop Pad from Evolv has a cushiony sandwich foam construction for a soft catch when you peel off the problem. The polyester upper is resistant to tearing on impact, while the Kodura lower is extremely durable, ensuring longevity even through years of use and abuse. It even has an integrated carpet to wipe down your shoes before giving that boulder another burn.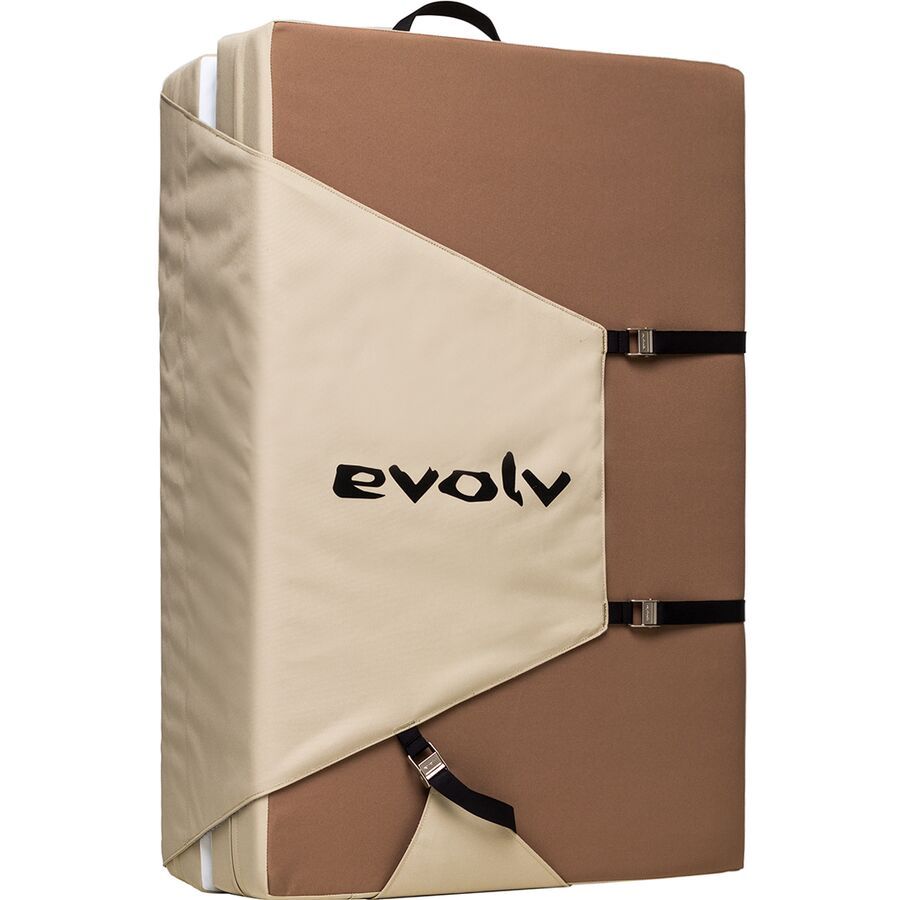 Buy the Drop Pad at Backcountry.com
Trango Phase Quickdraw 6-Pack
$74.96 (25% off, was $99.95)
With a total weight of just 10 oz per, the Phase Quickdraws are some of the lightest on the market. Trango boasts that, "Trad and sport climbers often disagree on how routes should be climbed, but both can agree on Trango's Phase Quickdraw." The wire gates and carabiner retainer offer easy clipping, and the super light weight makes them a perfect choice for far off missions as well.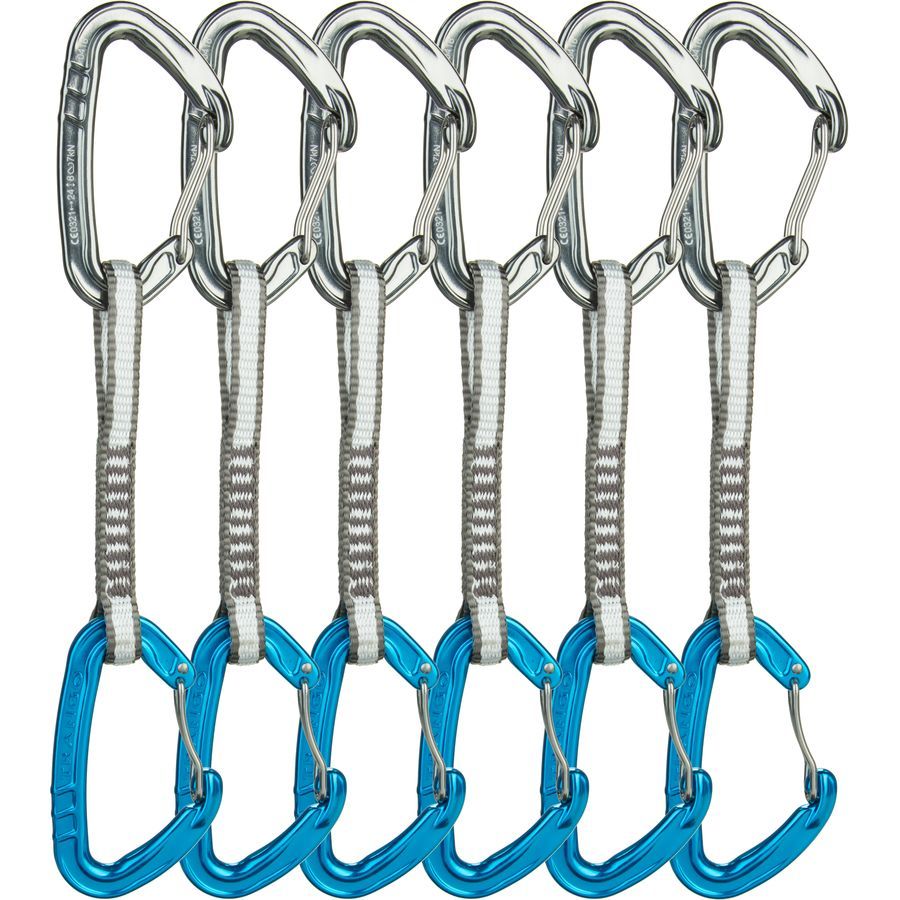 Buy the Phase Quickdraw 6-Pack at Backcountry.com
Friction Labs Bam Bam
$3.75 (25% off, was $5)
Friction Labs' Bam Bam is some of the purest and chunkiest chalk that money can buy. There are no fillers, only magnesium carbonate, ensuring that every last spec of white dust is working to your benefit, keeping your hands dry and your body on the wall.

Buy the Bam Bam at Backcountry.com
Friction Labs Chalk Bucket
$33.75 (25% off, was $45)
If you need a safe place for storing all that Bam Bam, look no further than the Friction Labs Chalk Bucket. It fits 30oz of loose chalk, has a secure roll top closure, and a huge zippered pocket for storing your phone and other personals.

Buy the Chalk Bucket at Backcountry.com
Ocun Climbing Twist Set
$59.97 (40% off, was $99.95)
For incoming climbers looking to get totally outfitted in one fell swoop, look no further than the Climbing Twist Set. Included is a harness, tube style belay device, locking carabiner, chalk, and a chalk bag. All that for only $60! The only other things you'll need are some climbing shoes and a bit of finger strength. 

Buy the men's Climbing Twist Set at Backcountry.com
Buy the women's Climbing Twist Set at Backcountry.com
KAVU Shapiro Rope Bag
$48.72 (35% off, was $74.95)
The Shapiro is a rope bag with backpack-style shoulder straps for comfortably carrying on long walks to the crag. It has a detachable tarp for keeping your rope out of the dirt, as well as a cinch cord to easily secure your rope and gear. It also has some zippered pockets for personal items, and enough space to carry your shoes and harness alongside your rope.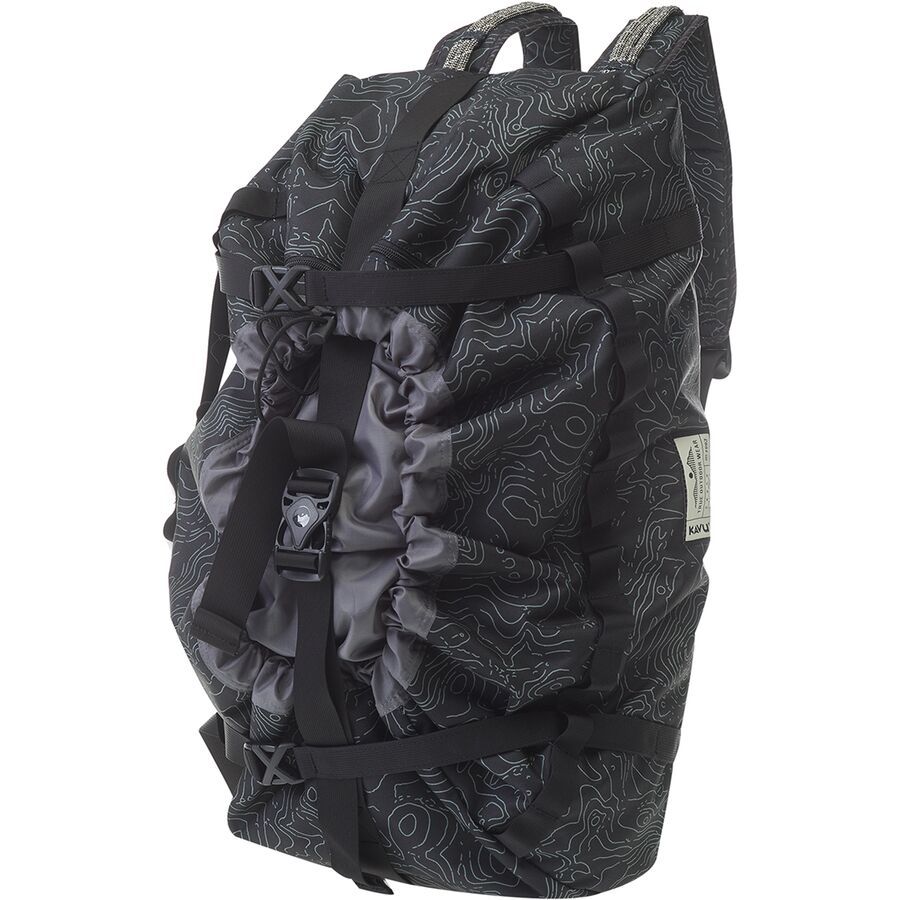 Buy the Shapiro Rope Bag at Backcountry.com
Backcountry x So Ill All Chalk No Action Hangboard
$86.21 (25% off, was $114.95)
Hangboarding is the most effective method of building finger strength. Having a hangboard in your house that stares you down while you cook breakfast is only going to urge you to train. With an array of holds from jugs to mono-pockets, the All Chalk No Action Hangboard will help you train for whatever pesky hold is preventing you from sending your project.