Deal of the Week: Save on 8 Climbing Essentials
Heading out the door? Read this article on the new Outside+ app available now on iOS devices for members! Download the app.
Spring is right around the corner. Now is the time to get your kit up to date—update your approach shoes, replaced that grooved-out biner, or pick up your first set of quickdraws—so you can be ready to get on the rock as soon as those pleasant early-season temps hit. Right now Backcountry.com is offering discounts up to 35% off on climbing shoes, harnesses, hard goods, and more.
Five Ten Quantum VCS Climbing Shoe
$129.46 (30% off, was $184.96)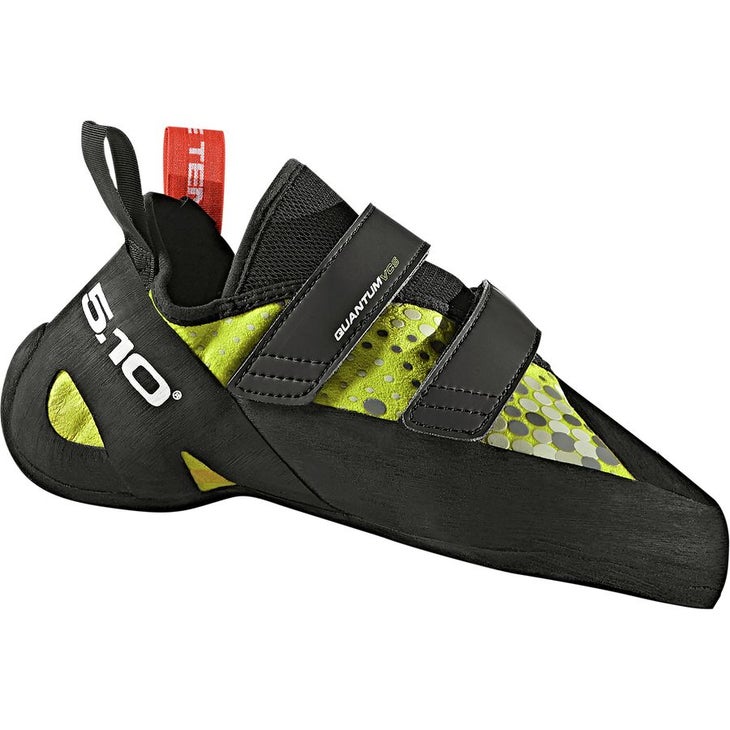 The Quantum is a high-performance shoe, with an asymmetrical frame and aggressive downturn, built for tackling steep routes. The Stealth C4 rubber outsole optimizes traction on slick holds, and the perforated tongue provides breathability so that your feet don't overheat while you work out the crux sequence.
View the Quantum VCS Climbing Shoe at Backcountry.com
Edelrid Cyrus Harness
$76.96 (30% off, was $109.95)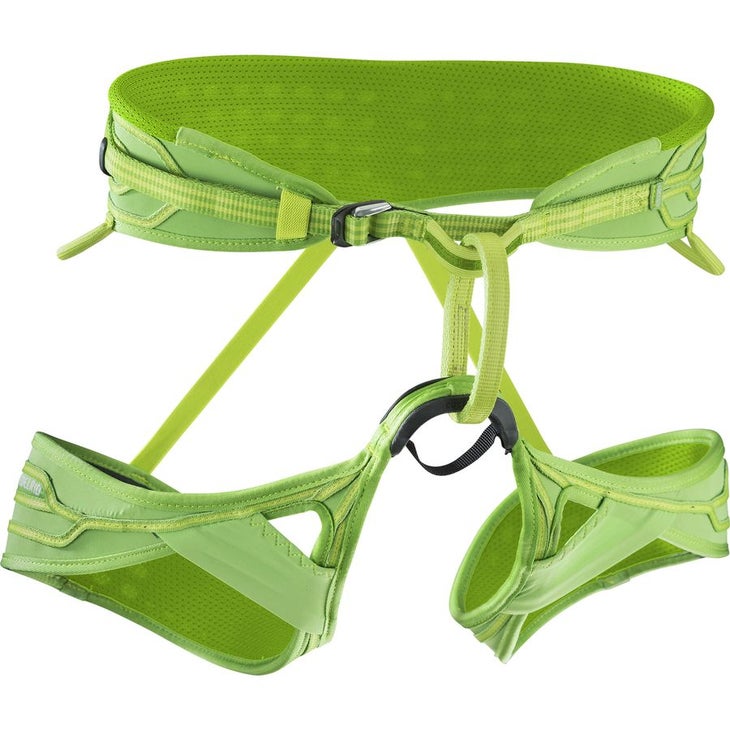 Edelrid boasts that the Cyrus is their most comfortable harness, allowing you to hangdog your sport project or burn a whole day on long multi-pitch routes. It has 3D-Vent Technology and 3D-shaped leg loops for breathability, pressure distribution, and a shape that molds perfectly to your body without hotspots or pinch points.
View the Cyrus Harness at Backcountry.com
Mammut Comfort Chalk Bag
$27.96 (20% off, was $34.95)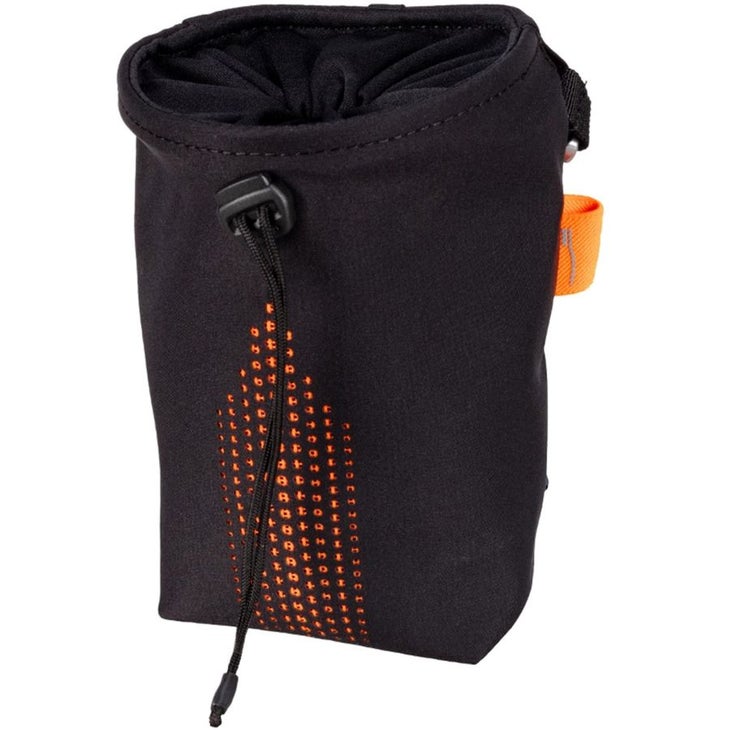 A chalk bag is among the most important pieces of gear for any climber—having dry hands can often be the deciding factor of the send. Pretty much any chalk bag will help you get the job done, but the Comfort Bag from Mammut is special because it is made of recycled climbing harnesses. Repurposing retired material from climbing equipment is always a bonus.
View the Comfort Chalk Bag at Backcountry.com
Wild Country Helium 10mm Dyneema Quickdraw
$22.91 (15% off, was $26.95)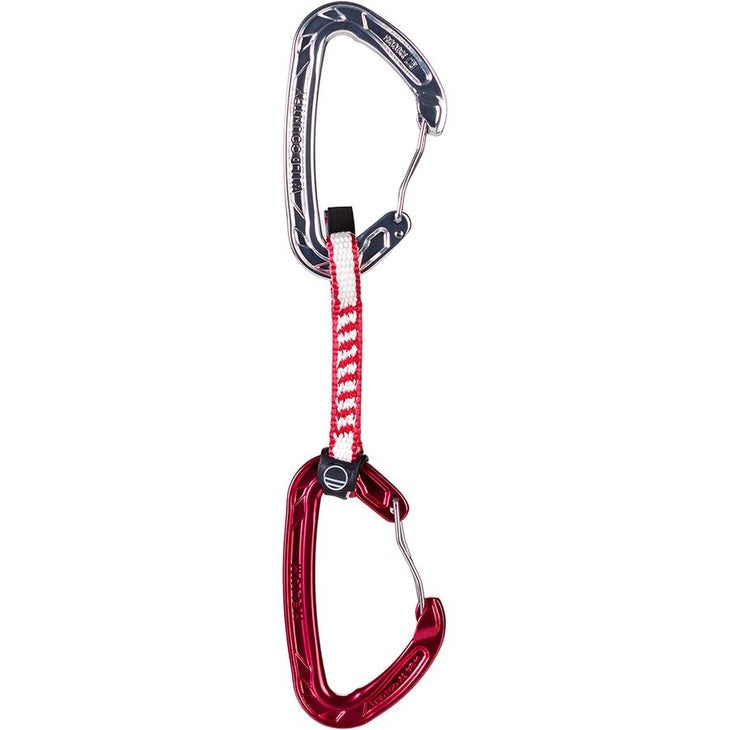 The Helium Quickdraws from Wild Country are a feathery piece of gear, weighing in at just 2.57 oz a piece. The Helium carabiners have an I-beam construction, a wire gate, and a Clean-Wire nose to avoid snagging while unclipping from your harness. This is a minimalistic draw designed for performance climbing.
View the Helium 10mm Dyneema Quickdraw at Backcountry.com
Mammut Wall Light Express Quickdraw
$21.56 (20% off, was $26.95)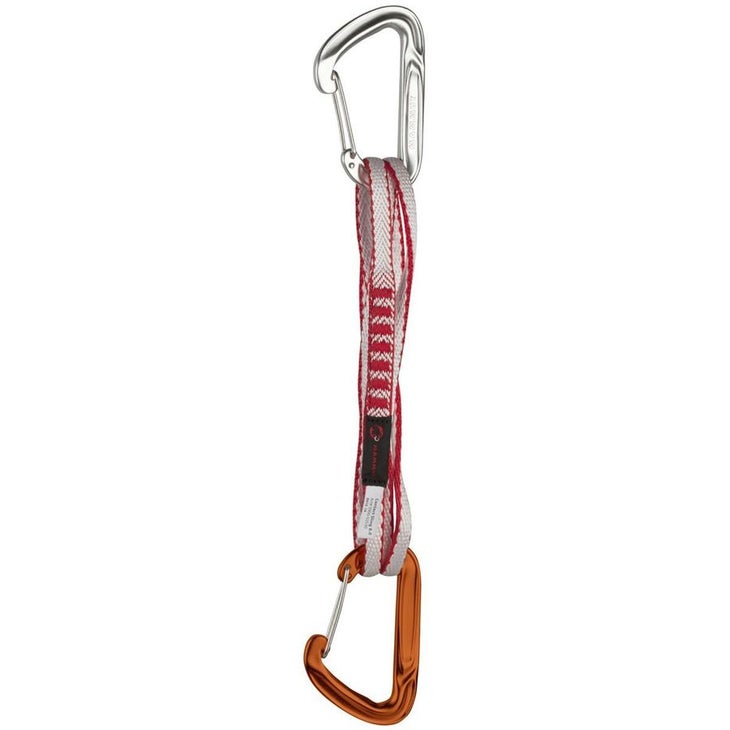 The Express Quickdraw is an ideal piece for alpine and multi-pitch climbs. The Contact 8.0 sling extends from 15 cm to 60 cm for when you need to reduce rope drag on long wandering routes. They are also lightweight so a full set won't weigh you down on long alpine approaches.
View the Wall Light Express Quickdraw at Backcountry.com
Mammut Bionic Alpine Belay Device
$27.96 (20% off, was $34.95)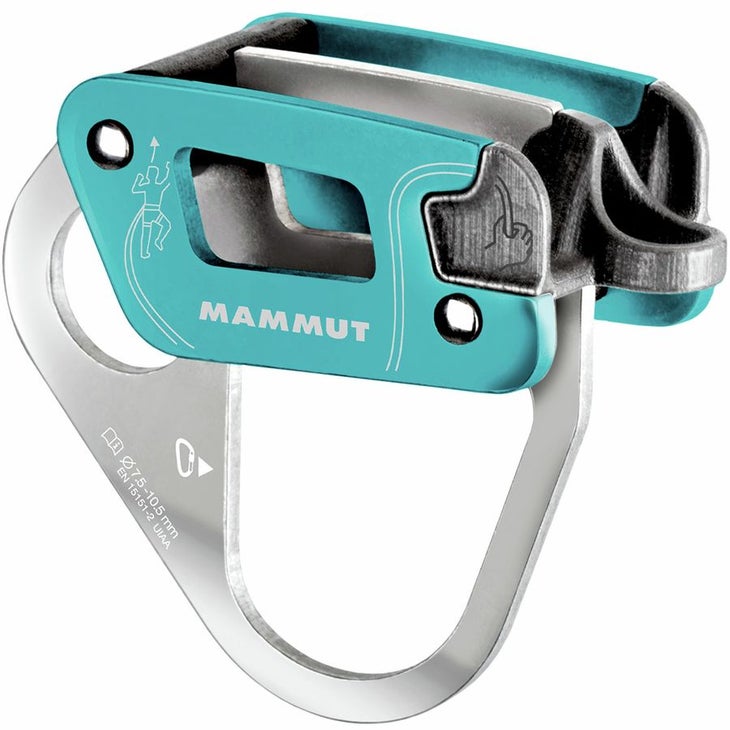 The Bionic Belay Device functions for all your belaying needs, but excels on multi-pitch climbs. It is a tube style device that can attach directly to your anchor for a guide-mode belay from above. It has an aluminum housing to keep things light, but steel plates on contact points to avoid wear.
View the Bionic Alpine Belay Device at Backcountry.com
Evolv Cruzer Psyche Approach Shoe
$59.21 (25% off, was $78.95)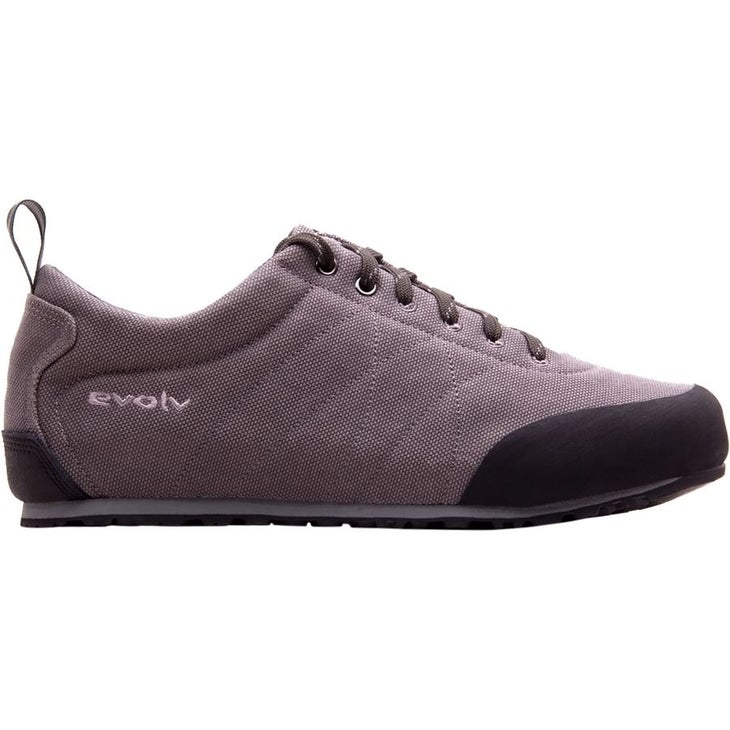 The Trax high-traction outsole of the Cruzer Psyche provides a stable grip over uneven terrain and low-angle scrambles on climbing approaches, while the stylish and subtle aesthetic allows you to wear it seamlessly to the office. The canvas upper is strong and breathable, and the foam footbed makes for all day comfort.
View the Cruzer Psyche Approach Shoe at Backcountry.com:
Salewa Apex Climb 25L Backpack
$84.47 (35% off, was $129.95)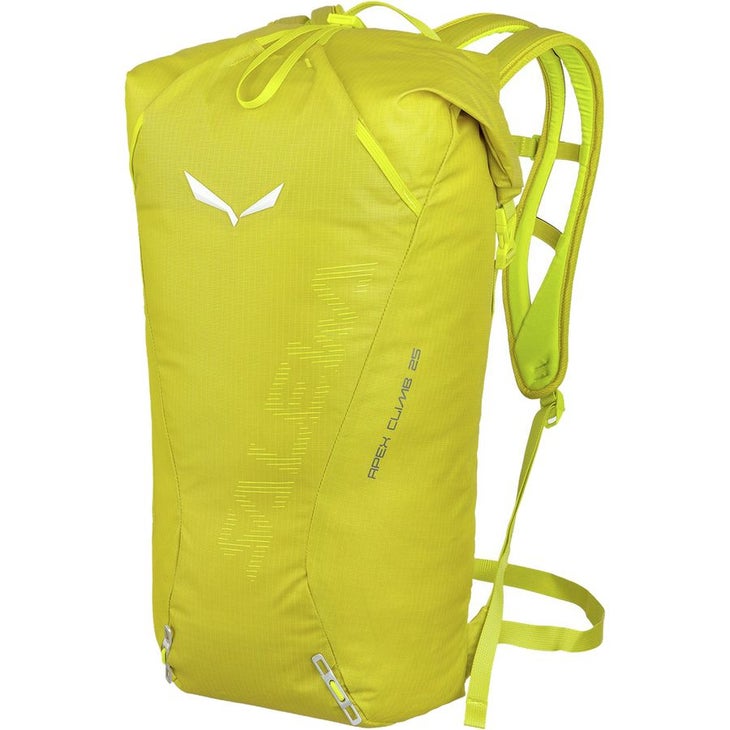 The Apex Climb has a close-fitting and streamlined design, built specifically to be worn while climbing multi-pitch routes without impeding movement. It has a durable outer material, designed to resist abrasion while groveling up the wall. And 25 liters is the perfect size for you and your partner's approach shoes, an extra layer, snacks, and water.