Deal of the Week: Save on Great Gear From Edelrid
Heading out the door? Read this article on the new Outside+ app available now on iOS devices for members! Download the app.
Edelrid manufacturer reliable and innovative climbing equipment from ultra-ultra-light carabiners to innovative belay devices to a Tommy Caldwell rope model and more, and right now it's all up to 25% off at Backcountry.com. Check out some highlights below or browse the full sale.
Disclosure: When you buy products through links on our site, we may earn an affiliate commission.
Edelrid Tommy Caldwell DT Climbing Rope 9.6mm
$164.96 (25% off, was $219.95)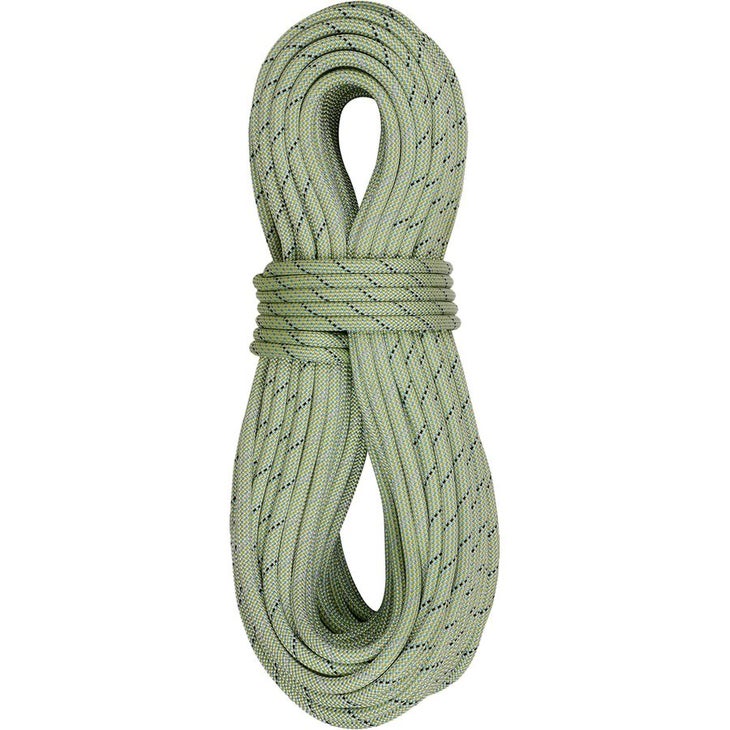 Any climbing product that bears the name Tommy Cladwell has to be just as strong and versatile as the legend himself. With a thickness of 9.6mm, this climbing rope is light for multi-pitch climbs, but still durable enough for sport projects. It has a bi-pattern for safer rappel setup, and the Thermo Shield outer ensures long lasting durability.
View the Tommy Caldwell DT Climbing Rope at Backcountry.com
Edelrid Boa Climbing Rope 9.8mm
$134.96 (25% off, was $179.95)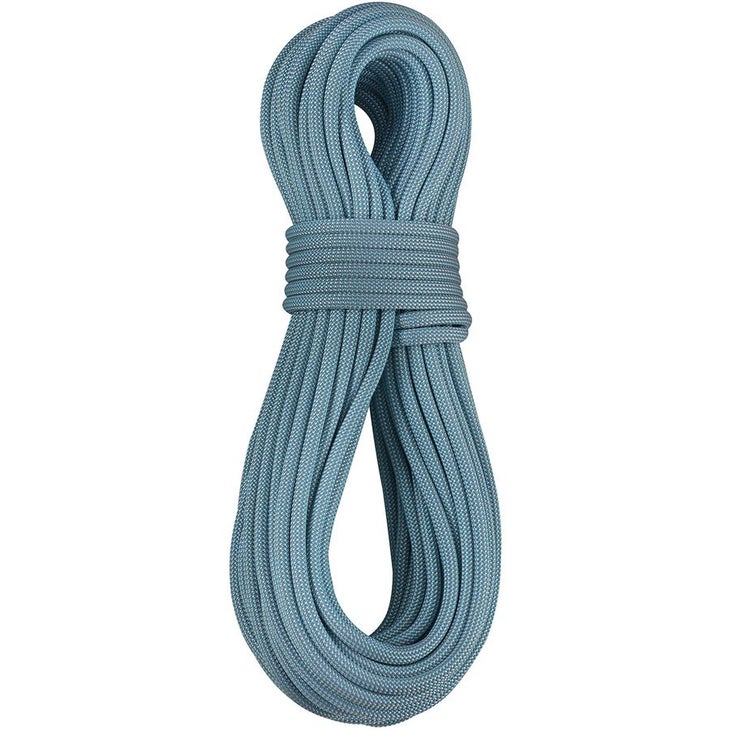 With a diameter of 9.8mm, the Boa is slightly thicker than the Tommy Caldwell DT, making it a bit burlier for sport projecting and toproping, but is still a great line for trad climbing. It is treated with Thermo Shield for durability and easy handling.
View the Boa Climbing Rope 9.8mm at Backcountry.com
Edelrid Ace Ambassador Harness
$103.96 (20% off, was $129.95)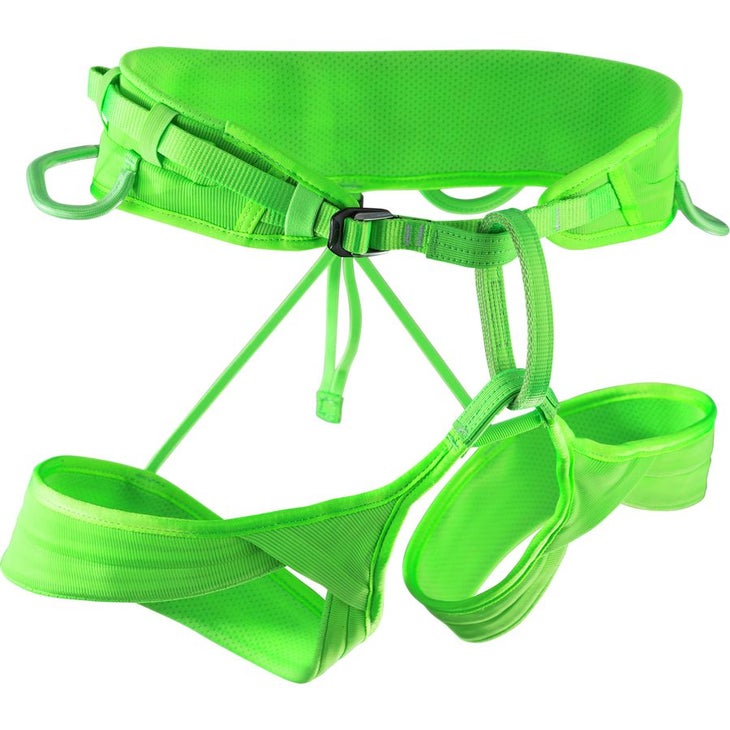 The Ace Ambassador Harness is a limited edition piece from Edelrid, designed specifically for their sponsored climbers. Its 3-D Vent technology offers excellent breathability and pressure distribution, making this harness super comfortable while on the sharp end of your project or while belaying your hangdogging partner.
View the Ace Ambassador Harness at Backcountry.com
Edelrid Mega Jul Belay Device
$33.71 (25% off, was $44.95)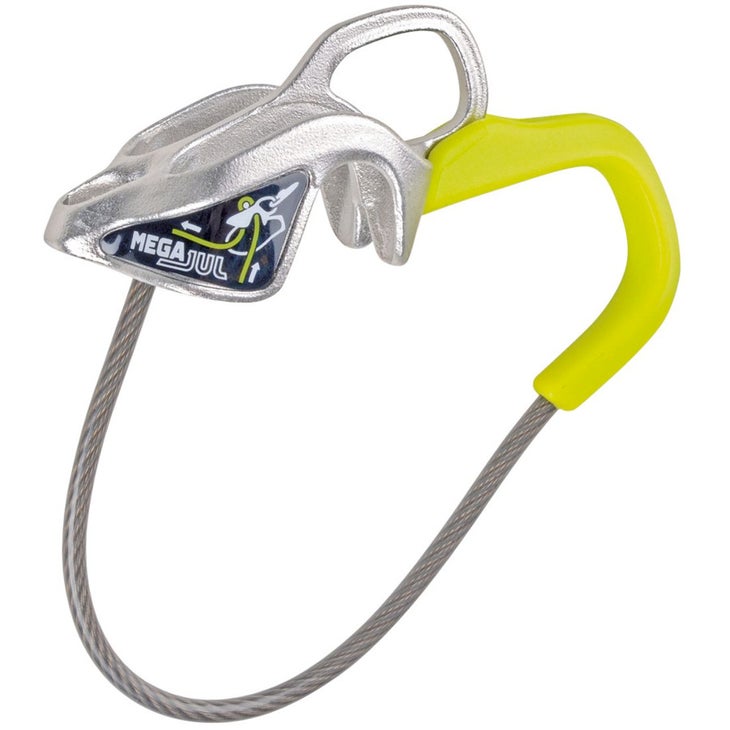 Over the last few years, the Mega Jul has garnered a reputation for its versatility and simplicity, particularly appealing to multi-pitch climbers. It has assisted-braking for lead belaying—also making it safer to lower and rappel with—and clips directly to the anchors for a guide-mode belay, all without any moving parts. It is also wildly compact and lightweight.
View the Mega Jul Belay Device at Backcountry.com
Edelrid Eddy Belay Device
$112.46 (25% off, was $149.95)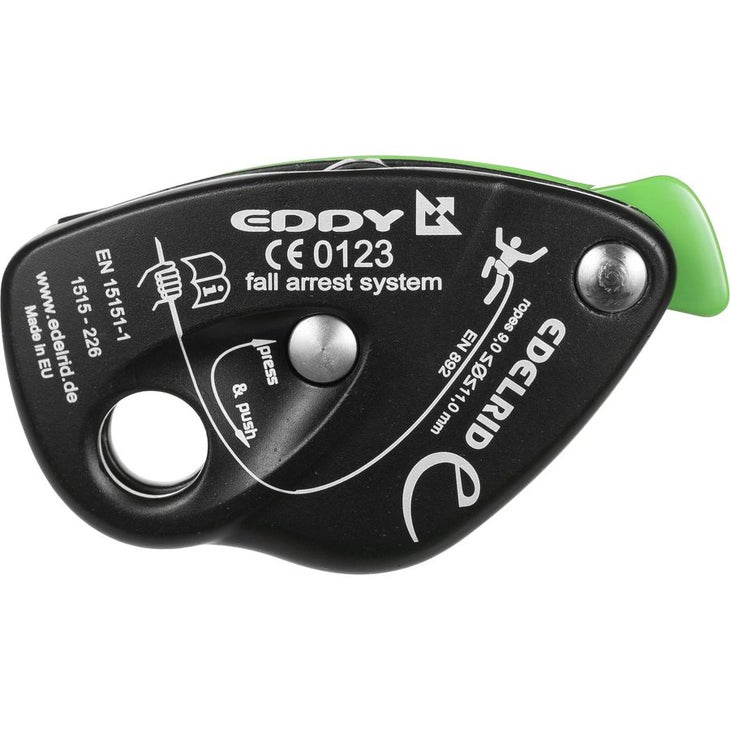 The Eddy Belay Device is a burly assisted-braking device, meant for sport cragging and gym days. It has an emergency brake system that catches if the belayer is lowering too quickly, avoiding "panic pulling" and ensuring no one gets dropped. It has a steel body making it a nearly bulletproof piece of gear.
View the Eddy Belay Device at Backcountry.com
Edelrid Salathe Climbing Helmet
$97.46 (25% off, was $129.95)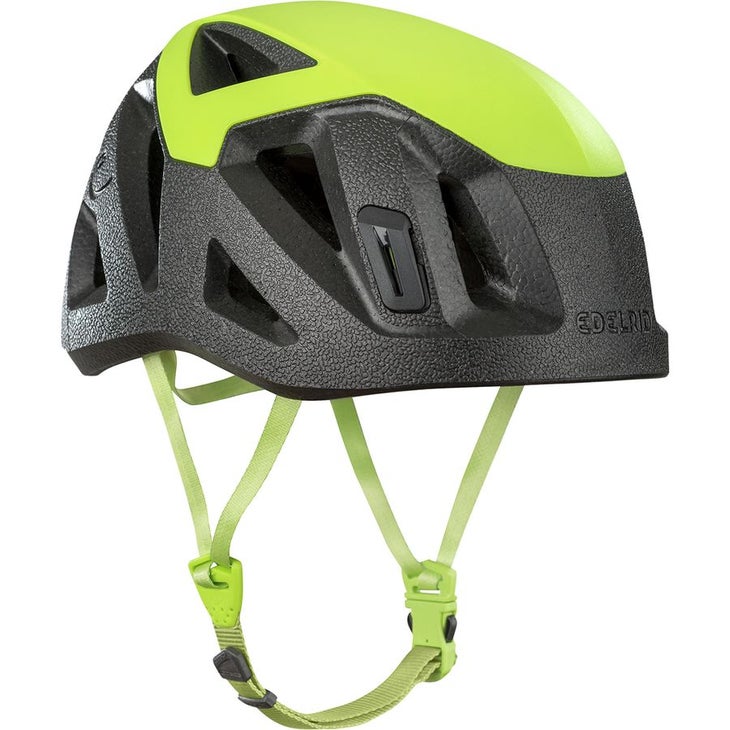 Weighing in at just 7 ounces, the Salathe is an absolutely feathery climbing helmet, perfect for long approaches and alpine climbing. It has an ABS hardshell on top to protect from falling rocks and an EPP core to absorb impact from the front, sides, and back.
View the Salathe Climbing Helmet at Backcountry.com
Edelrid Nineteen G Set Quickdraw
$18.71 (25% off, was $24.95)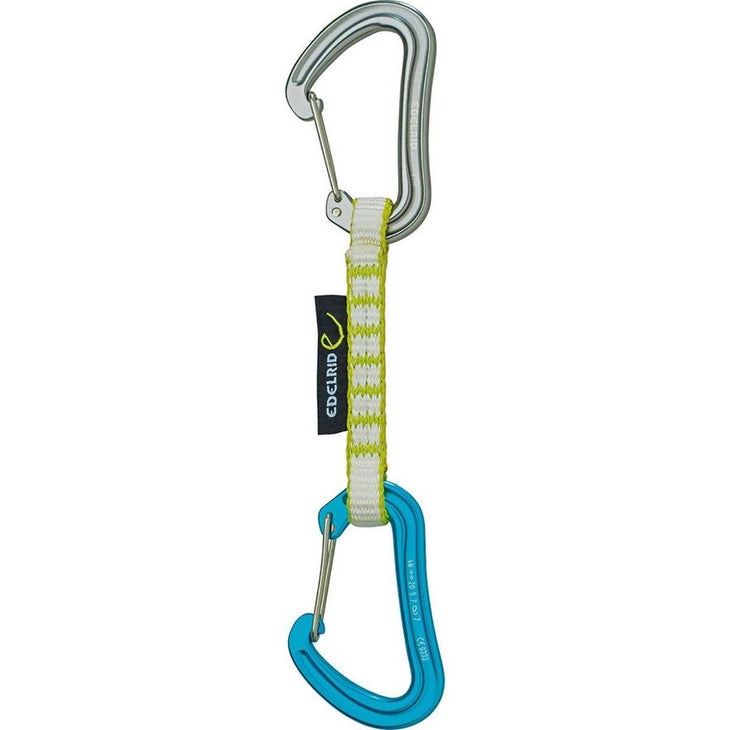 Edelrid paired their lightest wire-gate carabiners with a durable dyneema dogbone to create the Nineteen G Set Quickdraw. At 1.6oz, this is one of the lightest quickdraws on the market.
View the Nineteen G Set Quickdraw at Backcountry.com
Edelrid Nineteen G Carabiner 6-Pack
$52.46 (25% off, was $69.95)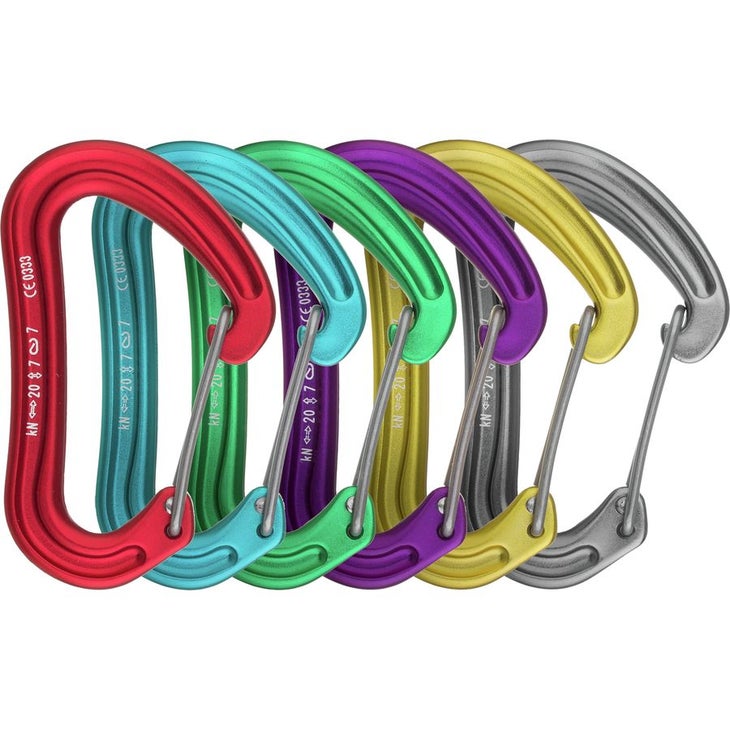 Edelrid boasts that the Nineteen G Carabiner may be the lightest in the vertical world, designed especially for microgram-counting-climbers. They weigh just 0.68oz each, yet are still rated for 22kN. The Nineteen G Carabiners are also color-coded so they can easily match up with your cams and organize your harness.