Field Tested: Scarpa Rapid Trail-Running/Scrambling Approach Shoe (Redesign)
Basics
Scarpa redesigned the Rapid for 2021. It now has more of a running-shoe shape with a dual-density EVA midsole, while also featuring a Vibram Megagrip outsole that walks the line between deep lugs for trail running and sticky rubber and an edging zone for climbing.
---
Pros
Great for long mountain missions with scrambling and running // Smears remarkably well, with reliable "stick" due to flattened Vibram lugs // Dynamic Protection System provides stiffness in the forefoot to give more precision while edging // Easy to clip onto the back of a harness for multi-pitch
Cons
Mesh upper breaths well, but gets shredded while foot jamming // Some durability issues with mesh and foam on the tongue // Edging performance is middling—greater precision would allow you to climb more-technical rock
---
Our Thoughts
Scarpa's redesigned 2021 Rapid looks more like a running shoe but includes a climbing zone for edging on rock. Our testers led and scrambled up to 5.6 in these shoes, and found them sticky enough for security on granite and sandstone. The soft mesh upper does not lend itself to excessive foot jamming, but if you are just approaching or scrambling ledgy or moderate routes, these shoes have your back. Somehow Scarpa managed to include lugs that feel pretty secure while running in soft or loose dirt and that smear extremely well while climbing.
---
Size Reviewed
41
Weight
21.3 ounces for the pair (weighed on a scale at home)
Price
$149
Brand
Scarpa
---
Heading out the door? Read this article on the new Outside+ app available now on iOS devices for members! Download the app.
An All-in-One Approach Shoe?
On first impression, the Scarpa Rapid is the all-in-one shoe I have been waiting for. When you spend a lot of time on the road, bringing a shoe for every need—scrambling, running, hiking—gets excessive. There just isn't enough room in the van/duffel/backpack for all the specialized footwear. So any advent that combines genres is always welcome.
But as much as I tried, my running shoes never quite worked as approach shoes unless I wanted to compromise stability and comfort on slabs, or the ability to climb easy pitches and scrambles. And my approach shoes just never felt good on runs; they were heavy and bulky, and felt like they weighed me down and hurt my already-messed-up feet. And, they rarely had enough cushioning for long runs or hikes.
Until the Scarpa Rapid. This is the shoe I have taken on every trip over the past few months, with barely a compromise. Over a few months of testing, our testers—myself included—have felt secure in these shoes, from climbing up and down the Grand Teton. to approaching Washington alpine routes. to hiking and scrambling up the tilted sandstone slabs of the Flatirons, Colorado. We have run and scrambled in the San Juans, lugged packs up Indian Creek talus cones, and even just ran laps around the neighborhood.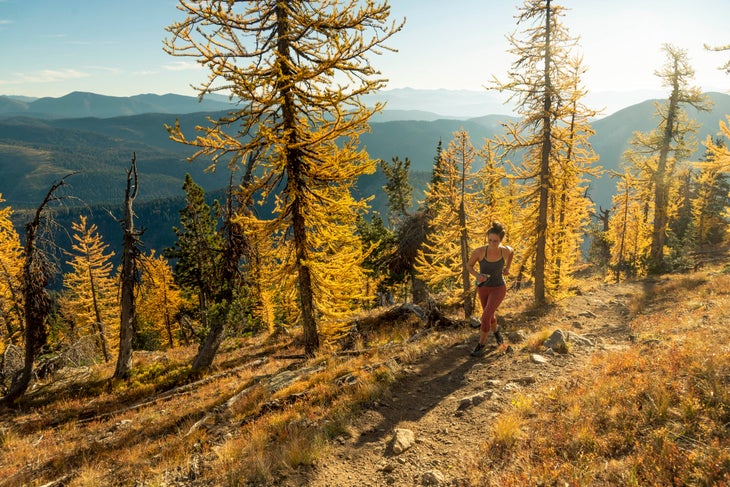 Running Performance
Scarpa took the older version of the Rapid, a lightweight hiker/approach shoe, and flipped it on its head. Marketed as an approach shoe, Scarpa's 2021 Rapid actually looks more like a running shoe but includes a climbing zone—a blue rubber rand tucked under a black sticky-rubber toecap—for edging on rock. They weigh 10.4 oz per half-pair for a size 42. In comparison, La Sportiva's TX3 approach shoes weigh 12.5 oz, and Bushido trail runners weigh 10.5 oz. Both of the latter are shoes that sit more on different sides of the approach-shoe/trail-runner spectrum, and both are shoes I have tested out (and tried to run/climb/scramble in).
The synthetic mesh upper of the Rapids breathes well and includes PU support panels for increased durability on the sides. However, we found that the mesh across the toes tended to slowly break when encountering scree fields or jamming in cracks on a regular basis. Meanwhile, dual-density EVA foam cushions your feet and provides enough cushioning for trail running—at least for my 25-year-old knees and ankles. Another tester (age 50) noted that he felt the lack of cushioning and support in his knees and ankles after scrambling and then making a particularly steep, gnarly descent in the Flatirons. So, if you know you need more support in your footwear, these might not be the long-run/hike shoes for you. But if you're like me and like to feel the ground while you run, these shoes feel comparable to other running shoes I wear, like the Altra Escalante and Salomon Speedcross.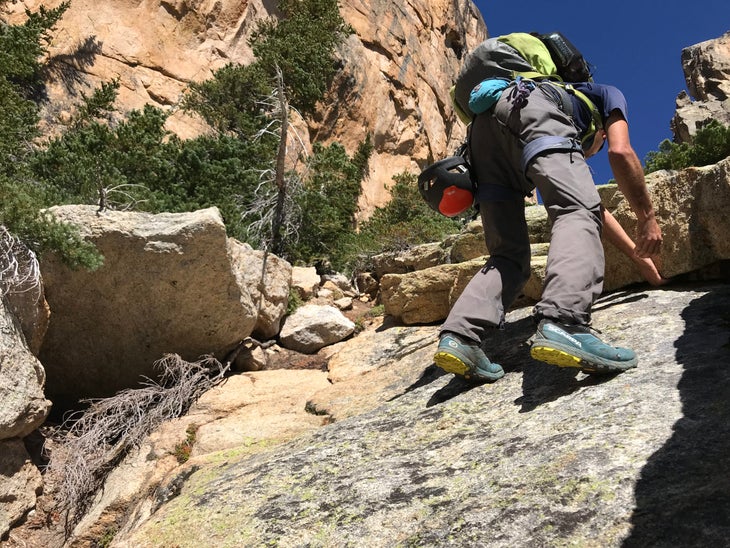 Climbing Performance
To counteract the loosey-goosey feeling that many trail runners have when trying to edge or smear, Scarpa added a TPU arch insert that stabilizes the foot and keeps it from twisting. The Dynamic Protection System also adds stability to the forefoot. The Rapids felt more stable than other running shoes, but less stiff than other approach shoes, which did mean reduced precision and edging performance—though their smearing is amazing. I guess that's the fine line they walk, since they couldn't be good running shoes if they were too stiff. Also, if you size up for a better running fit, they will automatically have more give in the toe, which leads to reduced edging performance. Another tester sized down for a climbing-shoe fit and found that Rapid felt secure while edging and smearing.
The tradeoff of the smooth, lug-free rubber on the climbing toe is that these shoes don't always feel perfect while running down steep, loose trails—you can't grip loose dirt as well as you could in a dedicated trail-runner. But, just go a little bit slower on your way downhill, and you'll be fine.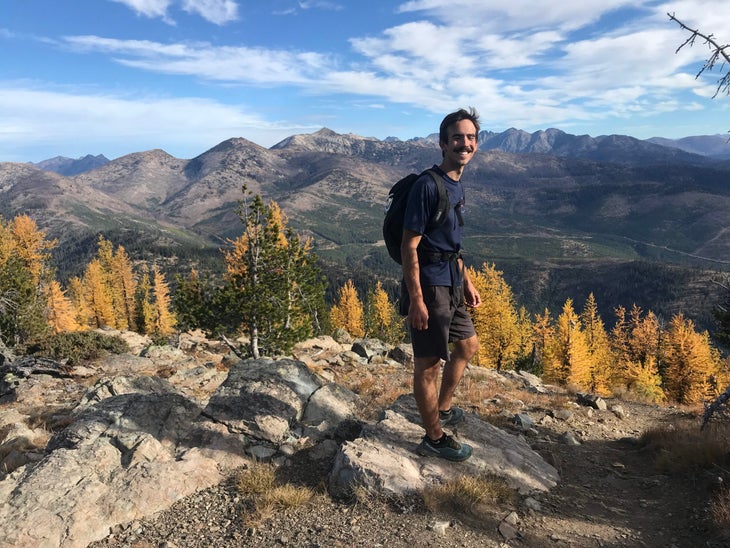 A Great Compromise
Overall, the new Scarpa Rapids represent a great compromise between an approach shoe and a trail runner. They excel in mountain terrain and will continue to be my go-to shoe when I minimize my packing. Yes, they have some compromises, but no gear can be perfect at two very specialized pursuits. The Scarpa Rapids run, climb, hike, and scramble quite well, whether you're in the mountains, the forest, or the desert. For missions that combine a fast approach with scrambling and/or low-fifth-class rock, they hit a sweet spot.