Gear Our Editors Loved For Cragging (or just loved in general)
Five great pieces of gear reviewed in our latest print issue
On crag days, most of us want to be comfortable. On crag days, we want our warmup shoes to be pleasant(ish) and for the nettles and pebbles of the world to remain outside of our socks. On crag days, we want to wear a snazzy backpack, to stay warm when belaying, and to feel good about the environmental impact of that our gear decisions have on the world.
But of course, most of the gear we want to use on our crag days can also serve pretty dang well in other contexts, at the gym for instance, or during that type-two fun voyage into the mountains. So check out these new pieces of gear, each of which was tested and reviewed for Climbing's latest print issue, and each of which we loved.
—The Editors
Getting There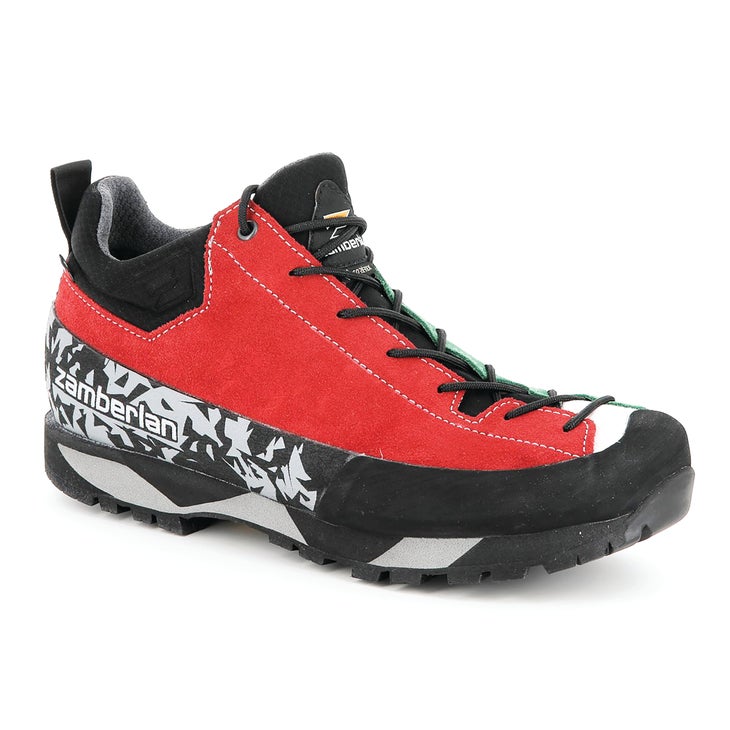 Zamberlan Salathe GTX RR
$260, zamberlanusa.com
As someone prone to thrashing up hillsides looking for new rock, I'm always hunting for durable, supportive approachers. The Salathe has struck a sweet chord: It's a medium-height, boot-like shoe with solid protection that still has enough "stick-um" (Vibram Megagrip) and agility for the low-fifth-class scrambling in the Flatirons, Colorado. What I liked: The tongueless entry and to-the-toe lacing system, coupled with soft Hydroc bloc suede uppers, made for easy on-off. The high heel cuff kept burrs off my socks and grit out of the footbed. The shoes felt springy, and have stayed so, thanks to the bi-density EVA foam midsoles. And they're indestructible: After five months of continuous use, they're still going strong. (Another tester, Dakota, liked the snug fit and remarkable toughness, but needed to adjust to their stiffness, in particular the toebox on cracks.) These aren't shoes to clip to your harness for multi-pitch, but for gnarly approaches (talus, slabs, ball-bearing scree, scrambling) and/or carrying a big pack, they're perfect. Bonus points for meticulous Italian craftsmanship! 
—Matt Samet
Packing in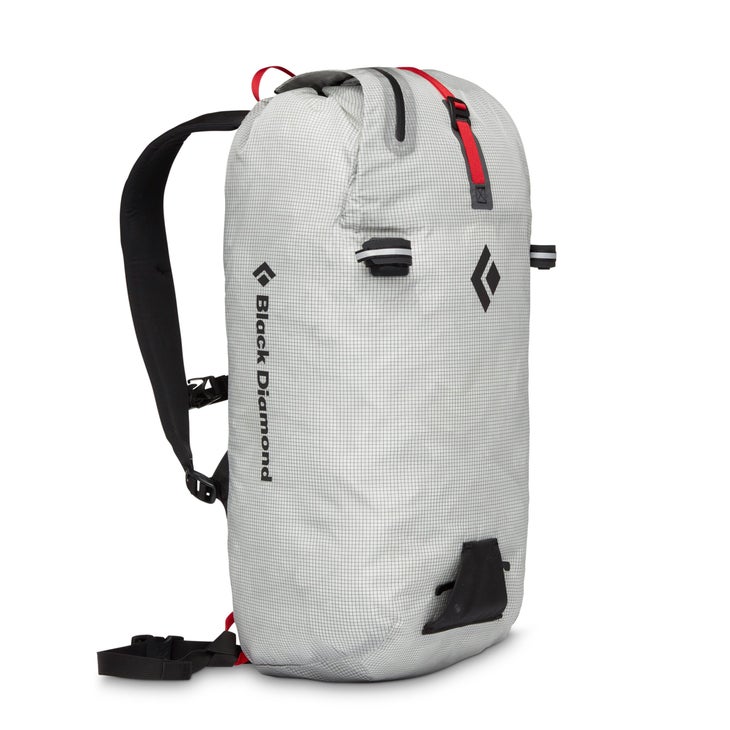 Black Diamond Blitz 20L Pack
$80, blackdiamondequipment.com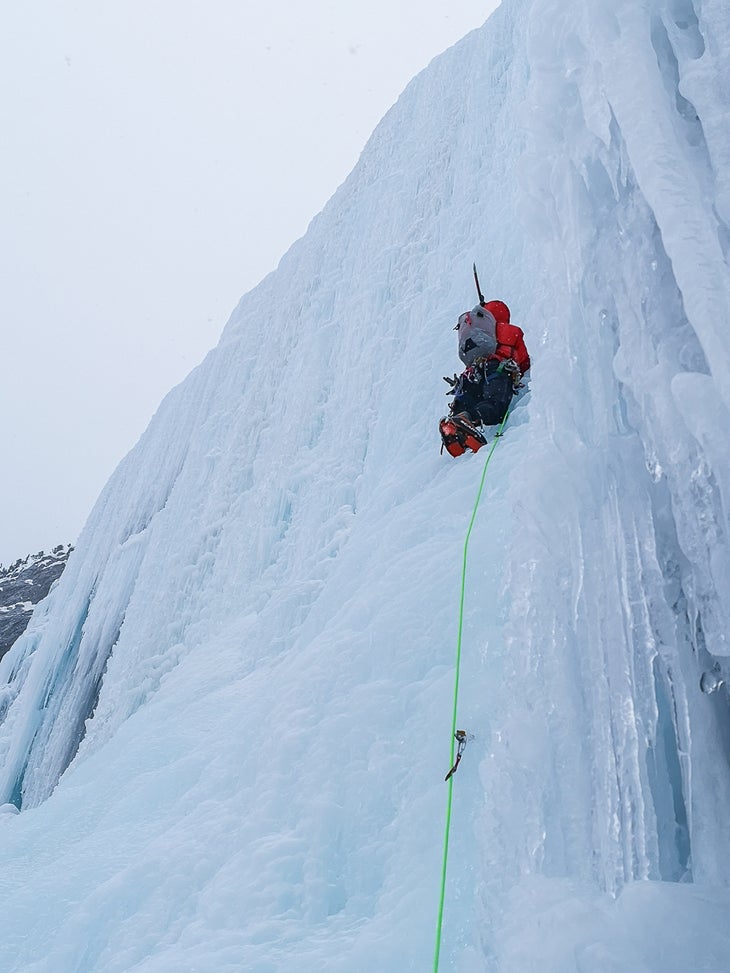 Do you own gear your partner has always coveted? For my climbing partner Emilie it was the 20-liter Blitz: a light, surprisingly robust summit pack we took up countless Canadian Rockies alpine and ice routes. Updated for 2022, the Blitz is covered in a durable, 100D "Mini Rip" fabric—a newly created material that held up well to rough chimneys and brief spells of hauling—and provided welcome water resistance through rain and spindrift. If the pack's 14 ounces is too "heavy" for alpine goals, drop two ounces by ditching the hip belt, foam back panel/impromptu bivy pad (losing this makes it easy to stuff the pack into an overnight bag), and Velcro axe-handle keepers. Twenty liters was a great size for single-day missions: The pack sat high on the hips while climbing but remained large enough to pack layers, rack, and water. The "one-handed top closure" is, as advertised, easy to use and allowed me to grab lunch while belaying; the durable rope strap was a nice touch, too. My favorite update was the pick-attachment points—now a simple metal bar (more durable than plastic) that you can manipulate with frozen digits. The Blitz also comes in a 28-liter size. 
—Anthony Walsh
Climbing Green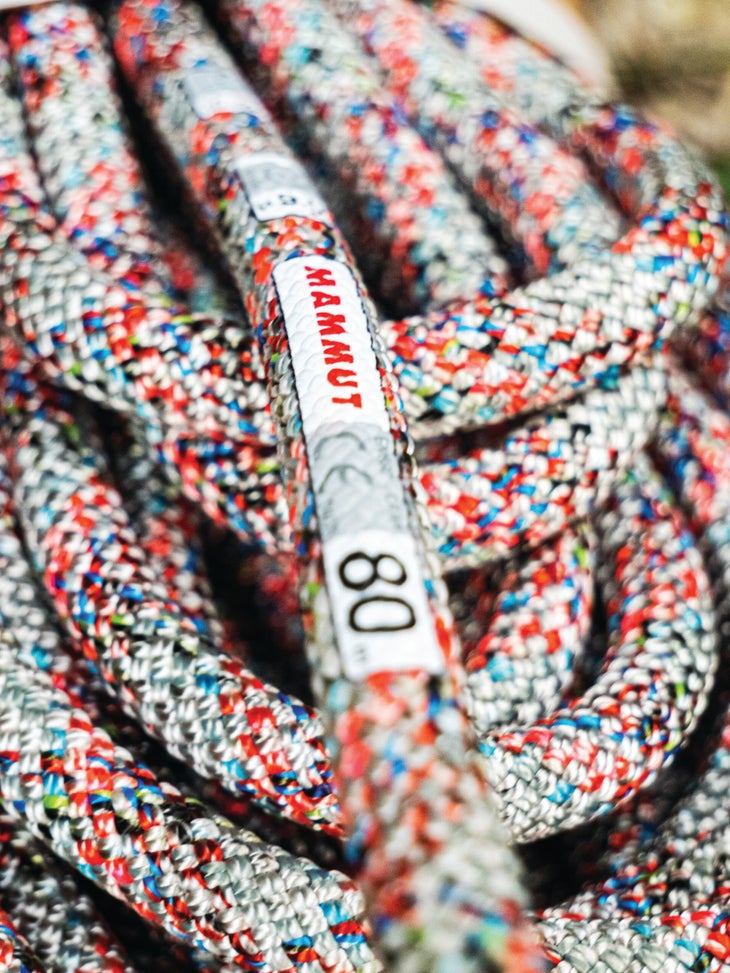 Mammut 9.5 We Care Crag Classic Rope
$150 (60m), mammut.com
Mammut's We Care Crag Classic Rope is "garbage." Or, rather, it could have been garbage. Let me explain: Ropes are manufactured in bulk—think hundreds of meters on a giant spool—and then cut to length. Historically, excess rope, comprised of new and perfectly safe yarn, was thrown away. The We Care Crag Classic's sheath is made from this leftover yarn, eliminating a significant chunk of rope-related waste. Out in the field, the rope has held up well to two months on rough Canadian granite, and its burly 9.5 mm diameter was encouraging when grating across sharp arêtes and creaking flakes on backcountry alpine routes. The cord was supple out of the packaging, making me wary of its long-term performance, but so far it's performed on par with other ropes. It's rated to 6–7 UIAA falls, weighs 59 g/m, has a dynamic elongation of 33 percent, a static elongation of 8 percent, and an impact force of 8.8 kN. For reference, these values are the same for the regular Crag Classic 9.5 mm; the only real difference is the greener, waste-reducing manufacturing process.
—AW
Climbing Comfortably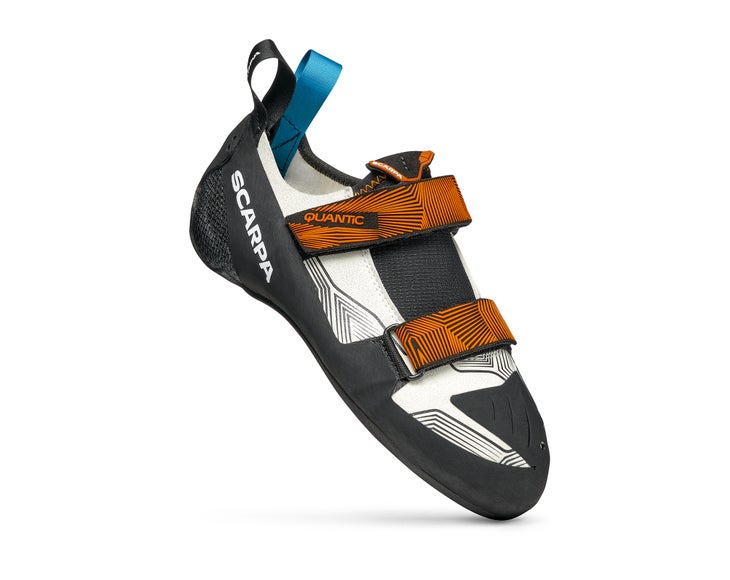 Scarpa Quantic
$159, scarpa.com
The Quantic is an interesting new shoe: a medium/high-end all-arounder that does everything laudably well, is comfy and light (13.4 ounces, size 40.5), and given its softness (epic smearing!) does almost better in the gym than on rock. The shoe has an airy microsuede upper and mesh tongue, double-strap closure, Scarpa's PAF (i.e., split) heel rand, and a visible asymmetry that spreads pressure from the big toe outward—the shoe is basically flat, with a thin (3.5 mm) XS-Edge outsole. We had samples out with a host of testers, who sent up to 5.13 and V9 in them. Most everyone raved about comfort: Like Scarpa's training/gym session shoe, the Veloce, the last is relaxed—but pointier and more precise, with a mild toe-bite for jibs. They are sensitive and excel on slightly overhanging terrain; however, for vert or slabby micro-edging in, say, Eldo, Rumney, or Squamish, our tester Steve recommends "something stiffer," a sentiment seconded by two taller/larger testers. As their designer, Heinz Mariacher, says, "My intention was to offer a multi-purpose performance shoe, a mix of lightness, sensitivity, and good precision," representing a step up into more advanced footwear for newer or intermediate climbers. 
—MS
Staying Warm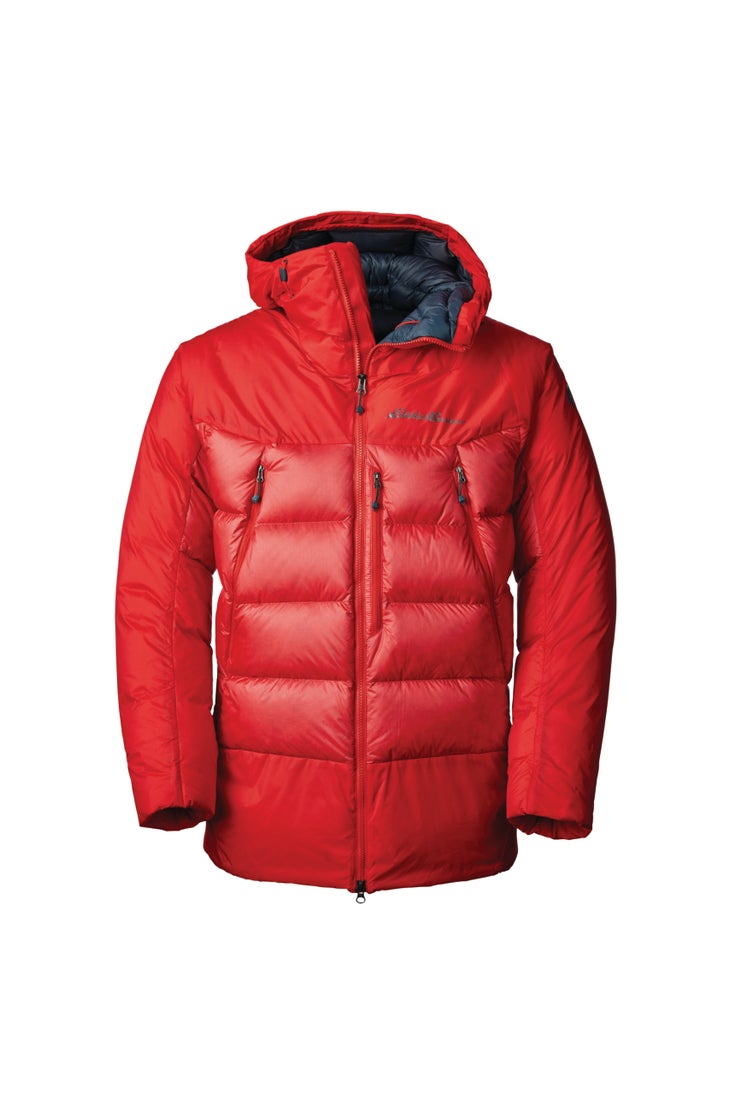 Eddie Bauer Downclime Alpine Parka
$459, eddiebauer.com
People generally think of Eddie Bauer as town wear. But, in 1963, Lou Whittaker wore an Eddie Bauer parka atop Everest in minus-35 degrees and 50-mph winds. The company had backed that expedition, which put the first American on top. Today, with the Downclime Alpine Parka, Eddie Bauer offers what it calls an 8,000-meter jacket that's also great to wear climbing—or rather, belaying—at your winter crag. The parka has mega-warm 800-fill down, extra-long sleeves, and a hem that covers your leg loops. Yet it's light (28 ounces, men's M) and packs down well. The jacket is purpose-built for belaying, with a two-way zip that allows easy access to the belay loop, and zip pockets that sit high above your harness. Inside are stretch mesh pockets, good for warming rock shoes. The lack of baffles on the sleeves keeps the threads from catching against rock or branches, and the fabric is a thick, tough nylon. The hood is a little shallow but fits over a helmet, though not onto your forehead. M's and W's versions available. 
—Alison Osius