Deal of the Week: Camping Gear
Heading out the door? Read this article on the new Outside+ app available now on iOS devices for members! Download the app.
Hanging out around the campsite with your friends after a day of hard climbing is often one of the most fun parts of any climbing trip. Backcountry.com is offering awesome discounts on all camping essentials, for both car camping and backcountry excursions.
ALPS Mountaineering Ibex Tent 2-Person 3-Season
$129.97 (35% off, was $199.95)
The Ibex 2 is a great crossover between a backpacking and car camping tent—it is light enough to not be burdensome on the long trek into the backcountry, while still spacious, comfortable, and easy to set up. It is a three-season, free standing dwelling, with a durable floor and weather resistant rainfly.
View the Ibex Tent 2-Person 3-Season at Backcountry.com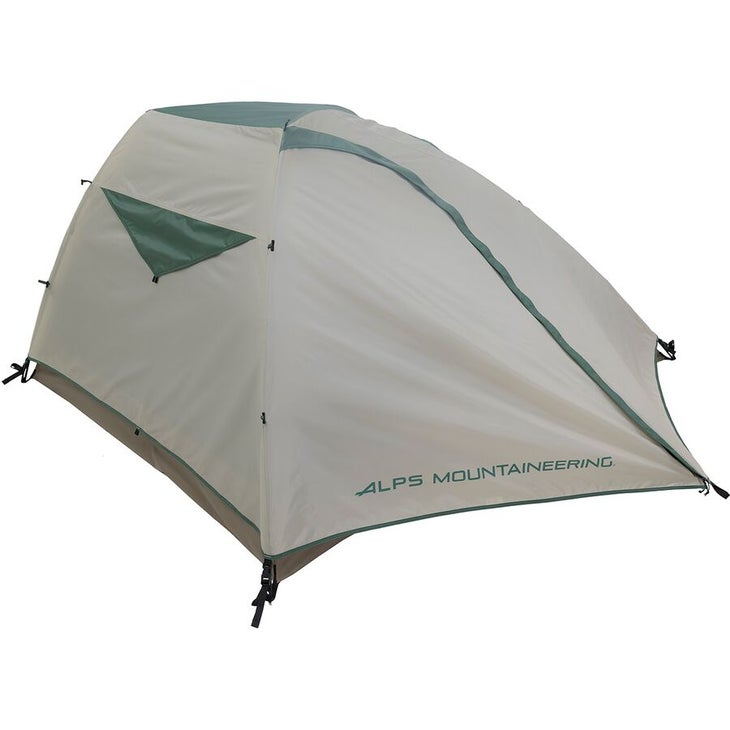 Mountain Hardwear Rook Sleeping Bag: 15F Down
$229.46 (15% off, was $269.99)
The 15-degree Rook Sleeping Bag from Mountain Hardwear offers the perfect level of comfort for those autumn climbing trips, when the nights are cold and crisp. It is filled with lofty down, making this a toasty bag, but weighs just 1lb 5oz. The mummy-shape and hood holds in heat and will caress you gently to sleep, while the two-way zipper offers ventilation if things get a little too hot.
View the Rook Sleeping Bag: 15F at Backcountry.com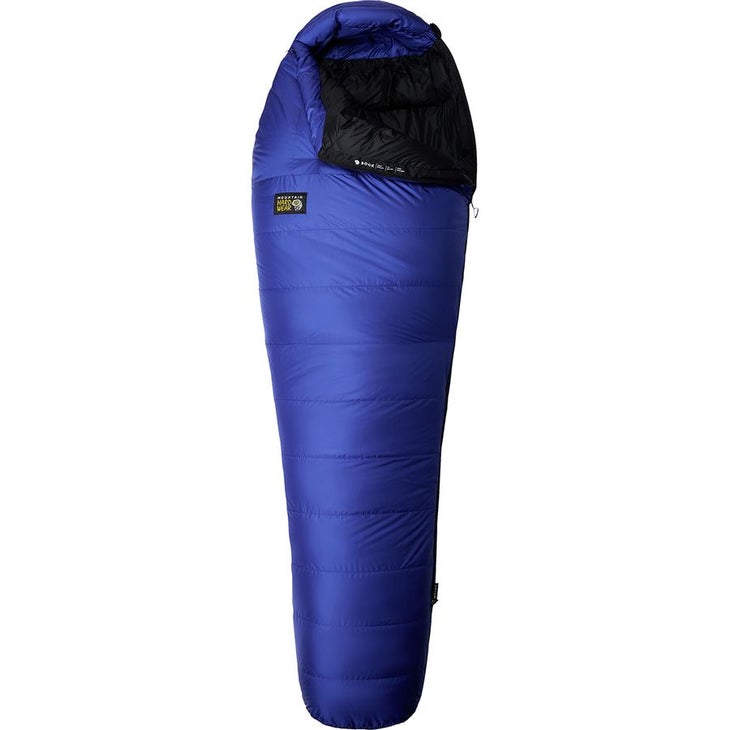 Stoic Single Cloud Camp Bed
$112.46 (25% off, was $149.95)
"Camping doesn't have to be uncomfortable," reads the first line of Stoic's description of the Single Cloud Camp Bed. This camp mattress is filled with foam padding wrapped in a soft and stretchy fabric that makes it akin to sleeping on a cloud. This is not an ultralight piece—this is designed for maximum comfort car camping. You are sure to send your project the morning after a refreshing night of sleep on the Single Cloud.
View the Single Cloud Camp Bed at Backcountry.com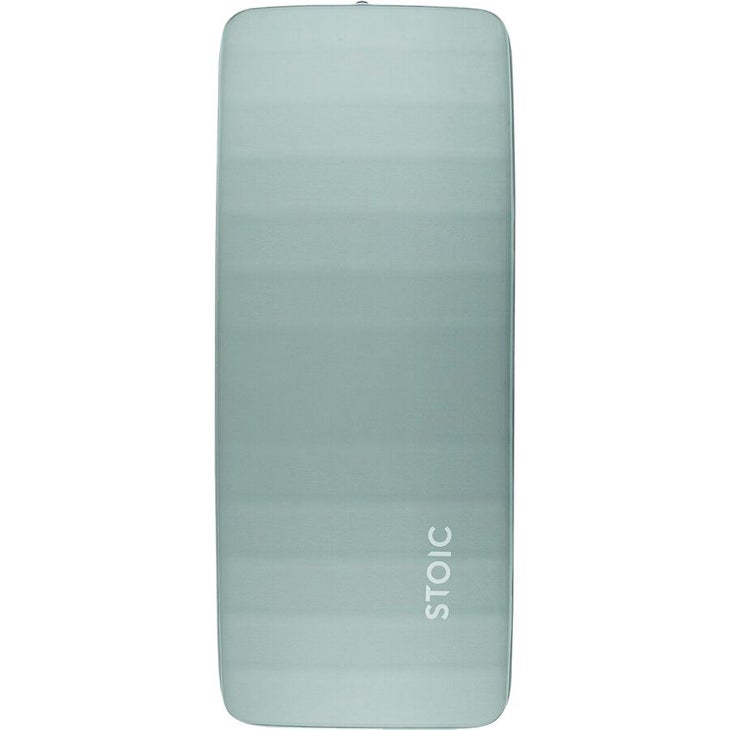 ALPS Mountaineering Wilderness Foam Mat
$27.99 (20% off, was $34.99)
As a counterpoint to the ultra-bougie sleep system found above, the Wilderness Foam Mat is a minimalist sleeping pad. It is affordable, super lightweight, and will last for innumerable nights of sleep in the backcountry—it is impossible to pop a non-inflatable sleeping pad. Countless backcountry veterans swear by the foam mat for just those reasons.
View the Wilderness Foam Mat at Backcountry.com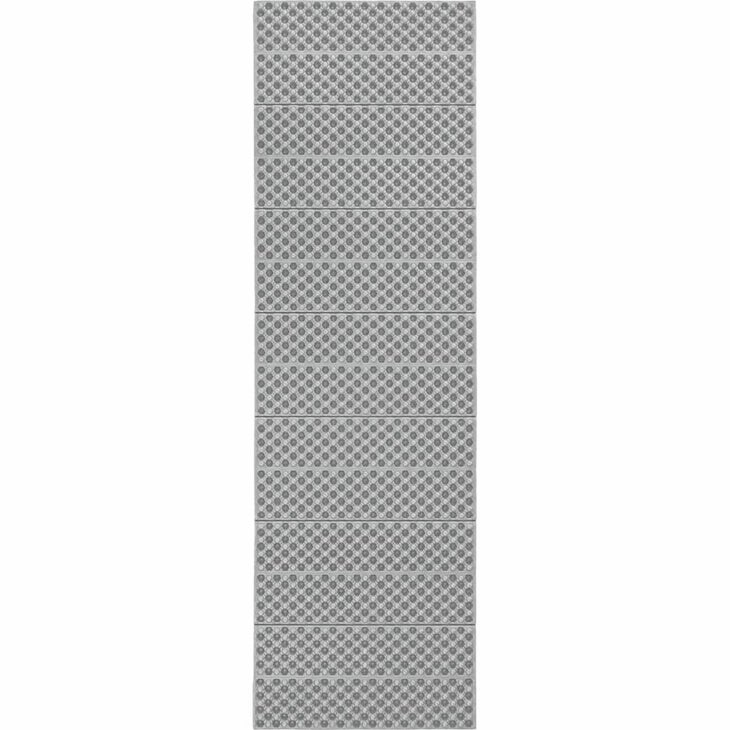 Stoic 3-Piece Backpacker Anodized Cook Set
$27.47 (45% off, was $49.95)
A cook set is one of the most essential pieces of camping gear—hot coffee and hot oatmeal in the morning before a day of climbing sounds much more enticing than cold insta-coffee and cold oats. This three-piece set from Stoic offers packable pots of different sizes, with foldable heat resistant handles, at a weight of just 4oz.
View the Backpacker Anodized Cook Set at Backcountry.com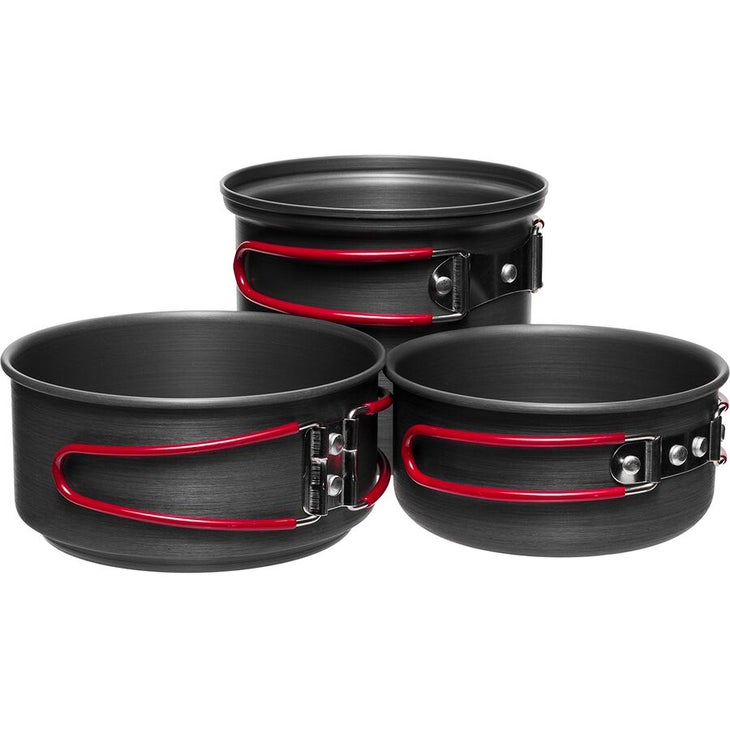 Goal Zero Guide 10 Plus Solar Kit With Nomad 5
$63.96 (20% off, was $79.95)
For longer excursions to the backcountry where you need to keep your camera, GPS, or phone charged, this compact solar system will help you do so. It is a solar panel/battery pack combination, so you can use the panel to charge devices or the battery pack, and use the battery to charge devices after the sun goes down.
View the Guide 10 Plus Solar Kit With Nomad 5 at Backcountry.com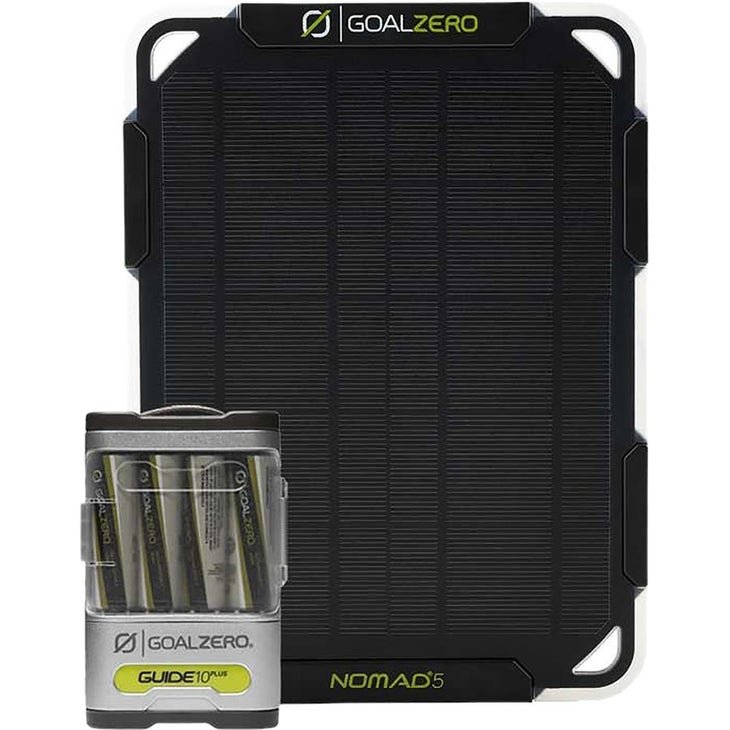 Hydro Flask 18oz Standard Mouth Water Bottle
$22.46 (25% off, was $29.95)
This insulated water bottle from Hydro Flask will keep your cold drinks chilly for 24 hours, and your hot drinks steaming for up to 12 hours. It is constructed of double-walled stainless steel for both insulation and durability, and the non-porous inner walls prevent bacterial buildup and unpleasant odors.
View the 18oz Standard Mouth Water Bottle at Backcountry.com
ALPS Mountaineering Apollo Pillow
$20.96 (30% off, was $29.95)
The Apollo Pillow is an inflatable, packable, and essential piece of camping gear. Being so small and lightweight, the Apollo allows you to comfortably lay your head wherever you wind up in the backcountry, while being hardly perceptible when stuffed in your backpack.
View the Apollo Pillow at Backcountry.com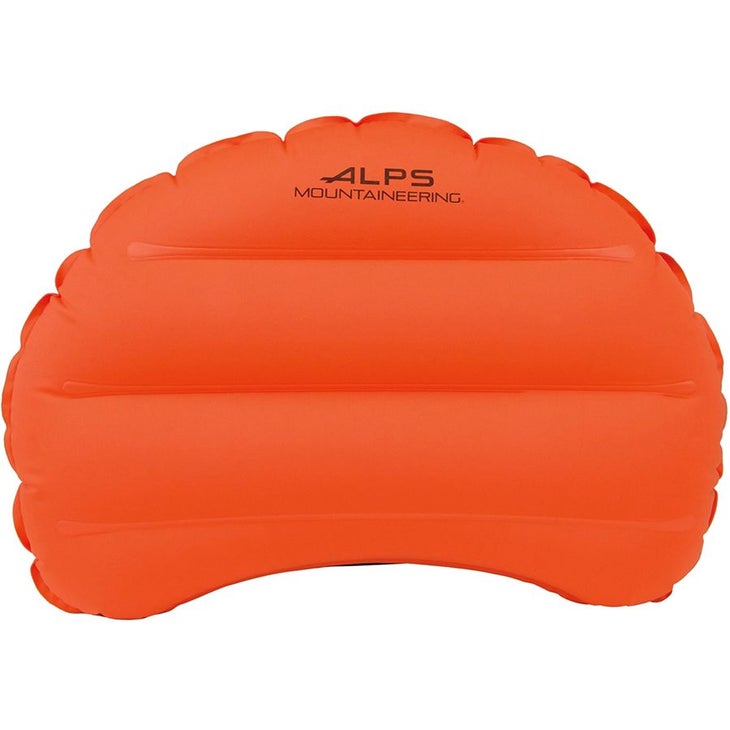 Stoic Lightweight Trail Chair
$17.46 (30% off, was $24.95)
Nothing quite compares to the feeling of rocking back and forth and slowly dozing off in one of these foldable camp chairs next to the fire after a day of rock climbing. The buckled side-straps create a self-supporting system that is super comfortable, while being way more convenient to pack than some bulky metal-framed lawn chair.
View the Lightweight Trail Chair at Backcountry.com