[Review] Peak Nutrition: Smart Fuel for Outdoor Adventure
Heading out the door? Read this article on the new Outside+ app available now on iOS devices for members! Download the app.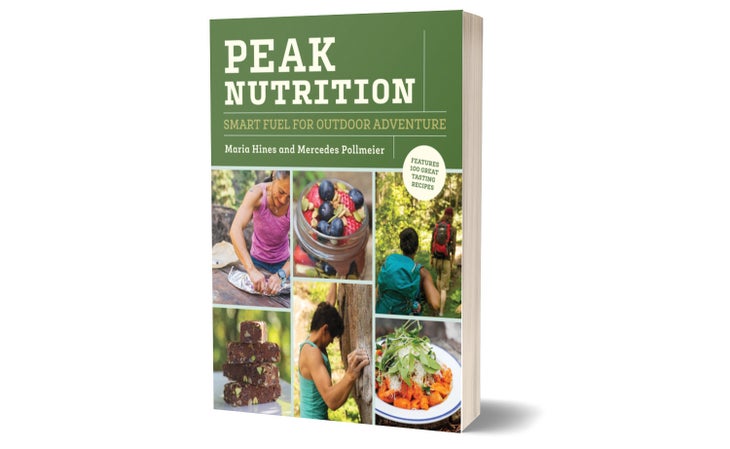 Co-author Mercedes Pollmeier summarizes Peak Nutrition's basic premise in the preface. She writes, "This comprehensive resource for professional and recreational mountain athletes is different from other nutrition guides: your results will come from lasting habit change, where you will feel in control of your eating habits while eating delicious food." The term "habit change" is important. Not only does Peak Nutrition explain the nutrition concepts you need to eat right for your chosen mountain sport, but it goes in-depth on tactics you can use to make lasting change to your eating habits in an approachable way.
This surprised me when I dove into the book. I expected to turn the opening pages and find explanations of the various energy systems and macro-nutrient recommendations for climbing disciplines. That information is there later in the book, for sure. But instead, after the introduction, we get nearly 20-pages about motivation and psychology. It's a testament to the practicality of authors Maria Hines and Mercedes Pollmeier. Knowing what to eat doesn't help if you don't eat it.
Climbing Book Club
We recently launched a new Facebook group to discuss climbing literature: Climbing Book Club. We're covering Peak Nutrition now, and we're offering members 25% off their copy. Join the group then check our posts to find the coupon code.
As you would expect of a nutrition book, Peak Nutrition does contains an ample assortment of tasty recipes, complete with nutrition information for each, but more than half of the book's 333 pages is dedicated to education. It starts with a thorough guide to the previously mentioned habit-change strategies, then goes on to explain everything else you could need to know about optimizing your body for sport performance, spare actual physical training. Nutrition gets the most attention, but the book also dives into other topics that affect performance like sleep and stress. It would've been just as accurate to call the book "Peak Health."
Peak Nutrition is written for mountain athletes of all kinds. Climbers get the most attention with advice broken down by discipline, from multi-day alpine climbing, to single pitch climbing, to bouldering, but other sports are covered as well. Mountain bikers, snowboarders, backpackers, and other outdoor athletes will all find advice specific to their activities. There's also a section dedicated to aging athletes, as well as a section with women's specific advice. Everyone should be able to find tips tailored to their situation and sport.
The author's emphasize experimentation, and I thought this was one of the places the book shined. As they state, a lot of nutrition science is still in the early stages. We only know so much. Instead of giving set rules, Peak Nutrition explains what we do know and gives the reader a starting point to build from. For example, for a sport climber, they recommend eating 40-50% carbs, 20-30% fat, and 30% protein. They follow this by saying, "Scale the numbers up or down to see what feels best for you." We're all different, and that's taken into account. The book also approaches popular diets with an open mind. If you're interested in trying any restricted diet, whether it's vegetarian, vegan, ketogenic, or paleo, there is advice. Even the fringe-seeming carnivore diet isn't dismissed by the authors. They merely say we don't have much research about it. Instead of telling you what diet to follow, Peak Nutrition helps provide the tools so that you can evaluate if a specific diet is working for you.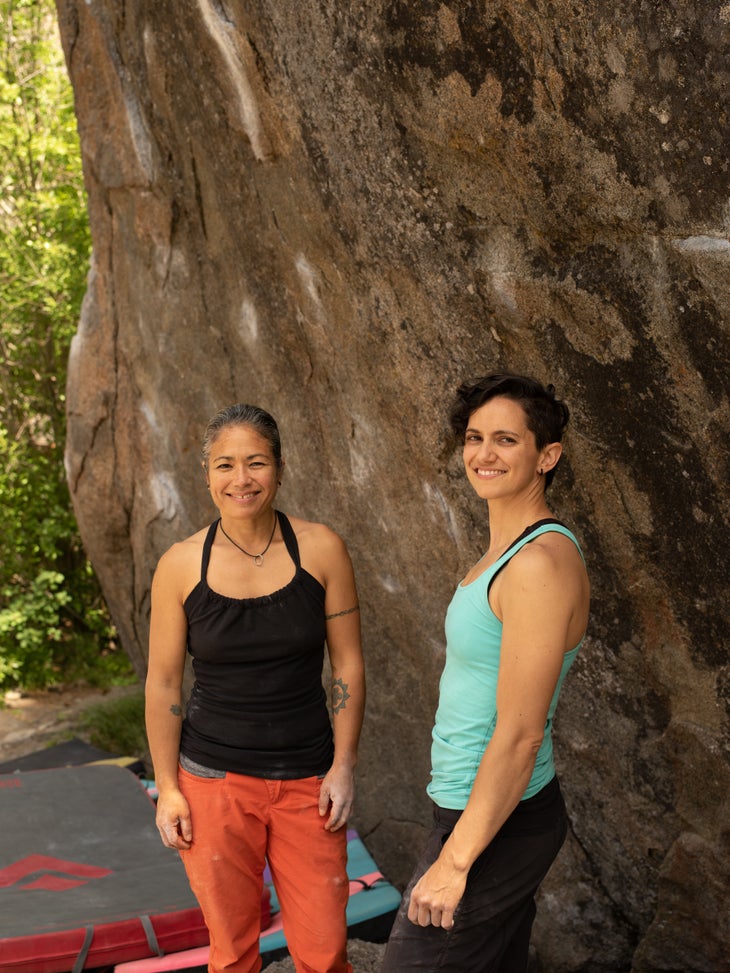 Other nutrition-related topics include proper hydration and a thorough supplement guide. If you're interested in supplements, Hines and Pollmeier break down what you can take and why you should take it, and provide a recommended dosage for each item.
Oh, and those recipes. I've read a bit about nutrition over the years. I feel like I'm at a point where I understand the basic concepts, but often get stuck on the execution. I have, in the past, resorted to eating slow-cooked sweet potatoes with no seasoning for dinner every night because I didn't know of any other carbs that were low on the glycemic index. You will not have that problem with Peak Nutrition. The authors basically attached an entire healthy recipe book to a performance nutrition education book. It's like two books in one. You can read about the concepts of healthy eating for your sport, learn about meal planning, and then cook a recipe like cheesy skillet potatoes—which taste much better than plain sweet potatoes, trust me—and understand how it fits into the big picture of your diet. There are sections for snacks, salads, entrees, breakfasts, desserts, and libations (non-alcoholic, as you might have guessed). Co-author Maria Hines is a chef and restaurateur, and her expertise shines in these delicious dishes.
Overall, I left Peak Nutrition feeling like I had the tools I needed to take control of my diet to improve both my climbing and overall health. The book was a refreshing read among all of the conflicting nutrition information out there. Instead of focusing on right and wrong, it pushed me to try things and find out for myself. If you're looking to improve your nutrition—the often-ignored pillar of sports performance—Peak Nutrition will get you there.