Shoemasters: The Story of Acopa
Dario Piana reflects on the history of his climbing shoe company, and the people who made it great.
Climbing shoes are the one piece of gear that actually makes a difference while climbing. Yet, perhaps strangely, they were traditionally manufactured by people who didn't climb. Climbers were left to climb in shoes designed by non-climbers, while manufacturers tried to understand what climbers needed and to produce shoes that fulfilled those needs. 
Climbing legend John Bachar was a pioneer in bridging that gap. By the early 80s John, who'd already made a name for himself as a bold free-soloist, began collaborating with a well-known European manufacturer. John learned all he could about design, construction and materials, proposing changes, new ideas and improvements. Some were adopted, while many more were considered too radical or too difficult to implement. 
By the time I first met John in 2001 at a trade show, his designs had become renowned worldwide. They had also been studied and emulated by other shoe manufacturers. However, I learned that much of what he wanted to do remained undone. He'd become frustrated by the resistance to implementing certain changes and by the inability of manufacturers to understand why those changes were so important.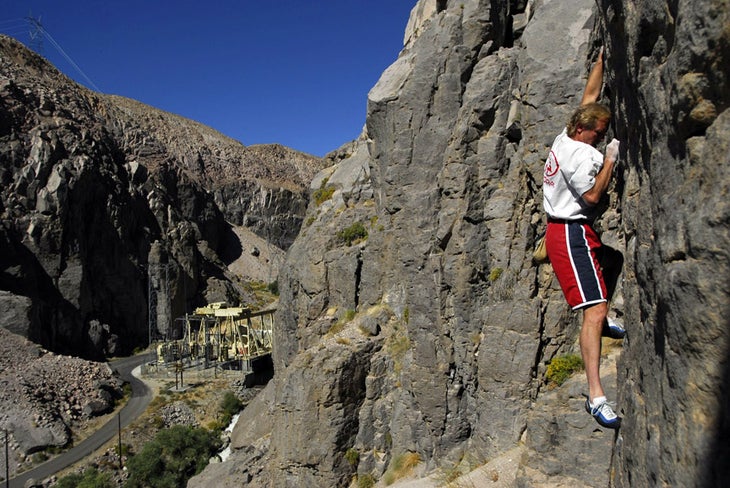 Almost 10 years earlier, reading and watching videos of John's legendary solo ascents had inspired me to start climbing. Although I seldom climbed without a rope and never climbed at John's level, like many climbers, I too had initially been discouraged by how uncomfortable most climbing shoes were. Then, in 1994, I bought a pair of climbing shoes built by Ernesto Vázquez, a local shoemaker in Guadalajara.
Ernesto, a gifted craftsman and a climber himself, had also studied John's designs and had recently started building shoes at home. They were not only high-quality, but also the most comfortable climbing shoes I'd ever worn. So comfortable that they actually allowed me to climb better. 
I was so excited to find comfortable climbing shoes that I approached Ernesto and proposed we found a company to manufacture them. From the very start, our mission was to build the best climbing shoes in the world. By 1997 we founded Acopa and set up a small factory in Guadalajara. That is how I found myself at that trade show in 2001.
Having met famous people before, I didn't consider myself easily star-struck. But meeting Bachar for the first time was different. I walked by, recognized him and kept walking. Then I walked by again, just to make sure. I almost walked away but decided I had to shake his hand. He instantly made me feel at ease. When I mentioned we made climbing shoes, he asked to see them. As a former musician, I felt as if one of The Beatles had asked to hear one of my songs. I pulled them out of my backpack and handed them over. To my relief, he seemed impressed. Later that day we shared a few drinks.
About a year later, I got a call from John asking if I'd be interested in working with him to make a new line of climbing shoes. I jumped at the chance. Within another year, along with Steve A. Karafa, Jr., we'd formed a new company in the US and became partners. 
John started flying to Guadalajara regularly. We worked at the factory during the day and climbed almost every afternoon. Pretty soon he, Ernesto and I had designed what would become the first line of Acopa climbing shoes. This included the Aztec, Chameleon, Spectre and two radical new designs; the B3 and Sidewinder.
The B3 and Sidewinder represented a groundbreaking departure from traditional climbing shoe design. They were based on John's idea that climbing shoes should conform to the natural shape of a climber's foot, rather than forcing climbers' feet to conform to unnatural shapes. Nothing like them had ever been produced. It was a major challenge from the manufacturing perspective, but one we relished in taking on. These were the shoes John had always wanted to build.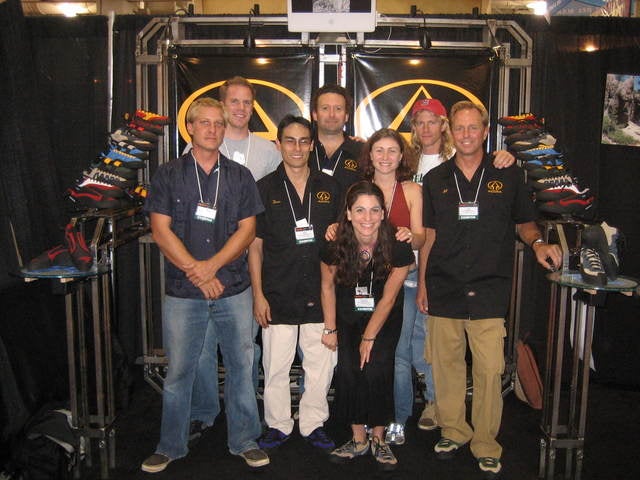 Over the next few years, we continued working together, learning from each other. Ernesto's talent allowed John's ideas to take shape and, along with our own, they developed into what became Acopa's design philosophy.
Part of this philosophy is that climbing is, at its essence, an adventure. Climbers never know exactly what they might encounter when attempting a new route. Finding new lines and attempting first-ascents is the essence of what motivates us. That's why every one of our models has to be versatile enough to climb whatever you might encounter. 
John's passing in 2009 was a painful personal loss and a major blow to our company. It took us a few years to re-group and it took the loyalty and inspiration of our friends and customers to call us back. By 2018, Ernesto, his son Diego (now a competitive climber) and I had found the right partners to gear up again. 
Many of those friends asked us to bring back the models they knew and loved. We worked hard to retain everything they loved about those classic models, while incorporating various advances and improvements in the process. This is how we designed the new versions of the Aztec, Chameleon, Spectre, Merlin, Enzo, B3, Legend and, of course, the JB.
Our new partners, Fredy, Adrián and Sergio are not only strong and experienced climbers; they also share our original vision, ethics and values. We all believe indoor and outdoor climbing are complimentary rather than opposite pursuits. We all share a deep appreciation for the history of climbing, as well as a commitment to quality, constant improvement and responsibility.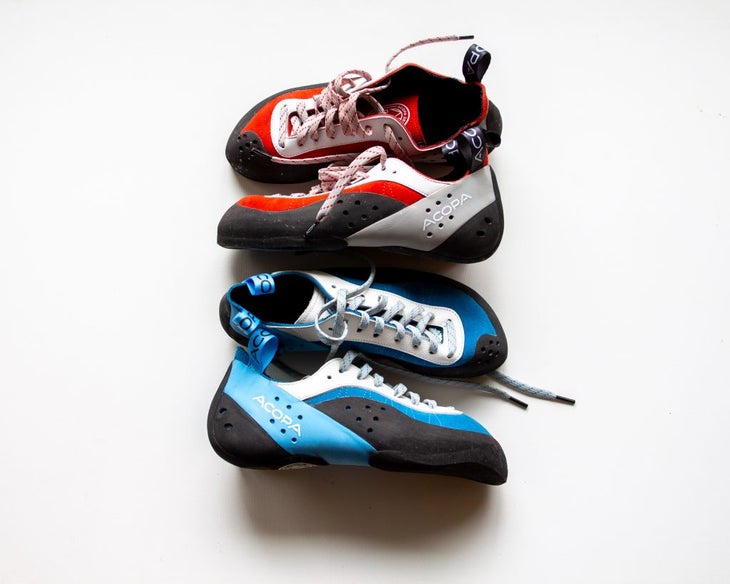 Today, we've once again taken on the mission of building the best climbing shoes in the world. We are again a company of climbers, for climbers. With the values and ideas originally developed with John as our firm foundation, we continue innovating and developing. With every shoe we make we seek to faithfully represent those values. No gimmicks; just comfort, quality and high-performance. That is the soul of Acopa, and it's instilled in every pair of Acopa climbing shoes.