What to Eat to Crush Your Climbing Day
You train, buy the best gear, stay stoked and try to give yourself every advantage on the rock or in the gym, but you run out of energy part way through. You aren't eating the right foods.
---
Join Climbing
Create a personalized feed and bookmark your favorites.
Join Climbing
Create a personalized feed and bookmark your favorites.
Join for free
Heading out the door? Read this article on the new Outside+ app available now on iOS devices for members! Download the app.
Joe is working a tricky boulder problem during a comp. He's already climbed a couple rounds and did well. But now he's falling on easy moves. He feels weak. He feels shaky. Figuring out the beta seems impossible—his brain just isn't working right. He's getting tired.
Joe is experiencing symptoms of low blood sugar because he didn't eat enough. Some symptoms include:
    Feeling weak, shaky, or dizzy
    Feeling irritable or angry
    Difficulty concentrating
    Fatigue
Is there something Joe could have done to prevent this? Aside from proper training and conditioning, the answer lies in your nutrition.
30-60 Minutes Before you Climb
If you have 30-60 minutes before you climb, eat foods that contain quick-digesting carbohydrates. Foods like:
      1 oz. pretzels
      1 white mini-bagel
      1 piece of fruit—apples, bananas, oranges, etc.
      ¼ c dried fruit
      8 oz. sports drink
      2 sheets graham crackers
      8 oz. chocolate milk
      1 packet sports gels (like Gu)
      1 packet sports gummies and chews
Carbohydrates give you quick energy for climbing. They are digested rapidly and taken up into your bloodstream and into your cells.
If you're less than 60 minutes away from your turn to climb, avoid foods with more than 10 grams of protein, 4 grams of fat, or 5 grams of fiber. Protein, fat, and fiber all slow down digestion. If you eat foods with too much fiber, fat, and protein, the food won't be digested quickly enough to help you during the climb. You may be left with a heavy stomach and not enough fuel getting to your muscles. I've never met anyone who likes to climb on a full stomach!
---
 2 Hours Before You Climb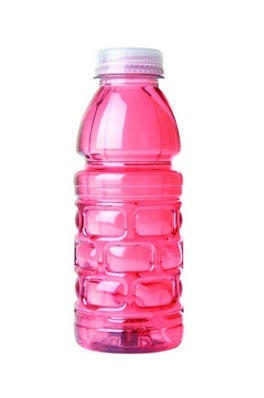 If you have two to four hours before you climb, your body has some time to digest food. This means you can add a little protein, fat, and fiber, such as:
    Peanut butter and jelly sandwich with chocolate milk or protein shake
    Tuna wrap with cheese and a side of fruit and yogurt
    Oatmeal with milk or almond milk, bananas, and walnuts
    Fruit smoothie and a protein bar
    Trail mix and an apple
    Jerky
    String cheese
    Nut butter pouches
These types of foods give you longer-lasting energy and are slower to digest. Eating them a few hours before you climb will help you start your comp fueled and ready to go.
---
 Have a hydration plan: Hydration can play a key role in climbing performance. Some symptoms of dehydration include:
    Lightheadedness, shakiness, or dizziness
    Difficulty concentrating or confusion
    Dark urine
    Fatigue or lethargy
    Nausea
In general, climbers need about eight ounces of fluid (either water or a sports drink) per hour of climbing. If you are competing in hot or humid weather, you may need more. You'll need electrolytes if your comp is at a higher altitude than you are used to, it is hot or humid, or you sweat a lot. You can use a sports drink with electrolytes, or electrolyte tabs dissolved in water. Experiment during training to see what works best for you. Remember, nothing new on comp day