How John Long Found Himself Ropeless on a Rainy Slab—And How He Stayed Alive
Guided by Herman Buhl's famous "truisms," a young John Long gets into a ropeless jam high on Tahquitz Rock.
Herman Buhl nearly killed me, which is a curious thing since the great Austrian mountaineer died 20 years before I nearly met my maker soloing at Tahquitz Rock in southern California. But it was Buhl's fault, nonetheless. It was also to his credit that I learned a pivotal lesson in the process.
Like typical upstart climbers, Richard Harrison, my climbing partner back then, and I were obsessed with the sport. When we weren't climbing we were reading about it. Our favorite tome was Buhl's classic, The Lonely Challenge. We perused that book so often that cover fell off during our senior year in high school. Make that my senior year. Richard quit Upland High because it cut into his rock time.
Anyway, we committed numerous Buhl proverbs to memory and recited them. Whenever one of us got strung out on a sketchy lead we'd lip our favorite line, "Every man must make his own choices, and every man must climb his own mountain." This Buhlism had a magical capacity to steady us. Never mind that Buhl was a mountaineer and we were strictly rock climbers, that our eyes were set on El Capitan, and not the Eiger or Broad Peak. This had no bearing on our idolization of the mountaineer. It was all about Buhl's attitude, his commitment to the "Lonely Challenge" as the one and only passion worth pursuing—at all costs.
Buhl's proverbs spelled out an approach to life, and they equipped our early climbs with a sureness of purpose, a significance and a dizzy sense of romance, gifts we would carry in our hearts for decades. Gifts that nearly got me killed soloing a moderate route at Tahquitz Rock long before I knew what I was doing.
Freshman year at college, my roommate had a trashed old red Triumph, a wheezing British rust bucket with four bald tires, a cranky trany and a dozen oil leaks. So long as I returned the Triumph with more gas than when I started—which I never did—I could borrow it whenever I wanted—which I always did. By stacking my courses at the beginning and end of each week, I had Wednesdays free, and I'd always spend them with Richard, reciting maxims from The Lonely Challenge and bouldering ourselves to smithereens up at Mount Baldy or out at Roubidoux.
Richard couldn't make our scheduled rendezvous at the boulders, so on this particular Tuesday night, while post-holing through Beowulf, a fantastic plan burst into my head: At dawn the following morning, I would borrow the Triumph, putt two and a half hours up to Tahquitz—barring breakdowns—and solo one of the 800-foot climbs on the balding southwest face. I pitched Beowulf aside, packed two PB&J sandwiches and a quart of water in my daypack and tossed and turned all night anticipating the coming day's heroics.
I set off at 5:30 a.m. and gunned the old Triumph out past Beaumont and the turnoff for Idyllwild. Steaming and farting up the zig-zagging road to Tahquitz, I kept picturing Buhl during his many ascents in the Alps, where he'd trudge in alone, solo a world-class climb in nothing flat—encountering various life-and-death jams that he'd master perfunctorily—then trudge out 30 miles through waist-deep snowdrifts, back to a log fire, a loaf of bread and a block of cheese in his Bavarian chalet. I imagined myself high on the white ramparts of Tahquitz, moving with a sureness of purpose remarkable in the annals of mountaineering.
The Tahquitz parking area was empty—not unusual for a weekday, and a vivid reminder of the solitary nature of my adventure. Thirty minutes and seemingly 1,500 switchbacks later, I kicked back on Lunch Rock, Tahquitz rearing directly above, shrouded in gloomy shade.
The normal sounds so evident on weekends—the ringing of hammers and pitons and bantering between partners—were conspicuously absent. All was dead quiet save for the purr of wind passing through the pines. I glanced up at the wall and swallowed hard. A Lonely Challenge indeed. The PB&J sandwich stuck in my throat, and I gave up after a few bites. I repeated a few Buhlisms to muster resolve, laced up my red, sweat-hardened canvas PAs, cinched up my chalkbag and hiked 50 feet up to the rock.
Despite cragging at Tahquitz for nearly two years, I'd climbed but a handful of the classic routes, the old stand-bys in the 5.4 to 5.7 range and a number of harder testpieces. I wasn't about to solo one of those grim lines, with their oily granite holds and complex route-finding. Instead, I strove to knock off something in the low range and well within my ability. To keep the game sporting, I figured I'd just spontaneously pick a line without checking the guidebook. Now, gazing up at a maze of criss-crossing flakes and cracks and glassy face interludes, I felt a momentarily flinch in my conviction.
Buhl might have held true to his words till the end, but I longed for my dorm room, a bottle of beer and one of those curvy freshman girls who didn't know the difference between a rascal and a prince.
I picked an easy gully and started chimneying. With every upward move my anxiety pushed into excitement. I was on-line, thrilled by the feeling of self command.
Like most Tahquitz crack systems, the chimney ended after 50 feet, forcing me out right and onto a grainy face. I wandered over the slab and moved up to a short handcrack that ran 100 feet, finally petering out below a big ledge. As I climbed I found a cozy rhythm, moving steadily up the 60-degree wall; but the climbing, around 5.3, felt too easy to support the heroics I'd painted in my head, so I moved over and began stemming up a steep corner, simple enough to stay calm, and just stiff enough (perhaps 5.6) to feel legendary. Life was a glorious sunrise.
I encountered a bushy tree at the top of the corner—a trifling obstacle if you had a rope and partner. But without either I didn't dare handwalk up the dangling vines and limbs clogging the corner, fearing they'd snap. No choice but to burrow into a regular hedgerow, teeming with piss ants, finally groveling onto a small shelf where I started cuffing myself to clear off the insects. One dauntless ant crowded into my ear and began traipsing about the actual drum until I feared madness. I violently shook my head and thumbed my ear, but the ant kept marching.
Desperate, I tried a couple delicate probes with a twig, and finally evicted the ant, but my nerves were fried. That's when I noticed dark clouds had swarmed up the valley when I wasn't looking and presently were swirling up and around the rock. I instinctively pictured Buhl high on the snow-swept flank of Broad Peak, his eyes fixed with resolve.
"Through wind and through snow, few men hear the call to push on," said Herman.
"I hear that," I replied.
I can't recall much about the next few hundred feet, only that I kept traversing around, from one flake system to another, and that every time I'd find a ledge or shelf, I'd wander back and forth trying to find a crack I could plug into and stay anchored to the wall. The cliffside remained low-angled, and most of the routes here were 5.7 or easier, though folks had strung together blank bits between features to produce a few 5.10s, climbs I definitely sought to avoid. Route-finding was now my principal concern.
An arching corner 20 feet up and right looked promising, and appeared to angle into a big overlap/chimney a hundred or so feet above. But I didn't much care for the bald face looming just above—no more than 55 degrees, granted, but clearly as smooth as Michelangelo's Dying Slave.
"Adventure is not for every man," Herman chimed in. "And that's the charm of it." Try as I did, I couldn't spot the charm on that holdless slab.
"Occupational hazards," I said to myself and stepped onto the slab, a piece of rock any roped-up beginner could waltz without pause. But moving onto that windowpane, 400 feet off the deck, with no rope, and shod in the iron-hard rubber soles of the 1970s, had me gritting my teeth and holding my breath.
This was a one-move-a-minute affair, and I became so focused on the nuances of every sensation under my feet and hands that it had probably been sprinkling for several minutes before I noticed the rock bore a thin film of water. That meant that the only dry holds were the ones under my feet, a concept that froze me solid. My mind went blank until my hero piped in: "Dangers easily managed are not true dangers," he said. "True dangers are those that most men foreswear."
Here again was another of those vicious Buhlisms that Richard and I had literally worn out—Buhl's answer to all those meek souls who questioned why he would risk everything for the Lonely Challenge. But now his words sounded like a cruel jest, and I believed in my heart that the Austrian had duped me into a lethal jam where I would learn, all too late, the folly of his asinine proverbs. It struck me that the same realization had likely come to Herman as he plunged to his death after stepping off that fateful Himalayan cornice, and I imagined the grizzled Austrian, up there in the clouds, laughing at me.
My boots were starting to ooze down the slab. It wouldn't be long now.
I swore at Buhl for swindling me into a knotty-pine box and kept at him until I'd worked myself into a rage. Buhl might have held true to his words till the end, but I longed for my dorm room, a bottle of beer and one of those curvy freshman girls who didn't know the difference between a rascal and a prince. I longed to read Beowulf, cover to cover. Jesus, I wanted off that slab.
With new resolve I straightened, paddled a half dozen moves up the soaking slab and found myself on a middling shelf beneath the chimney. I slunk back into the depths, wondering what just happened. Malice toward Herman had gotten my boots moving, but something else had happened, some internal shift. For a moment I wondered who I was. I had a hunch that if I simply pressed on, things might clear up a bit. I started ratcheting up the chimney.
In 50 feet the chimney pinched and arched over, leaving me to exit on handlebar-sized holds. Six hundred feet off the deck now and the drizzle had scarcely eased. But rather than rage against the difficulties, I found myself choosing them, and the world transformed under my boots. I reefed over the chickenheads, steep but simple, and scrambled to the top via a final grainy slab.
Most all the way up that cliffside I'd experienced two climbs and two lives—the one I believed I wanted, and the one I actually lived. By embracing actuality, "through wind and through storm," as Buhl would put it, I began quietly appreciating, rather than boycotting, the only life I could call my own.
An hour later I push-started the old Triumph and rolled  down to the road for home. The old rust bucket overheated just outside Fontana, and I burned my hand when the radiator geysered over. Just then another truism from another icon, the British mountaineer Don Whillans, popped into my head. "Aye," he said. "It's a good life provided you don't weaken."
And what happens if you weaken? I asked as I watched an angry red welt swell up from my hand.
"They bury you."
This article appeared in Rock and Ice issue 126 (July 2003).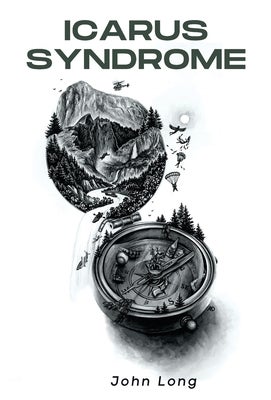 Longtime Rock and Ice and Climbing contributor John Long, one of the original Stonemasters, is perhaps best known for his first free ascent of Astroman and first one day ascent of the Nose of El Capitan. He is the author or editor of over 30 books and the recipient of the American Alpine Club Literary Award. You can purchase his latest book, "Icarus Syndrome," published by Di Angelo Publications here.