2014 Golden Piton Awards: Breakthrough Performance
OUR THIRTEENTH ANNUAL YEAR IN CLIMBING
Heading out the door? Read this article on the new Outside+ app available now on iOS devices for members! Download the app.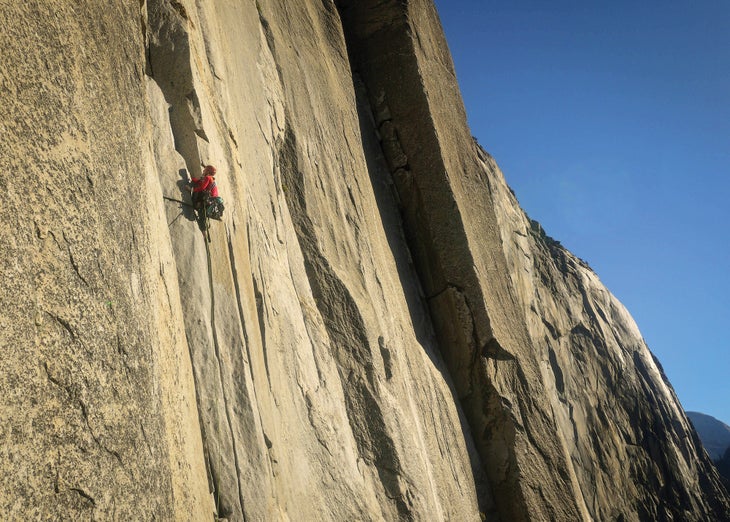 Winner: Libby Sauter
"I wouldn't say this year has been out of the ordinary, except that some of my exploits have caught a bit of media attention," said Libby Sauter. True, the 30-year-old isn't cranking V13 or freeing El Cap, but she was the common thread among some of 2014's most impressive big wall ascents, with a variety of partners. Hence the attention.
In February, Sauter, Althea Rogers, and Niels Tietze traveled to Chile to complete the first ascent of Cenizas a Cenizas (5.10 R A3), a 4,000-foot granite prow that looks like the Nose except it's 15 miles up a previously unexplored valley in northern Patagonia. This past fall, Sauter climbed the Nose and Lurking Fear on El Capitan in a single day with Quinn Brett—a first for two women. Then, with Mayan Smith-Gobat, she set a new women's speed record for the Nose: 4 hours, 43 minutes. "I also climbed my first 5.13 route, but that really isn't noteworthy, except to me!" she said.
"My success on larger objectives, despite being a mediocre hard climber, probably can be attributed to two main things: good overall big-day fitness and, more importantly, a degree of comfort with certain risks," Sauter said. "When climbing with Mayan on the Nose, I led the first 16 pitches on just one double rack, never stopping to get gear back and primarily only clipping fixed gear for pro. I have to be comfortable with big run-outs and simul-climbing."
Sauter earned her big wall skills working for the YOSAR team between 2009 and 2011. "The strength and depth of skills of all the women around was—and is—the most impressive and influential force for me," she said. "Women like Lorna Illingworth, Althea Rogers, and Chantel Astorga really helped motivate me and expand my perception of what was possible." Now, Sauter works as a pediatric heart nurse for an international agency, helping to set up surgical programs in developing countries—this winter she was working in Kyrgyzstan. "I get two- to five-week assignments, then have a nice chunk of time off for trips," she said. "It's the perfect climber schedule."
Two Questions With Libby Sauter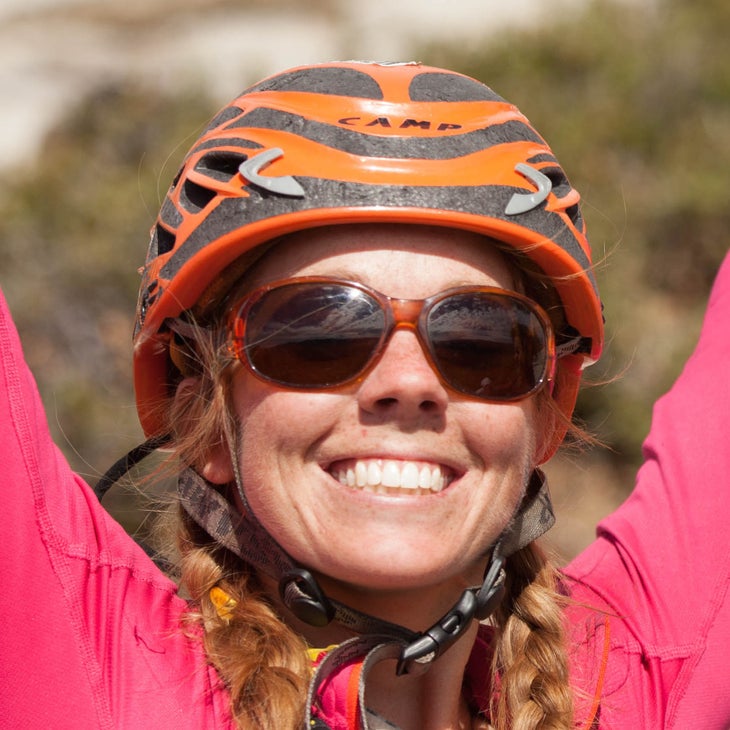 Where would you most like to climb?
The Karakoram. Such gorgeous granite!
Favorite post-send treat?
Cheddar popcorn.
See more 2014 Golden Pitons winners: