8th Annual HERA Climb4Life Utah Raises Over $80,000 for Ovarian Cancer Research
Heading out the door? Read this article on the new Outside+ app available now on iOS devices for members! Download the app.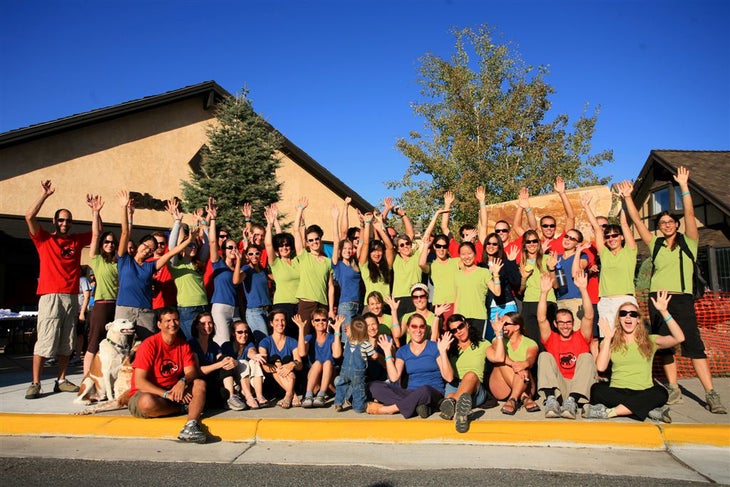 Spirits and fundraising were high during rock climbing benefit for the HERA Women's Cancer Foundation
Rock climbing has never felt so empowering, or at least that was the sentiment expressed by everyone participating in the 8th annual HERA Climb4Life Utah, held Sept. 17-20 in Salt Lake City. Over $80,000 was raised by participants and volunteers, which will support the HERA (Health, Empowerment, Research, Awareness) Women's Cancer Foundation's ovarian cancer research and awareness initiatives. Just over 100 climbers, including several school groups, attended the event along with 66 volunteers and 16 pro climbers. For the eighth consecutive year, the event was presented and hosted by Black Diamond Climbing Equipment. New for 2009 was HERA's involvement with the University of Utah's Susan Sandoval Run for Ovarian Cancer , which attracted 500 participants. The event raised over $20,000 for ovarian cancer awareness and research programs. Though the energy level during the weekend was high, one distinct difference from previous years was the absence of HERA's founder Sean Patrick. Ms. Patrick, who established the HERA Foundation and the annual Climb4Life fundraiser in 2002, passed away in January 2009 from complications due to ovarian cancer.
Under Patrick's guidance, the foundation has made great strides in raising funds for ovarian cancer research and awareness. A special tribute to her life took place on Friday evening at the Salt Lake City Library, as a part of the "Best of the 5 Point Film Festival" media event. A slide presentation featuring inspiring quotes from Patrick was set to a compilation of her favorite music. "You can deal with it with a bad attitude or a good one…and life is just more fun with a good attitude" is what Patrick often said of dealing with her life after her late stage ovarian cancer diagnosis in 1997. According to event coordinator Hilary Silberman, "Sean's spirit was felt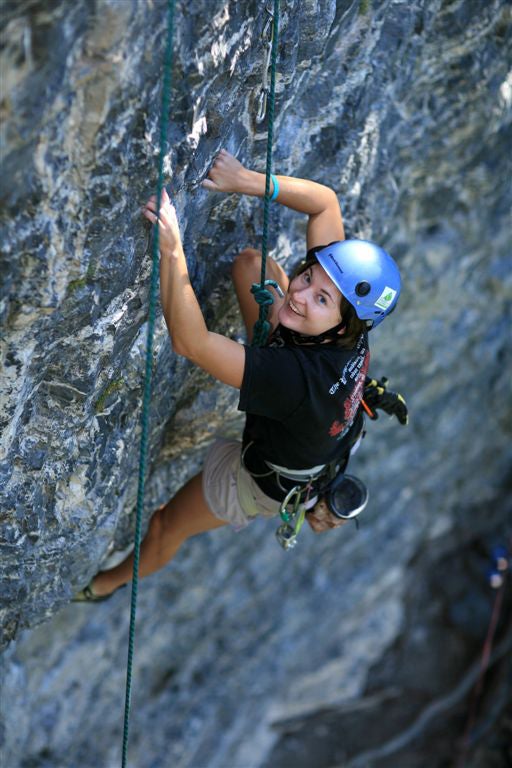 throughout the event. She touched so many lives and she will continue to do so as the HERA Foundation continues to grow and do the work that Sean was so passionate about."
This year's top individual fundraisers were James Nice of Los Angeles, Calif., Lara Usinowicz of Evergreen, Colo., and Samantha Lockwood of Philadelphia, Pa., respectively. Lockwood is a 34 year old two-time ovarian cancer survivor, Nice lost his mother to ovarian cancer, and Usinowicz's mother is currently battling the disease. Both Lockwood and Nice were elected to HERA's board of directors earlier this year and Usinowicz is a former HERA board member. The top three fundraising teams were Serenity, Bury the Dragon, and Sibling
Slabsters. Top individual fundraisers and team fundraisers received gear prize packages.
"We are thrilled with the results of this year's event. The organizing committee, volunteers and the event participants deserve the highest praise for their dedication to the mission of the HERA Foundation," says Danni Lederman, executive director of the HERA Foundation. "This event continues to prove that when a community comes together, it has the ability to make a significant difference."
On Friday evening, prior to the tribute to Patrick, HERA recognized Montrail as the 2009 recipient of the HERA Power of One Award, an award that is dedicated to the idea that it takes the commitment of just one person, company, or community to create change in the world. Montrail, a Calif. based manufacturer of trail running and hiking footwear, has supported HERA since 2004 and became HERA's first Visionary sponsor in 2008. This year, Montrail stepped up to partner with HERA in the Susan Sandoval Run for Ovarian cancer. Juanita Ah Quin of Montrail accepted the award.
Scott Paramski received this year's HERA Angel Award. Paramski is Patrick's longtime life and business partner, who played a key role in establishing the foundation. A highly acclaimed graphic artist and principal of the Impact Group in Carbondale, Colo., Paramski continues to volunteer his time as the foundation's art director. He's been a familiar face at Climb4Life events around the United States since the event series' inception in 2002.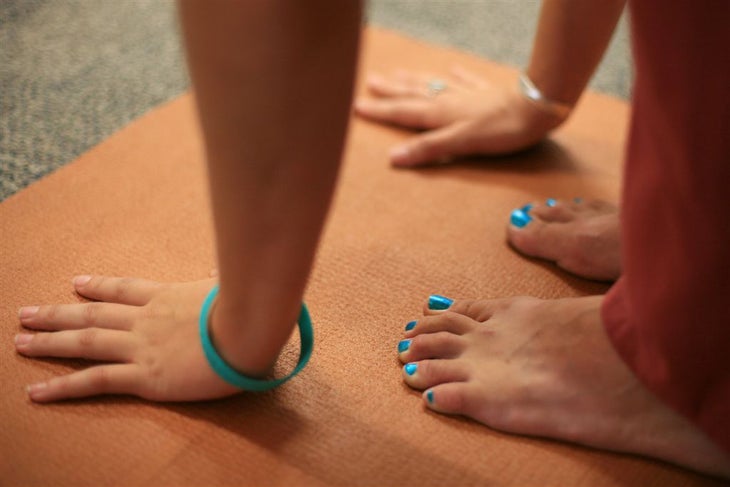 Following the event format that has made Climb4Life Utah one of the most attended events in rock climbing, the weekend included two days of climbing in the Wasatch Mountains, yoga classes, a meet and greet at Café Trio in Salt Lake City, the "Best of the 5 Point Film Festival" media event, a Saturday night dance party, a gear drawing for those who raised over $750 for the foundation, and goodie bags loaded with prizes from HERA's sponsors.
In an effort to deliver its message to women and men outside of the rock climbing community, HERA was a sponsor of the Third Annual Susan Sandoval Run for Ovarian Cancer. "The event was a huge success," says Renee Chase of the University of Utah, explaining that the funds will be used to increase the awareness of ovarian cancer and its symptoms, as well as perform research on this devastating disease. "The race completed a three-day series of events that included a half-day course of symposiums, lectureships and fun activities focusing on gynecologic cancers, which was sponsored by the University's department of OB/GYN. Our success would not have been possible without the support of our sponsors that include the HERA Foundation, Montrail, Millcreek Broadcasting, Tom Peterson, Dan's Foods, to name a few."
HERA Climb4Life Utah, the signature event of the three-city HERA Climb4Life series, and the Susan Sandoval Run for Ovarian Cancer took place during National Ovarian Cancer Awareness Month. These events serve as a platform to bring great public awareness about ovarian cancer. Johns Hopkins University reports that 1 in 57 women will be diagnosed with ovarian cancer in her lifetime. With early detection, more than 90 percent will survive. Currently, only 24 percent of ovarian cancer is caught early. For more information on ovarian cancer, visit www.herafoundation.org. The next HERA Climb4Life event is in Washington DC, slated for February 20-28, 2010.
HERA Climb4Life Seven Summit Sponsors: Arc'teryx, Black Diamond Climbing Equipment, BlueWater Ropes, Evolv, FoxRiver, Guyot Designs, MadRock Climbing, Montrail (Visionary Sponsor), Mountain Hardwear, Omega Pacific, Patagonia, Petzl, prAna, REI, Rock & Ice, Sea to Summit, SMC, Stonewear Designs, Trail Runner Magazine, The North Face, and Women's Adventure Magazine.
Salt Lake City Sponsors:DJ Juggy, Front Climbing Gym, Gear Loop Topos, Great Harvest, Liberty Heights Fresh, Locals Have More fun, Mill Creek Coffee, Misty Murphy, Momentum, Panic Button Media, REI, Rico's. Rockreation, Cafe Trio, U of U Digi Labs, Utah Mountain Adventures, XYIENCE
About the HERA Foundation The HERA Foundation is a registered 501 (c)(3), whose mission is to stop the loss of women and girls to ovarian cancer by empowering women to take control of their health, empowering the medical community to find new directions in ovarian cancer research and empowering communities to provide support. HERA is an acronym for Health, Empowerment, Research and Awareness. For more information, visit www.herafoundation.org.