Absurd Ascents: 5 Everest Stories We Won't be Covering this Season
Heading out the door? Read this article on the new Outside+ app available now on iOS devices for members! Download the app.
"…you get these high powered plastic surgeons and CEO's, they pay $80,000 and have Sherpas put the ladders in place and 8,000 feet of fixed ropes and you get to the camp and you don't even have to lay out your sleeping bag. It's already laid out with a chocolate mint on the top. The whole purpose of planning something like Everest is to effect some sort of spiritual and physical gain and if you compromise the process, you're an asshole when you start out and you're an asshole when you get back."–Yvon Chouinard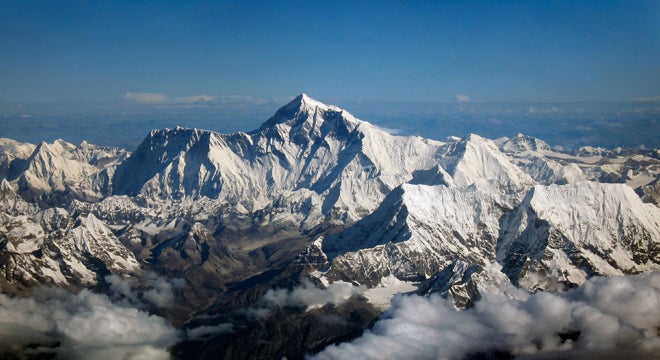 If you agree with Yvon, you'll probably get a laugh out of what the assholes have cooking on Everest this season.
I should probably point out, though, that I myself am a major asshole from time to time (I was guided up Denali in 2004 and have had guides on various media junkets—including a Patagonia sponsored trip in Chamonix last year). And, heck, I'd go to Everest and join the conga line if I got paid to. I'm generally a glutton for misery, so why not? It sure looks miserable.
But, I'm here at my sweet Ikea editing desk in sunny Boulder, Colorado getting a slew of press releases and news from Everest, so why not sit back and pass some judgment? Here are a few of my favorites.
1. Some guy will turn down the heat in his house and maybe some other stuff wirelessly from the summit
According to a press release from FIBARO, "Mountain climber Mariusz Malkowski, a 40-year-old technical services manager at Sigma Designs, a member of the 300-member Z-Wave Alliance, is aiming to prove that 'Home is Wherever You Are.' He will be climbing to the summit of Mount Everest — Earth's highest mountain at over 29,000 feet above sea-level — from where he will control FIBARO sensors and other Z-Wave powered devices located on the other side of the globe."
Malkowski is a Polish climber living in New Jersey, and he climbed the world's sixth highest mountain Cho Oyu in 2013 for a similar purpose—to lock the door to his home using a smart phone app. He successfully manipulated some smart home devices from his camp at 22,000 feet, but failed to lock his door from the summit due to a dead battery, as digitaltrends.com reported. He is one of the few this season attempting to summit without the use of supplemental oxygen.
Hopefully his internet connection is speedy enough so he won't have to doddle, getting further hypoxic. Would it not be a total tragedy if he boosted the relative humidity of his guest bedroom when he meant to unlock the door to his garage? From his phone. On Everest.
2. A "record holder" will set another "record"
Anshue Jansenpa is a 35-year-old mother and climber from India. She is the first mom to summit Everest twice in 10 days. This year she will strive to become the first mom to summit Everest twice in seven days.
If she succeeds, and of course we wish her luck, she will still only rank second in my book to Min Bahadur Sherchan, who in 2008, became the first 76 year-old man to summit. This is a record!
Records like these only reveal that we each set one every day of our lives. I will be the only Shannon Davis of my height and weight, born in Ohio in the 70's to crack a beer in Boulder county at 6:31pm today while wearing a Triangle Rock Club shirt. If I'm lucky.
3. There will be stand up comedy in basecamp
This fall, a host of comedians will "scale new comedy heights" by performing the highest comedy gig in the world, according to a press release. This will all be to raise money for Save the Children, a UK-based charity.
You will not find Louis C.K. or Zach Galafianakis, but you will find Rhys Darby (Murray from Flight of the Concords), four other guys we haven't heard of, and a yet to be announced special guest. If you can't be there in person, don't worry: There will be a documentary. Take a shot for every quip about the thin air.
4. There will be hordes of film crews sitting around
Alan Arnette's excellent blog is a great source of any and all Everest news (and mountaineering information in general).
From Nepal, he reports that "Many of the guides I spoke with said they have been approached to host film crews, but said the crews had no 'story line' and were going to be there in case there was another tragedy. Apparently there are as many as eight separate crews preparing to be at base camp."
So they will sit and contribute their share to the world's highest garbage dump hoping something terrible happens, while other stories from the region go untold.
5. Jake Gyllenhaal will be there
Well, sort of. Along with Keira Knightley and Josh Brolin, he's starring in a Hollywood adaptation of Jon Krakauer's Into Thin Air and other accounts of the 1996 disaster. The film will simply be titled Everest and comes out this fall.
They filmed part of the movie in Nepal and on Everest last season (the rest was filmed in Italy and in a studio in the UK). Here's a look at the climbers and their respective actors.
Scott Fisher – Jake Gyllenhaal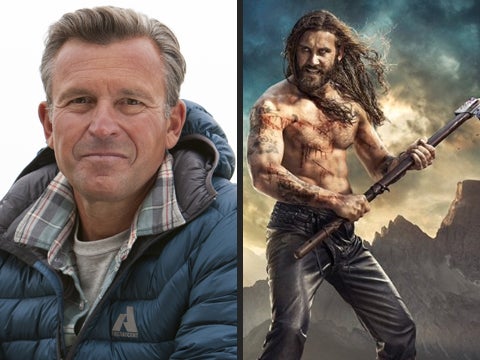 Ed Viesturs – Clive Standen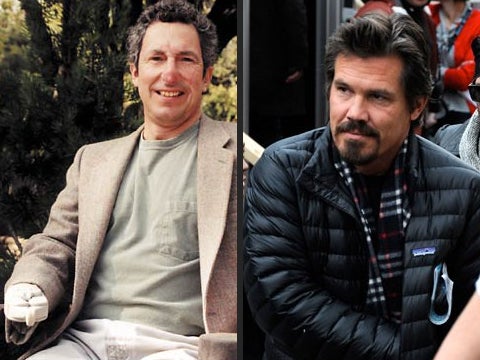 Beck Weathers – Josh Brolin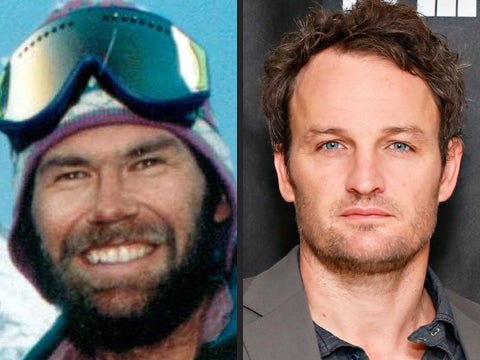 Rob Hall – Jason Clarke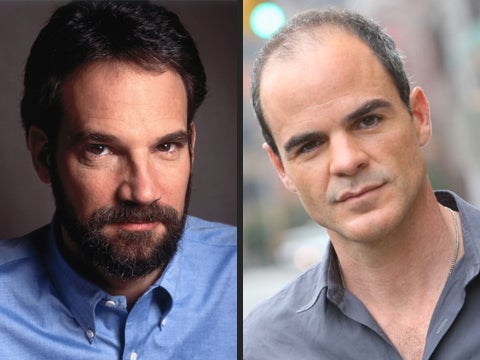 Jon Krakauer – Michael Kelly
Shannon Davis is the editor of Climbing magazine. One of his greatest climbing achievements is to have had a cheeseburger and beer in each of the 50 states.