Adventure Therapy – Ice Climbing in Canmore
Heading out the door? Read this article on the new Outside+ app available now on iOS devices for members! Download the app.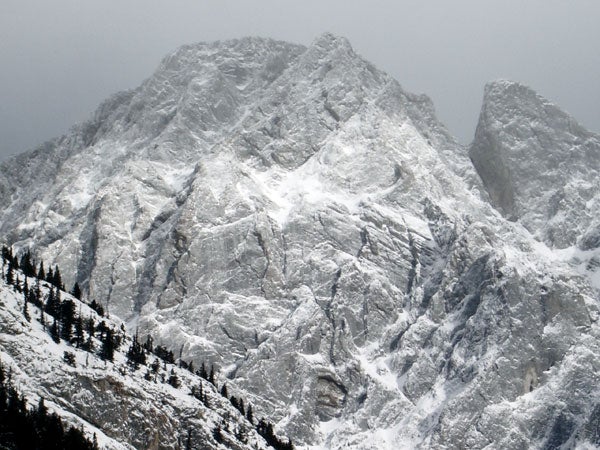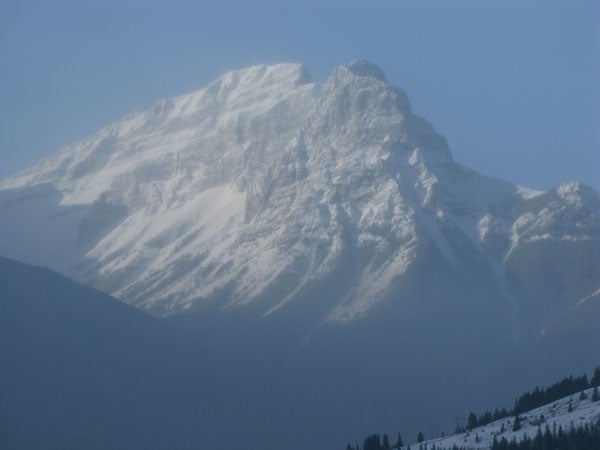 With temperatures of -25F and wind chills between -35F and -40F, I met with Joshua Lavigne from Yamnuska Mountain Adventures at 8am. This would be my 4th time ice climbing. We packed our gear and headed to Grotto Falls for my first ice climb of the trip. The start of the hike was about 9 kilometers from Canmore. The hike in was fairly short. During it I remember my toes started to feel a little cold. The hike began with a few minutes walk through snow until we got to Grotto creek. Then we followed the creek up through Grotto Canyon. Since it was all ice, I put my crampons on shortly after we started up the creek. Even with my cerebral palsy the total approach only took about one hour. The creek ends at His and Hers ice climbs (both were a WI4 grade) then we headed to the right 75 feet or so to Grotto Falls. The 75 feet to the base of Grotto Falls is WI1 grade. The ice on Grotto Falls is WI3 and was hard and brittle. It was so cold it wanted to shatter when I tried to kick my crampons in or place the ice axe. Joshua showed me a technique of kicking my crampons in a couple of times to try and build a platform to step up on then not move the foot so it doesn't slip out. Now the problem was applying it — LOL.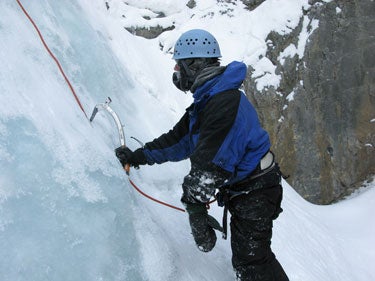 I could get the ice axe in but it was hard trying to kick my left foot in to keep the crampons in. I was only using the ice axe with my right hand my left arm isn't quit ready to trust swinging an axe, yet at least. A Himalaya mitten kept the hand warm. Even though it is the stronger leg, trying to get the right foot to hold was difficult. I struggled but got about a 1/3 to half the way up the climb. My right hand started to get wet and cold from hanging on the ice even after I changed gloves. Because of that, I decided not to finish the climb. I was afraid of my hand getting frost bite.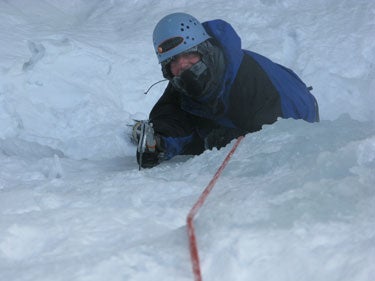 One good thing was that my toes no longer felt cold. Even my hand warmed up shortly after I got off the climb. I did do one of the crux moves on the climb which made me feel exhilarated. Before we headed back down the creek Joshua and I had some hot chocolate and hot tea. We ate some trail mix as we hiked out. After the climb we wanted to celebrate a great day of climbing and surviving -25F temps. So we went for juice and quiche at a coffee shop in town. Then we reviewed what would be our climbs for Wednesday and Friday.The days I didn't climb where spent grocery shopping, resting, surfing the web and enjoying the hot tub. Ok and enjoying a few beers.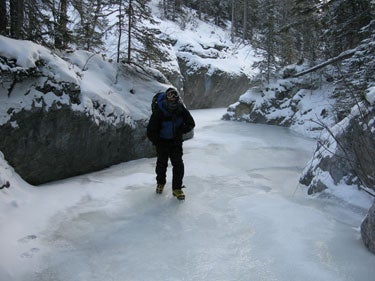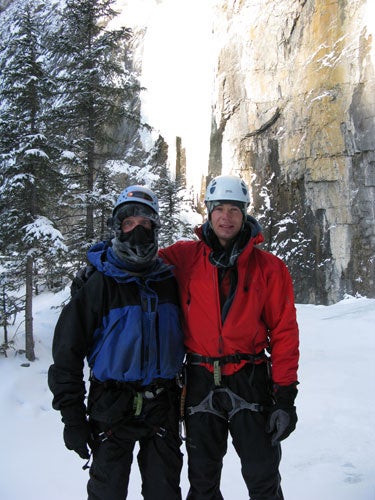 On Wednesday I started my day at 6am with eggs and hot chocolate. Joshua stopped by at 8am and we headed to Johnston Canyon. It is in Banff National Park about 30 minutes from Canmore. The temperature was about 0F at the start. The wind chill was around -5F. The trail is only 2.6km, a short hike. We were going to hike up the creek bed at the first ice climb but there was too much water around the start so we ended heading up the trail to end of the Canyon. There was some beautiful ice at the end of the canyon from WI2 to WI6 ice. I followed a WI2 slab where I was able to stand up and mostly side step up the slab. Then I did a traverse over to some more WI2 ice. The ice was much steeper on the next 2 pitches but still WI2. This climbing was challenging for me, doable and fun. The total climb was about 100 meters. Finishing a climb that has challenged me feels like I'm at the top of the world and anything is possible. After finishing another great day of ice climbing we headed down the creek bed for a little while then cut back up to the trail. I celebrated the day with a great steak dinner ok and maybe 1 or 2 beers.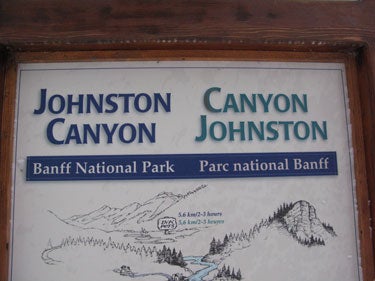 On Thursday I twisted my knee a bit getting out of the truck. Good thing it was a rest day.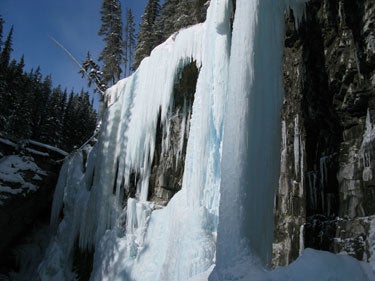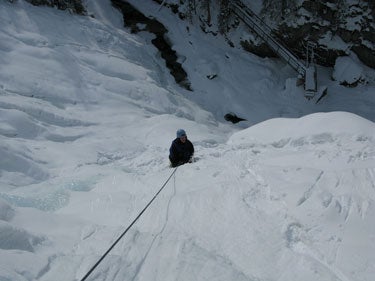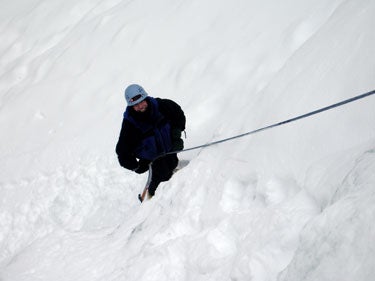 Friday was my last ice climbing day for this trip. I met up with Joshua over at Yamnuska Mountain Adventures at 8am. We went to a new place for me called King Creek about an hour south of Canmore. King Creek is in Kananaskis Country Provincial Park. The trail in had not been hiked for awhile. We blazed through 6 to 12 inches of snow and crisscrossed several times over King Creek. We followed the creek to the King Creek Canyon. Just inside the canyon were the ice climbs. The first ice feature had WI2 thru WI4 on it. My knee started acting up on my approach to the ice feature. Before calling it quits, I at least got to do the crux move on the WI2 climb, but I knew I still had to hike out.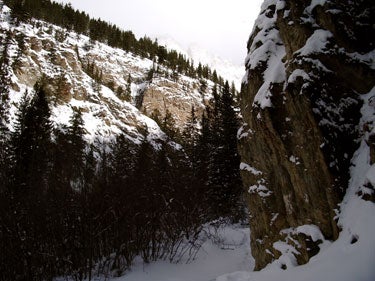 Now I have the incentive I need to go back and finish the whole climb. This canyon and creek area had breathtaking views well worth the trip in. There are several different features to try there inside the canyon. After we got back to the car Joshua drove a different way back to Canmore through Peter Lougheed Provincial Park letting me absorb all the beautiful vistas. We ended a great week of ice climbing with a couple of beers and nachos at a local bar and grill.Saturday I left the beautiful mountains around Canmore and headed back to St. Louis after a challenging and exciting climbing experience.