Heading out the door? Read this article on the new Outside+ app available now on iOS devices for members! Download the app.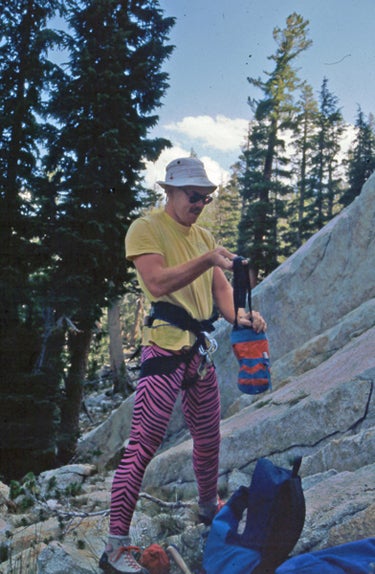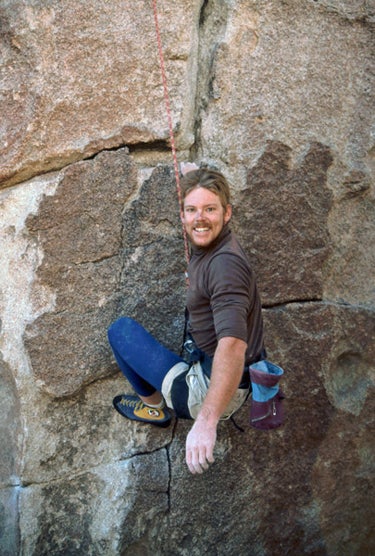 King of the Mountain
On December 23, 2007 the climbing community lost one of its most dedicated, prolific, and energetic members. After a hard fought, and stunningly brief, struggle Alan Nelson succumbed to a gastrointestinal cancer with his sister, Katie, the pastor of his church, and the pastor's wife at his bedside. By his own wishes, Alan was buried in the cemetery at Estes Park, Colorado.
It is difficult to contemplate this thought where Alan is concerned. He was too indomitable, persistent, and stubborn an individual to let this disease get the best of him, and at 49 far too young. However, this was not Alan's first encounter with cancer. While still a young man in California he developed a malignant melanoma that required radical surgery, chemotherapy, and relentless escape from the sun – a tough situation for someone so invested in the outdoors. But, Alan conquered the melanoma and never relented a moment to the demands that he placed on his own climbing and training. Perhaps that is why it is so difficult to imagine a cancer that could end his life.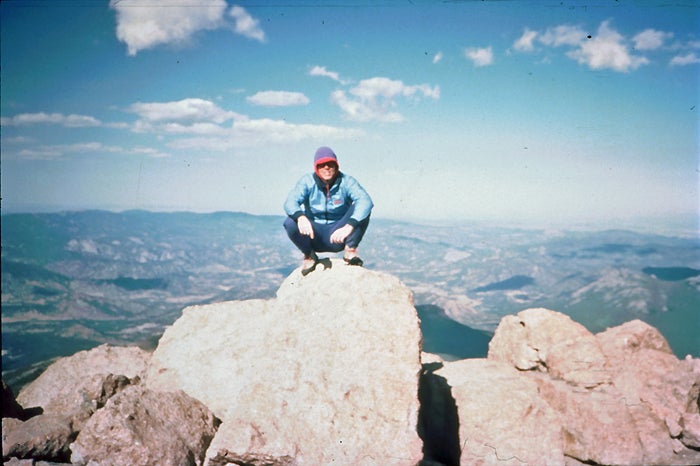 Alan grew up in California, went through the California school system, ultimately graduating from Berkley with a major in architecture. While climbing derailed any plans for a stately academic life, he did parley this technical background into a career in landscape architecture, city planning, and development. Through this he developed a wide knowledge of ecology and the natural world as it intersected with urban development. His thorough familiarity with so much of the world of plants and botany could always catch us off-guard. The fruits of some of his recent efforts may yet show up as a system of bike paths and trails through Clear Creek Canyon.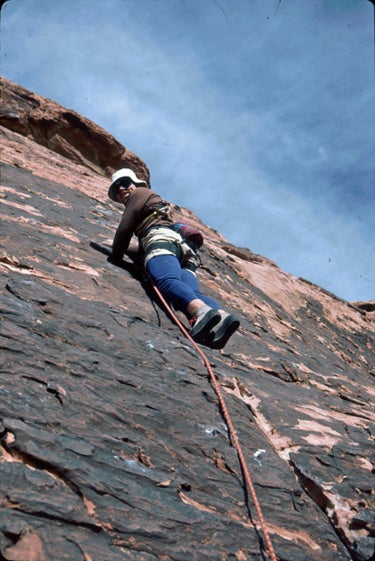 Alan's climbing career spanned close to 35 years. He started climbing as a teenager in California in the 70's and continued climbing and bouldering right up to the last few months of his life. His early adventures in J-Tree, Yosemite, Toulumne Meadows, and elsewhere were often captured in his own writing. He penned one of the first climbing guides to Tuolumne, "Tuolumne rock: An underground climber's guide (Unknown Binding) 1982", which some of the old school climbers still possess. His thirst for unforgiving challenges was relentless. From his solo ascent of the Tangerine Trip in Yosemite, his second ascent of the very bold "You Asked For It", and his attempted second ascent of the stunning Bachar-Yerian, were typical of his approach to climbing: bold, powerful, committing. Many of these ascents were documented in The American Alpine Journal and elsewhere, and can be found referenced on the supertopo web site. A good example can also be found HERE. Of the many things that he had written, his description of the attempted second ascent of the BY, "The Path of The Master" is one of the most revealing descriptions of Alan's motivation as a climber.
Alan's thirst for new routes was endless, and he left a long legacy of excellent and challenging climbs in J-Tree and Toulumne. His very popular 29 Palms 5.11+ (1981), Silent Scream 5.10a (1982), and Alf's Arête 5.11- (1987) are just a few of these numerous routes.
Alan moved to Colorado at the close of the 80's in principal to further pursue his career objectives in a setting where he could continue climbing. In fact, his life just got more complicated. He had already been an avid biker, but shifted this into high gear after moving to Colorado. For most of the next 20 years he regularly competed in numerous long rides, often ticking off several Ride The Rockies tours in a fall season – this coupled with a new found passion to raft the big rivers, something he did frequently as well.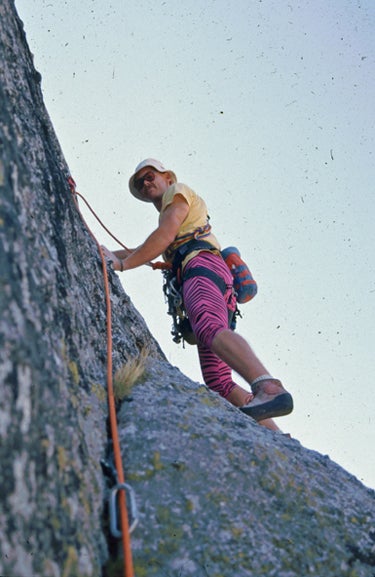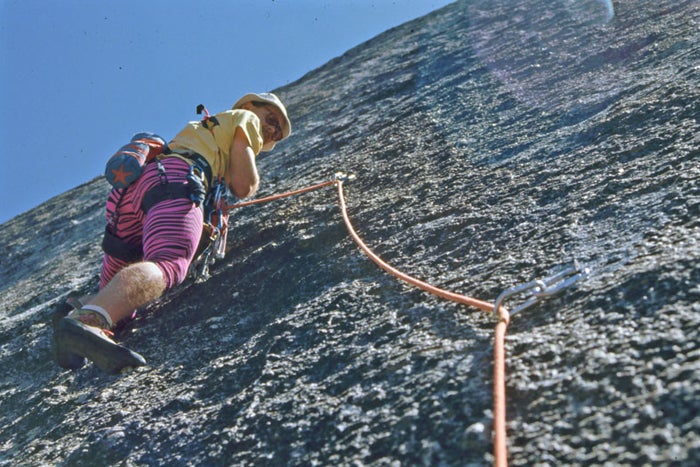 Slow to commit but as durable and solid as the rock he loved, Alan married Teresa Kathleen Keller on May 25 in 1996. I had the honor of being Alan's best man at their modest but moving ceremony. While their reception afterwards turned out to be a bit on the rainy side, it was noteworthy for the vast diversity of people who called Alan their friend. Family, clergy, professors, architects, bikers, and climbers of every stripe came to pay their regards and wish them both well. Like most things in Alan's life his commitment as husband, father, and provider was implacable, and I can honestly say that I never heard him utter so much as a single word of complaint about the new demands placed on his life and his climbing. Alan always had a soft spot in his heart for animals, often strays. At one point, and to the great annoyance of his neighbors he kept two dogs, several cats, two ferrets, huge boa constrictor, and a couple of canaries – all hanging out in his living room. Someone had dumped the boa constrictor in the alley behind his house in Denver, and his heart went out to the poor thing – must have been its sparkling green eyes. In any event, with the warm and cold blooded cornucopia, himself, Kathleen, Sean, a son inherited by marriage, Alan's home life was hopping, busy, and committing.
Despite his full dance card, Alan's pursuit of climbing, if anything, accelerated in Colorado. He launched into Clear Creek Canyon with a vengeance, and by 1990 had established close to 50 climbs there alone. Route information was compiled in an unpublished guide "A compendium of Clear Creek Climbs" in 1992, and Alan made this available to anyone who asked. The photo link up he created produced an excellent and utilitarian guide. Some of his classic sport routes in Clear Creek are still test-pieces today. Among the best of these are Anarchitect, 5.12d (1990); Ten Digit Dialing, 5.12c (1998); Finger Prince, 5.13a (1994); Blue Sky Mining, 5.11d (1995).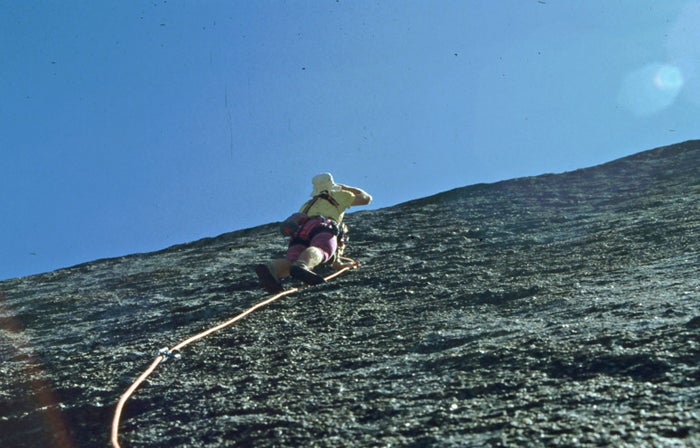 From Rifle Mountain Park, The East Elk Drainage, Deep Creek, North Table Mountain, Eldorado Canyon, and Devil's Head, you will find Alan's contributions in Colorado too numerous to list, often excellent, and usually very hard. Just look over the guides and find the first ascent records. They reveal a chronicle of one man's ceaseless pursuit of something he loved and something he left for all the rest of us to enjoy, perhaps as much as he did so himself. When I think of the time I spent climbing with Alan, it seems that the happiest times we had were rapping off into some unknown void with Alan looking intently for the new possibilities. He seemed most excited by being on some far distant point, totally committed, as far from help as he could get, and working out a solution to some new project.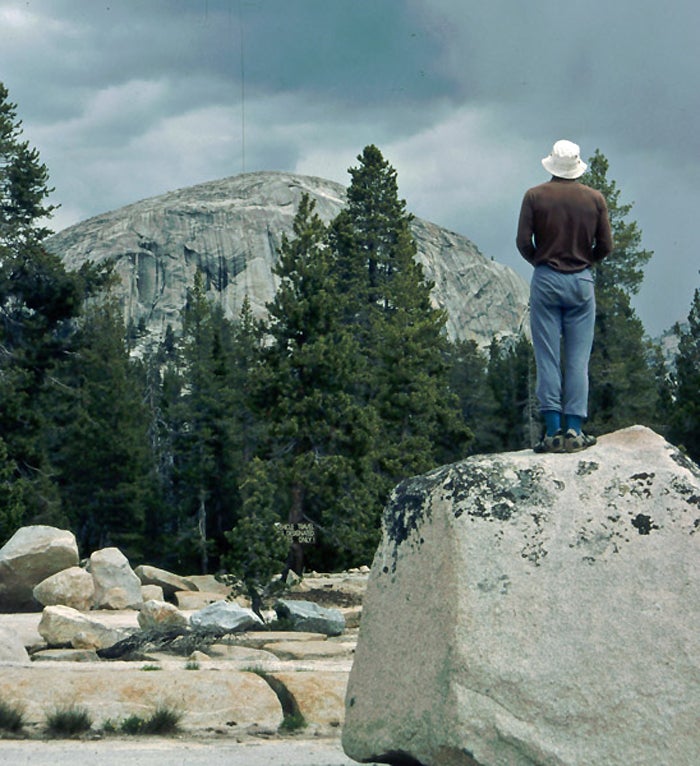 Alan's life as a climber was not, however, without some unrest. It must surely be said that through all of his climbing and first ascent work, Alan went his own way. Like many restless climbers, Alan played the maverick when it suited him and from time to time could generate a firestorm of controversy. His Genius Loci in Eldorado left him all but tarred and feathered or thrown from the top of T2. Queried about the ascent, he explained that the name translated into "Spirit of the Place", a spirit and place of power, a place where Alan came to pay his own homage. It may have been all along that most of us never saw this personal, spiritual side of Alan that showed up in so much of his climbing. His ascent of Forgotten Years in Rifle was in fact a moving statement to his own father. If you look over the lyrics of this Midnight Oil tune you will find a song that could have been written for Alan.
Alan was never one to speak particularly much about his personal thoughts and feelings, but, his religious convictions were always profound and formed a large part of his personal, spiritual life, despite the contrast with his tough-guy climbing persona. In fact though, he had been affiliated with the Friends community for most of his time in Colorado. He joined the New Manna International Church after moving to Fort Collins, and this strong and supportive community was with him to his very last moment. Near the end, Alan spoke freely about the church, the close friends that he had there, and the importance of worship in his life. Worship, for Alan, integrated the vast natural world, the world of climbing, and his own profound belief in his family and friends.
It has been said that we become diminished by every death of a loved one. This may or may not be true, but it is certain that Alan enriched the lives of everyone that called him friend, and the tears we shed now for Alan are a testament today of how much he was loved. For myself, every time I put hand to rock something of Alan will be with me. In each persistence, when the odds seem stacked too high to succeed, something of Alan will be with me. Alan has indeed left us a legacy of fine and challenging climbs, but he has also left a legacy of friends who will not forget the Worshiping Warrior.