American Alpine Club Announces 2016 Award Recipients
1966 American Antarctic Expedition to be Honored with Rare AAC Gold Medal
Heading out the door? Read this article on the new Outside+ app available now on iOS devices for members! Download the app.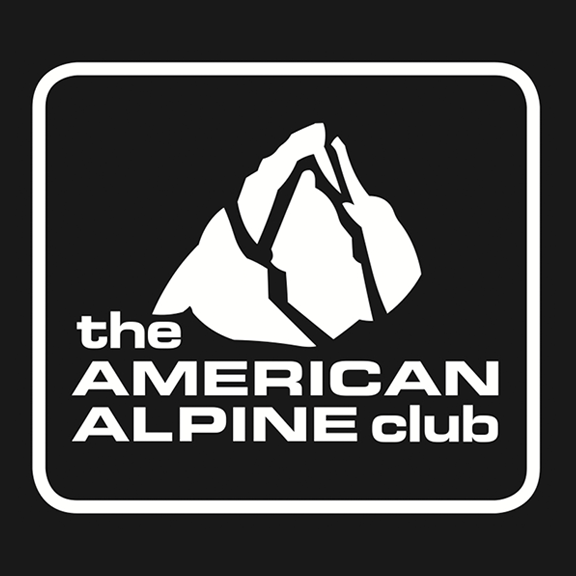 From the American Alpine Club:
January 15, 2016, Golden, CO—The American Alpine Club (AAC) is proud to announce its 2016 award recipients.

Every year the AAC recognizes outstanding achievements in conservation, climbing, and service to the climbing community. This year is no exception. Eighteen individuals will be recognized for displaying monumental drive, courage, and commitment in the mountains and in their lives. This year, most notable among them will be the ten members of the 1966 American Antarctic Mountaineering Expedition. For only the fifth time in the Club's 114-year history, this intrepid team will be awarded the President's Gold Medal. Eight other outstanding community members also will receive awards: Bob Kandiko, Mike Helms, James Donini, Kevin Mahoney, Jonathan B. Jarvis, Alison Osius, Katie Ives, and David Allfrey. All awards will be presented during the AAC's Annual Benefit Dinner weekend, February 26–27, 2016, in Washington, D.C. Seats are very limited.

President's Gold Medal The President's Gold Medal is given very rarely—this is the fifth time it has been given in the Club's 114-year history—for extraordinary accomplishments in the climbing world. This year the award will be given to the entire 1966 American Antarctic Mountaineering Expedition team. This includes: Nicholas Clinch, Barry Corbet (2004), John Evans, Eiichi Fukushima, Charley Hollister (1999), Bill Long, Brian Marts, Pete Schoening (2004), Samuel Silverstein, and Richard Wahlstrom(2003). Fifty years ago, they made the daring first ascents of six of Antarctica's tallest peaks, including Vinson Massif. The 1966 team's landmark accomplishments in Antarctica are worthy of the President's Gold Medal.

Honorary Membership is the one of the highest awards the AAC offers. It is given to those individuals who have had a lasting and highly significant impact on the advancement of the climbing craft. This year's winners are Layton Kor (posthumous) and Alison Osius.

Layton pioneered new routes throughout Colorado, California and across the desert Southwest, for decades, beginning in the late 1950's. "He had an eye for a beautiful line and was one of the first to go get them," said AAC CEO Phil Powers. "Routes like the Naked Edge and Yellow Spur in Eldorado, the Kor-Ingalls route on Castleton Tower and the West Buttress of El Capitan, are only a few examples of the classic routes established by Layton.

Alison was part of a small band of women who were always on the podium in the early days of competition climbing in the US. She is a life long climber and, as executive editor of Rock & Ice Magazine, a lifelong climbing ambassador. She was the first and only woman president of the American Alpine Club; and winner of the 2007 AAC Literary Award.

David Sowles Award is conferred from time to time on mountaineers who have distinguished themselves by going to the assistance of fellow climbers imperiled in the mountains. Bob Kandiko and Mike Helms demonstrated unselfish devotion through personal risk and sacrifices of a major objective during a rescue on Denali in 1980. "The epic rescue of two climbers from the southwest face of Denali in 1980 is one of the great stories of Alaska climbing history," said AAC Executive Editor Dougald MacDonald. "Bob Kandiko and Mike Helms helped two stricken climbers off the mountain via two separate routes, in very tough conditions. It's high time they get more recognition for their brave efforts."

The Robert and Miriam Underhill Award is given annually to that person who, in the opinion of the selection committee, has demonstrated the highest level of skill in the mountaineering arts and who, through the application of this skill, courage, and perseverance, has achieved outstanding success in various fields of mountaineering. This year's winner, Kevin Mahoney is a lifelong climber and mountain guide with a wealth of experience in Alaska, the Indian Himalaya and Europe. He was nominated for the Piolet d'Or for his new route, Arctic Rage on the East Face of Moose's Tooth in Alaska which he completed with Ben Gilmore.

The Angelo Heilprin Citation is awarded annually to that person who has, in the opinion of the citation committee, shown exemplary service to the Club. The purpose of this citation is to recognize those who have worked to maintain and strengthen the organization and thus further its ability to serve its fundamental purposes. James Donini for his long contributions to the Club. He established the Craggin' Classic program, an event developed to educate climbers, gather the climbing community, and fundraise for critical AAC programs such as the Live Your Dream Grant. Heilprin committee chair Bruce Franks had this to say about Donini, "He continues his volunteer service to sections by performing video and speaking events. He mentors young climbers. He's committed to climbing and does so at a high competency level setting a fine example for all climbers young or old. His visibility throughout the U.S. and International climbing communities is well known. He is a model volunteer. It will be an honor to present the Citation to James. I feel his recognition is overdue and a long time coming."

The David R. Brower Award, created in 1991, is an annual award recognizing leadership and commitment to preserving mountain regions worldwide. This year's awardee is Jonathan B. Jarvis, the 18th Director of the National Park Service. "We are honoring Director Jarvis because of his unwavering commitment to conservation and recreation," said Powers. "He is a true champion for climbing. Through his leadership, he has legitimized climbing as an appropriate activity on public lands in the U.S." The AAC applauds Jarvis for his efforts to maximize the educational potential of parks and to engage the next generation of public lands stewards. Jarvis' belief that the outdoors are a source of public health, and that the parks are a unifying, inspirational force for the nation resonate strongly with the AAC's mission.

The Robert Hicks Bates Award's purpose is to recognize a young climber who—in the judgment of the selection committee—has demonstrated exceptional skill and character in the climbing or mountaineering arts and has outstanding promise for future accomplishment. "David Allfrey is one of the most accomplished and competent big-wall climbers at the moment. He conceived the idea of climbing seven El Cap routes in seven days, which he carried out with Alex Honnold. This was a proper step up as far as El Cap climbing goes," said committee chair Rolando Garibotti.

The H. Adams Carter Literary Award was established to recognize excellence in alpine literature. This year's winner, Katie Ives is recognized for a life of contribution to climbing through the written word. "Katie Ives has brought thoughtful analysis, brilliant writing and finesse to climbing literature since joining the Alpinist team in 2004," said Powers. "As Editor and now Editor-in-Chief Katie has upheld a long tradition of excellence in American climbing literature and reporting."

About the Annual Benefit Dinner
The 2016 AAC Annual Benefit Dinner will celebrate 100 years of climbing in National Parks with keynote speaker Alex Honnold. In addition to Honnold's keynote address, attendees will enjoy fine dining, beer and wine, live and silent auctions, and awards honoring climbing's luminaries and rising stars. All proceeds benefit AAC programs. Tickets are very limited. For more information and to reserve your spot, visit americanalpineclub.org/honnold. Registration closes on February 20, or when sold out.


About The American Alpine Club
The American Alpine Club is a 501(c)(3) charitable organization whose vision is a united community of competent climbers and healthy climbing landscapes. Together with our members, the AAC advocates for American climbers domestically and around the world; provides grants and volunteer opportunities to protect and conserve the places we climb; hosts local and national climbing festivals and events; publishes two of the world's most sought-after climbing annuals, the American Alpine Journal and Accidents in North American Mountaineering; cares for the world's leading climbing library and country's leading mountaineering museum; manages the Hueco Rock Ranch, New River Gorge Campground, and Grand Teton Climbers' Ranch as part of a larger lodging network for climbers; and annually gives $80,000+ toward climbing, conservation, and research grants that fund adventurers who travel the world. Learn about additional programs and become a member at americanalpineclub.org.