The AAC's Catalyst Grant Winners for BIPOC and LGBTQIA+ Climbers Announced!
Heading out the door? Read this article on the new Outside+ app available now on iOS devices for members! Download the app.

In mid-April this year, the American Alpine Club (AAC) announced a new grant to provide BIPOC, LGBTQIA+, and people with disabilities the funds to help achieve their ambitious climbing projects. The Catalyst Grant offered $20,000 in total sponsorship, aimed at both individual climbers and teams who face barriers in the climbing world.
The criteria to apply was intentionally broad: individuals or teams of up to four people, of all ages, experience levels, and climbing disciplines who face barriers in climbing. All projects had to demonstrate a progression in skills, be based in the US, occur within one year of the award date, and could not include sponsored climbers in their team. 
 The AAC has announced the winners, 16 projects in total, who are taking on various climbing goals across the country.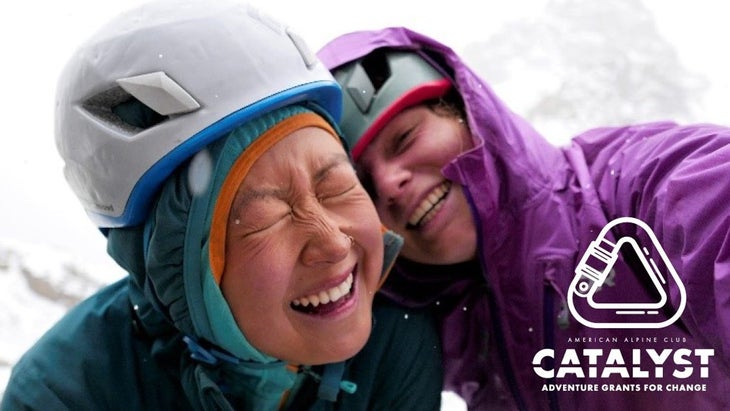 The successful applicants will take on a broad spectrum of climbing projects including rope soloing Yosemite walls, multi-day mountaineering courses, alpine rock traverses, and multipitch ice climbing. Below are four examples of the project put forward by the grant winners: they provide a taste of what the Catalyst Grant is all about.
Learning Glacial Travel
Delacy Healey is a LGBTQIA+ single mother with an intellectual disability. As an older woman in the mountains, she has faced barriers of all kinds– those ascribed by male climbers, financial hurdles, and as she says, "those faced when [the] mentally disabled try to exist in a world that doesn't make room for you." She's also experienced severe trauma, watching a dear friend fall to his death, and implicit bias from her boss, who kept her behind a desk as the "office girl" instead of giving her opportunities in the field, guiding clients.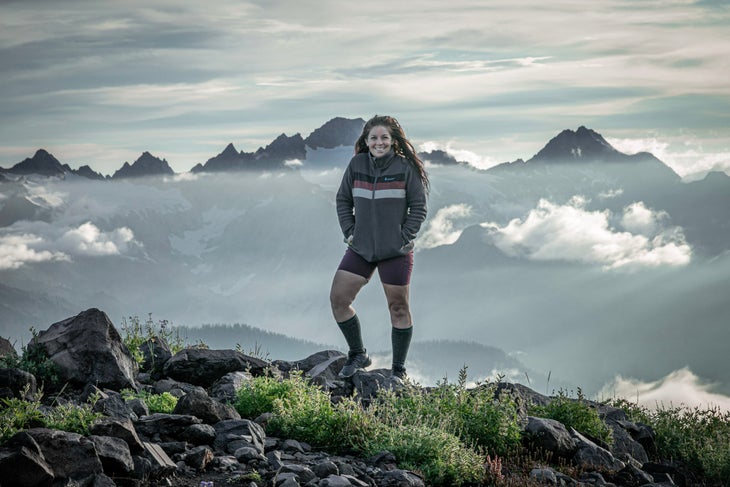 However, Healey refuses to run away from the challenges she has faced. Despite her admittedly shy personality, modest amount of climbing gear, and small expedition budget, Healey has summited 57 mountains—all the way up to 5,000 meters. Her next goal is to learn the requisite glacier skills to tackle even larger peaks and, in turn, "show her son and the world that a handicap does not mean you cannot accomplish your dreams. The mountains don't care if you are purple or brown or gay or old or poor. They welcome all equally," Healey says.
Single Pitch Instructor
Cheyenne Smith is a Black woman who will be enrolling in the AMGA Single Pitch Instructor course and wants to pursue a career in guiding. She aspires to help the climbing community "become more diverse, equitable, and inclusive, which helps combat imposter syndrome and inspires other BIPOC climbers." Smith hopes to teach others, especially underrepresented groups, the healing powers and joy of climbing.
As a Black woman in the climbing and alpine community, Smith says there is a "beautiful burden" of being able to see things that others cannot see, like the hurdles and microaggressions aimed at her. It is hard to unpack this burden if many people are afraid to have the complex conversations that come with it. She hopes that guiding gives her an opportunity to not only help others navigate their path on rocks, but also open up and build an environment that feels safe for everyone to discuss this burden. 
"Our limitations are reinforced by what society believes we can and cannot do. I cannot change my skin color. I am an Afro-latino woman." But, Smith says, with like-minded peers, role models, and community, the fire will keep going. "I never thought guiding would be the world for me. It never felt like a place for Black people. I am determined to break through and show others that it is a world for them, too."
The Palisade Traverse
Michael J. is a LGBTQIA+ alpine climber from Tennessee and keenly aware of his "otherness" when so many climbers assume he is heterosexual. Too often, Michael says, he finds the "bro culture" of climbing isolating and limiting. The joy and freedom of climbing can be liberating, but often comes with strings attached. Michael says, "to be a climber means being a certain 'kind' of person. I'm glad the AAC seeks to widen the circle of what it means to be a climber and forge a more inclusive community."
Michael believes the Palisade Traverse may be one of the best climbs in the Sierra Nevada and "one of the very best ridge traverses on the planet." His route will encompass five peaks over 14,000 feet and with rock climbing up to 5.7. Michael was hooked on alpine climbing during his first course with American Alpine Institute and enjoys the challenge of mastering rock, snow, and ice to achieve an objective. But, more importantly, "the internal challenges of facing [my] fears and moving beyond [them]." This route is a classic, elegant climb that will help Michael further hone his alpine skills and he is grateful for the AAC's support.
Paralympians for Pikes Peak
Emily Gray, Rudy Garcia-Tolson, and Roderick Sewell will be attempting their first 14-er thanks in part to the Catalyst Grant. All three are Paralympic athletes who hope to use their respective strengths to achieve this goal. Gray lost her leg as an 11-year-old due to cancer and is a hip disarticulation amputee. Both Garcia-Tolson and Sewell are bilateral above-knee congenital amputees. "As people with disabilities and as an African-American we feel there is a great lack of representation in the community," they wrote in their grant application. Together, they hope to summit Pikes Peak (14,115 feet) over three days—a 24-mile round trip.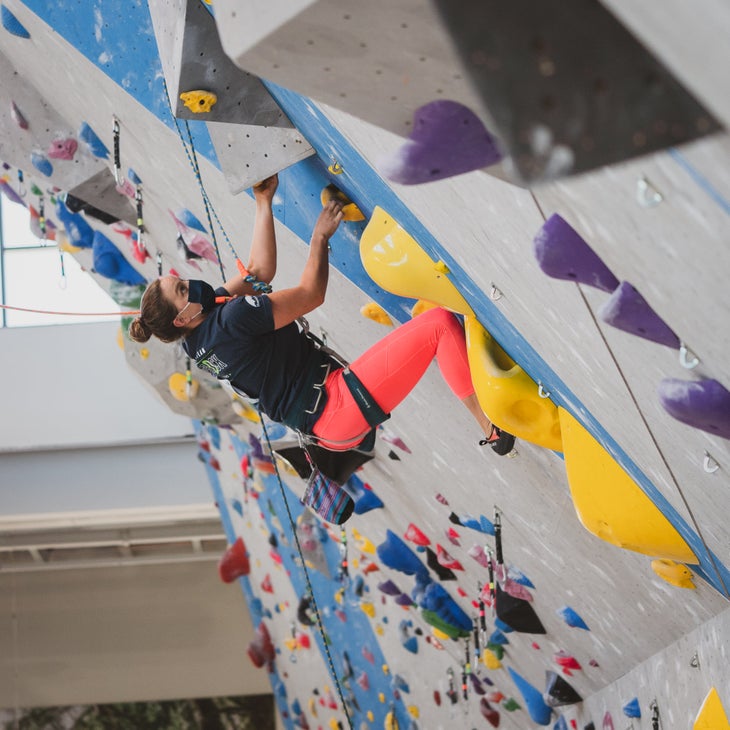 Gray will be completing the expedition solely with the use of her crutches, while Garcia-Tolson and Sewell will use their prosthetics and carry battery packs to charge their prostheses at night. Pikes Peak is one of the longer and more strenuous peaks on the list of 14-ers, and the trio hopes to inspire other amputees and people with disabilities to chase their alpine goals. 
"Life with a disability makes you feel a constant flux of judgment. People look at you and judge whether you can or can't, should or shouldn't, belong or don't belong, but the mountains don't care where you're from, what you look like, or what your beliefs are," says Gray. "We want to show that everyone has their own mountains to conquer and that should be valued no matter how big or small the goal."
Ice Climbing in Ouray
Janelle Paciencia and Janel Rieger both have Latin roots, as a first generation Guatemalan-American and first generation Mexican-American, respectively. They first connected through Instagram and quickly realized they had faced similar obstacles finding mentorship as BIPOC women climbers. Both struggled to make the jump to outdoor climbing and felt that women, especially women of color, were not represented or welcomed in the community.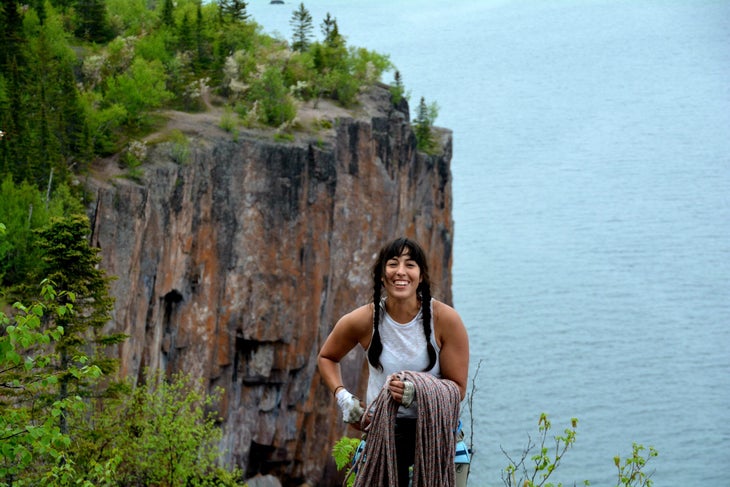 "I faced even more elitism and judgement breaking into ice climbing, a community of mostly cis white males. I was terrified of their reaction to a small Mexican woman wanting to start ice climbing," says Rieger. Paciencia agrees. "I had never heard of ice climbing until a few years ago and I've since stood on the sidelines, thinking the sport might not be in the cards for me," she says. But that all will change as they head to Ouray, CO, for four days of ice climbing. After developing their skills and partnership, they hope to take on Charmin Tube (WI 4, 3 pitches). If all goes well, they would like to climb Horsetail Falls (WI 4, 3 pitches) as a secondary objective.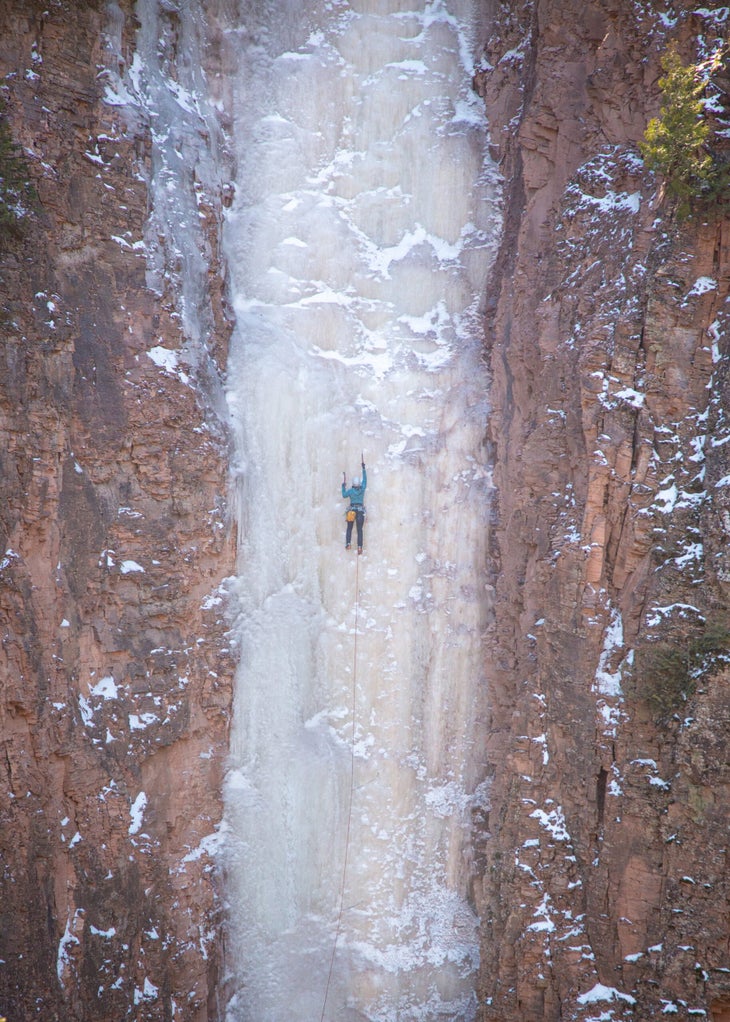 "Mentorship within the climbing community is vital to the future of climbing. It cultivates ethics rooted in inclusive spaces, safe practices, and respect for the land," says Rieger. "Climbing is such a privilege that we should share with others but unfortunately, being new, a person of color, and a woman tends to be not welcomed into the community. Mentorship can help reshape the current identity of climbers."
---
Alongside these select four projects, the Catalyst Grant is helping kickstart the dreams of rope soloing El Cap; climbing long routes in Utah, Nevada, California, and Washington; completing a remote ski traverse in Colorado; enrolling in mountaineering courses; creating a climbing camp for kids; and new rock routes in Wyoming's Wind River Range.
At its core, the AAC created the Catalyst Grant to enable more people to experience the joy of recreating in the mountains. In turn, they hope it will help inspire, promote, and celebrate diversity and inclusion within the climbing community at large. 
This article is free. Sign up with a Climbing membership, now just $2 a month for a limited time, and you get unlimited access to thousands of stories and articles by world-class authors on climbing.com plus a print subscription to Climbing and our annual coffee-table edition of Ascent.  Please join the Climbing team today.