Americans Bag Huge Unclimbed Peak in Nepal
Heading out the door? Read this article on the new Outside+ app available now on iOS devices for members! Download the app.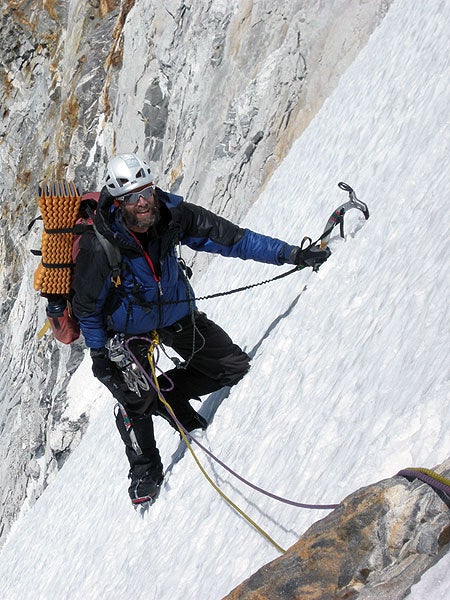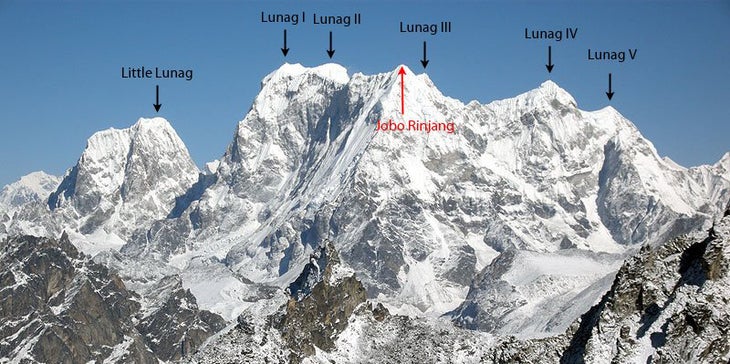 Americans David Gottlieb and Joe Puryear have completed the first ascent of Jobo Rinjang (6,778 meters) in Nepal, near Nangpa La on the border with Tibet. The two climbed a direct route up the 1,700-meter south face.
After acclimatizing by trekking and climbing 6,186-meter Kyajo Ri, the duo spent several days exploring the Lunag massif, of which Jobo Rinjang is a satellite summit. The highest peak in the group, Lunag I (6,895 meters), is likely the tallest unclimbed summit in Nepal for which permits are available, and Gottlieb and Puryear had hoped to climb it. However, after traversing the huge glaciers at the massif's foot, they decided the only safe line to attempt was the south face of Jobo Rinjang.
On April 21, after approaching the foot of the face, they climbed about 1,400 meters of loose rock and moderate ice to reach a bivy site at 6,500 meters in darkness and a snowstorm, after a marathon 21-hour day of climbing. Rock fall on the sunny face made the ascent nerve-wracking, but neither man was hit. The next morning they continued up more ice to the summit.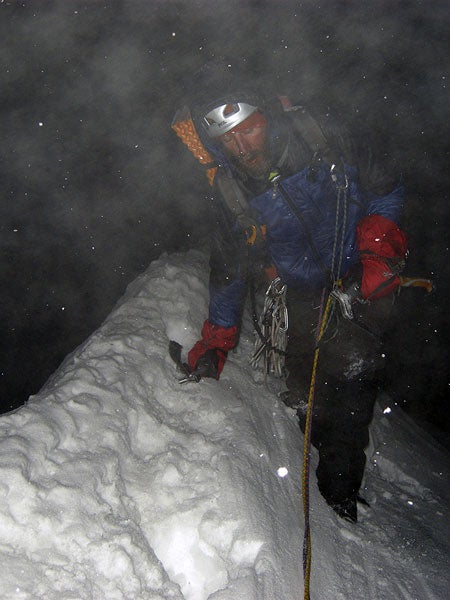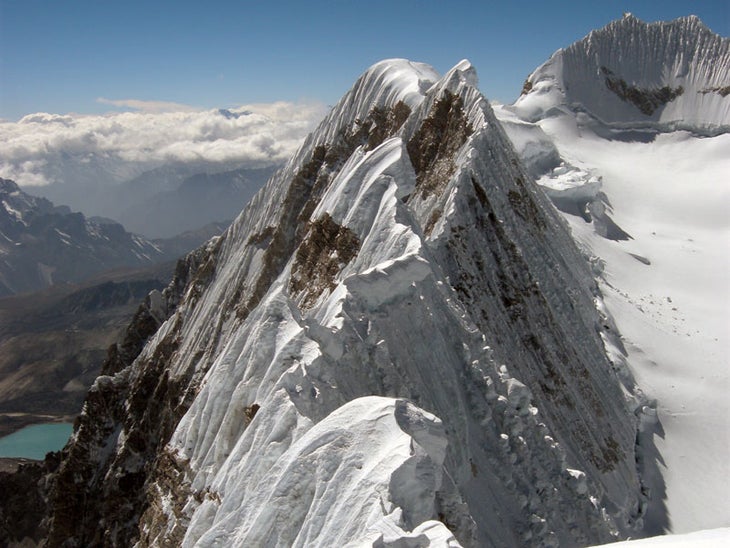 The men camped on top, hoping to traverse to Lunag I or one of its neighbors, and the following morning they started across the two-kilometer, knife-edge ridge between Jobo Rinjang and the Lunag massif. However, the heavily corniced ridge was too dangerous because of unconsolidated snow caused by warm weather , and after a full day of effort they could not find a safe way across. After another night on the summit of Jobo Rinjang, Gottlieb and Puryear rappelled and downclimbed the south face to return safely to base camp.
This was the second time in six months that Gottlieb and Puryear have bagged a major unclimbed peak in Nepal. Last fall, the two made the first ascent of 6,735-meter Kang Nachugo in the Rolwaling Himal, near the Khumbu region. Earlier this year, Puryear received a 2009 Lyman Spitzer Cutting-Edge Award from the American Alpine Club to support the attempt on Jobo Rinjang.
Video from the bivy at 6,500 meters on Jobo Rinjang, after a 21-hour day of climbing:
Jobo Rinjang 2 from Joe Puryear on Vimeo.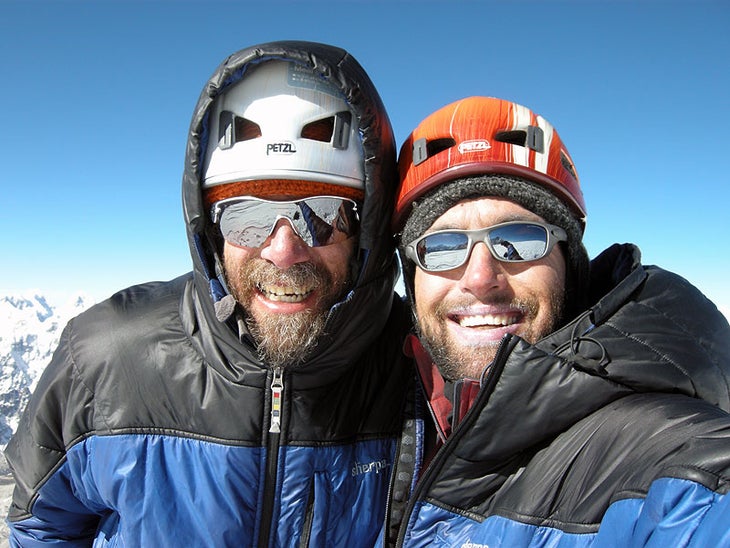 See Joe Puryear's full account of the climb and lots more photos and video at Climbnepal.blogspot.com.
Dates of Ascent: April 21–24, 2009
Sources: Joe Puryear, Climbnepal.blogspot.com, Americanalpineclub.org
MORE NEWS: