Angy Eiter Completes 5.15b First Ascent (Story + Photo Gallery)
Heading out the door? Read this article on the new Outside+ app available now on iOS devices for members! Download the app.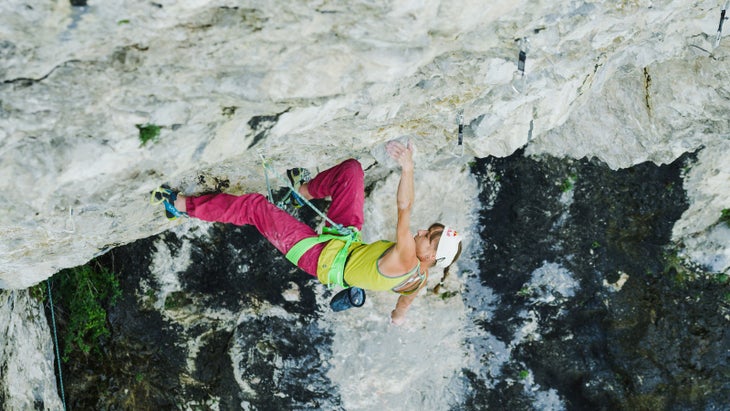 On October 22, 2017, Austrian Angy (Angela) Eiter made history when she redpointed La Planta de Shiva, becoming the first women to complete a 9b (5.15b) route. This week she made history once again. Eiter, 34, completed the first ascent of Madame Ching in Imst, Austria, and suggested the grade of 9b (5.15b). It is the first 5.15b first ascent by a woman, and the hardest first ascent by a woman to date.
Eiter's husband, Bernie Ruech, bolted the line in spring of 2018. It took Eiter two years to build up the courage to go for it. The pandemic lockdown helped motivate her to pursue the local route.
"I made a virtue out of necessity and started projecting," she wrote on Instagram. "My first steps on it were quite humbling."
https://www.instagram.com/p/CI2u1jVnCEt/
Eiter trained hard indoors for Madame Ching. She worked on visualization and strengthened her core and fingers. Previous injuries added an additional hurdle.
"Since 2014 I have been struggling with pain on the partly ripped hamstrings on my left thigh," she said. "Now I am struggling with another ripped hamstring on the right thigh too. Injuries challenge me to follow therapy daily and to do other strategies and techniques, so I can move without these muscles."
Eiter drew inspiration from Lynn Hill and Beth Rodden. She described the line as similar to La Planta de Shiva. Both traverse from right to left up to an overhang. The line would be approximately 100 moves for the 5'1″ climber. At first, she faced repeated failures. Over time, she was able to decipher the beta and climb through more sequences while hanging on the rope less. Her persistence paid off.
"The day of the ascent was quite strange," she said. "When I arrived, it was totally wet. Luckily, I waited an hour and used tissues to dry the holds and a strong wind came up—because a thunderstorm was uncomfortably near—and the wall dried off. I knew I had to do it then because otherwise it would rain heavily. About five moves before the top, I felt rain on my skin, but the last part was easy."
Photo Gallery: Angy Eiter on the First Ascent of Madame Ching (5.15b)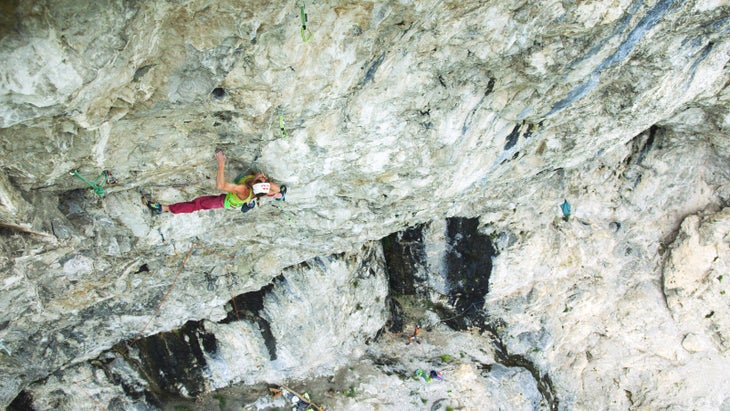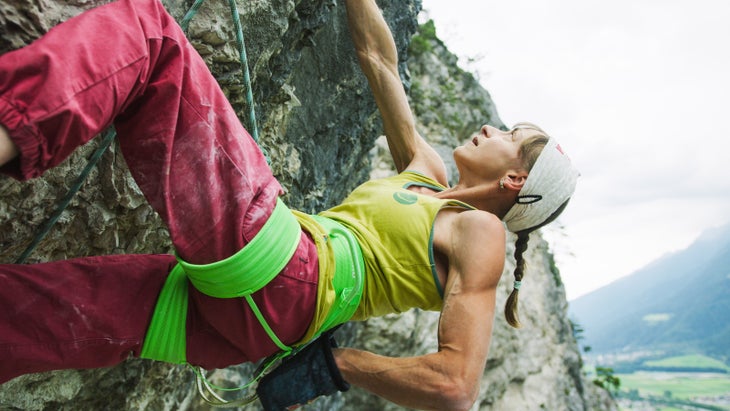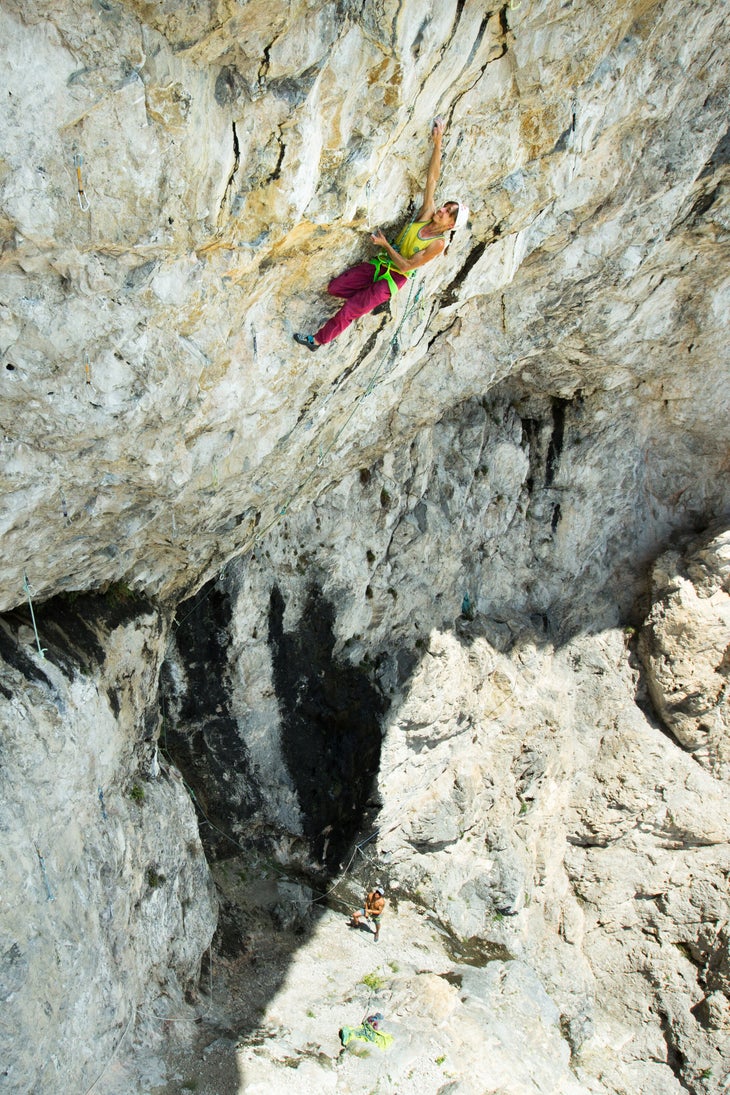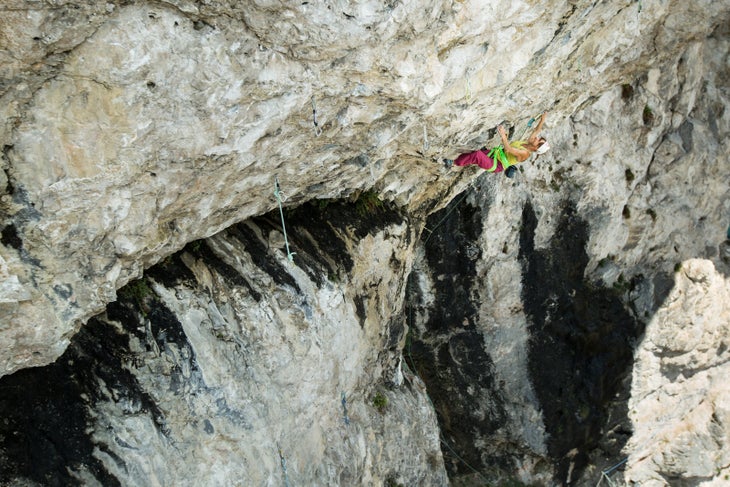 The route is named Madame Ching after the notorious Chinese pirate, Ching Shih. 
"I felt it would not be possible to complete the whole line, but Madame Ching was a Chinese pirate and she fought with a lot of strong nations and I fight with hard routes," Eiter said. 'I am not the strongest woman and I am very small, and I am happy that I can show other women that they can also do it."
To date, three women have climbed 5.15b: Eiter, Laura Rogora, and Julia Chanourdie. While Eiter expressed some hesitance to discuss the grade of Madame Ching, she explained her thoughts on Instagram.
"As all the time I am asked what's the grade," she wrote. "I don't search a number. I love the challenge to climb a route on my limit but I like it less and less to talk about the difficulty. I've been wrong several times. Anyway, I share my personal estimation. Due to the power endurance style that fits me well I think it could be similar to Planta de Shiva."