Big, New & Hard Ice Climbs in Wyoming
Heading out the door? Read this article on the new Outside+ app available now on iOS devices for members! Download the app.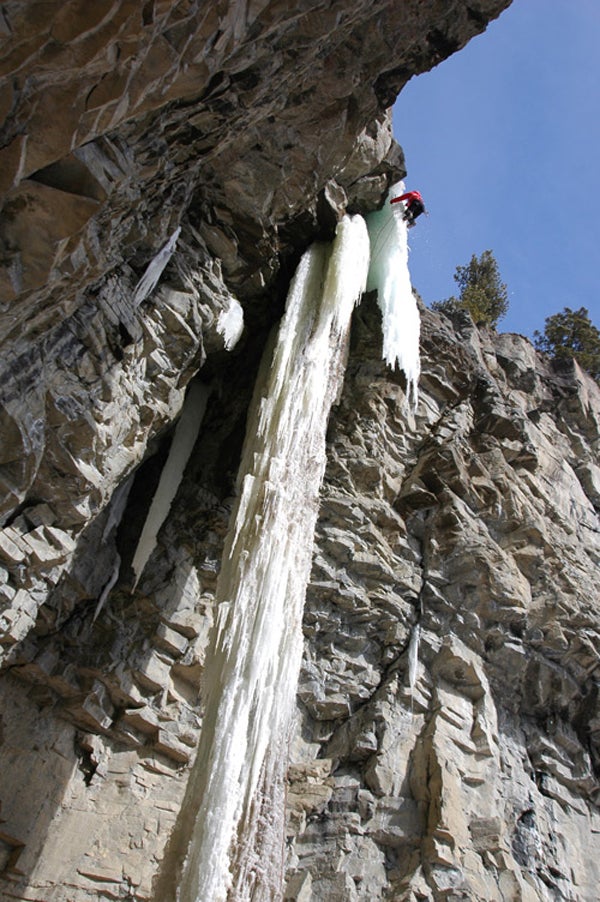 Good snow and consistent temperatures made for incredible ice climbing conditions near Cody, Wyoming this year. Aaron Mulkey, Joel Anderson, Dan Miller, Matt Steen, Kenny Gasch, Hillary Eisen and Matt Touchette went hiking and explored further into the depths of the South Fork Valley finding a number of unclimbed lines for the taking.
Highlights from the spring season were:
The Gambler (WI6+) is a contender for the hardest pure ice climb in valley and it proved to be a tuff one to catch. Climbing from a fractured pillar through two free hanging curtains of ice created Mulkey's hardest and most mentally challenging routes of the season. Read part 1 about the first ascent of The Gambler on Mulkey's blog. Read Part 2.

My Morning Glory (WI5+) connects over 360 feet of pure excitement and fantastic climbing. Mulkey was extremly happy to have spotted this classic route only 45 minutes from the car. Mulkey says, "It's a classic in anyone's backyard. I'm just lucky I found it digging around in mine" Read more about this route on his blog.

Hell's Angel (WI5) is another brilliant gem that was found tucked in to one of Wyoming's best kept secret canyons. Read more.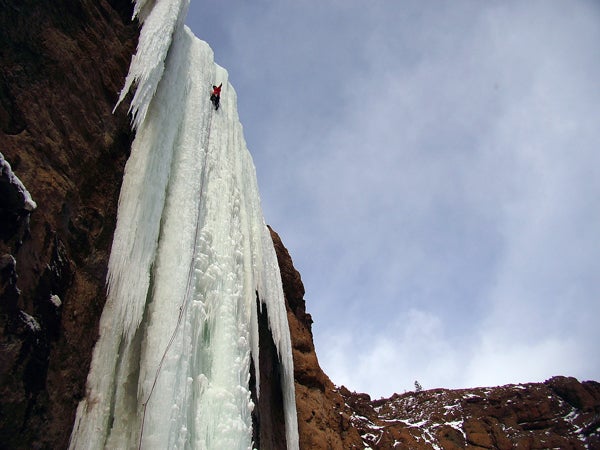 Other new routes developed my Mulkey and partners are:
The Testament (WI5+) 55m perhaps the valley's tallest pillar

Peaceful Warrior (WI5+) 60m

Leave It to Beaver (WI5) 200m

Split Personality (WI5) 100m

The Wolf (WI3) 50m

Counterfeit Girl (WI4+) 60m

Sweet Honey (WI5) 30m

Ella Diablo (WI3+) 60m

Liberator (WI5) 80m

White Line Fever (WI4) 70m
Mulkey says "In true south fork fashion, if you plan to climb these you better bring your headlamp and a pair of extra legs."
Aaron Mulkey runs www.coldfear.com which is the best resource for conditions and new route info for Wyoming's South Fork Valley.
Click here to see more photos of new ice in Wyoming
Date of Ascents: February and March 2009
Sources: Aaron Mulkey, coldfear.com
MORE NEWS: