Big New Routes in Isolated Argentinean Valley
Heading out the door? Read this article on the new Outside+ app available now on iOS devices for members! Download the app.
Two North American teams have completed routes on the striking granite towers of the Piritas Valley of Argentina, a little-explored and remote drainage above the upper Rio Turbio, near the Argentina-Chile border.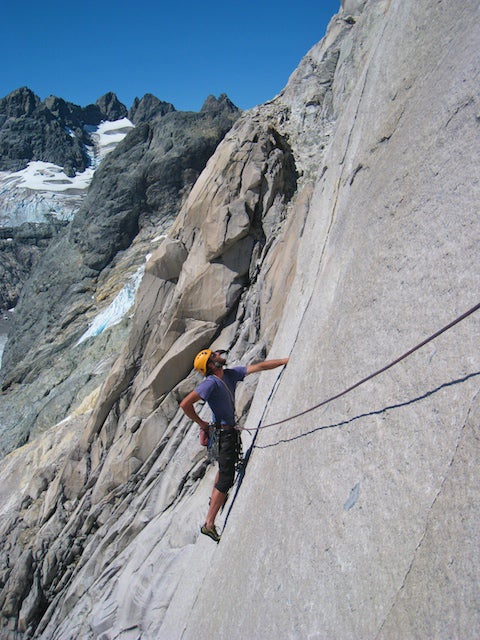 Argentinean climbers are believed to have climbed the first technical routes in the valley: Bicho Fiorenza and Pedro Luthi climbed Pirita Central by its easy east corridor in February 2006, and in 2007 Fiorenza returned wih Morsa Degregori to climb the 1,800-foot north spur (5.10) of Pirita Left. These men also blazed the exceedingly rough trail to the valley through thick stands of bamboo-like caña colihue.
This year, Canadians Paul McSorley, Andrew Querner, and Will Stanhope traveled to Argentina, and, with substantial help from Fiorenza (and his trail), the team completed the arduous approach to the Piritas Valley in February. They made the first traverse of all three towers, and Querner and Stanhope climbed a new route on the north face of Pirita Right, Todos los Caballos Lindos (5.11-), in a one-day effort.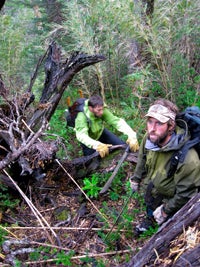 Unaware of any of these climbs, Americans Dave Anderson, Josh Beckner, and Jared Spaulding planned their own trip to the Piritas Valley, which Beckner had spotted during exploration of the region the previous year. The three climbers crossed Lago Puelo by boat and hired a gaucho to carry their gear 20 miles up-valley by horseback. From the junction of the Rio Turbio and Rio Turbio Quatro, the team spent a week hauling loads up the Rio Turbio, wielding machetes to re-clear the trail. Once above treeline, the Americans chose a line on Pirita Right and climbed Voces en la Noche (V 5.11 A0) in a day and a half. After 1,500 feet of "approach," including several fifth-class pitches and a steep snowfield, they climbed cracks on the left side of the face to a sitting bivy four pitches below the top. After summiting in the morning, they descended to the south to return to their high camp. Overall, they completed 2,200 feet of roped climbing, with only a pendulum to break the all-free ascent.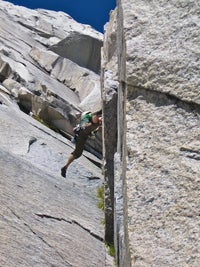 At base camp, the team loaded up two tiny inflatable fishing rafts and floated down the Rio Turbio to Lago Puelo, completing their 17-day adventure. See more photos and a blog from this expedition (which was backed by a Mugs Stump Award and NOLS) HERE.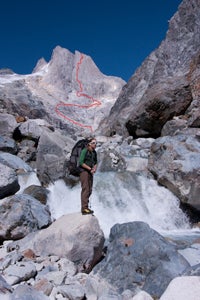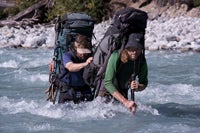 Dates of Ascents: February-March 2009
Sources: Dave Anderson, Will Stanhope
Pirate Valley Expedition Argentina from David E. Anderson on Vimeo.