Brad Gobright and Jim Reynolds Set New Nose Speed Record
Gobright and Reynolds climb El Capitan route in 2:19:44.
Heading out the door? Read this article on the new Outside+ app available now on iOS devices for members! Download the app.
At 6:50 a.m. on October 21, 2017, Jim Reynolds hit the stopwatch and Brad Gobright started running up the 2,900-foot vertical face of the Nose of El Capitan, taking the lead on their simul-climbing speed effort. With 8 cams from .3 to two inches, 11 draws, and 14 carabiners, Gobright, a 29-year-old professional rock climber from Orange County, California, rocketed up the grade VI big wall for the eleventh time this fall season.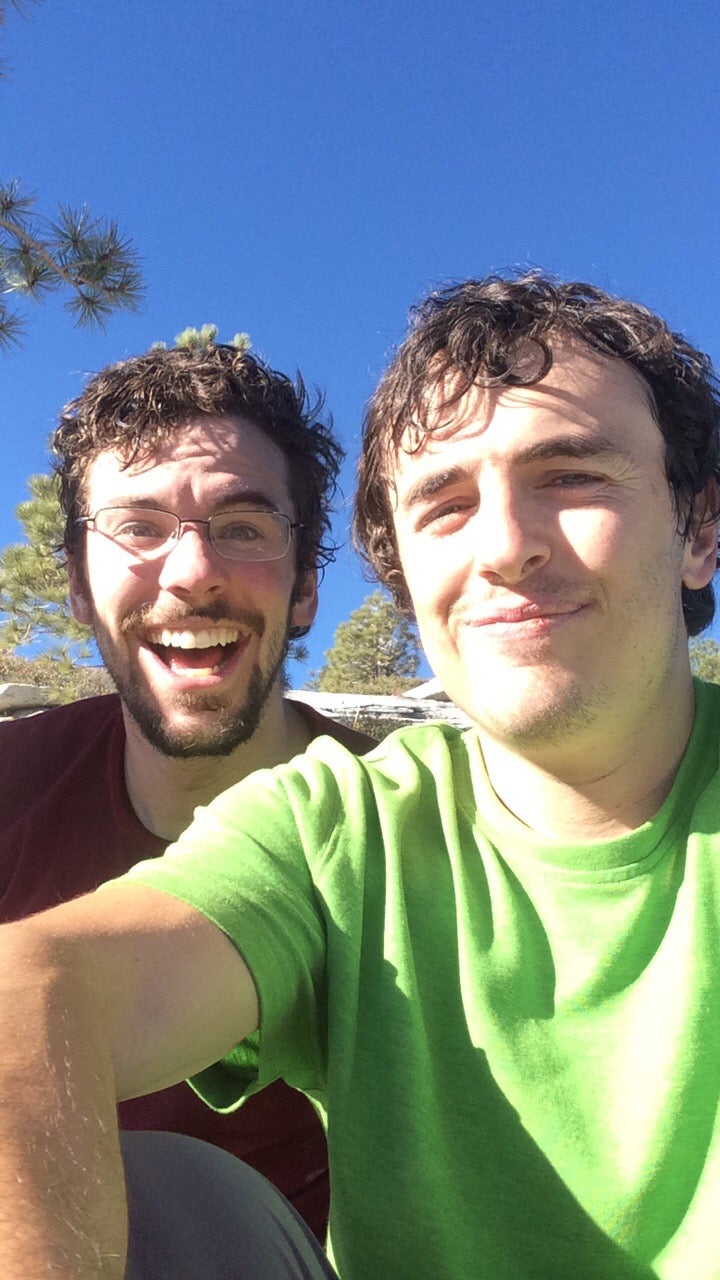 After climbing over a portaledge in the Stove Legs, Gobright reached the Boot Flake, at pitch 14; here, about halfway up the wall, the pair were two minutes faster than their previous time. From the bottom of the Boot Flake, Reynolds a 24-year-old Trinity County, California, native and second-year YOSAR member, swung across the wall, completing the King Swing, and taking the lead for the more aid-intensive section of the climb. At Camp 5, Reynolds tagged up the rack; a pitch above, at the Glowering Spot, Gobright yelled up that they were on track to break Alex Honnold and Hans Florine's June 22, 2012, time of 2 hrs, 23 min, 46 seconds.
Knowing that they could set a record encouraged the men. The pair dropped the clutch, motoring as quickly as they could. "The last three pitches were super exciting," says Gobright. The pair could hear hooting and hollering from the meadow below. "The last 20 feet of 5.6 climbing to the top, we weren't even clipped in to anything," says Gobright The pair summited in 2:19:44, setting a new speed record for the Nose by four minutes.
"It's a different type of challenge than chasing hard grades," says Gobright, who acknowledges that speed climbing, especially on formations the size of El Capitan, comes down to logistics, efficiency, avoiding mistakes, planning, and a good partner: "It's a big teamwork thing. If one person screws up, it affects the other person." Gobright and Reynolds had been aiming for the speed record since last fall, when they climbed the route a half dozen times together.
"That was the most dangerous thing I've ever done," says Gobright, who has free soloed routes like Hairstyles and Attitude (5.12b/c) in Eldorado Canyon, Colorado, and The Rostrum (5.11c) in Yosemite. Reynolds, who has rope-soloed Cosmos (VI 5.7 A4) and free soloed Galactic Hitchhiker (V 5.11b), concurred with the danger of climbing the Nose in this fashion. "There are many places [where] if you fall, you're gonna take a hundred-footer onto a ledge," said Reynolds, "with broken bones at a minimum if you're still alive." Ten days before their ascent, Quinn Brett, a climbing ranger in Rocky Mountain National Park, fell during a speed ascent of the Nose with Josie McKee, whipping approximately a hundred feet from the Boot Flake, landing on top of Texas flake, and shattering her T12 vertebrae, resulting in paralysis.
While Reynolds returned to Camp 4 to hang with friends and be around for any afternoon search-and-rescue calls, Gobright kept racing. He ran toward the lodge store, dreaming of a carton of salted caramel ice cream. However, the lines at the store were almost as bad as the ones on the Nose. "We haven't done a Nose ascent when there haven't been less than six parties on the wall," says Gobright. During their training runs, parties on the wall slowed Gobright and Reynolds down and they had to switch from going for the speed record to working out moves, ticking holds, etc. Most of the traffic comes in the first 10 pitches, getting to Dolt Tower. At that point, slower parties usually bail.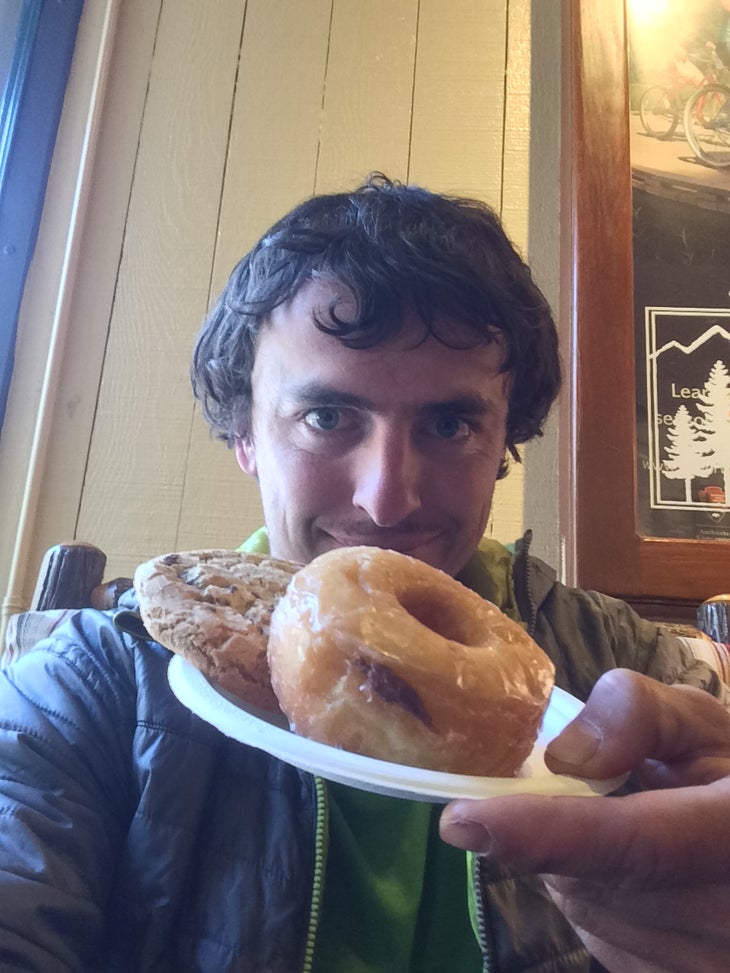 This time, Gobright wasn't so lucky. As he headed into the store, he found a bus full of tourists had just beat him. And the tourists wouldn't be bailing from a third of the way up El Capitan—they were hungry and needed to be fed. Standing in line, Gobright switched to a different objective, heading over to a nearby coffee shop where he bought a well-earned glazed donut and chocolate chip cookie. Gobright takes his climbing like he takes his deserts—with quick, calculated decision-making.