Brits Climb Mt. Deborah's Northwest Face
Heading out the door? Read this article on the new Outside+ app available now on iOS devices for members! Download the app.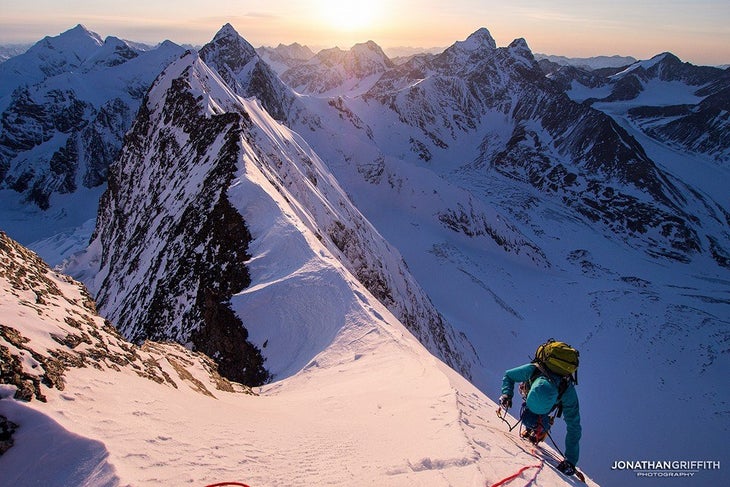 5/8/15 – British climbers Jon Griffith and Will Sim have made the first ascent of the northwest face of Mt. Deborah, a seldom-climbed, 12,339-foot peak in the Hayes Range, a group of mountains at the eastern end of the Alaska Range. The two climbed the right side of the steep face to gain the northwest ridge (Cady-Nash-Nolting-Watts, 1976), which they followed to the summit. They descended the ridge to a point where they could rappel north to return to their base camp on the upper Gillam Glacier.
Sim described the climb as "the hardest three days either of us have spent in the mountains, and the face was undoubtedly the most spooky and unnerving thing I've ever been on."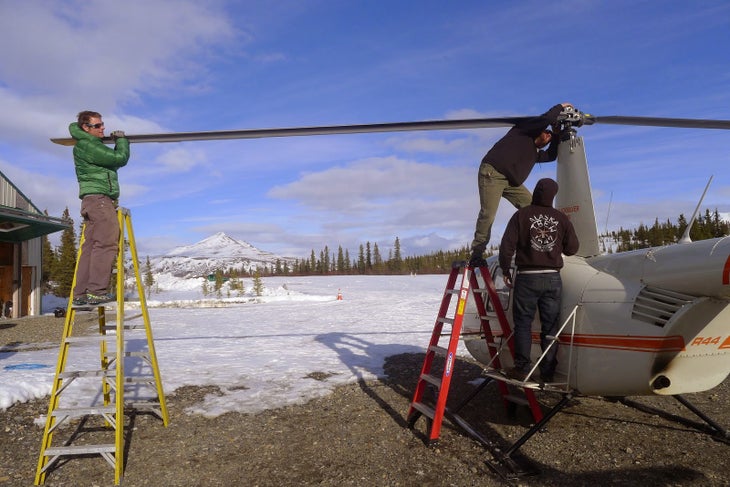 Just getting started was epic: The two men chose their objective from Google Earth imagery and had never seen a photo of the face. They had to hitchhike to Fairbanks with 200 kilograms of gear, and then the helicopter they'd hired to access the mountains was broken, and they had to spend two days helping the pilot repair it. On their first night at base camp, a severe storm destroyed their tent and forced them to dig a snow cave where they spent the rest of their trip when they weren't climbing. "The trip was a full-on adventure," Sim said. The 2,000-meter route is called Bad to the Bone.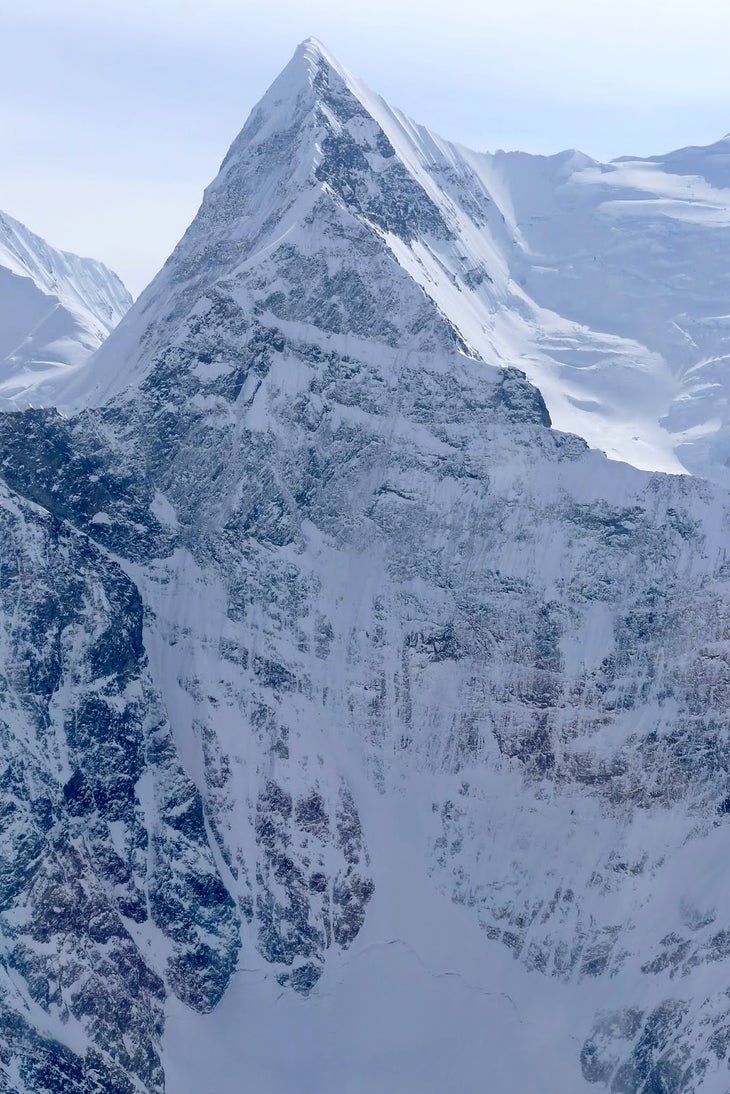 Deborah was first climbed in 1954 by Fred Beckey, Henry Meybohm, and Heinrich Harrer, during the extraordinary season in which Beckey also did the first ascent of Mt. Hunter and the northwest buttress of Denali's north peak. The first ascent of Deborah followed the south ridge. This season, the New Hampshire team of Elliot Gaddy, Bayard Russell, and Michael Wejchert, winners of a Mugs Stump Award, flew in to Deborah for their second try at an unclimbed line on the south face. Their first attempt, in 2013, was defeated by temperatures of -40°F, and this season the stormy conditions did them in: "We had some terrible weather, left, and then it got good…bummer," Russell said.
Sources: Jon Griffith, Willsim.blogspot.com, Bayard Russell