Broken Holds and Lost Lives: How Loose Rock and Free Soloing Ended Two Climbers' Lives
Heading out the door? Read this article on the new Outside+ app available now on iOS devices for members! Download the app.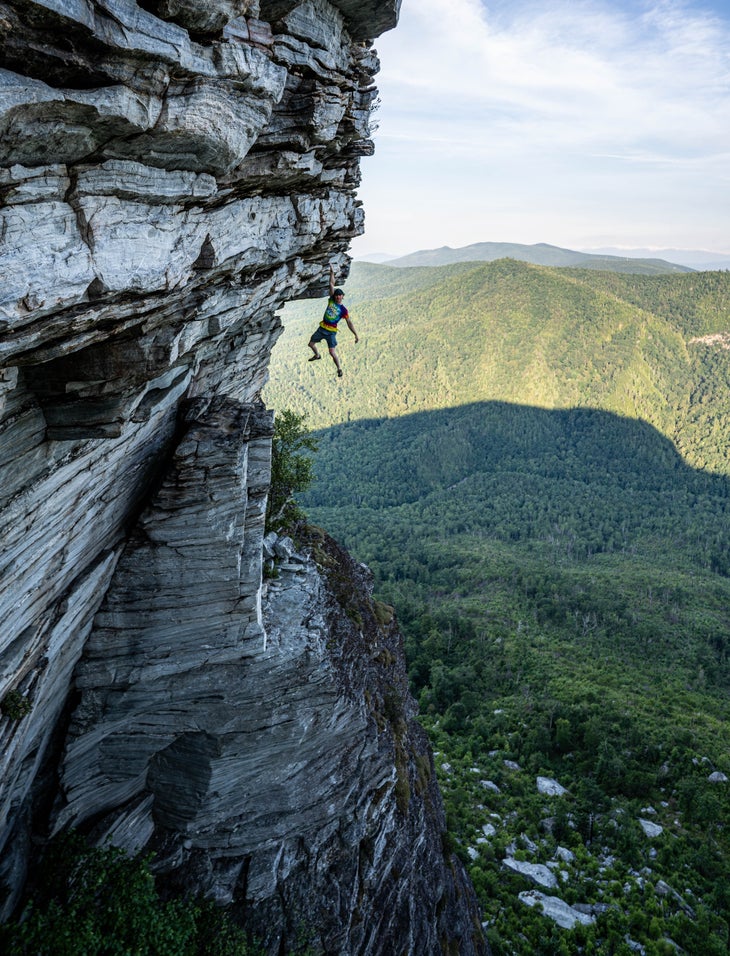 "If it wasn't for soloing, I might have been dead already," Austin Howell, a 31-year-old Chicago climber and electric tower worker wrote in an April 1 blog post titled "Stepping Back From the Edge, Landing Under A Knife." Unfortunately, free soloing, which had helped Howell battle depression, also proved to be his demise.
On Sunday, June 30, Austin Howell soloed Dopey Duck, a three-pitch 5.9, and Golden Rule, a three-pitch 5.11, while Ben Wu took photos at Shortoff Mountain in Linville Gorge, North Carolina. Wu left for the day and Howell proceeded to solo another route, 200 feet from Dopey Duck—possibly Energizer (5.11c/d). At around 11:30 a.m., Riley Collins, who was climbing on Dopey Duck, heard Howell cry, "No!" Howell then fell 80 feet, likely after a hold broke. Immediately, Riley and his climbing partner, Jay Massey, rappelled down. Massey attempted to administer CPR but failed to find a pulse. The climbers contacted the Burke County Emergency Communications Center, and first responders reached the victim about 90 minutes later. At around 1:30 p.m., Howell was pronounced dead.
"The control that I've developed on the wall transfers into my daily life," wrote Howell in the April 1 post on his blog, The Process. Howell struggled with mental health issues including depression and bipolar II disorder, which he spoke candidly about in his blog posts and his podcast. Howell often discussed topics including mental training, how to solo "well," and assessments of risk and danger. He also posted many videos of his free solos on his YouTube channel. "He was a community-oriented individual and started becoming happier when he started sharing more with his community," his friend Susan Hill said. "He'd finally found himself a week ago."
A frequent free soloist, Howell had free soloed over seventeen 5.12s across the Southeast; he onsight-soloed Caternary Crack (5.10b) in Devil's Lake, Wisconsin, and soloed Twinkie (5.12a) at the Red River Gorge and Bottled Up Warrior (5.12b) at Foster Falls, Tenessee, and Dalai Llama (5.12c) in Denny Cove, Tennessee. He'd also climbed up to 5.13 with a rope, including Hematoma (5.13a) in Lower Leda, Tennessee, on his second go, along with three other 5.13s in the Southeast. Despite his seemingly risky antics, Howell carefully calculated his ropeless ascents. He even safely downclimbed his onsight-solo attempt of Jet Screamin Hooter Queens (5.11b) in Black Cliffs, Idaho. He wrote about this instance in a Mountain Project comment: "I downclimbed safely after deciding moves near the second bolt were too insecure to ensure reversal if I committed further." Additionally, his friend Sam Burchett reiterated Howell's cautious attitude: "I genuinely thought this wouldn't happen to him because of how often he backed off solos if it wasn't exactly how he felt it should be. A hold breaking is one of the few ways I could see it go wrong…"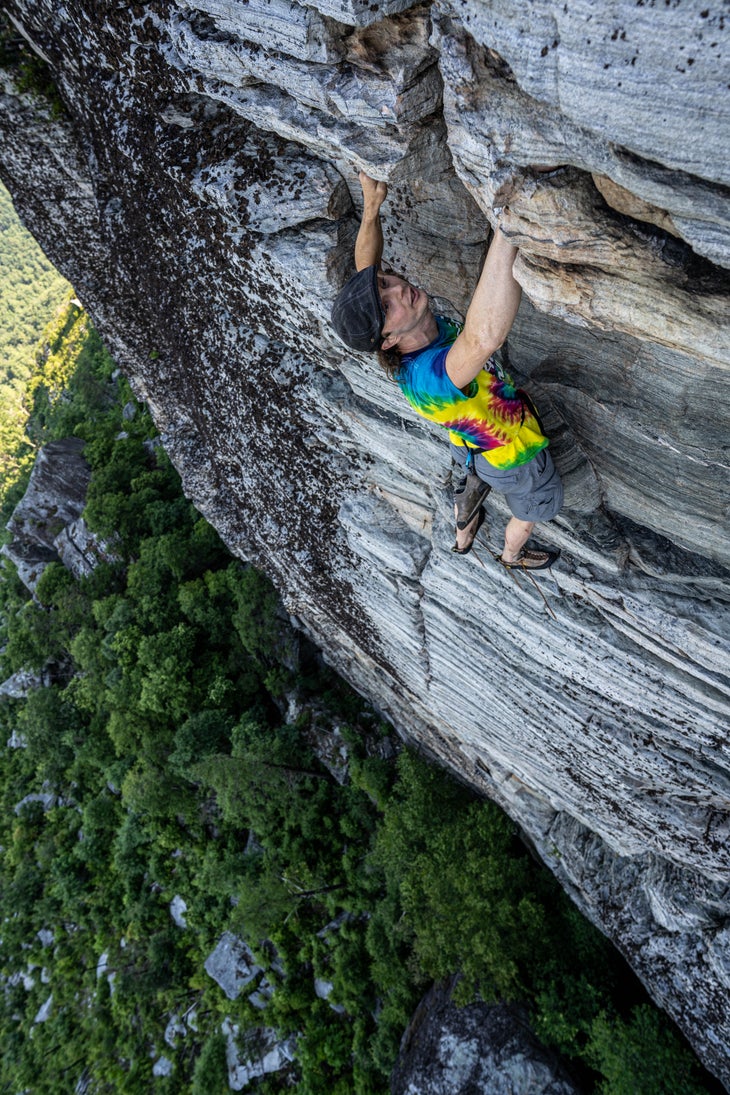 This is the second free soloing death that has occurred this year as the result of unstable rock. On Saturday, May 18, 48-year-old Bob Dergay of Boulder, Colorado, fell an estimated 100 feet while free-soloing the popular Bastille Crack, a five-pitch 5.7 on the Bastille formation in Eldorado Canyon. Witnesses reported seeing a large block fall during the accident.
The dangers of soloing make many people question the sanity of climbing, but as Howell wrote in a blog post about soloing, "It's a life wish."