Buff Headwear Named Recipient of American Alpine Institute's Prestigious "Guides' Choice" Award
Heading out the door? Read this article on the new Outside+ app available now on iOS devices for members! Download the app.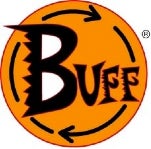 SANTA ROSA, Calif. (August 21, 2008) -Buff® Headwear, known for their innovative line-up of stylish and multifunctional headwear, was honored to receive the "Guides' Choice" award by officials of the American Alpine Institute this August at the Outdoor Retailer Summer Market in Salt Lake City. In existence for over three decades, the AAI award is one of the strongest endorsements in the outdoor industry regarding performance, design excellence and durability of specific products and technology. "On behalf of the American Alpine Institute, I am proud to award Original Buff® with the 2008 AAI Guides Choice Award. Original Buff proved, through our rigorous international field-testing, to be the highest quality product in its product category. The professional guides of the institute see the Original Buff as a leading-edge product because of its design, performance and durability, and it has earned an important place on our gear lists," said Dunham Gooding, president of AAI. "I should add that all of our guides own two to five Buffs. We wear them in a remarkable variety of ways and our view is that when it's too sunny or too cool to go without either neck, face or head protection, the Buff is an indispensible piece of clothing," Gooding continues. AAI professional guides test product on climbs in six states and sixteen countries around the world to make sure that the product can withstand every environmental challenge imaginable. The Original Buff has become part of the AAI guide's uniform after being tested throughout several seasons because of its versatile microfiber fabric. The microfiber fabric boasts exceptional moisture management that wicks away sweat in warm climates and stops the cold in colder climates. Additionally, the Buff's microfiber fabric is wind resistant and seamless for extreme comfort. Buff is proud to know that AAI guides will wear their product as they test and search for the latest innovations in alpine gear. About Buff® HeadwearOriginal Buff® is based outside of Barcelona, Spain, and opened a U.S. sales office in early 2003. Popular for more than a decade in Europe and used since the show's inception on CBS's Survivor television series, Buff Headwear is distributed in more than 42 countries. Buff performance headwear is all about versatilities and simplicity – one garment serves many functions. Among other uses, a Buff can be worn as a hat, neck gaiter, balaclava, bandana, scarf, hairband, helmet liner, headband, pirate-style cap or as a sun, wind or dust screen. Designed to offer technical performance and protection from the elements during a wide range of outdoor activities and sports, Buff Headwear is available in hundreds of styles and designs. For more information on the entire line of Buff performance headwear, call 707.569.9009 or visit the Buff® website.