Buoux: Revisiting France's Crag of the 1980s
Heading out the door? Read this article on the new Outside+ app available now on iOS devices for members! Download the app.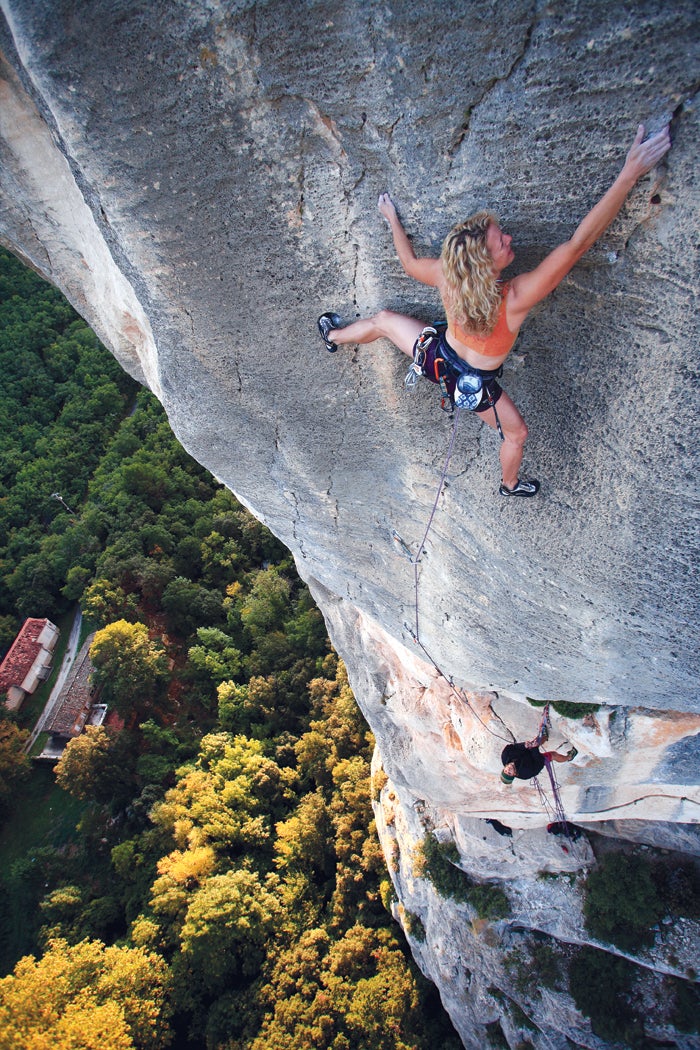 Once upon a time in Europe — and perhaps this is still true today — the most gifted climbers battled for one crown: to climb a route that no other could repeat. In that age of dreaming, beginning in the early 1980s, the rules that had defined the sport were cast happily and carelessly to the wind. No longer was a climber required to lower after each failed attempt, or to only install fixed protection from the ground up. French climbers dreamt of the impossible, and they developed a science to help them achieve wild new routes. The place they went to test their crazy ideas was a cliff called Buoux, aka, the Laboratory.
Buoux sits near the ancient village (population: 125) of the same name in Provence, in southern France. There, sunny, 300-foot walls of limestone-coated Molasse sandstone line the little Aiguebrun valley's northern flank. The climbing style is sometimes elegant, with precise poking of shallow pockets with toes and fingertips on vertical faces, and sometimes brutal, with violent throws between sharper, deeper pockets on severely overhanging walls. With blue and orange buttresses jutting from a pastoral landscape and a gurgling brook at the base, the setting could not be more enchanting.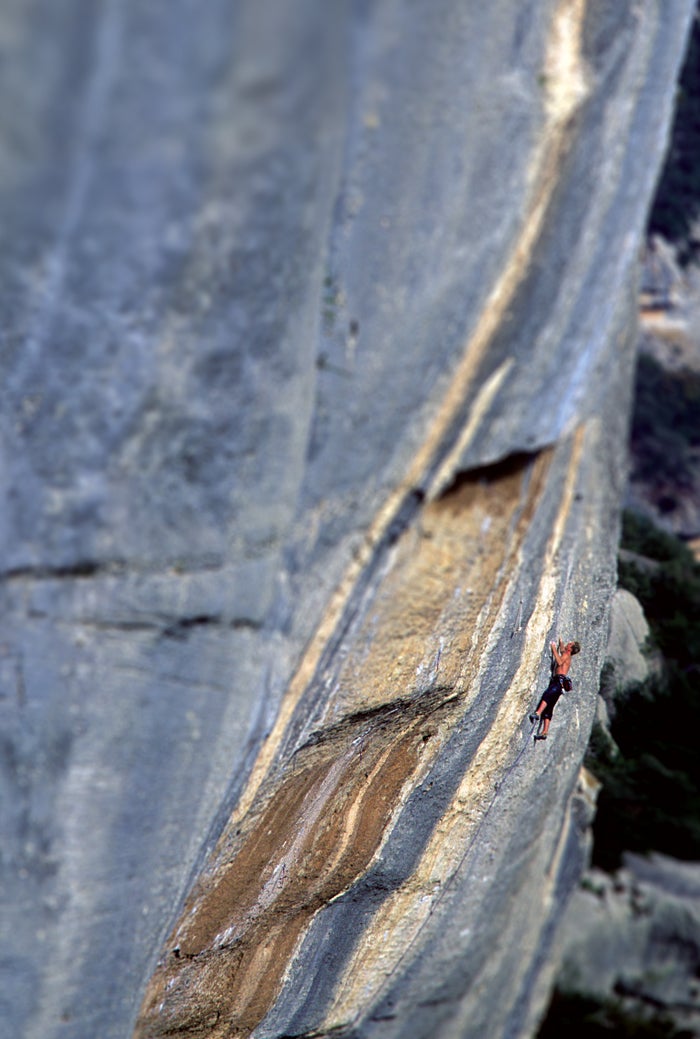 If Buoux was a laboratory, then certainly its two maddest scientists were the Parisian brothers Marc and Antoine Le Menestrel. Marc was a climber of such talent that in 1983, aged 15, he established Reve d'un Papilon (8a/5.13b), matching the top difficulty of the era. His older brother, not to be outdone, soon climbed Chouca (8a+/5.13c), a 90-foot route on a futuristic swell, featuring long reaches between distant pockets. One reach move was so difficult it later inspired a new technique — the figure four — employed by the visiting American Darius Azin. In 1986, Antoine applied his "artistic" talents to his masterpiece La Rose et la Vampire (8b/5.13d), purposely chiseling the route to require an elegant, twisting, cross-body reach. Today, Antoine's "Rose move" is part of our everyday lexicon. Antoine Le Menestrel was first and foremost an artist and dancer, and while most will now decry his tactics for creating routes, he was undoubtedly one of the most talented and visionary climbers ever. In 1985, for example, he traveled to England to test his skills, and found nothing that challenged him. His free-solo second ascent of Britain's then hardest route, Jerry Moffatt's 40- foot Revelations (8a+) at Raven Tor, remains one of the most outrageous feats of climbing in that decade.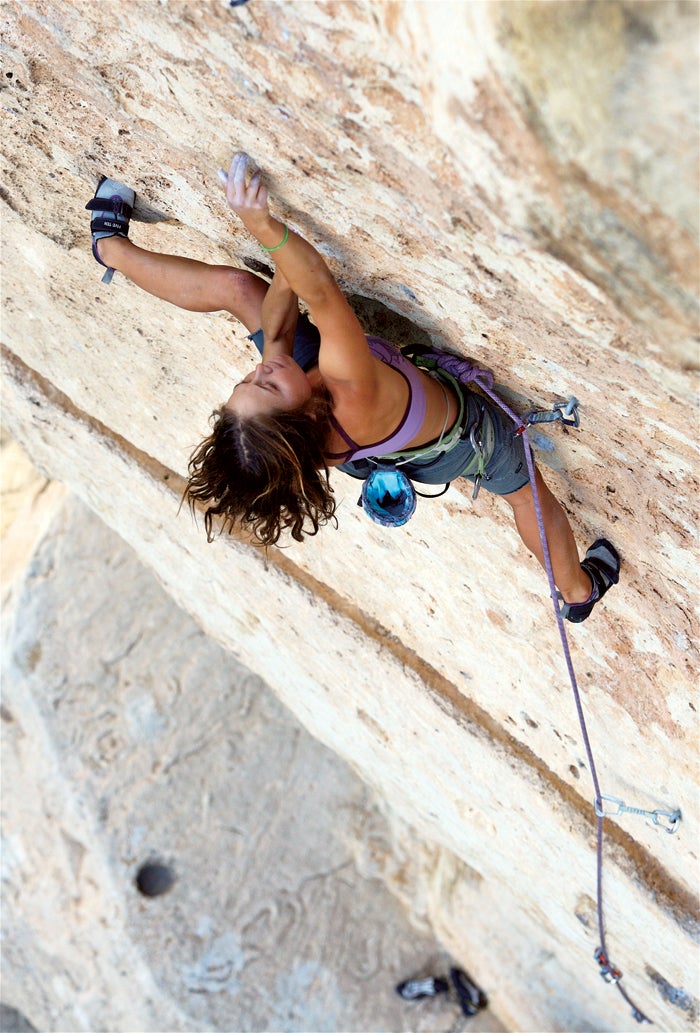 Needless to say, Britain's aspiring kings felt the slap of the gauntlet, and in winter 1986, a dreadlocked boy named Ben Moon, from Sheffield, took up residence in one of the many caves near the Buoux cliff base. Cave living was nothing new to the Aiguebrun valley; other troglodytes had dwelled there for more than 125,000 years. These ancients had engineered their way hundreds of feet up the cliffs, painstakingly chipping holes and pounding in large wooden pegs to reach ledges and caves, hiding from enemies or caching food or whatever else they held precious in those dark ages. The pegs have long since decomposed, and only climbers now grip the ancient handholds, stumbling upon chiseled niches in alcoves hundreds of feet in the sky.
After an apprenticeship of several winter seasons, Moon had repeated Buoux's hardest climbs, notably Antoine Le Menestrel's line La Rage de Vivre (8b+, or 5.14a, 1986) and Marc Le Menestrel's Le Minimum (8b+, 1986), which, along with Wolfgang Gullich's Australian route Punks in the Gym (8b+, 1985), were then the world's hardest.
The youth's finger strength became legendary, and soon he began to work on a line so steep and blank that even the Le Menestrel brothers had left it unclimbed. The 100-foot pitch began from an airy perch two ropelengths above the canyon floor, on a sector known simply as Les Devers, "the Slanting Wall." Menacing and black, it was also horribly flat and overhung. The holds were small, hungry mouths into which only a finger or two could be crammed. As vicious as the pockets were for the hands, they were even worse for the feet and required extreme precision (and tight, pointy shoes). After several months of battle, in 1989, Moon vanquished the wall and called it 8c — the hardest in France — naming it Agincourt, after a grim 15th-century battle in which an undermanned British army smashed a much larger French army on their home turf, near the town of the same name in northern France. The route vied with Wolfgang Gullich's 1988 Wall Street for the toughest rock climb on Earth.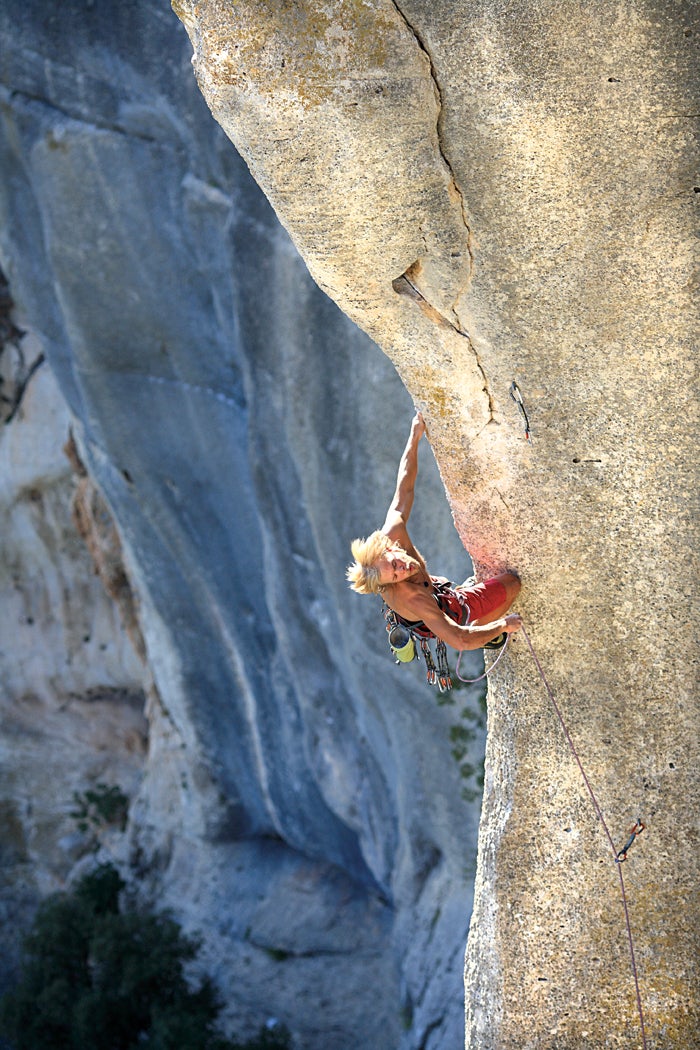 Today, Buoux is relatively empty. The French have a simple explanation: "It's out of fashion." That's great news for you, because your trip to this unique and historically rich area still affords over 500 fantastic routes from 5.8 to 5.14 spread over 35 different sectors. You'll find some of the world's most beautiful sport lines, multi-pitch excursions up to four pitches, the coolest pockets you'll ever touch, and idyllic camping and touristing in the nearby village of Bonnieux. The only difference between now and 20 years ago is that you'll likely have the crags to yourself.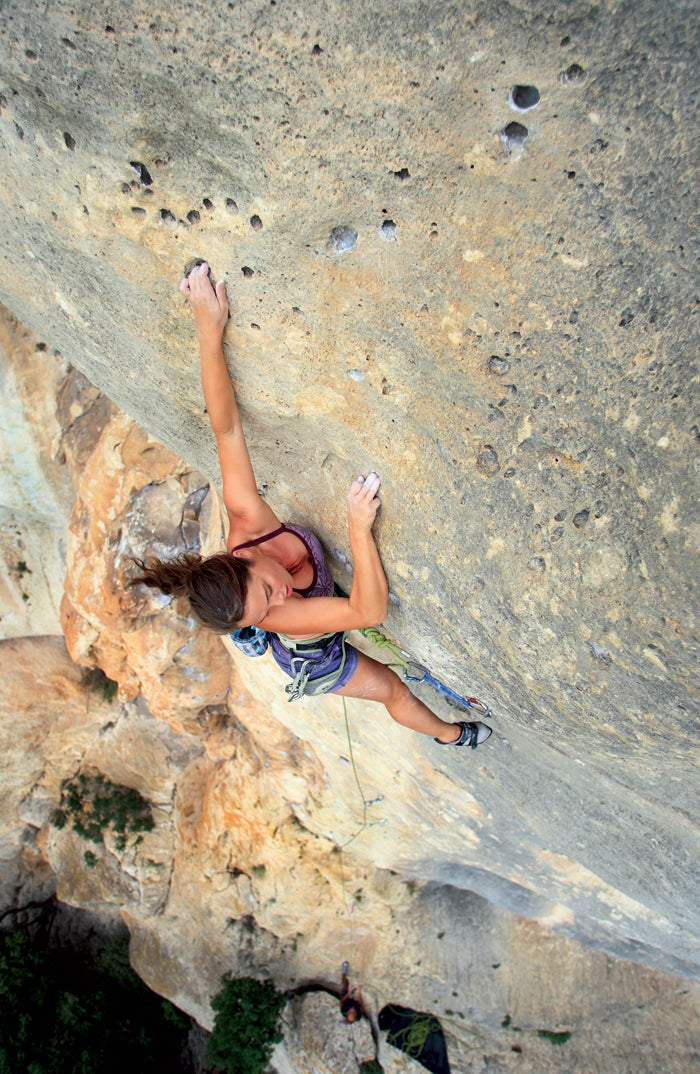 Getting there: Buoux is located in the Provence region of southeastern France. The closest major airports are Nîmes, Marseille, and Toulon, all less than two hours drive. Buses travel regularly from Avignon to Apt, but you'll most likely want to rent car, as Apt is a 15-minute drive from the climbing, and there are many excellent climbing options within a few hours drive. From the west, take the A7 Autoroute du Soleil into Avignon, and then continue to Apt.
From the east, take the A51 roadway. From the popular camping at Apt, head south through town (the roads are narrow and winding; best to get a local map when you arrive) until you pick up D113 to the town of Buoux. Pass through the town and stay left around a hairpin turn for the crags.
Where to stay: Apt and Bonnieux provide campgrounds and hotels for climbers. The main campsite in Apt, Les Cédres, is close to village shopping and has its own climbing wall, while Bonnieux offers a much quieter setting. Guidebooks: France: Haute Provence, by Adrian Berry (rockfax.com) and Buoux, by Pierre Duret, Bruno Fara, and Serge Jaulin (available at campgrounds and local shops; proceeds go to maintaining cliffs)
Season: For the most part, the cliffs are in the sun for much of the day, so aim for spring and fall. Winter and summer are both hit-and-miss.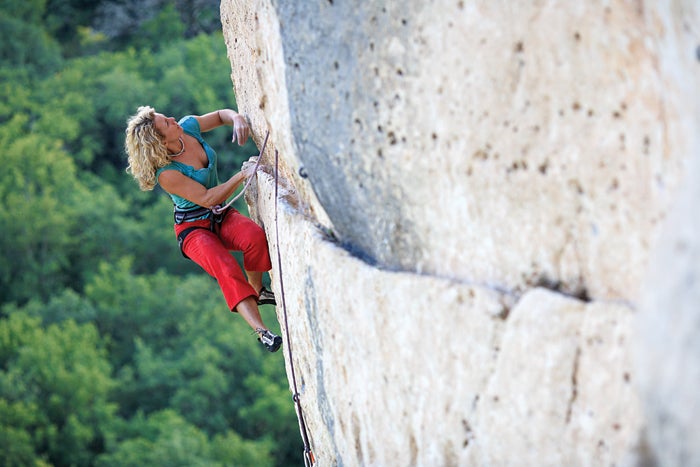 Nearby crags: Venasque, to the northwest, is a limestone crag with plenty of slopers and edges, the antidote to a Buoux pocket overdose. Volx, to the northeast, is a steep crag that offers rainproof climbs. Both crags are a sub-one-hour drive. Within three hours, you can access more world-class crags like Saint Léger, Verdon, and Ceüse.
Gear: A 70-meter rope and 15 quickdraws should get you up most climbs.
Recommended routes: Buoux is home to some 500 routes, a great crag for the mid-level to expert climber, with the majority of lines falling between 5.10 and 5.11b. Some classics include: La Gibottière (5.10), La Dérive Cri de Guerre (5.11a), Fakir Des Verts Pépères (5.11b), Scorpion-La Plage Humanoïdes (5.11c), Les Devers TCF (5.11d), Secteur TCF No Man's Land (5.12a), No Man's Land Les Flammes du Désir (5.12b), Excalibur Rambo (5.12c), La Dérive Autoroute du Soleil (5.12d), Autoroute Rêve de Papillon (5.13b), Rêve sector La Rose et le Vampire (5.13d), Bout du Monde