A Climber We Lost: Michael Spitz
Each January we post a farewell tribute to those members of our community lost in the year just past. Some of the people you may have heard of, some not. All are part of our community and contributed to climbing.
---
Join Climbing
Create a personalized feed and bookmark your favorites.
Join Climbing
Create a personalized feed and bookmark your favorites.
Join for free
Heading out the door? Read this article on the new Outside+ app available now on iOS devices for members! Download the app.
You can read the full tribute to Climbers We Lost in 2022 here.
Michael Spitz, 35, January 16
Michael Spitz, who grew up in San Diego, was a longtime climber and surfer who taught high school Spanish at Sante Fe Christian School in Solana Beach, CA. After his death, the school released a statement on Facebook describing him as someone with a "passion for the Lord [that] was infectious and came out in every conversation. This, combined with a love for the kids, made us a better school."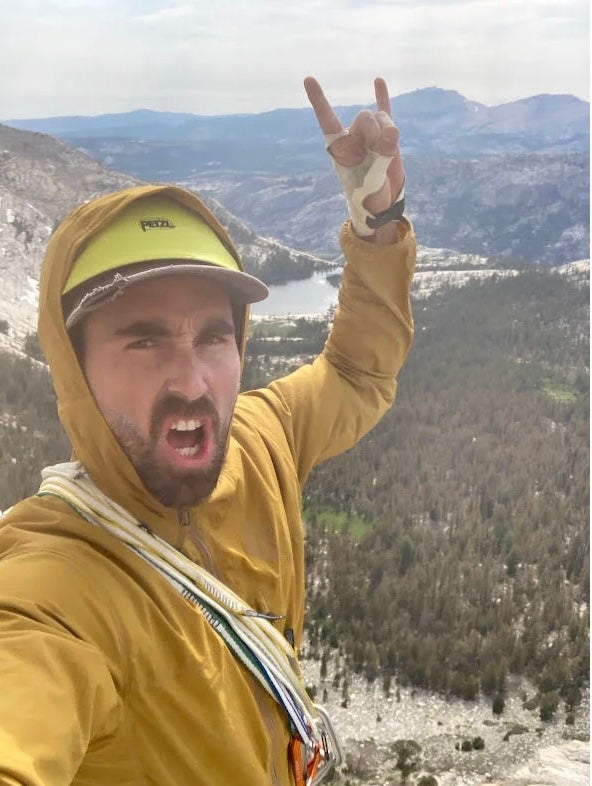 Spitz owned a house in La Misión, Mexico, south of San Diego. He co-founded a nonprofit, Vida Outreach, which worked to build homes and fight poverty in the rural communities in the Baja region.
Brian Gillette, who knew Spitz for eight years prior to his death, said that his friend was "determined to squeeze the most out of every second of life.
"He loved being a teacher, but as soon as the bell rang, he was running to go surf. He was the same way with climbing. He'd head out to El Cajon Mountain after work, in the middle of the week, and climb through the night. I spent years trying to talk him out of living in his van, climbing and surfing full time. Mike couldn't understand why the rest of us didn't want to spend every second of life freezing on the side of a cliff."
35-year-old Spitz passed away on Sunday, January 16, after falling while free soloing the 100-foot classic Illusion Dweller (5.10b), in Joshua Tree National Park.
The Riverside County Coroner's Office estimated Spitz fell at least 80 feet. His fall occurred around 5:30 p.m. Sunday evening, and he passed during the night. His body was discovered by two hikers at 9:50 a.m. on Monday, at the base of the Sentinel's West Face. 
Illusion Dweller was one of Spitz's favorite climbs in J-Tree, according to friend and climbing partner Brian Gillette, and he had soloed it before. "He loved the route," Gillette told Climbing. "He was working on a climb nearby, Leave it to Beaver, 5.12a, and would warm up on Illusion Dweller. He was very comfortable with [it]."
Shortly before his death, Gillette and Spitz had returned from a trip to Potrero Chico. The duo had been climbing and training together every week for the last two and a half years.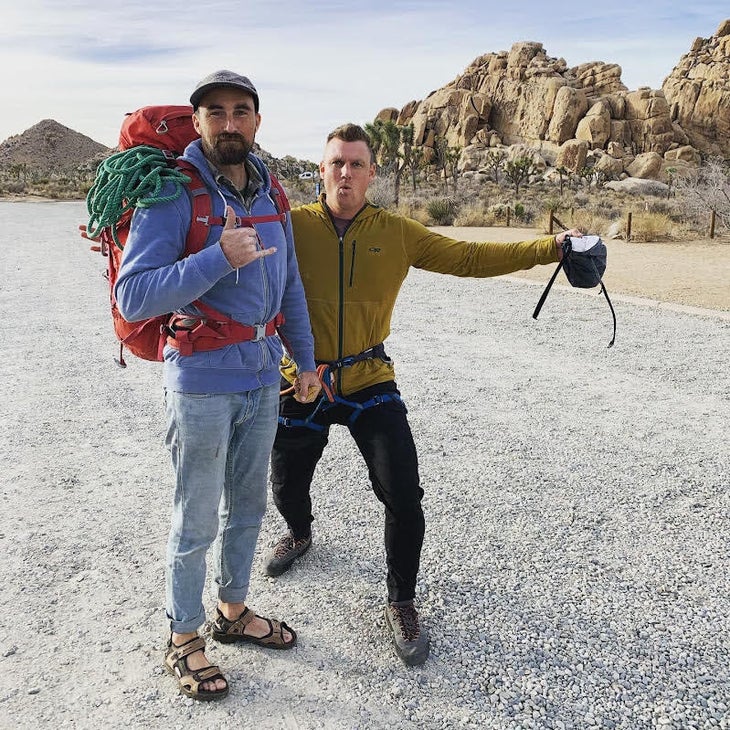 "His style was grit and determination," Gillette said. "The answer for Mike was always up. Whenever we'd start to question if we could finish a climb, he loved to quote The Eiger Sanction: 'I don't know if we'll make it, but we shall continue in style.'" 
Spitz had been a free soloist for years but had only shared his soloing openly more recently. Spitz began soloing as a practical matter, simply for lack of a climbing partner at times, although Gillette added he believes his friend "genuinely enjoyed the simplicity of it, it was mostly a way to maximize the amount of time he spent climbing." 
Among other accomplishments, Spitz had free soloed 5,000 feet in Tahquitz in a single day, in addition to classics in Red Rocks (Epinephrine, 5.9), Yosemite (Regular Route, 5.9, on Fairview Dome), and elsewhere, but was someone who often kept many of his more impressive climbs to himself.
"We'd had many long talks over the years," Gillette added, "[and] I have strong feelings about the way soloing is romanticized in climbing today. Mike understood how I felt, but again, I think it was a matter of practicality to him. He was extremely confident in his climbing, and I really think he'd become convinced on some level that he couldn't fall."
Gillette's favorite memories with Mike were always the epics, "and the suffering that came along with them." 
"Mike shone brightest when we were cold and tired, or lost on a descent, or just completely out of gas and still pitches from the top. He seemed to come alive when things got hard."
—Owen Clarke