Canada's Wild Thing Gets Free Ascent
Heading out the door? Read this article on the new Outside+ app available now on iOS devices for members! Download the app.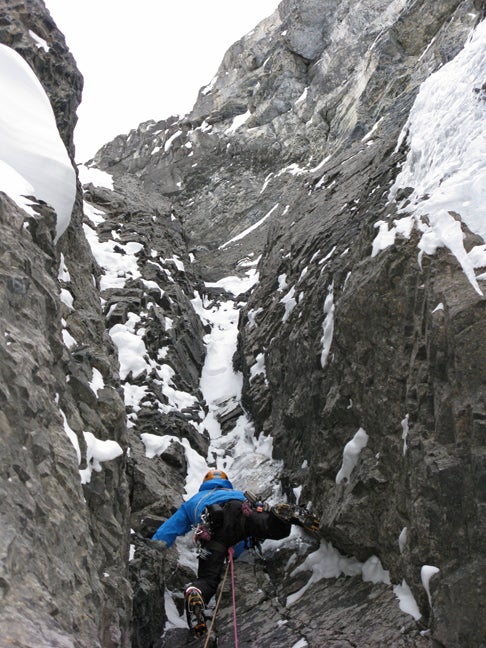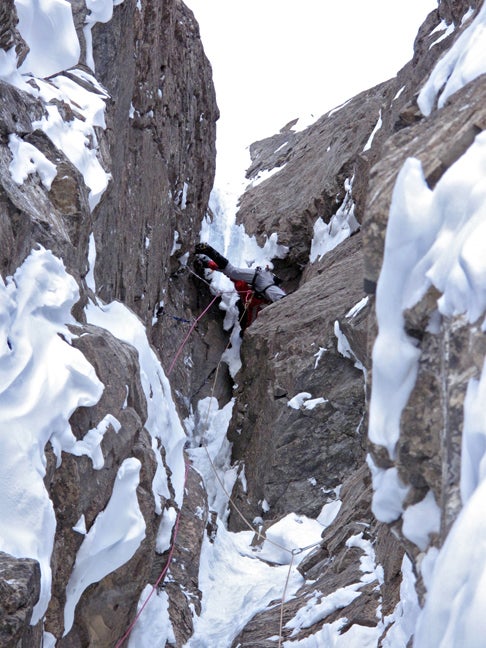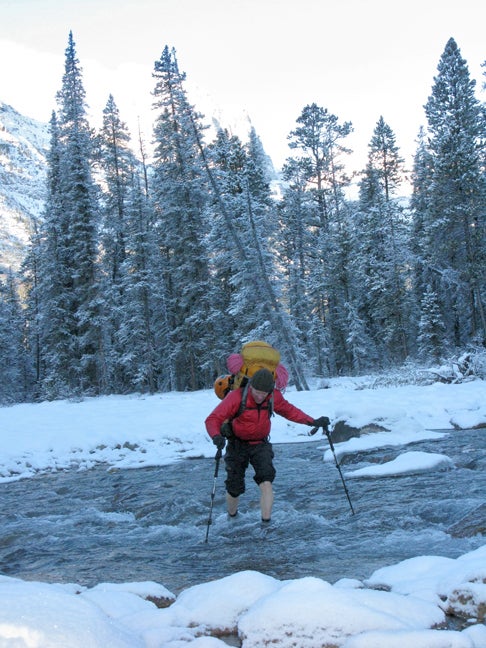 Jon Simms and Jon Walsh have completed a rare ascent of The Wild Thing on the east face of Mt. Chephren in the Canadian Rockies, making the probable first free ascent of the route. The two climbed the 1,300-meter (4,300′) mixed climb in a 44-hour round trip at M7 WI5.
The Wild Thing was first climbed in 1987 by Peter Arbic, Barry Blanchard, and Ward Robinson, after four previous attempts by Blanchard. The first ascent took three long days and was graded 5.10 A3 WI4, with a crux rock corner that consumed most of a day.
Video on YouTube.com
Jon Walsh ("Seargent Suffer") leads through massive spindrift on the first pitch of The Wild Thing. Video by Jon Simms.
Walsh said the A3 corner went at M7, but, he added, "There were many sustained pitches of M5, M6, and WI3–5. Pretty much every pitch was run-out, but there was always just enough gear to proceed." Both men free-climbed the entire route.
Simms and Walsh climbed partway up the face on the first day, then pushed through the crux headwall to the summit in about 13 hours. They topped out at 9:15 p.m. and rappelled through the night, collecting their bivy gear along the way, and reached the highway at 6:15 in the morning after 24 hours on the go. Walsh said The Wild Thing was "an amazing route that totally exceeded my expectations with its quality and quantity of superb pitches."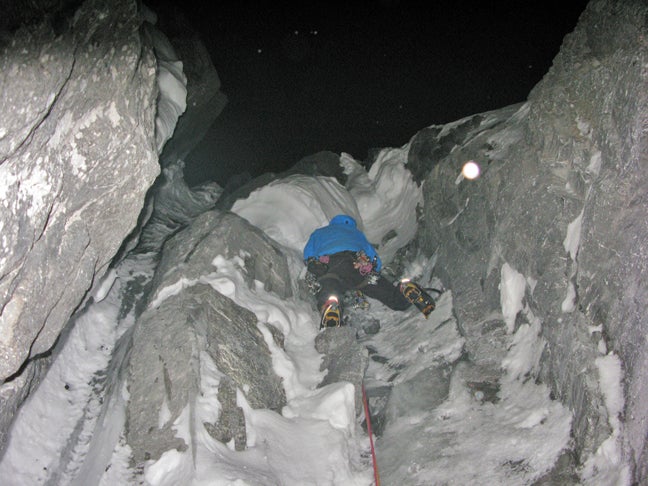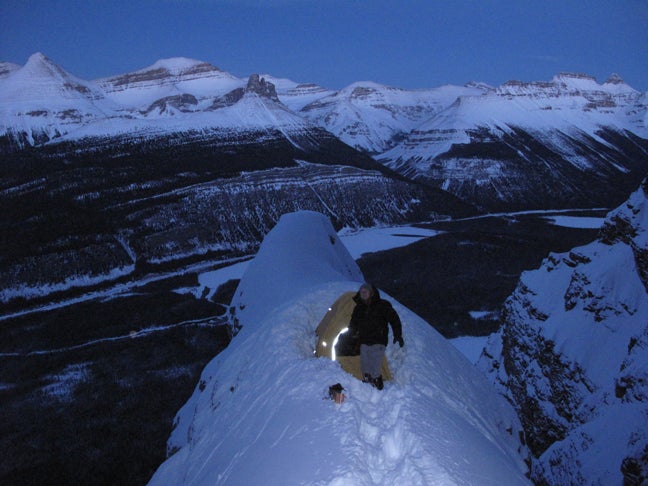 Although it's impossible to say for sure, Walsh believes this was the fifth ascent of The Wild Thing. The first ascent of Chephren's east face was by Pete Geiser, Art Gran, and John Hudson in 1965, via a rock route on the left side. In March 2008, Pierre Darbellay and Raphael Slawinski completed the first ascent of the Dogleg Couloir (M7 A1) on the far right side of the face.
Dates of Ascent: November 26–28, 2008
Sources: Jon Walsh, Pushing the Limits, Selected Alpine Climbs in the Canadian Rockies, Climbing.com