Charlie Fowler: A Climber's Life
Heading out the door? Read this article on the new Outside+ app available now on iOS devices for members! Download the app.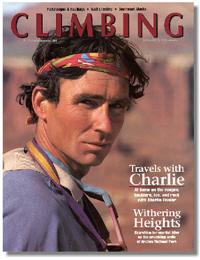 Editor's Note: On December 4, 2006, the Colorado climbers Charlie Fowler and Christine Boskoff missed a return flight to the United States from China. They had traveled to the Sichuan Province of China (Tibet) to trek and explore the area's rugged peaks. Those who knew these tough, battle-hardened alpinists also knew better than to fear the worst — both, after all, had survived untold scrapes. Friends and climbers mounted a heroic search effort, funneling funds from the United States and elsewhere to on-the-ground searchers in Asia and narrowing the focus to the Genyen region. On December 27, searchers found a body buried in the snow at 5,300 meters, about three hours above the Lenggu Monastery. The following day it was confirmed to be that of Charlie Fowler, 52 at the time of his passing, believed swept away in an avalanche. Boskoff, meanwhile, remains missing.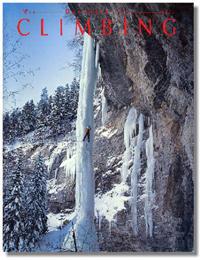 The Telluride climber Damon Johnson, a longtime friend and climbing partner of Fowler's, helped spearhead the fund-raising efforts (via Mountainfilm) and kept a blog of the search efforts at fowlerboskoff.blogspot.com. Johnson estimates that he and Fowler, co-authors of The Wild, Wild West, a guidebook to the pristine, remote sandstone of southwestern Colorado, put up hundreds of routes during their years of climbing together. What follows is a remembrance of his friend Charlie.
A Better Partner I Could Not Have Imagined
By Damon Johnson
What stood out most about Charlie was that he was humble. On all those weekends in the last 10 years, Charlie and I almost never talked about his accomplishments, and there are so many things I now wish I had asked him about. He was starting to paint his life through words and images. We talked about filming a series of interviews about not only his travels and adventures, but about the causes that drove his moral side. This was, lately, more important than any of his physical accomplishments.
Charlie was in love with the unknown. I'd arrive at his house early in the morning to pick him up for a day of exploring new routes, and every surface would be laden with open books, magazine articles, journals, and in more recent times — the Net — multiple screens of information all going at once. He'd scour them looking for where that "line" was between the known and the unknown. And you could bet that the purpose of his next trip would be to cross that line and document both the mountains and the cultures he encountered along the way. Standing there, with his self-repaired reading glasses on, Charlie would dive into a story that would occupy us for the hour-plus drive into the desert.
One of Charlie's goals was to bear witness. His interest in photography was obvious — I can count the times on one hand that Charlie didn't bring a camera. He took thousands and thousands and thousands of non-digital photos. He experimented with Polaroid transfers. One of his favorite things to shoot was the annual Norwood Rodeo a few minutes walk from his front door.
"The more the merrier," he would say whenever someone wanted to go climbing — and he meant it. Experienced or not, he was always at the ready to share a day of climbing. Charlie was so happy to be out in the world with friends, but at the same time, he would, without hesitation, give up a day of climbing to help a friend collect firewood for the winter.
I will miss the "Yeehaw!" that escaped from him every time we reached the base of a wall with our heavy packs, shirts drenched. I will miss the pure-thrill of "giggling" at an unexplored cliff — nervous acknowledgment that we were looking at first ascents. I will miss this climber, photographer, world traveler, writer, filmmaker, actor, artist, historian, teacher, student, and friend so very much.
Charlie: You will be with me every time I head into the "wild, wild west." A better partner I could not have imagined.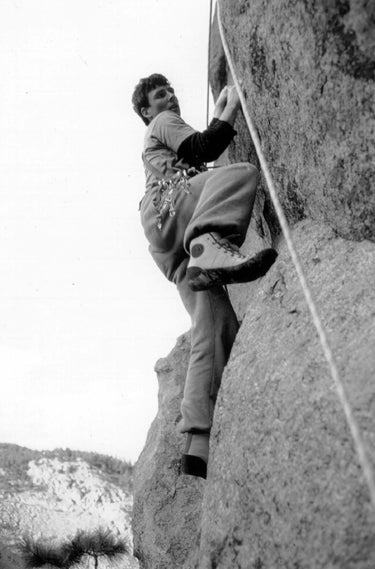 The Colorado climber and climbing historian Pat Ament first met a young Charlie Fowler in 1977, around the time of his (Fowler's) legendary free solo of the Direct North Buttress (19 pitches; 5.11) of Middle Cathedral in Yosemite. Ament and Fowler climbed together often over the next eight or nine years on the sandstone of Eldorado Springs Canyon and the granite of Boulder Canyon and Lumpy Ridge, and shared a trip to England and Wales in the mid-1980s when Ament was a guest speaker at the National British Mountaineering Conference.
A Climber's Climber
By Pat Ament
One could say Charlie Fowler's life was brief, by any standard. Yet his was a full life and intensely absorbed in climbing. It was not an existence marked by major difficulties, with sadness or disappointments. One senses no agony. It appeared almost "casual" the way he moved through life. From one adventure to the next, he never seemed distressed. Even later in his life when he lost toes to frostbite his wry comment was, "Toes are overrated." He made the adjustment and continued on … and upward.
Charlie Fowler was no crazy man, as some speculated when hearing of his free solo of the Direct North Buttress of Middle Cathedral, in Yosemite, in 1977. As a person and as a climber, he had a remarkable sensibility and control. A short time prior to that legendary solo, he had made the second lead of David Breashears' bold Perilous Journey (5.11 X), 150 feet of vertical, unprotected sandstone, at the Mickey Mouse Wall, above Eldorado Springs Canyon. In 1978, amid the rapidly growing masses of undistinguished climbers, Charlie also calmly free soloed the Diamond, on Longs Peak, yet another soaring realm of granite on which most would not want to imagine themselves without a rope. In 1979, Charlie onsight-led N.E.D., a strenuous 5.12 overhang in Eldorado, signaling a new era and spirit of boldness. His reputation grew, and his productivity increased.
To name Charlie's more significant climbs would be a nearly endless recital. I found it a bit amusing when a reporter phoned me from Denver recently and asked me to name Charlie's 10 best climbs. It fills one with dismay even to scan Charlie's own diary list. So many amazing climbs warrant a special recognition, from the Walker Spur, Grand Jorasses, in the Alps in 1979, and a solo that year of The Shroud on the Grand Jorasses, to the North Face of the Matterhorn, in Switzerland, from the Diagonal Direct on Longs, in 1980, to Stoned Voyage, a wild linkage in Black Canyon, in the late 1980s, to a solo of the Direct North Face of the Eiger, in 1992, and then the first hammerless ascent of El Capitan's sheer and formidable The Shield, in 1993, followed by adventures to the enormous walls of Patagonia. There were numerous expeditions, to Tibet, Nepal, and China, even Everest in 2002 via the South Col route. That is a very abbreviated collection, yet those ascents alone would establish him as one of our most notable climbers. As Jeff Lowe said at a memorial for Charlie in Telluride, Charlie was "A climber's climber." I will add, Charlie had an extraordinary grasp of character and style. That was, perhaps above all, for me, his magic.
He was human, though. When he did fall, which was rare, as I saw him do once, as he followed the crux of the Crack of Fear, above Estes Park, he had no excuses and no apologies. He didn't get down on himself or go into a mood. He had only praise for the talents of others. That small slip of a foot from an almost microscopic foothold was no more than a learning step toward ultimate mastery, toward becoming one of climbing's great "adepts," a view of his life of which the full panorama he seemed at times to sense.
His life, made short, was not a short life. Although by all appearances focused on little other than climbing, Charlie was a lad of humor, of balance, of friendship, of depth. He loved people. He loved food. He never really settled down to a normal profession, and while he may have had some hidden, restless indecision about his life, he lived by the principles of frugality and creativity, what one might call a simple life of selling photos, guiding, teaching climbing, filmmaking, writing a bit, even finding sponsorship on occasion. The respect people had for him worldwide paid for any number of adventures. It remains, though, a mystery how he ever found the money for so many climbing trips around the world and so many expeditions. Even in 1984 when I brought him with me to England for two weeks, he somehow scrounged plane fare. There was no money beyond that, in England, and I recall discussing with him the cost of a roll of film. He had to get by on virtually nothing.
Life is a place and a time to acquire knowledge. Who could measure what Charlie knew? Who could have the roughest glimpse of the number of fresh, immediate, and exhilarating experiences that were infused in his tight, strong frame? Like the great protagonists in Shakespeare, Charlie was destined to have one great weakness. We never saw it. Or was it love? While thinking with so much appreciation for his companion, Christine, did he fail to notice a danger? Or, together, had the two come to achieve perfection? If so, that's always when souls are taken.
To be swept away in an avalanche in Tibet, in mid-life, would seem they went away still in the dawn of life. Charlie was beginning to become seriously interested in writing and art, in his last years, and were he to look now from beyond the veil I imagine he might offer some wry or possibly poetic line, such as Wordsworth's "Bliss was it, in that dawn to be alive." Or maybe Wordsworth was more a poet of my generation. Charlie came along 10 years after my peak, so perhaps it would be a line by Pound, to fit one of those awe-inspiring rock monoliths Charlie climbed in Patagonia, "In the gloom, the gold gathers the light against it … "
Farewell, our Charlie.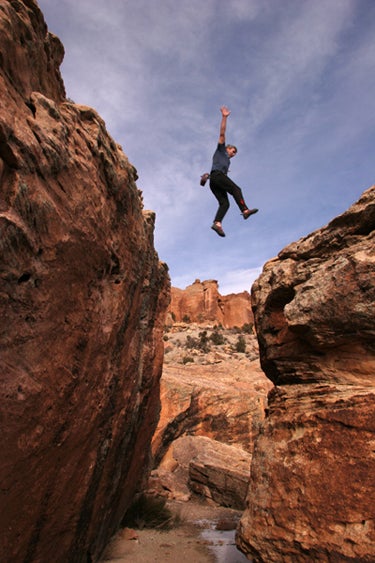 Fowler wrote the following mini-travel essays for Climbing No. 252, the 2006 Danger Issue. We unfortunately ran out of room to use them, so held them over, with Fowler's permission, to run the following year. The first is about a trip to the Cordillera Blanca of Peru, the latter about hitchhiking (true "adventure travel") across Tibet.
Too Much of a Good Thing
By Charlie Fowler
Sometimes you can have too much of a good thing. I learned that lesson the hard way on my first trip to Peru, in 1985. I'd already traveled to some big mountains: The Alps had great climbing with good access, but it's crowded, the weather is unstable, and Chamonix is too pricey for dirtbags. On Denali it was life in the arctic zone — stunning and challenging, but cold … way cold. Patagonia had fantastic routes on sticky ice and firm granite, but demanded infinite patience.
When I first visited the Cordillera Blanca that season to guide, I thought I had died and gone to heaven. The weather was nearly perfect, and awesome peaks were easy to reach. Food and lodging in the nearby towns cost next to nothing — we could live like kings for pennies a day.
The weather, meanwhile, was so good I got brutally sunburned on our very first climb — Nevada Pisco. My face became a painful, festering scab that would not heal for the duration. Descending from our next mountain (Huascaran), I neglected to wear sunglasses for a short time and went snowblind. Crippled with more pain and double vision, I stumbled around for days, unable to climb.
At the end of the guiding gig our team celebrated at a restaurant typical for Huaraz — the food and beer were dirt cheap, and hygiene was in the dirt, as well. The next morning my partner, Sandy, was violently ill with a dysentery turbo-charged by a hangover. We went to a local clinic, but the doctors could do nothing. I sought out an American doctor, who made a diagnosis: "Your friend is really sick, and there is nothing I can do." Sandy spent his last week in Peru in bed. We wasted a lot of time in Paradise.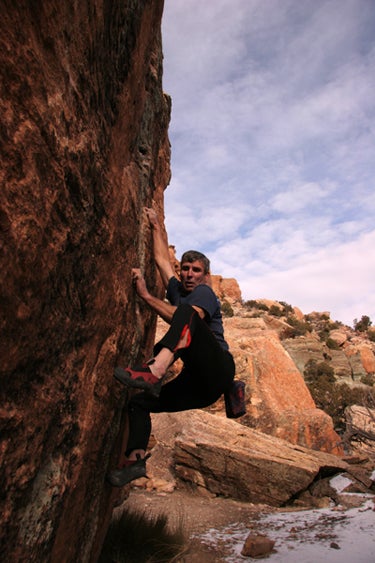 Tashi Delay
By Charlie Fowler
On my first trip into the heart of Tibet, in 1994, I traveled west across the length of China from Beijing to Kashgar with duffle bags full of mountaineering gear. Paula Quenemoen and I hoped to make the pilgrimage 'round holy Mount Kailash and explore some nearby mountains. Tashi Delay, as they say in Tibet: "Good Luck".
In Kashgar we took a public bus south to Yecheng, the last city in Muslim Xinjiang Province. Hitchhiking down the highway leading into Tibet was frustrating; except for People's Liberation Army convoys, traffic was almost non-existent. Finally, we got a ride in a land cruiser with three businessmen heading to the remote, dusty Tibetan town of Ali, several hundred miles down the road. The 'highway' proved to be an intermittent track across some of the most high and desolate terrain in central Asia, the Aksai Chin plateau. Stuck behind broke-down army 'liberation trucks' or swamped by massive river crossings (bridges? – not out there), we arrived in Ali after three long, arduous days.
Here, Mr. Li, an Ali policeman, slapped us with a small fine for being in Tibet without travel documents, but then he kindly wrote us permits.
Early the next day we were on the road hitchhiking again. Three days later we were still in Ali. Then, a truckload of Tibetans pilgrims picked us up, and we negotiated our price. Out in the Plains of Barga, with the holy mountain in sight, the truck driver pulled over and demanded more money. Weary of being scammed, we refused to pay; we walked the remaining few miles to the sacred mountain.
From Mount Kailash our objective was Lhasa via the sacred lake Manassarovar. Our first lift, with a busload of Hindu pilgrims, got stuck, so we abandoned it for a ride in a truck, which soon broke down, too. We eventually arrived at the lake, but from there we could only get a ride back to Ali, where, once again, we waited for days. The epic continued: The "Southern Route" across Tibet crossed numerous swollen, bridgeless rivers, so drivers would connect trucks with cables, much like climbers tied together on a glacier — hairy stuff.
We arrived in Lhasa six weeks after setting out from Yecheng. Never knowing what each day would bring, we spent our time waiting and wandering, and became skilled at both routines. I guess that's why they call it "adventure travel."
Photo by Luke Laeser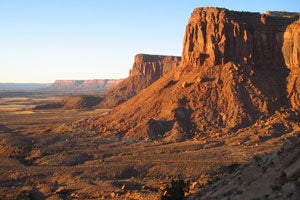 Kelly Sjölander was a sometime climbing partner of Fowler's on the sandstone bluffs of the Paradox Valley, in western Colorado, from 1998 to 2000. They also shared climbs together in the Pacific Northwest after that time. Here, she shares her memories of Fowler from a speech that was to be delivered at a January 21 memorial service for both Fowler and Boskoff, held in Seattle, Washington.
Dreams of 16Z
By Kelly Sjölander
Back in the late 1980s, and very shortly after my introduction to climbing, I saw a television program about a group of people climbing El Cap. Their leader was Charlie Fowler, and immediately I was in awe: of him, of climbing, of the West. My hometown of Baltimore was not exactly a climbing hub. Climbing and other outdoor pursuits were rather obscure in those circles, and big-name climbers were even more so. Charlie was the first "celebrity" climber to whom I was exposed, and I watched the video tape I made that day over and over.
Ten years later, I had the honor and the privilege of meeting Charlie in person. By then I was living in Telluride and pursuing dreams that he unknowingly played a hand in inspiring. We met at a book signing and became friends – not because of who I was, for among the elite climbing community I am no one, but because of his most sincere passion for climbing and exploration and because of his willingness to share that passion with anyone who was interested.
As proof of the purity of his passion was Charlie's unlimited enthusiasm for climbing anything, no matter the quality, and for exploring the unknown, no matter how remote or how near. For those of you who have climbed at Naturita or 16Z (two areas in Colorado that Charlie developed) you know what I mean. Let's face it – these areas are far from high-quality climbing areas! But that did not deter Charlie or dampen his excitement for these places. He exuded as much joy telling you about places like this, in his back yard, as he did telling you about exploring remote parts of places like Bhutan. And he would round up anyone he could find for a weekend of climbing his new routes.
Nor did his enthusiasm or interest in your excitement for climbing waiver or change depending on your level of experience or number of mountaineering accomplishments – or in my case lack thereof. He was a kind soul and very giving in a sport where selfishness and ego seem to prevail more and more. As long as you were excited to go climbing he was excited to go with you.
And if you hung around with him long enough, you were certain to have an adventure of epic proportions. Whether it was arriving at the top of one of his sandy and crumbly Naturita routes scared out of your mind only to find that he'd failed to place any anchor bolts at the top of his so called "sport" climbs — or whether you were crisscrossing the canyon country of southwest Colorado on a dark Friday night looking for this place he called 16Z only to find yourself crossing paths with three escaped murders who you later found out triggered the largest manhunt in Colorado history – climbing with Charlie was always exciting to say the least!
The time I spent with both Chris and Charlie was way too short and not nearly enough. But I will always cherish it and I feel so fortunate to have known them both.