Chuck Odette Climbs 5.14a First Ascent at 61
Heading out the door? Read this article on the new Outside+ app available now on iOS devices for members! Download the app.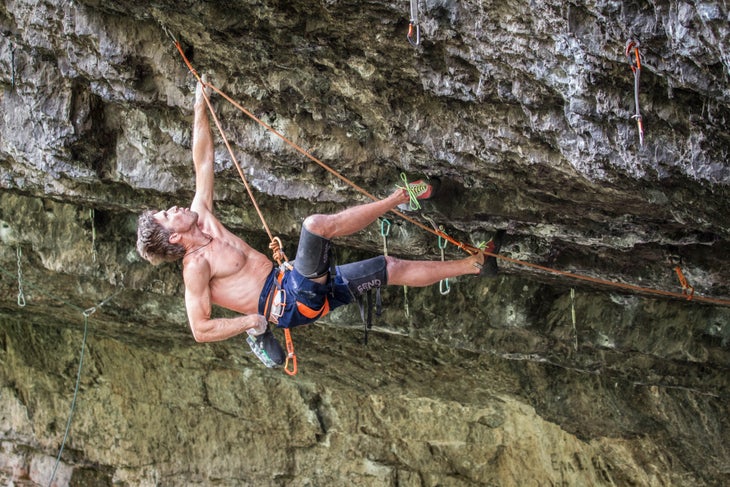 On August 9, Chuck Odette, 61, established Bulletproof Monk (5.14a) in Utah's Logan Canyon. This is Odette's second 5.14a since crossing 60, and he may be the first North American to climb the grade at that age.
The 65-foot Bulletproof Monk is in the steep, pocketed limestone crag China Cave in Logan Canyon. The climb is a variation of another of Odette's routes, Shaolin (5.13d), to which he added a V7/8 finish. The 45-degree overhang requires power endurance, knee bars, heel-toe cams and "creative rests," he says.
"Projecting hard routes requires me to accept failure by learning from it," said Odette. "It teaches me to work on my weaknesses to become stronger, more balanced and eventually successful. The process, in a way, is an amazing fun personal metaphysical/physical journey."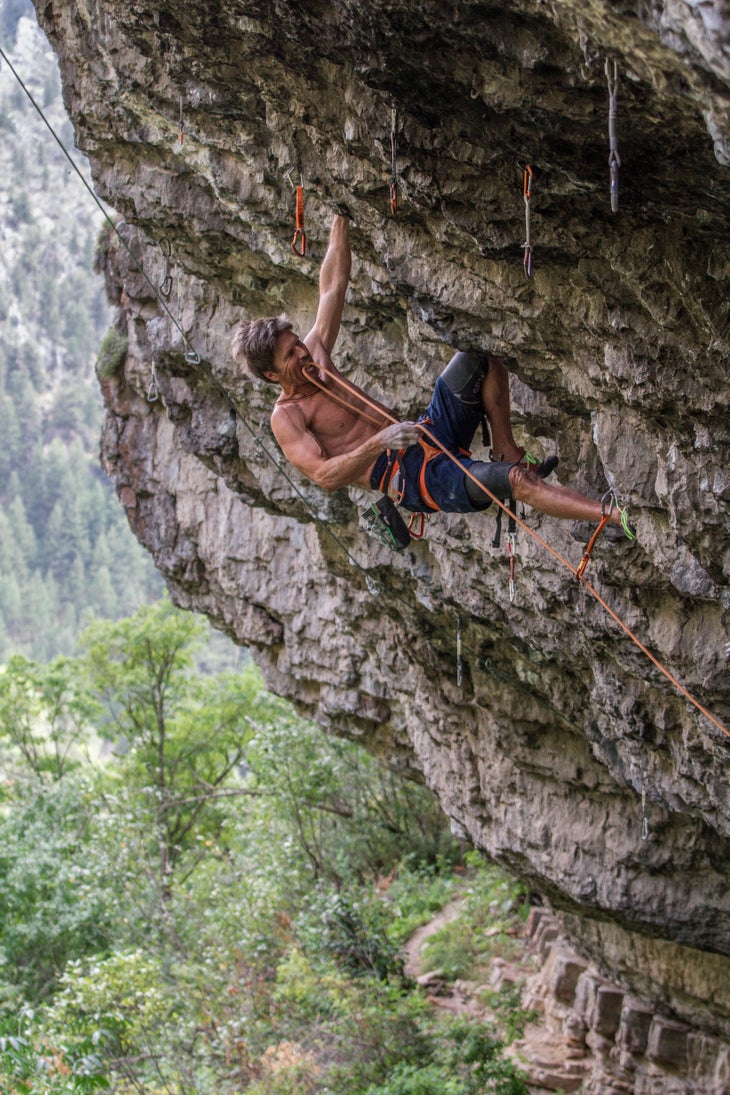 Odette, who started climbing at age 23, spent about three months preparing for the climb. From May to mid-June, he and his wife Maggie bouldered on the horizontal limestone roofs of Priest Draw, Arizona, to gain power. Then, the retired couple parked their 2013 Scamp trailer at Logan Canyon. Chuck spent the next month and a half repeating 5.12s and 5.13s. When he repeated The Golden Child, a 5.14a he'd sent a few years prior, he says he knew he was ready for the project.
It went down on the second attempt. Odette was more relieved than surprised. "I'm a very methodical person and I felt that I'd done a good job preparing for this moment, so it honestly wasn't surprising to me."
"It's exciting to transcend the common beliefs about aging," he says, noting that most athletes his age focus on endurance sports.
Odette says he maintains his climbing fitness by never taking breaks longer than 10 days, resting on rest days, and eating a "balanced macronutrient diet." And by "being ever mindful of the fact that it's just rock climbing…meaningless and meant to be fun."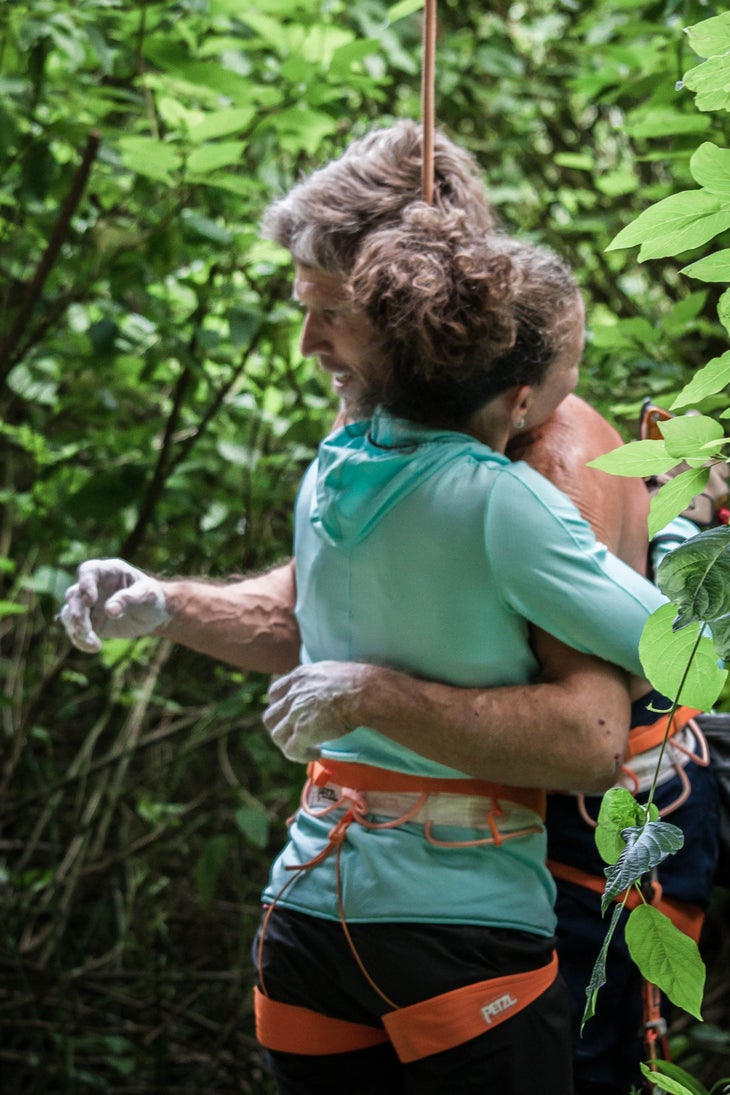 He and Maggie, 47, climb and train Mondays, Wednesdays and Fridays, and do Ashtanga yoga on the days in between. The couple have been travelling and climbing full time since they retired in June 2015.
"My hope is that through my age-related experiences, others can learn to stay active and enjoy life fully regardless of chronological age," says Chuck. "Climbing is a great way to find constant challenge. Sure, I was probably more powerful 20 to 30 years ago, but not smarter, nor more fulfilled. Even if it were possible, I wouldn't go back in time."