Climbers Acquire Monster Rock Outside Austin, Texas
Heading out the door? Read this article on the new Outside+ app available now on iOS devices for members! Download the app.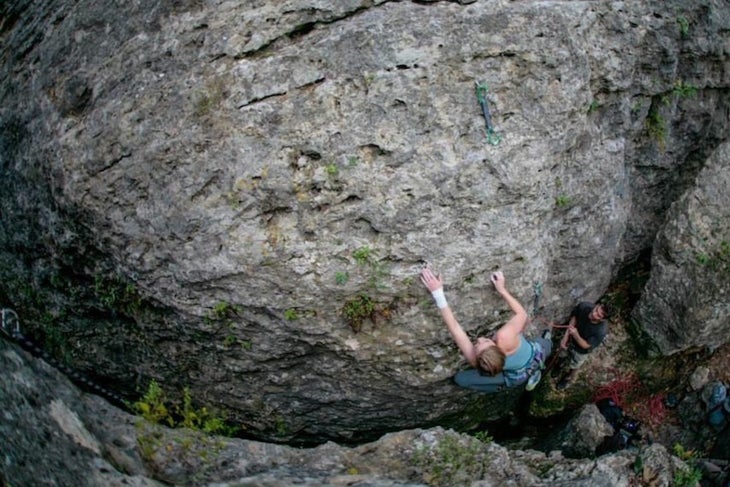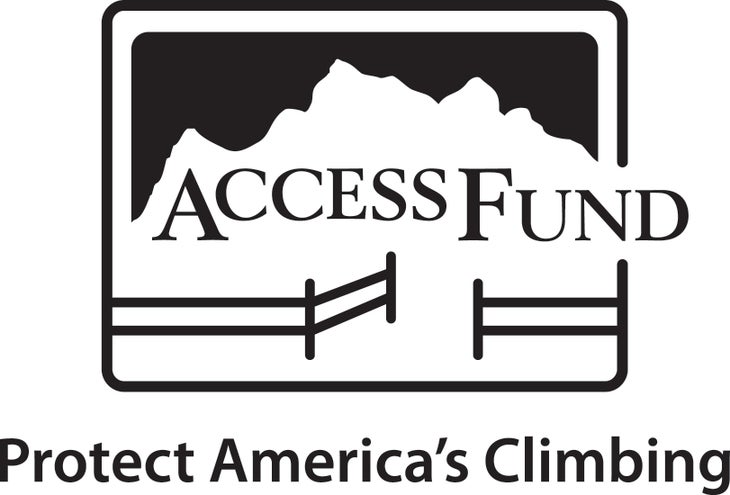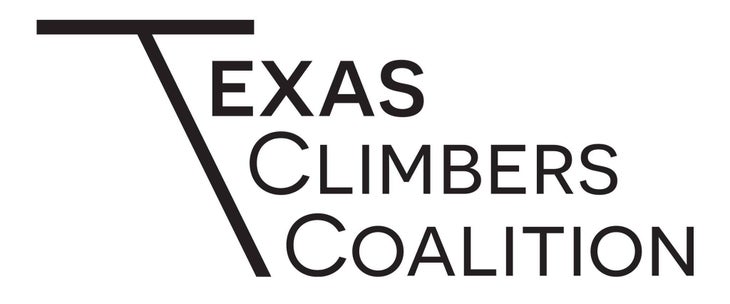 Texas Climbers Coalition (TCC) and Access Fund are pleased to announce the acquisition and permanent protection of Monster Rock outside of Austin, Texas. Monster Rock has been a popular crag for years, giving climbers relief from the heat and crowds of other central Texas crags.
This success comes just one year after Access Fund and TCC teamed up to acquire and permanently protect Medicine Wall, a privately owned climbing area in San Antonio, for climbing conservation.
"Texas is about 95% private property," says TCC Executive Director Adam Mitchell. "Adding new park land that is free to access and recreate on is an exciting development for Texas climbers, and TCC is excited to protect climbing areas like Monster Rock."
Monster Rock is an overhanging limestone crag, home to more than 50 routes in a scenic setting along the Pedernales River. Longtime local climber John Hogge purchased the property in 1998 and developed the routes alongside a group of friends, including Dave Phillips, who is credited with developing numerous routes at Monster Rock, Reimers Ranch, and other local crags.
After seeing the successful acquisition of Medicine Wall, and finding it increasingly difficult to manage the upkeep of Monster Rock, Hogge inquired about the possibility of donating the property. Access Fund and TCC teamed up on a plan to conserve Monster Rock for climbing. As the local climbing organization, TCC agreed to take on the primary role of ownership and management of the property. Access Fund holds a recreation easement on the parking, access, and climbing to ensure permanent protection.
"Acquiring and permanently protecting two crags in just two years is an incredible step forward for Texas climbing," says Access Fund Texas Regional Director Brian Tickle. "It shows that private property owners in Texas are essential for both protecting land and providing recreational resources."
Access Fund worked alongside TCC and Hogge to draft the easement, complete survey work, and coordinate the transaction. The property is now permanently protected for climbing and open to the public.
"It's a great pleasure to preserve this fine climbing area for a community that gave me a reason to move to Austin, close friends, and years of fun climbing," Hogge says. "I thank TCC and Access Fund for being the perfect organizations for this purpose."
TCC now needs help to raise $23,500 to manage Monster Rock and pay for the expenses related to the acquisition, cleanup efforts, and long-term stewardship. Donate today at texasclimberscoalition.org/monster-rock.
Monster Rock is open to the public for climbing. However, because of COVID-19, all climbers are required to follow social-distancing guidelines (6 feet of separation) for their safety and the safety of others. Due to the confined nature of climbing at Monster Rock, climbers should strongly consider an alternate climbing area until the threat of COVID-19 is greatly reduced.
About Texas Climbers Coalition
The Texas Climbers Coalition (TCC) is a 501(c)(3) climbing organization dedicated to accessing, sustaining, and protecting Texas climbing. TCC is one of the oldest climbing organizations in the country and has decades of experience protecting climbing areas in Texas through stewardship, government relations, education, and outreach. TCC regularly engages in bolt replacement, trail work, and hosting of public events like the annual Limestoner climbing competition. For more information about TCC, visit texasclimberscoalition.org.
About Access Fund
Access Fund is the national advocacy and conservation organization that keeps climbing areas open and conserves the climbing environment. Founded in 1991, Access Fund supports and represents millions of climbers nationwide in all forms of climbing. Six core programs advance the mission on national and local levels: climbing policy and advocacy, stewardship and conservation, local support and mobilization, land acquisition and protection, risk management and landowner support, and education. Since 1991, the Access Fund has supported 77 land acquisitions by land trusts, public entities, and local climbing organizations, totaling 17,338 acres across 27 states. For more information, visit accessfund.org.