Climbers to Attempt to Summit Highest Peaks in 50 States En Masse To Raise Funds for Children With AIDS
Heading out the door? Read this article on the new Outside+ app available now on iOS devices for members! Download the app.
www.climbupsokidscangrowup.com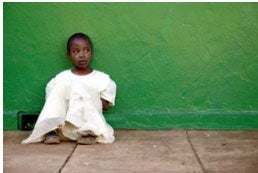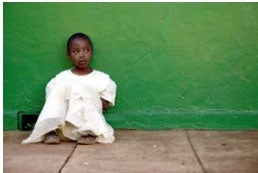 Summer Summit Challenge to Be Held June 27 to July 6 to Benefit American Foundation for Children with AIDS Harrisburg, PA (May 8, 2008) – From Alaska's majestic Denali, commanding the landscape at 20,030 feet, to Florida's 335-foot Britton Hill, climbers, hikers and walkers will set out to conquer the 50 highest peaks in the United States en masse this summer to raise awareness and funds for pediatric AIDS in this year's Summer Summit Challenge. Hosted by the American Foundation for Children with AIDS (AFCA) as part of its Climb Up So Kids Can Grow Up program, the Summer Summit Challenge will kick off this year's fundraiser and will be held from June 27 to July 6, 2008. Monies raised will be used to purchase medicine and supplies for children living with AIDS in Africa. "This event allows people to take action no matter where they live, and turn their passion for the outdoors into tangible help for kids that need hope, help and attention," says Tanya Weaver, executive director of AFCA. "Hikers, climbers and the outdoor industry have seen the positive impact they can make in the lives of children living with AIDS by getting out and taking on this great challenge." In 2007, a Climb Up So Kids Can Grow Up global event saw hikers, climbers, bikers and staircase-climbers reach the tops of peaks of their own choosing and raise over $15,500 for AFCA and its work with children with HIV/AIDS in Africa. To participate in the fundraiser, individuals raise a minimum of $115 and teams raise $5,000; AFCA provides many tips and pointers on fundraising for the Challenge. Individuals and teams raising the most money will win prizes and gifts from the outdoor industry with all proceeds benefiting AFCA. To register, interested individuals should visit www.ClimbUpSoKidsCanGrowUp.com.
About the American Foundation for Children with AIDSAmerican Foundation for Children with AIDS is an independent international humanitarian aid organization established in 2004. AFCA is recognized as a 501(c)(3) not-for-profit organization incorporated in the state of Florida, USA. The mission of AFCA is to improve the lives of children and youth struggling with the impact of the HIV/AIDS pandemic. We provide cost-effective relief, services, medical and social support, education and advocacy to help these individuals achieve their full life potential. For more information visit www.helpchildrenwithaids.org. About Climb Up So Kids Can Grow UpClimb Up So Kids Can Grow Up is a growing partnership between outdoor recreation enthusiasts and American Foundation for Children with AIDS. Together with our sponsors, we invite "climbers" everywhere to bring awareness to the pediatric AIDS pandemic and to raise funds so AFCA can continue to send life saving anti-retroviral (ARV) medication to children affected by HIV/AIDS. For more information visit www.climbupsokidscangrowup.com.